"If you want to sport gray hair, go for it! If you want to keep dyeing your hair, that's great too. I think everyone should feel confident in any decision they make, including dyeing their hair or wearing whatever natural texture they have" "Hair to me is a creative way to express yourself. So embrace a style that makes you feel happy without thinking about what people will say"… from Look At The Square we quote verbatim the updated words spoken by Jennifer Aniston.
When middle age comes the most normal thing is that you get some gray hair and Jennifer Aniston wanted to speak without any reservations, what opima in relation to the damage that can suffer our hair tone, with the intention of giving voice to those women who, like her, have had to appease her prejudiced voice towards herself in "The Morning Show".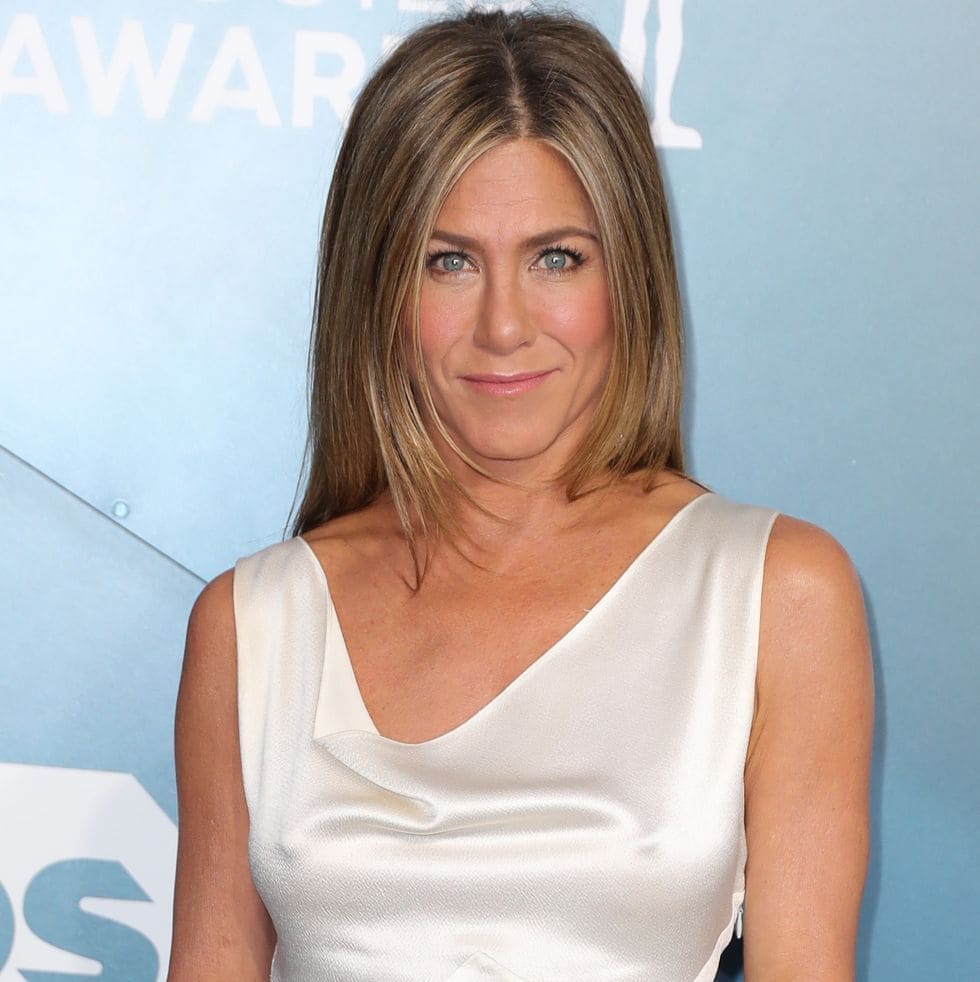 Growing old is not a taboo for the protagonist of Friends
If there is something that highlights the actress Jennifer Aniston, is the importance that we must give ourselves, ensuring that self-love is vital in this process, which of course is inevitable. We must accept the naturalness that life circumstances give us and among them, is the unstoppable aging that comes to all of us.
For this reason, whether you turn 50 or 53 years old, which are the current age of the Los Angeles-born Friends actress, the most important thing, according to her advice, is that we must learn to know ourselves, love ourselves, and maintain a positive attitude in order to achieve a good mental balance when the time comes. Of course, if possible without having to limit our performance, since age is just a matter of numbers.
The actress creates her own vegan hair brand
LolaVie is the line that Jennifer Aniston has decided to launch to get a hair treatment that will benefit us in the care. It is always better to prevent than to suffer later, that's why after spending 5 years working with her brand, she declares that she has achieved an effective method to protect the hair.
Something important about her brand is that the actress, like many other celebrities, has decided to bet with her hair product with the aim of making it 100% sustainable and free of animal abuse. Important detail, since nowadays more than ever we must be aware of the care of the environment. The most important thing I have learned over the years from my stylists is to protect," says the actress. "She's certainly getting the job done in protecting more than just her hair.
Ver esta publicación en Instagram
The condition of labels are very important to Jennifer Aniston
"I don't know what it is because I don't feel any different. Things aren't closing in any way. I feel physically amazing. So it's strange to all of a sudden be telegraphed in a way that says, 'You look amazing for your age.' I think we need to establish some etiquette around that dialogue and verbiage."
The performer was clear speaking from her own experience in the "InStyle" interview. In it she expressed that when she just turned 50 she felt a bit disoriented due to the labels that end up leaving a mark in our lives, as if it was marked as "before you were more important and then not so much", just because of the social stigma associated with aging. Maintaining a healthy security that, a figure does not have to be reflected on the outside, if you do not feel that aging, should be reason enough to get angry, to love yourself, to believe in yourself, to be whatever age you are.