The last year 1980, it was when Barba Bach and Ringo Starr met on the set of the movie "Caveman". However, Starr later confessed that Bach had seen him play sometime before at a Beatles concert in 1965. It must have been a fantastic experience to tell.
Throughout their relationship, which has lasted for decades, they have had a fantastic history. It is recounted in an interview for Playboy magazine in 1981, where Bach admitted that both had to endure the negativism of the press when they began their relationship. And as she put it, she didn't plan to find someone she wanted to marry. "We both had the same philosophy, neither wanted to remarry," he said.  "Richard already has three children, ages 10 to 13. Honestly, I never thought I would be so lucky, that I would fall in love so much that I would want to do everything again. My family was shocked."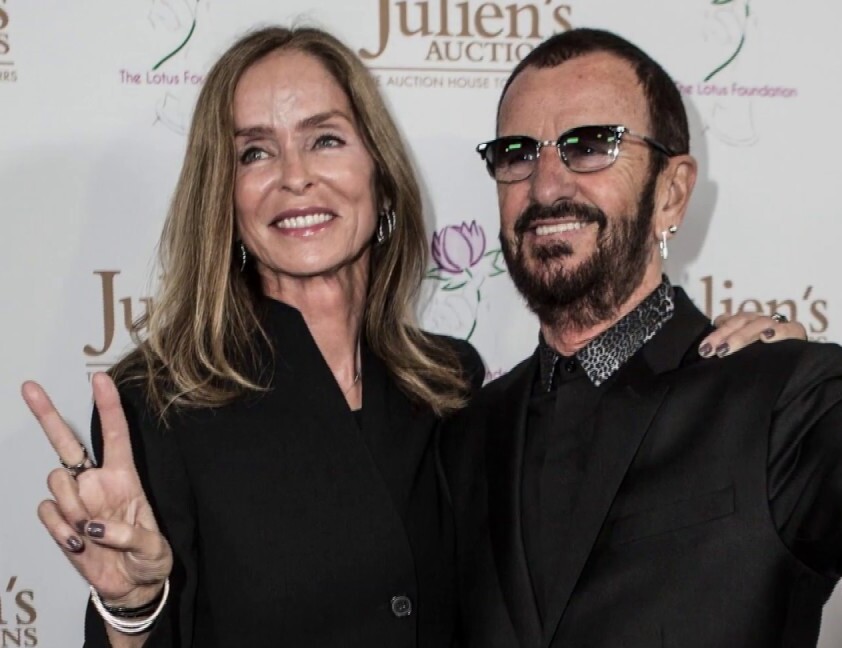 'Caveman' is The movie that saw the birth of the couple
After the two were cast in the 1980 film, they formally met. Ringo Starr admitted that he was drawn immediately after he laid eyes on her after she showed up at the Los Angeles airport. Even though at the time, they both had a relationship with other people.
And, to the delight of romantic fans, Bach said that when they fell in love, they did so deeply. "A lot of rubbish has been written about us, nothing interesting," he said.  "The truth is, we weren't together until the end of Caveman. Working, we got along well, but each one had other people, our respective friends. Then suddenly, in a week, the last week of shooting, it just happened. We went from friendly love to being in love."
Fate already had its eyes on both Ringo Starr and Barbara
The paths of both artists were destined to cross at the right time. 15 years before they officially met, Bach had seen Starr play at a Beatles concert in New York in 1965. "Barbara, her sister Marjorie and Joe [Walsh] were all at Shea Stadium. He tried to marry me, but he had to settle for my wife's sister. Marjorie even had a Beatles wig on," Starr told PEOPLE magazine in 2017, referring to Marjorie who married Eagles guitarist Jow Walsh in 2008.
And as ironic as it sounds, despite having attended their concert, Bach wasn't that much of a fan of The Beatles. He admitted that he attended his concert driven by his sister who was crazy about the band. "My sister Marjorie was crazy about the Beatles," he said.  "I liked Bob Dylan, Ray Charles, and the Rolling Stones."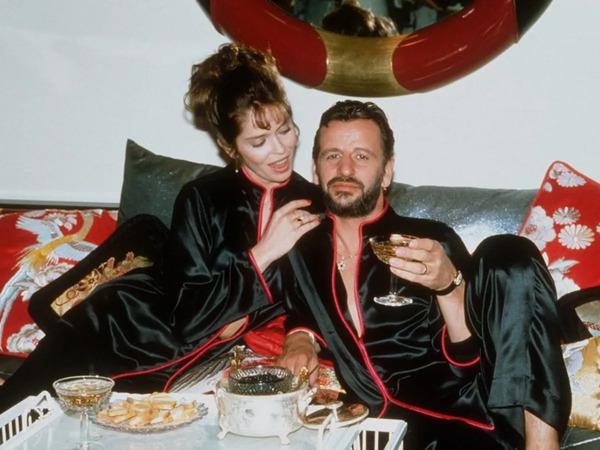 Ringo Starr and Bach have gone hand in hand since they got married
Since the couple married on April 27, 1981, they have known how to stay together despite adversity. And so they proved it when in 1988, they entered rehab together due to the addiction they suffered from at the time.
Starr told PEOPLE magazine, "I didn't tour in the '80s and not much in the '70s. I got involved in many substances and they became more important than anything else. In '88 I ended up in rehab and in '89 I put together the first All-Starr Band. I'm back on track and that's what I've done ever since."
Since they started a new life, they have known how to stay on track. And without a doubt, they have been able to make their love last for more than 40 years. And when Bach was asked what the secret of their relationship was, he simply said, "There's nothing to say, I love him, that's all."
Starr added: "There's no escape… I think I love Barbara as much today as I did when we met, and I'm beyond blessed because she loves me and we're still together." Without a doubt, it is something to aim for.