Adidas Forum models have positioned themselves as one of the most popular in the web catalog of the German store in the United States. Especially since their design is quite classic, and you can combine them with jeans, skirts, and joggers. And to reach you more easily they put them up to 50% off.
And today in Look At The Square (LATSQ) we expose the 3 most popular to close the year with a flourish. Which, despite being very similar, are a unique and different option that has the ability to complete and highlight any outfit you want. And they have nothing to envy about the most classic and popular models of Nike and Skechers.
Adidas Forum Bonga Shoes
They are classic style shoes that combine perfectly with different feminine styles. The Forum Bonega Shoes model from Adidas has details of antique boots and combines them with current fashion. In this way, it achieves a unique appearance that stands out to the naked eye to attract everyone's attention.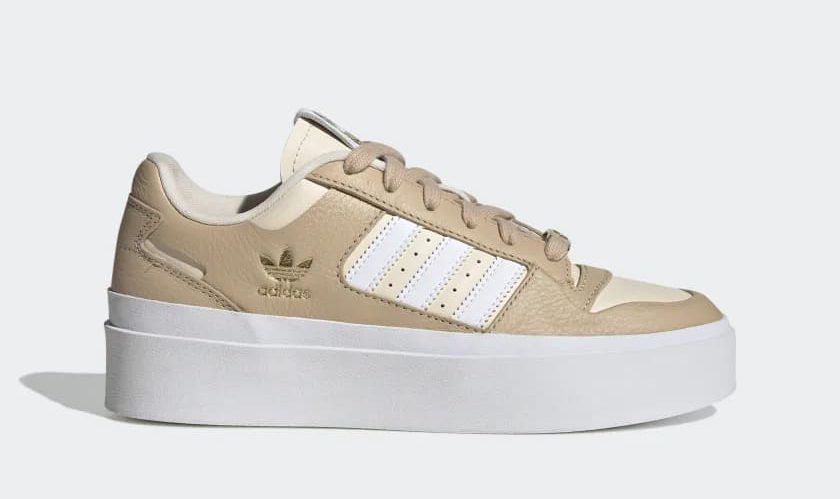 It is also necessary to emphasize that the Forum Bonega shoe model provides great comfort in the feet. In particular, because its design allows it to adapt to all kinds of activities. From casual outings to nature walks or long trips. You can buy these sneakers for a price of $60, with installment payment options available. Its price is $120 but it is reduced by 50%.
Key details
Normal cut so you can wear long stockings or let your legs stand out.
They have lace closures for a custom fit.
Upper part is made of leather and does not get dirty easily.
They have a memory foam insole.
Sole is rubber for high-quality traction.
Adidas Forum Low Shoes
Another of the shoe that you can wear with your jeans is the Forum Low Shoes model from Adidas. It is a different shoe from the previous one since this one has a more minimalist design with retro details. Therefore, they attract attention to the naked eye and are easy to combine with different styles of clothing. From the formal to the casual and sporty.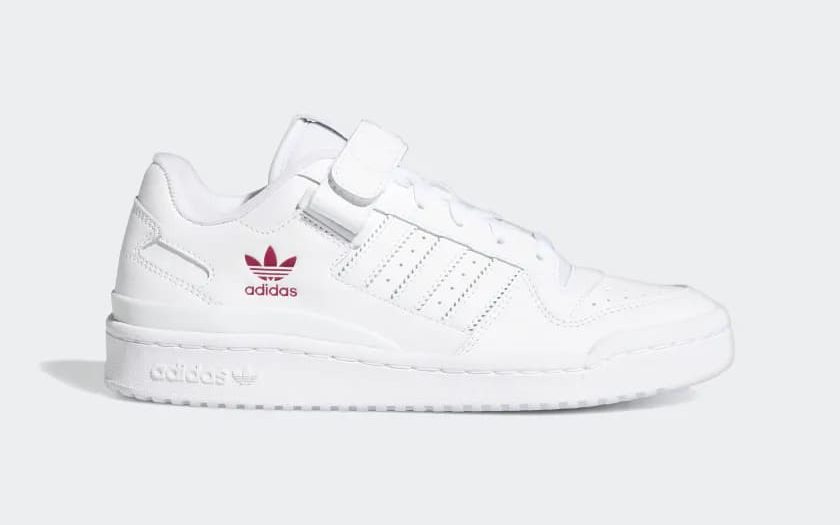 On the other hand, it should be mentioned that the Adidas Forum Low Shoes model is quite resistant. It keeps your feet protected from any impact while allowing air to pass through for them to breathe. As for their price, these used to cost $100 and now you can buy them for a reduced value of $50. They also have payment options in installments. It has a 50% discount.
Special qualities
They have an adjustable strap that complements the lace closure.
Use leather with terry lining.
The insole is knitted and the sole is rubber.
They are easy to clean.
Adidas Forum Bold Shoes
Finally, we bring you the Forum Bold Shoes model that combines the best of the shoes mentioned above. They have a classic 80s basketball style, mixed with modern details for an aesthetic and unique appearance. And best of all, they combine with jeans, skirts, shorts and all kinds of clothes.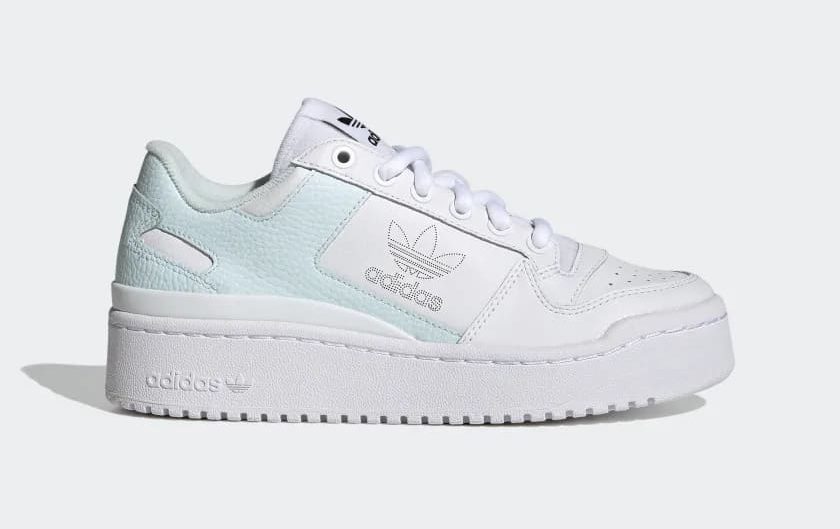 Due to the structure, they have, the Adidas Forum Bold Shoes model can serve you in multiple activities. They are resistant, durable and have an incredible traction system. It should also be mentioned that they provide cushioning and perspiration to the feet. These used to cost $110 and now have a reduced price of $88.
Main features
They have lace closure for adjustment.
They have a leather upper and textile lining.
They use a wonderful rubber sole.
Much of the materials used in its composition are recycled.