At Look At The Square (LATSQ) we have already seen numerous Skechers options that are ideal for any time of day. But, for little girls who want to debut a unique, original and colorful pair of shoes this Christmas, we bring you three unmissable options.
From anywhere in the United States you can find the Fast models, which give ergonomics, comfort and stability to your daughters' feet. So she can walk, run and jump without the risk of suffering a fall. So, they are positioned next to the best Adidas and Nike models, to see who wins the crown of the season.
Skechers Fast Surprise Groove
They are small colorful design slippers to attract the attention of the princesses of the house. The Fast Surprise Groove model by Skechers is light and fresh, with an elastic and padded composition. That way, your daughter can walk or run safely anywhere.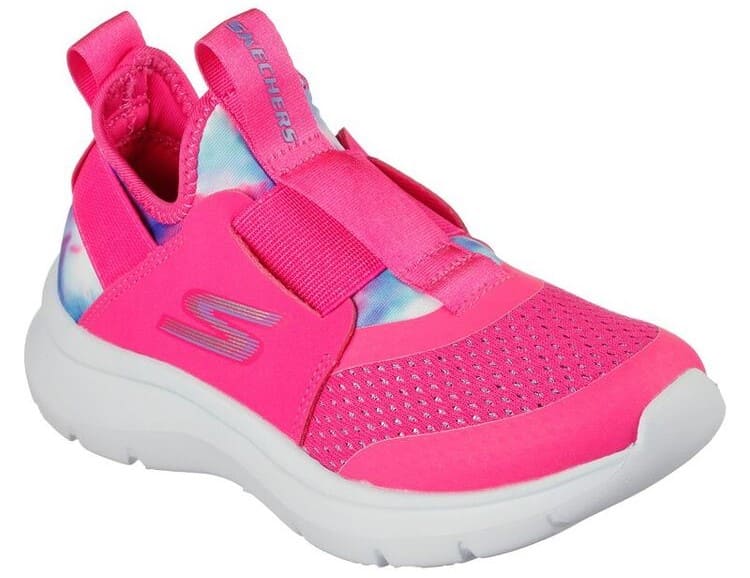 Don't miss its details
It is a shoe that does not use laces, but uses an elastic strap in the room.
Use mesh and synthetic material with knotted dyed edging to compose the top.
The insole is padded so that the feet are comfortable at all times.
The midsole is of cushioning design to protect the feet and provide energy return.
The sole is flexible traction and adaptable to all types of surfaces on which your daughter walks.
It should also be mentioned that the Fast Surprise Groove model from Skechers is economically priced. On the official website, you can get them for as little as $45.00 and funded payment options.
Skechers Fast Daring Vision
Another option available in the Skechers catalog is the Fast Daring Vision model.  These sneakers have a similar composition to the boots mentioned earlier in the list. However, these have different style that is easier to combine.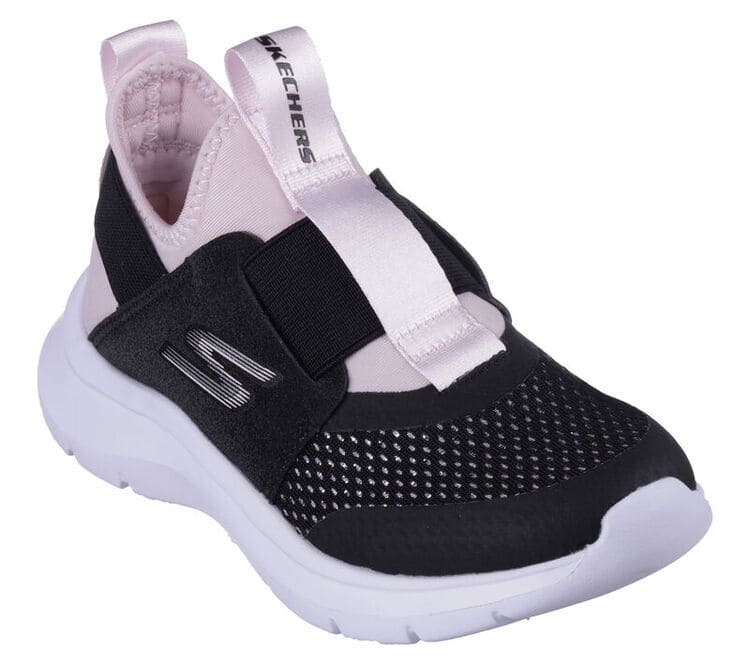 High quality with special features
They have elastic lateral reinforcement and an athletic design.
It consists of synthetic material and mesh to maintain freshness in the feet.
They use padded insole, cushioning midsole and flexible traction sole.
It is a shoe that can be machine washed.
In any of the sizes in which it is available, the Fast-Daring Vision model from Skechers maintains the same affordable price. You can buy them for $45.00 or in 4 monthly installments with Afterpay. Skechers Plus members receive free shipping.
Skechers Fast
Finally, we must talk about the Fast model of the Skechers girls' sneaker collection. This shoe is of a simple and minimalist style, which can be combined with garments of any color. They are available for girls from 4 to 8 years old, with a comfortable and versatile structure.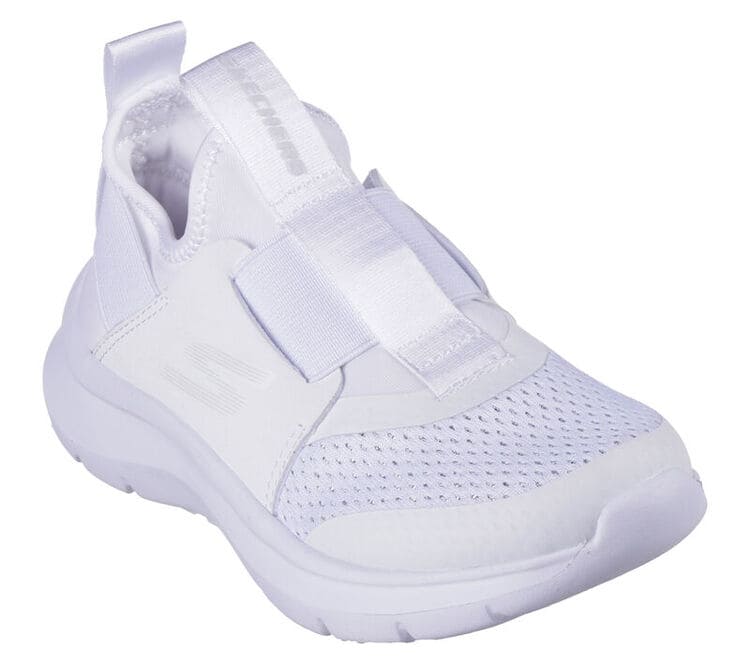 What do you have to see in this model?
Lightweight structure without laces, equipped with elastic strap.
Its design is perfect for your daughter's school uniform or playing sports.
The upper part is made of mesh and synthetic fabric that allows perspiration.
They have a padded insole so as not to bother the feet when walking.
They have a cushioning midsole that reduces impact when stepping on the surface.
The sole traction system adapts to smooth and slippery surfaces.
Like the other girls' boots on the list, the Skechers Fast model is available for $45.00, with installment payment options.