The advancement of fashion and technology is something that cannot be stopped, but what we can do is curb the damage that has been caused to the environment, and Skechers has already begun to be part of that. We at Look At The Square (LATSQ) believe that technology should be combined with the environment, to get the most out of everything.
And today, you too can begin to be part of a process that needs everyone. And while you're at it, start with these fabulous sports boots made with only vegan products… Animals are vitally important, but that doesn't mean we can't enjoy fashion, athletic shoes, and modern life.
Skechers Arch Fit New Native
They are women's shoes of sports style and black color, with medium width and availability in sizes from 5 to 11. They have a minimalist design, with a structure that allows the feet to stay cool. Its fabric is black with details in animal print, while the sole is white. They will help you to go out or practice a sport.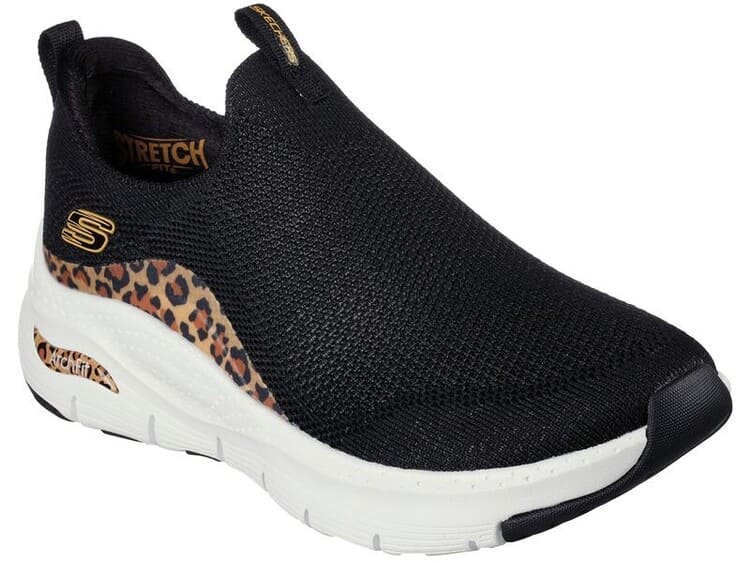 Arch Fit New Native boots from Skechers do not have laces, but they fit the shape of your feet easily and safely. The upper uses vegan-brewing Stretch Fit engineering fabric, which is naturally complemented by the Skechers Arch Fit insole system. With it, you will have better support on the soles of your feet.
As for its cost, you can buy Arch Fit New Native shoes for women from Skechers for a price of $85.00. In addition, you have the option to make installment payments of $21.25.
Slip-ins Ultra Flex 3.0 Cozy Streak
Another of the boots for women available in the Skechers catalog is the Slip-ins model: Ultra Flex 3.0 Cozy Streak. They have a vegan manufacturing structure, similar to the shoes mentioned above. However, this model has a black design, both at the top and bottom. In addition, they are only available in size 7.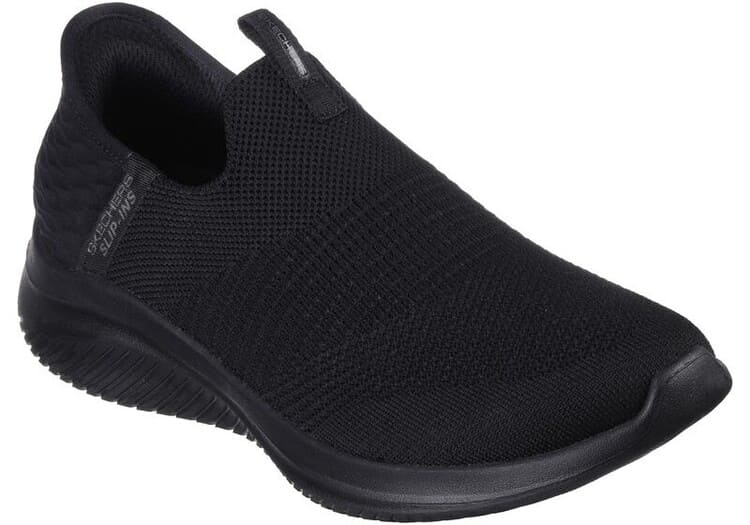 With the footwear Slip-ins: Ultra Flex 3.0 Cozy Streak from Skechers you can do all kinds of physical activities since its composition allows it. They are comfortable to wear and have a Comfort Pillow design in the heel area, complemented by a Stretch Fit technical fabric upper. In addition, they use a padded insole Skechers Air-Cooled Memory Foam.
Without a doubt, these sports boots are of high quality and help you improve your performance when walking or running. They help prevent injuries, thanks to the lightweight shock-absorbing midsole and super-flexible traction sole. On the other hand, it is an economical shoe that you can buy for only $90.00 or 4 installments of $22.50.
Skechers Relaxed Fit Arch Fit Commute
Finally, with the Relaxed Fit: Arch Fit Commute sneakers you can enjoy and relax wherever you want. It is a relaxed bow adjustment shoe for women, available in white, gray and black. They are medium-width and are available in sizes from 6 to 8.5. Like the other models, this one is vegan and does not use laces.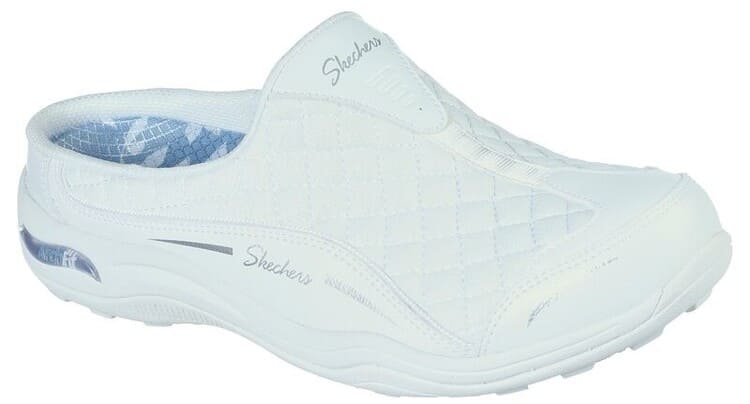 The Relaxed Fit: Arch Fit Commute footwear by Skechers stands out for having an open-back design. While the upper part uses a padded and synthetic mesh fabric. On the other hand, the bottom employs a comfortable Arch Fit insole with a lightweight padded midsole. In this way, the shoes adjust to the shape of your feet in a short time.
Due to the design and fit of this Skechers women's footwear, its use is quite versatile. That is, they will serve you both to be at home and away from it. They do not generate bad odors on the feet and have a pleasant texture. The price of this shoe is $80.00 or $20.00 in 4 monthly installments with Afterpay.
Skechers Arch Fit Video
Here is a video showing the Skechers shoes with their maximum comfort insoles: