What you find in the Skechers catalog are not only sports boots for all ages, but, if you are a woman who loves the elegant, you can also get what you need. Especially when you are looking for powerful, sensual, and durable footwear that adapts to the winter style you are looking for.
With us at Look At The Square (LATSQ) you will always stay fashionable for every season because fashion experts will always find the best options for you. And you do not need to spend hours searching through the catalog of Zara or Amazon, because this time versatility, style, and durability you find with Skechers.
Skechers Texas Rodeo Night
They are mid-cut ankle boots with a classic style of jeans, available in black or brown. The Texas Rodeo Night model from Skechers is medium-width and can be purchased in sizes from 6 to 9.5. They have a Western-inspired design, but, with an optimized structure to provide the greatest possible comfort, unlike other similar models.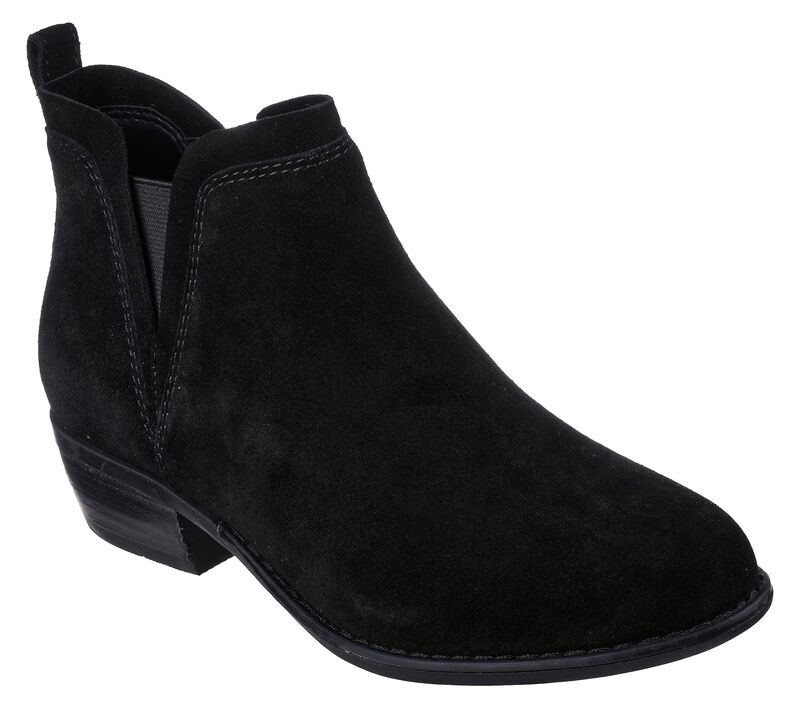 Texas Rodeo Night women's shoes from Skechers have no laces and fit naturally to the feet, without cutting perspiration. The upper part is made with suede and with two gore panels on top, which gives it resistance to water and stains. In addition, they use a Skechers Memory Foam insole for greater comfort.
It is important to mention that this shoe has stacked boot heels and a flexible traction sole. Thanks to this, they adapt to different types of surfaces to walk comfortably. At no time, you will feel your feet suffocating when you wear these ankle boots away from home. The price of footwear is $90.00 or 4 monthly installments of $22.50.
Skechers Synergy Real Estate
We continue now with ankle boots of a larger size than the model mentioned above, with a winter composition. This is the Synergy Real Estate model from Skechers, a shoe available in white or black. These have sizes from 6 to 9, with a medium width. For its style and composition, you will not have problems combining these shoes.
Skechers Synergy Real Estate ankle boots do use laces, so you can adjust them as you prefer. The upper part is made of synthetic leather, with water resistance, complemented by sealed seams. On the other hand, they have a padded interior to provide insulation and warmth. These use a padded Skechers Warm Tech Memory Foam insole.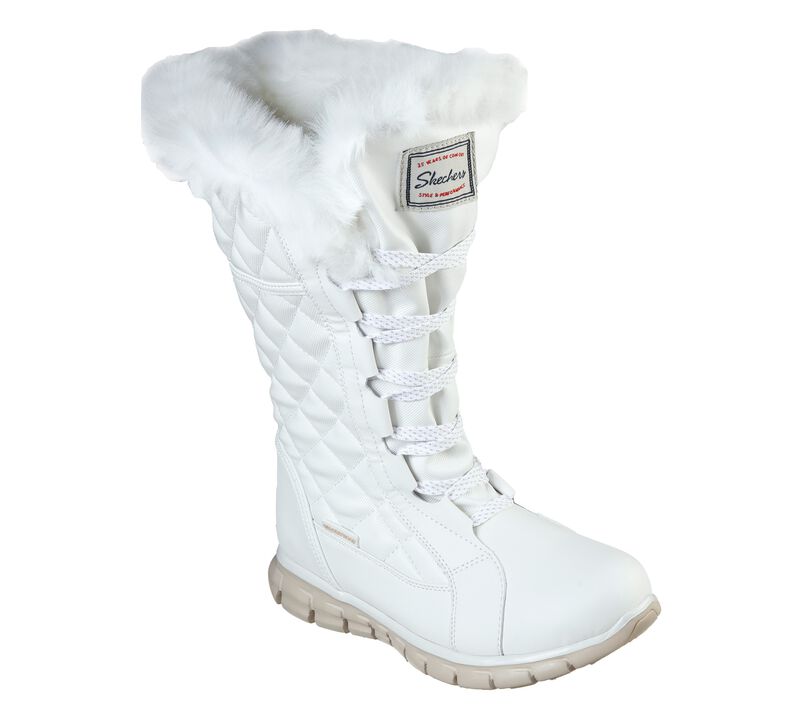 Another detail to highlight about this footwear for women from Skechers, is the tongue edging. However, they also use a faux leather collar and synthetic instep with padded details. In addition, they use cushioning to give you comfort and traction sole to avoid injuries when walking.
From the official website of Skechers, you can get these booties for a price of $110.00 or 4 installments without interest of $27.50.
Taxi Western Date
We finish with the Taxi Western Date model of ankle boots for women from the Skechers catalog. These are of splendid black color and have greater availability of sizes than previous models since it goes from 6 to 10. It is a heeled shoe with an inner zipper and soft leather upper. In addition, they use a foam insole.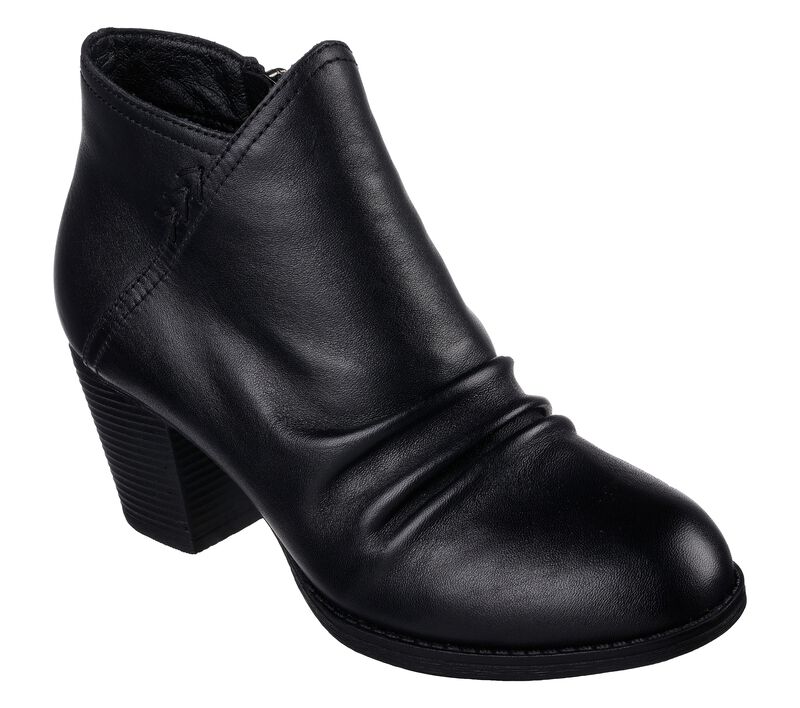 It should be mentioned that the Taxi Western Date model from Skechers has an axle height of 3 1/2 inches. In addition, they have a stacked heel of 2 1/4 inches. Despite this, its stability is very good and you will notice that its traction is quite durable. Therefore, you will not have comfort problems with this women's footwear.
And best of all, these are affordable shoes. In the Skechers online catalog, they are priced at $99.00. If you have Afterpay, you can buy them in 4 installments of $24.75.