Adicolor Essentials has been an indicator of good quality since time immemorial. In the United States and around the world. These stand out for their shoes, accessories, and clothing. In this last aspect, we have to talk about the new collection, Adicolor Essentials. It is a series of clothing for men and women with a sporty style, ideal for all kinds of occasions.
You will only find these clothing items on the official Adidas website, and very seldom on Amazon or Walmart. There is availability in multiple colors and sizes, in all its pieces. Due to their designs, they are versatile products that you can use for training or casual outings. Here we bring you some recommendations, of the most outstanding pieces of Adicolor Essentials:
Adidas Adicolor Essentials Fleece Sweatshirt
We start with a garment for women. It is a fleece sweatshirt, in black, but available in other shades. There are sizes from XS to SG. It is a casual piece that stands out for the comfort it offers you. Due to its minimalist design, you can use the sweatshirt for training or other day-to-day activities.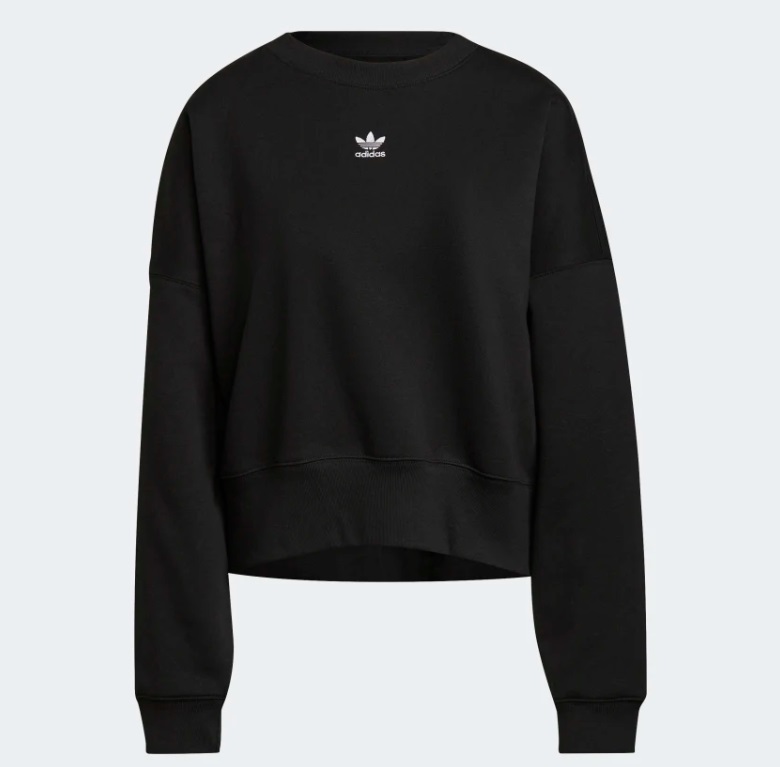 It uses recycled polyester and cotton as the main materials. The cotton it uses comes from the Better Cotton initiative, to help fight pollution in the environment. In addition, it is an extra-loose cut sweatshirt, with a ribbed crew neck, cuffs, and hem in a similar style.
This sweatshirt is from the Adicolor Essentials collection and is high quality and durable. Without a doubt, it will be part of your closet for many years. Especially if you wash it on a cold and delicate cycle, mild detergent, and tumble-dry low. Adidas has this piece on sale, so its current cost is $44.
Adidas Trefoil Crewneck Sweatshirt
Now, we go with a similar cut sweatshirt to the previous model. The main difference is that this piece is for men. It is black, with 10 colors available to choose from at the time of purchase. The garment is a regular cut with a round neck, in a minimalist style. You can use it to be at home or go out and play sports.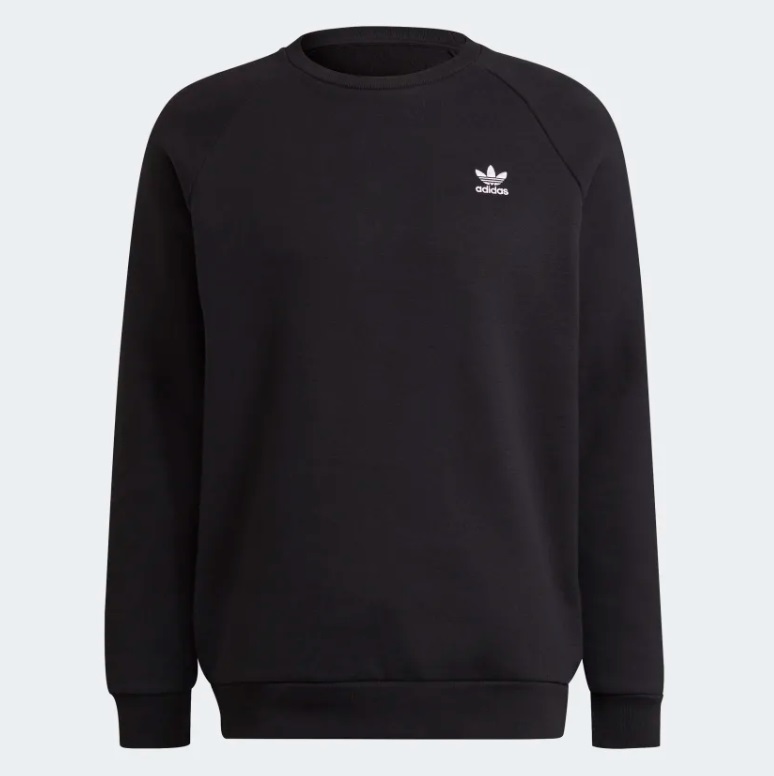 The only embroidered detail on the sweatshirt is the Adidas logo on the side of the chest area. Thanks to this, it has a sophisticated and elegant design, perfect for you to combine with other clothes in your closet. Despite being made of heavy fabric, it is a product designed to keep you cool at all times. You will not have perspiration problems when using it.
Like the first sweatshirt on the list, recycled cotton and polyester are the materials that make up this garment. Therefore, its production does not use plastic waste or other elements that pollute the environment. On the Adidas website, this sweatshirt is worth $44. If you are an official member, you can purchase it at discounted prices.
Adicolor Essentials Trefoil Tee
Finally, in the Adicolor Essentials collection, you can get a beautiful plain T-shirt. It is for men, but by design, it looks good on women too. There is availability in black and 14 other different colors. Sizes range from XS to 2XL. Therefore, you will be able to find a model that looks perfect on you, without any problem.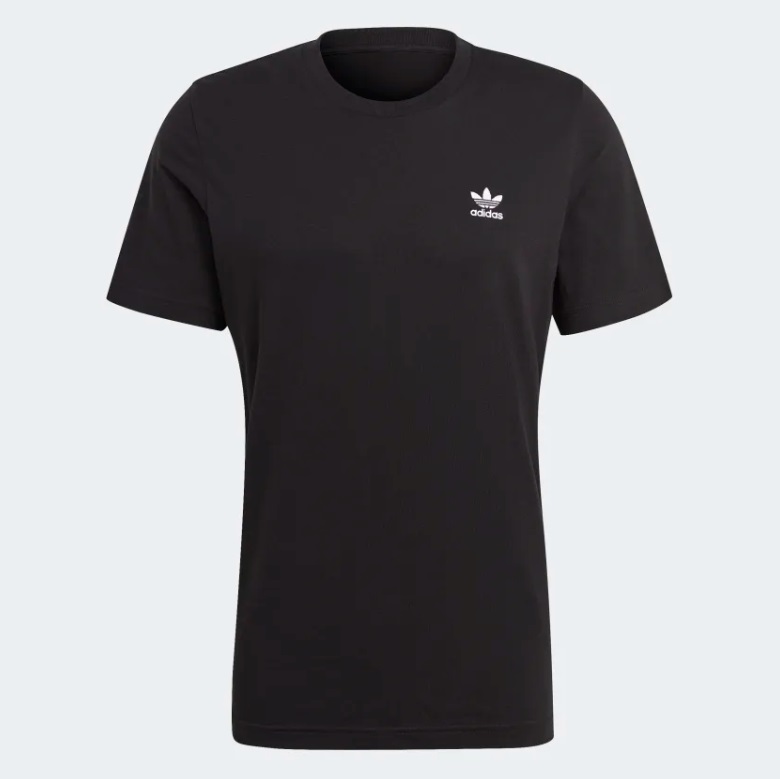 The t-shirt is regular cut and uses recycled cotton as the only manufacturing material. They have the Adidas trefoil embroidered on the side, to give you a sleek and minimalist design. You can use the shirt in different styles, from sporty to casual. Best of all, it is cheaply priced at just $30. There are multiple payment methods and financing available.