Avoiding overheating and improving the ventilation of a laptop or tablet, as well as having a good field of view of the screens of the devices are some of the things that people who spend long days of work or leisure are looking for in their day to day. From Look At The Square (LATSQ) we want to highlight an eye-catching offer for both telecommuters and office workers in the United States.
It is a rotating stand for sale on Amazon for less than $35 and is full of advantages that we tell you in this article. It is an elegant item and available in two colors, made with quality materials, good finishes and ergonomic. We believe that you can't ask for more for so little.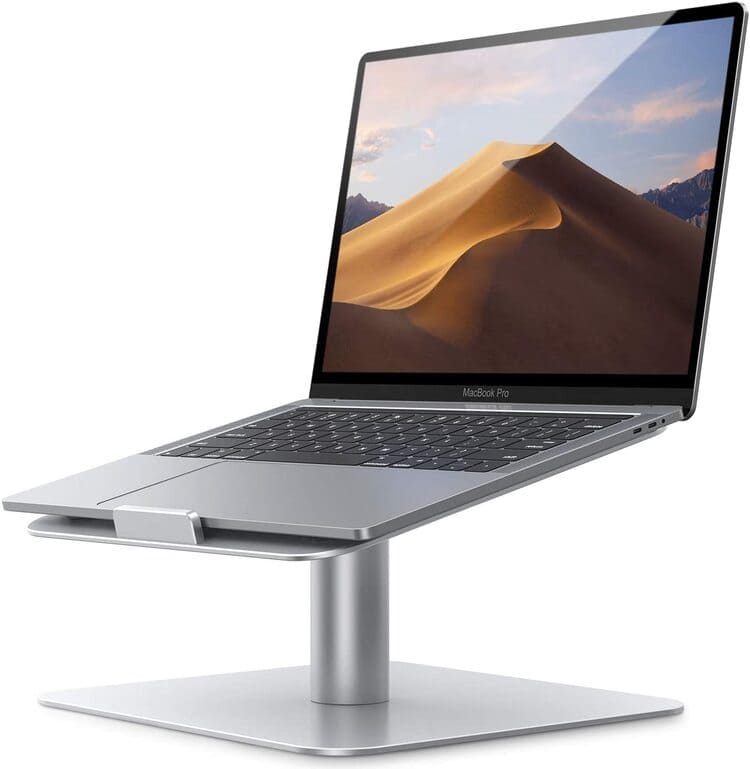 Amazon Lamicall Booth
It is a silver laptop desk stand and swivel design, which serves to use the laptop more easily. Amazon's Lamicall Stand model is quite versatile and easy to use, with a compact size to transport anywhere with your laptop. It adapts to different surfaces and helps keep the laptop cool.
Lamicall Stand is a product with a resistant and durable composition, so it can work for many years. And best of all, it fits different laptop models, in different sizes. Therefore, it is a product that will always have some utility inside or outside the home. You just have to learn how to use it, which is simple. To give you a clear idea about the capacity of Amazon's Lamicall Stand, we'll tell you about its key specifications.
Extended Support
One of the best qualities of this Amazon swivel stand is its ability to adapt. You can use it with different laptop models that have a size ranging from 13 to 16 inches. It even works with multiple tablet models as well. As a result, you will be able to use this product at all times.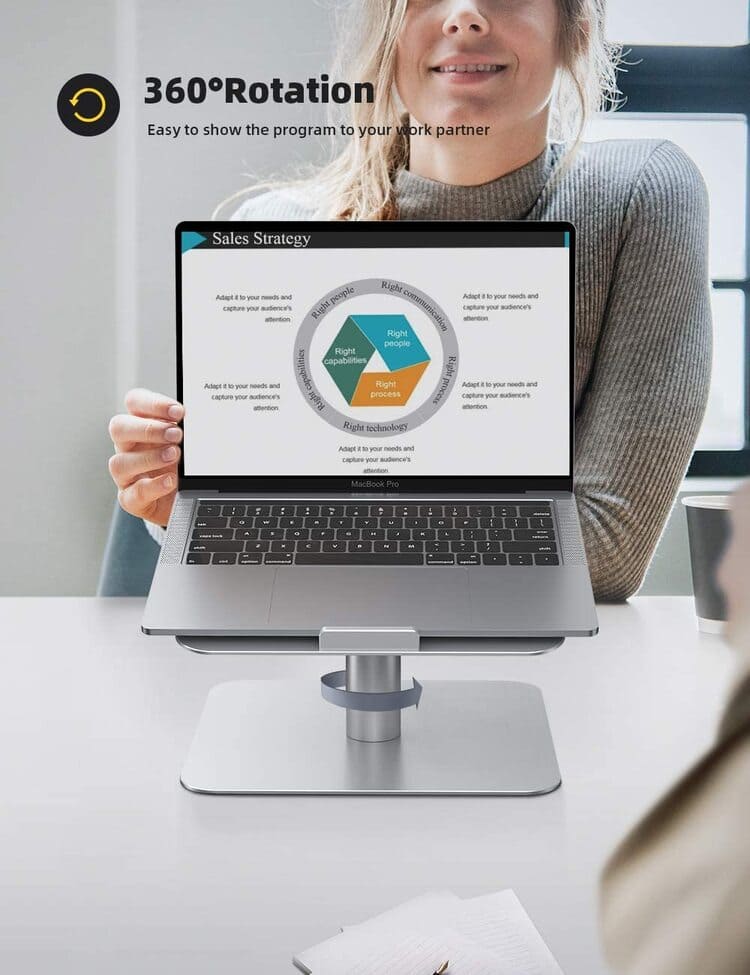 Versatile design
The way this product is designed, it has the ability to raise the screen of your laptop or tablet. In this way, it can be adjusted to your size to offer a better visualization. This helps to have a better posture and reduces stiffness in the back and neck area.
It is also important to note that this product has a connection bar with a rotating base. It can move at a 360-degree angle in the direction you want, to suit the angle of your preference.
Stability and security
This model of stand for laptops and tablets is equipped with rubber pads on the top surface and front edge. This helps improve stability, leaving no scratches on the surface where you put it. In addition, it should be noted that it is the support of great resistance, thanks to its composition with high-quality alloy.
Rubber pads
Rubber pads not only work to give stability to your laptop or tablet, but they also help it perform better. This is because they allow it to ventilate better and not accumulate heat, as they would on a normal surface. Therefore, the support extends its service cycle, while optimizing its operation.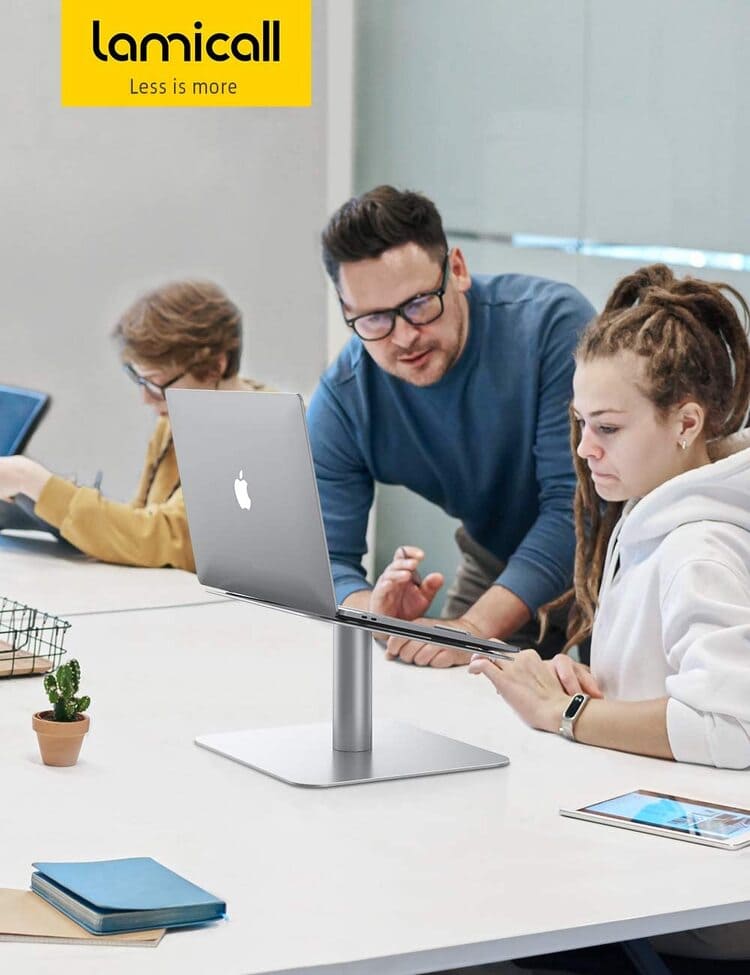 Amazon Lamicall Stand Price
One of the reasons why this laptop stand from Amazon is so popular is because of the affordable price it has. From the website, you can buy this Lamicall model for a cost of only $22.25. However, the price of shipping may vary depending on your location.