One of the most striking features that make Skechers a reliable option is that it has an ideal footwear model for each season. Amazon in turn joins the movement to bring its most iconic models such as the Women's Glacial Ultra to every corner of the United States.
That has not become a popular choice just because, but because it is a design that supports your foot, and that you can combine with many coats, jackets, jeans, and winter clothes. That's why Jeff Bezos' company is committed to comfort, classic design, and endless features ideal for this season.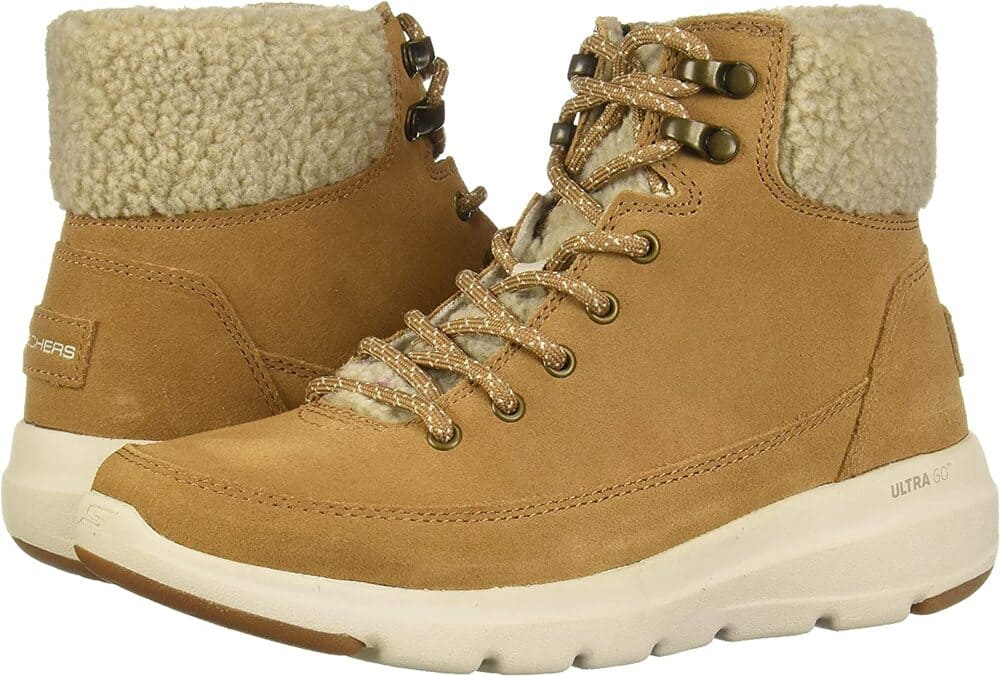 Amazon Skechers Women's Glacial Ultra
They are spectacular winter boots that keep your feet warm while wearing them in style. The Skechers Women's Glacial Ultra model is perfect for walking on snowy and wet surfaces, without losing balance at any time. And best of all, they offer comfort to reduce the impact when walking anywhere.
It should also be noted that Amazon's Skechers Women's Glacial Ultra model is easy to combine. It is a shoe that looks good with casual and formal clothing, fitting naturally and without much effort. Therefore, you will always have boots available to look fashionable during the winter and in other seasons of the year.
Designed for comfort
If there is something that characterizes Skechers models, it is that they are designed to make you stand out while you are as comfortable as possible. They are made with synthetic fabric that repels moisture and cold, to protect the feet.
And they have an incredible rubber sole for high-quality cushioning and traction. So, the boots adapt to any terrain and will prevent you from slipping when walking on frozen ground or while running through the snow. And because they have a heel that measures about 1.5 inches, they don't reduce the user's balance when walking.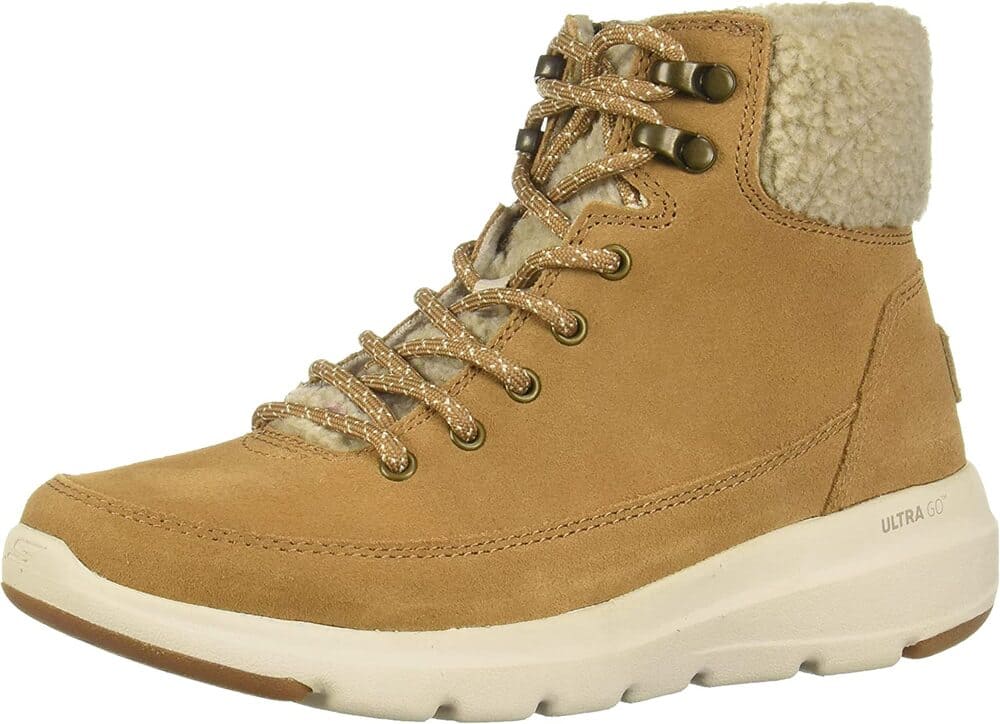 Easy to put on, and easy to take off
These types of models usually have the bad reputation of being very difficult to put, but that will not happen to you with these. The boots feature an aperture that measures approximately 11.5 inches in circumference. Therefore, you can put them on and take them off easily.
And in the same way, they implement Ultra Go cushioning technology for better sensitivity when walking while staying lighter. Therefore, you will have the feeling of walking on a flat and firm surface, while your feet remain comfortable.
Finally, it is a fantastic option to prevent your feet from getting wet and create a favorable environment for the creation of fungi. It is designed to keep the foot dry, and with sufficient ventilation to ensure the greatest comfort of all.
Unmissable details
It includes a comfortable special lining to protect the foot in the winter season.
Ultra-Go cushioning technology is lightweight and sensitive.
Goga Mat air-cooled insole energizes every step.
Side zipper for easy putting on and removing.
Made of synthetic fabric.
3M Scotchgard protection.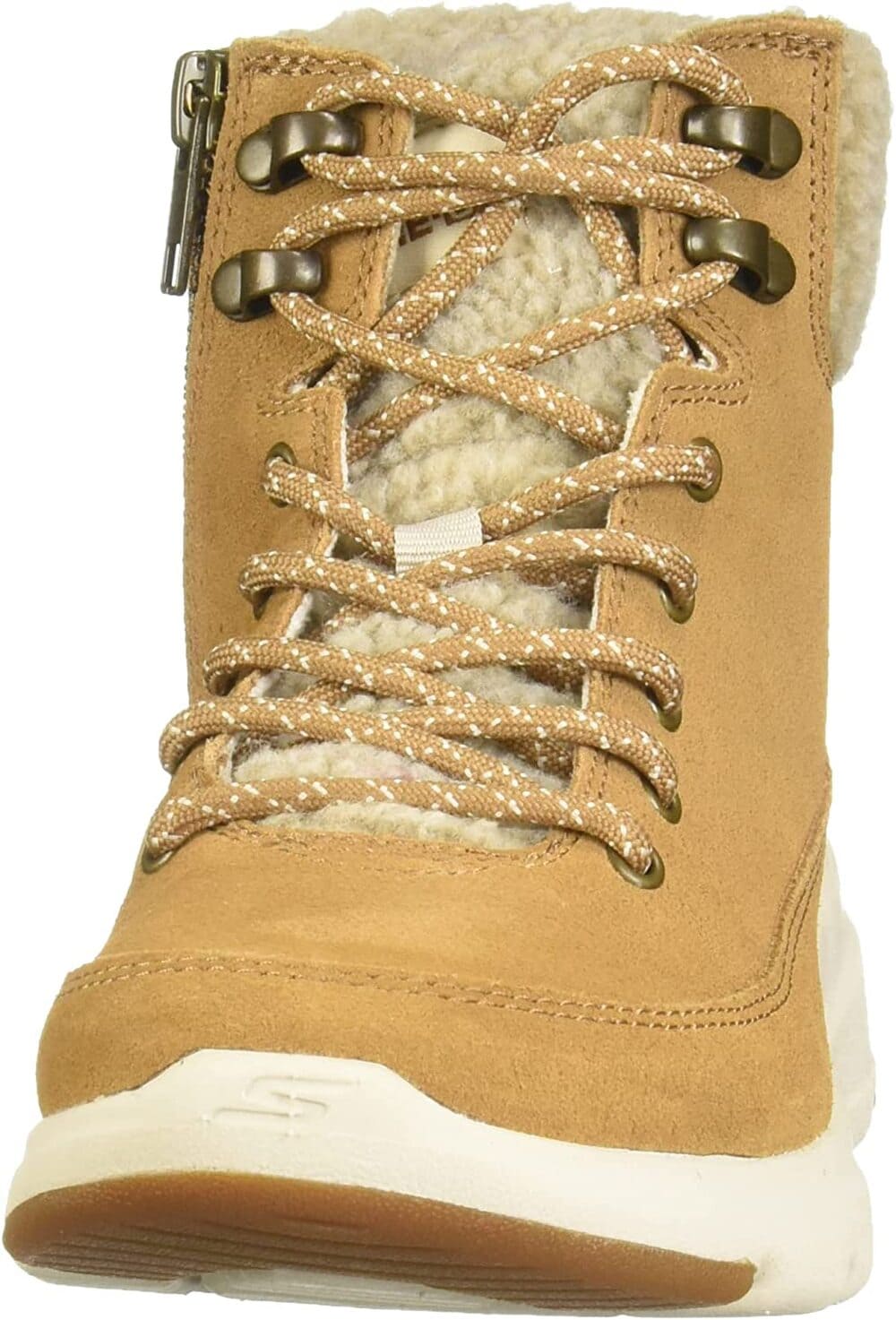 They're in one of the best price ranges on Amazon
Currently, the Skechers Women's Glacial Ultra model is available in the Amazon catalog for an economical cost. The price of boots usually ranges from $39.90 to $131.16. They have shipped to any region within the United States and Amazon has different payment methods so you do not have problems when buying them.