If you are looking for cool sneakers for everyday life that are comfortable, on the official website of Adidas in the United States we can now purchase pairs of shoes from the ULTRABOOST range for a limited time. Undoubtedly the American brand wants to get ahead of Black Friday and be the king ahead of Nike or Reebok.
As we have commented on other occasions from Look At The Square (LATSQ), these are sneakers made with materials within the brand's commitment to help end plastic waste. They also offer endless energy return and a foot-hugging upper.
Adidas Ultraboost 22 X Parley Shoes
A comfortable insole, cushioned soles, and a wide heel are what these Ultraboots 22 X Parley shoes offer. They have a 3-Stripes design, which can easily match your sporty attire.
On the other hand, they are great for running outdoors, playing sports like hiking, or just going to the gym for a workout.
Features of the Ultraboost 22 X Parley
Part of its structure has been designed with 

Parley Ocean Plastic

, a recycling system that seeks to eliminate plastic waste in ocean environments.

With them, you can have energy and comfort in every step. That is due to its Boost sole, which besides being soft to walk, is durable and difficult to wear.

The upper features 

Primeknit technology

 completely wraps around the foot to give you the mobility you need.

Currently available sizes are as follows: M 7.5 / W 8.5, M 8 / W 9, M 8.5 / W 9.5, H 9 / W 10, M 9.5 / W 10.5, M 10 / W 11, H 11 / W 12, M 12 / W 13.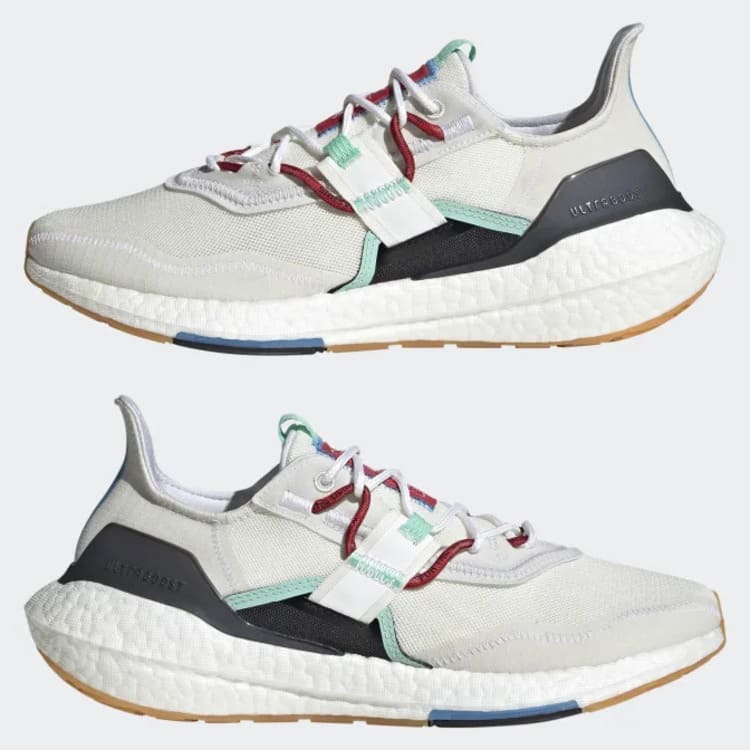 Price of the Ultraboost 22 X Parley Shoes
As for their price, these have a cost of $110 amount which has already been modified according to the offer of the moment. Previously, its price was $220. Likewise, both amounts do not estimate the shipping cost, which must be verified within the Adidas store.
Adidas Ultraboost 19.5 Dna Shoes
This Ultraboost 19.5 DNA shoes has been created especially for runners. They have a different pattern than the Primenknit but still hug the feet for a perfect fit and protection so you can face the most demanding conditions.
On the other hand, the outsole and insole generate maximum cushioning power so you can climb mountains or explore steep trails.
Features of the Ultraboost 19.5 Dna Shoes
Like the previous ones, these contain recycled materials directly from marine waste.

For its part, this one comes in 4 different colorways, which are as follows: Black Core / Black Core / Carbon, Cloud White / Cloud White / Cloud White / Bliss Orange, Wonder Red / Burgundy / Pulse Magenta, Ash Pearl / Aluminium / Cloud White.

Each featured model comes in different sizes, which you should check directly inside the store.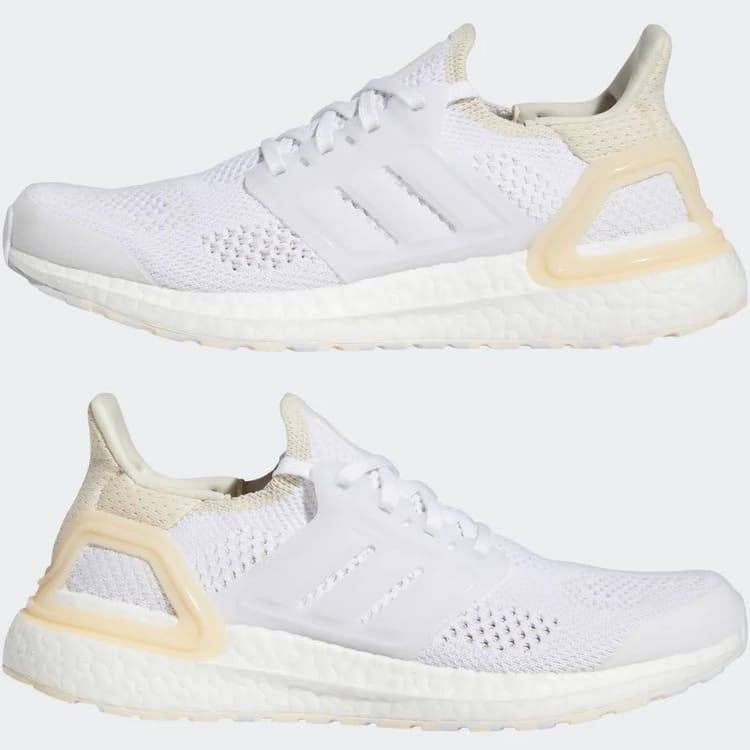 Price of the Ultraboost 19.5 Dna Shoes
Ultraboost 19.5 Dna Shoes currently cost only $190 to $95 in a special offer for this season. Said price does not include shipping and handling, which varies depending on your location.
Adidas Ultraboost 22 Made With Natural Shoes
Finally, this is the last option for running and jogging boots on sale at the Adidas store. The Ultraboost 22 Made With Natural Shoes are also sneakers with style and personality that will make you stand out wherever you go.
The same manages similar characteristics to the previous ones since they can also bring you the comfort you need to go hiking or walking in hilly and mountainous environments.
Features of the Ultraboost 22 Made With Natural Shoes
This only comes in one model and color: the Undyed / Zero Metallic / Chalk White.

It is a women's only sneaker. They are also made with recyclable materials taken from the marine environment.

Available in sizes: 5.5, 6, 7, 7.5, 7.5, 8, 8.5, 9, 9.5, 10, 11.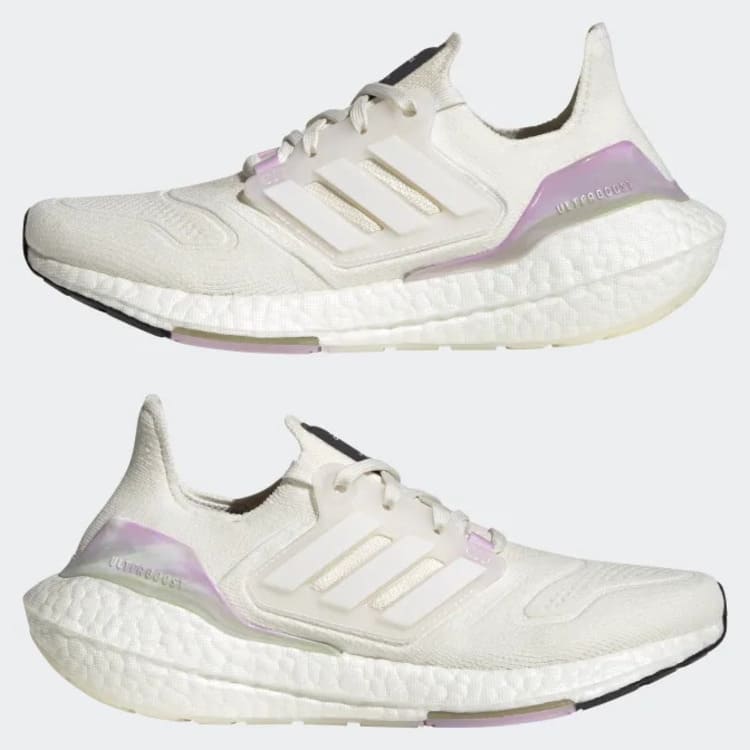 Price of the Ultraboost 22 Made With Natural Shoes 
Previously these were priced at $200; now, with the seasonal specials, their cost is valued at about $100, which does not estimate the cost of shipping.