Are you an art lover? Surely you have ever thought about what it would be like to have the Mona Lisa on your wall or Van Gogh's Starry Night on the wall of your room. Well, technology always has a solution for every problem, especially now when TVs have so much resolution.
With Best Buy and Samsung, you can now have the paintings of your favorite painters in your home whenever you want. And it is not necessary that you have them all, or that you have different televisions because you can change the picture depending on your mood and what you want to see on a certain day. That's why technology never ceases to amaze us at Look At The Square (LATSQ).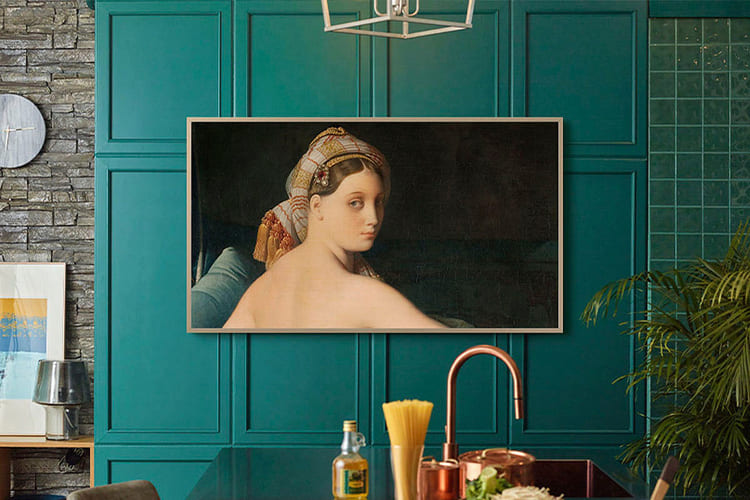 Best Buy Samsung Class The Frame
It is a smart TV that can be installed on the wall and look like a painting, thanks to the original design it has on the edges. Samsung Class The Frame is 55 inches and has a 4K resolution so you can watch series and movies in the most realistic way possible. It has no problem with light or dark colors since it uses technologies that optimize the way it reproduces images.
Overall, Samsung Class The Frame is an easy-to-use smart TV that has multiple built-in apps. Best of all, you will also have the option to install new programs available from the app store. On the other hand, it is a TV with different configuration options, which you can customize to suit your tastes and personal preferences.
Without a doubt, this Best Buy product is an offer that you cannot miss. Samsung Class The Frame has all the essential features of this type of device, with additional ones that make it stand out from the rest. Do you want to know the specifications of this Smart TV? Don't worry, then we'll tell you about them in detail.
Art Mode
It is one of the main qualities that this Samsung smart TV possesses. Art mode is an option to display a collection of artworks when the TV is turned off. In this way, it will seem that you have a painting on the wall of your house. You can choose works from your personal gallery or from the Art Store library which has around 1400 options to choose from for free.
Antireflection
The screen of this model Samsung smart TV has anti-glare technology that improves the visibility of the content you play. In addition, it is the quality of the TV that works during the day and night, regardless of the type of environment where you install the Smart TV. Thanks to this, you can reduce the effects of glare and glare that disturb the eye.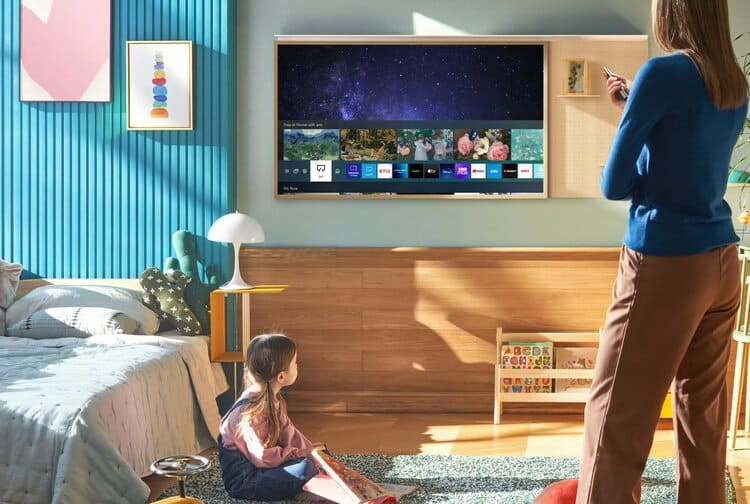 Color volume
To complement the anti-glare display, this TV has a 4K QLED image resolution. In addition, it uses Quantum Dot technology that offers more realistic colors, without degrading the original tone in any sense. In this way, you can perfectly detail all the content that you are going to play on your computer.
Other qualities
It is important to mention all the fundamental specifications that this Samsung product has. Among them are the following.
It comes with a thin-fitting wall mount.
The bezel can be customized to suit the environment.
It has a built-in motion sensor to turn off when no one is home.
Refresh rate of 120 Hz.
Compatible with all the most popular streaming apps.
Works with voice assistants from Alexa, Google, and SmartThings.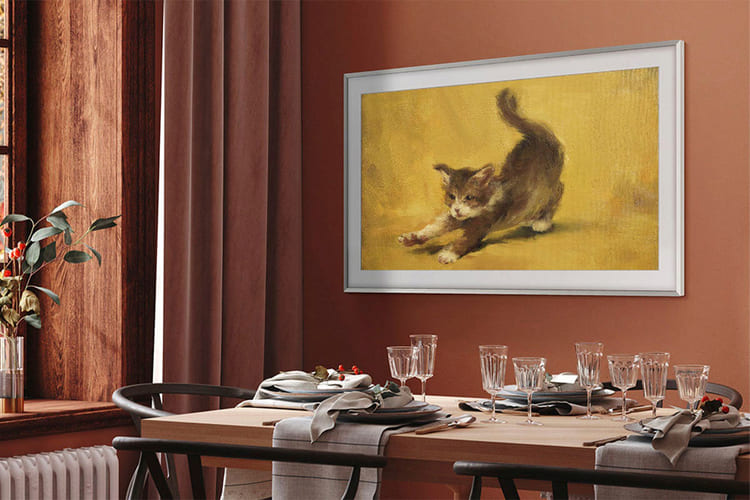 Best Buy Samsung Class The Frame Price
Currently this TV is $1,499 with financing options. In any case, we recommend to be very attentive in following discounts since on Black Friday has come to be in Best Buy with a discount of $500.