Yes, at Look At The Square (LATSQ) we tell you everything so you can enjoy the best winter in the United States, especially having these Skechers shoes. In addition to style, comfort, and design, they are plush to prevent your feet from freezing in the middle of a cold bite.
Unlike the conventional sports boots you find in Adidas or Nike, the Skechers store has added an extra complement that makes its models ideal for cold seasons. Velvety will always be your favorite choice, and you will walk anywhere in style and with warm feet.
Skechers BOBS Too Cozy Ruff Amble
They are women's slippers in navy blue, medium width, and available in large and small sizes. The BOBS Too Cozy Ruff Amble model from Skechers has a textured soft microfiber upper. In addition, it is complemented with a dog print to attract the attention of others when using them.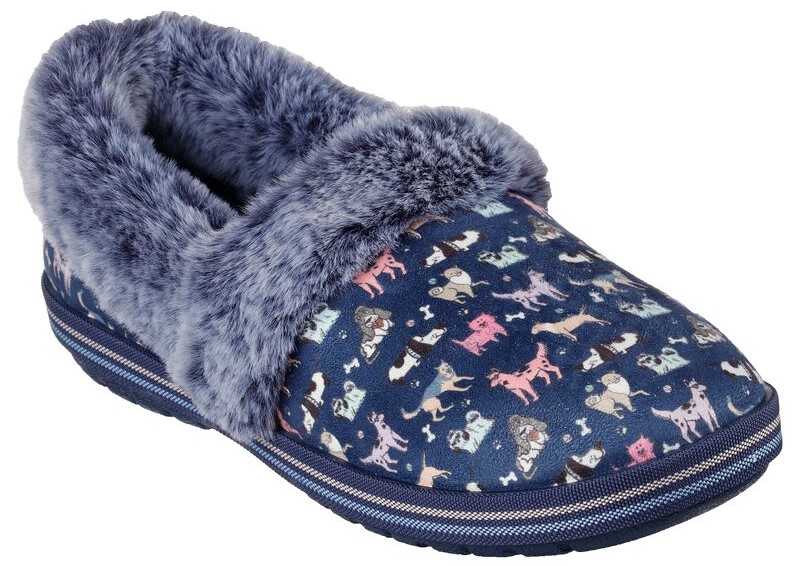 These winter sandals employ a padded Skechers Memory Foam insole, faux leather lining, and edging. Its elaboration only uses vegan materials so as not to generate damage to planet earth. In addition, with each purchase of this footwear, Skechers donates to different animal protection foundations. So, you'll be helping a good cause.
It is also important to mention that the BOBS Too Cozy Ruff Amble model from Skechers has a flexible traction sole for interiors and exteriors. In this way, you can go out with them or be at home, keeping your feet warm and fresh. They do not cause discomfort or carry risks of injury. They are priced at $48.00 or $12.00 in 4 monthly installments.
On-the-GO Joy Lounge
Another of the winter shoes for women that Skechers has to offer is the On-the-GO Joy Lounge model. They are available in beige, brown, black, and orange, medium width, and sizes from 5 to 11. Because of the design they have, they will serve you both to go out and to be inside the house. They will keep your feet warm and comfortable at all times.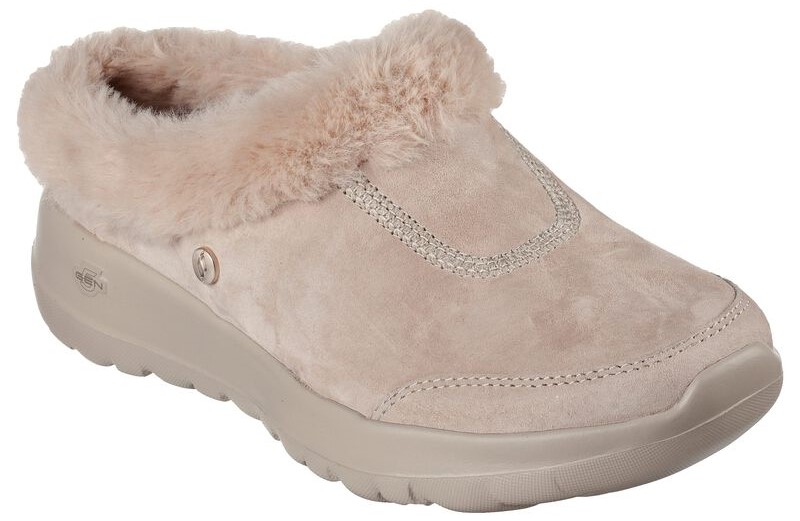 The On-the-GO Joy Lounge uses faux leather lining as the main material for processing. In addition, they have a Skechers Air-Cooled Goga Mat insole and a lightweight, padded 5GEN midsole. Thanks to this, you can count on perspiration in your feet and high rebound cushioning, in a light and receptive way.
These winter clogs can be machine washed to maintain a good appearance, with a gentle cycle and cold water. In general, they are quite durable and easy to combine with all kinds of clothing. The price of this Skechers women's footwear is $75.00 and with the Afterpay payment method, you can buy them in 4 installments of $18.75.
Skechers Relaxed Fit: Expected X Carmen
Finally, Skechers does not forget the gentlemen and in its winter, the collection offers them the  Relaxed Fit: Expected X Larmen. It is a classic style shoe available in brown or black, with a wide variety of sizes to choose from. This model of informal loafers without laces uses soft microfiber on top, to repel the cold.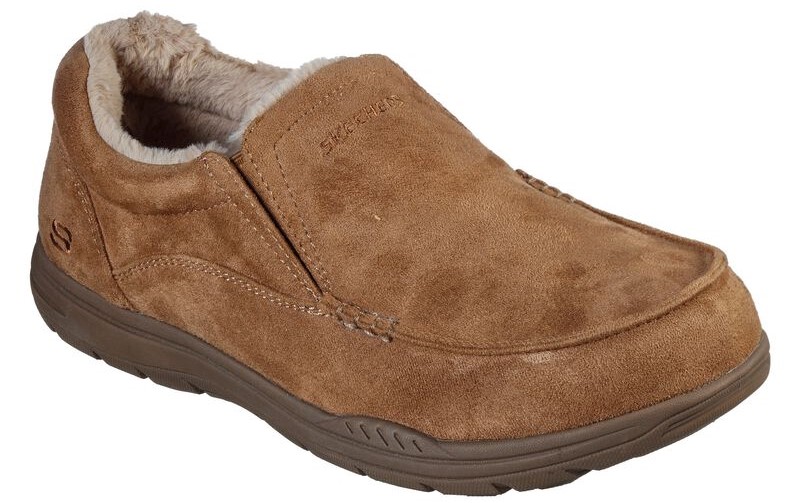 On the other hand, they are winter shoes with a Memory Foam insole and flexible midsole. To complement its structure, the Relaxed Fit: Expected X Larmen model uses a rubber traction sole, which adapts to different surfaces. In addition, they use double elastic side panels to improve the comfort they offer.
From the website, you can buy these winter shoes for men for an economical price of $60.00. Like the other models on the list, you have the option to pay it in installments with Afterpay.