Today is premiering at Look At The Square (LATSQ) the new Crocs, which is a fantastic collection that pays homage to the United States in a fantastic way. Going from the armed force to the air force allows you to have a choice, and the three models are equally unique, but at the same time very similar.
Being a collection of clog models quite exclusive, the fashion experts of our portal do not explain why the price is so low. Giving an advantage to hundreds of people who want to have them before they run out soon.
Crocs Classic US Army Clog
With a simple and casual style, the Crocs Classic US Army Clog model is one of the best options in the catalog. These are clogs that pay homage to the army through their design. And best of all, they can be combined with all kinds of casual garments. On the other hand, it should be mentioned that this footwear has the following qualities: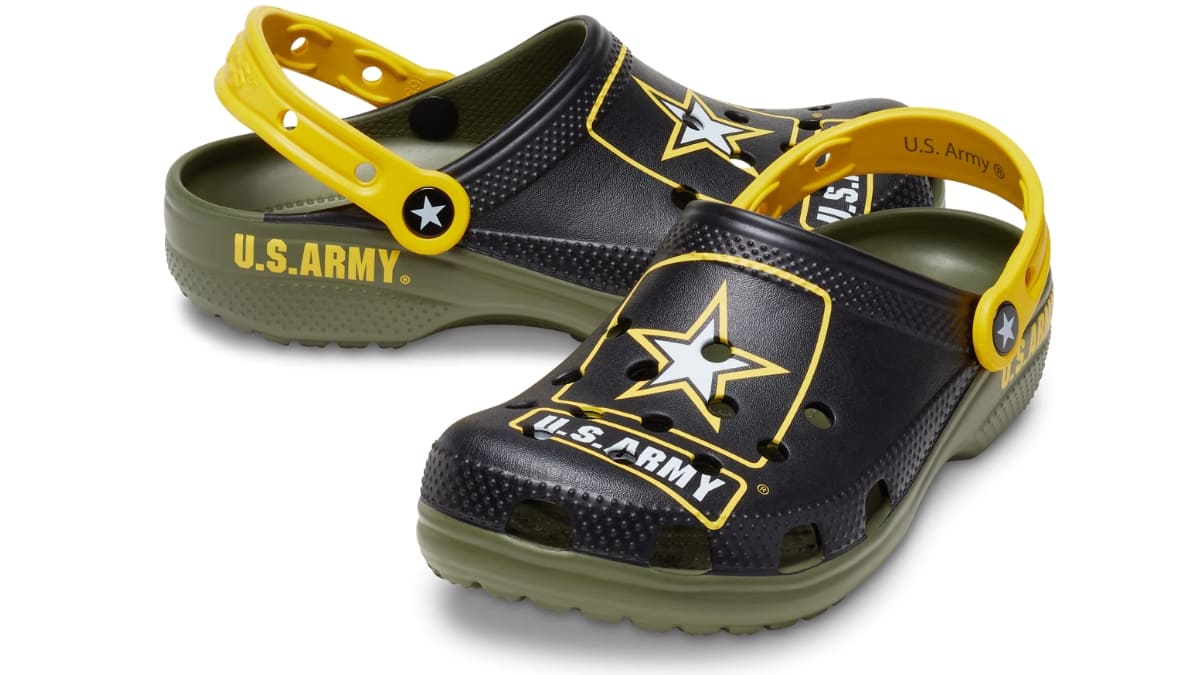 Made with materials that adapt to the texture of your feet.
They are lightweight and can be worn for long periods of time.
They have ventilation holes to reduce excessive sweating.
They are easy to clean and dry quickly.
It should also be mentioned that the Crocs Classic US Army Clog model is quite versatile. These have non-slip soles to adapt to multiple surfaces. Regarding its price, this shoe is available for an affordable cost of $54.99.
Crocs Classic US Air Force Clog
For those with a greater affection for the air force, Crocs also has options to please them. In particular, these have the Classic US Air Force Clog model. This is a shoe with a different design from the previous one since its aesthetics are cleaner and simpler. In addition, these clogs possess the following key features: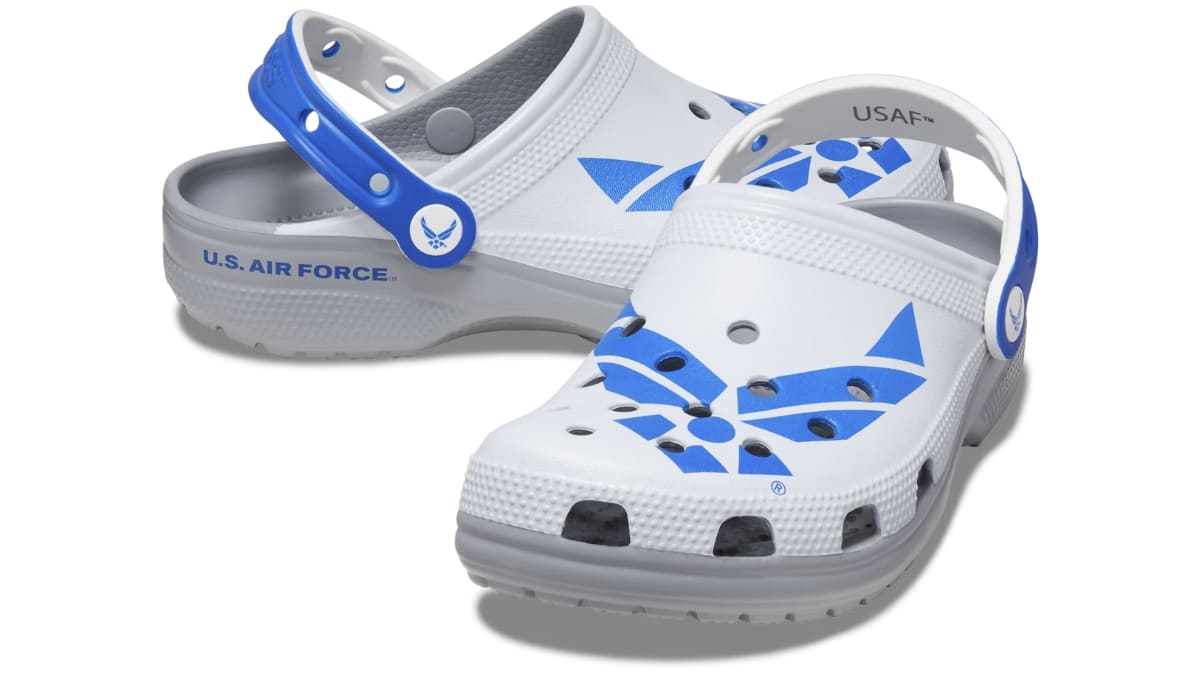 They have adjustable straps to customize how they fit.
They have a closed toe to avoid impacts on the toes.
They can be customized with any model of Jibbitz amulets.
They serve to be indoors and outdoors, regardless of weather conditions.
The Crocs Classic US Air Force Clog model has a fairly spacious structure. Thanks to this, this is an ideal footwear for people with wide feet. If you are interested in buying them, you can do so from the official website. Their price is $54.99 and they have free shipping.
Crocs Classic US Navy Clog
Finally, we must mention the Classic US Navy Clog model from the Crocs catalog. These are unisex clogs that you can use anywhere, thanks to the timeless design they have. In addition, the structure they have is just as comfortable as previous models. Other important details of its design are the following: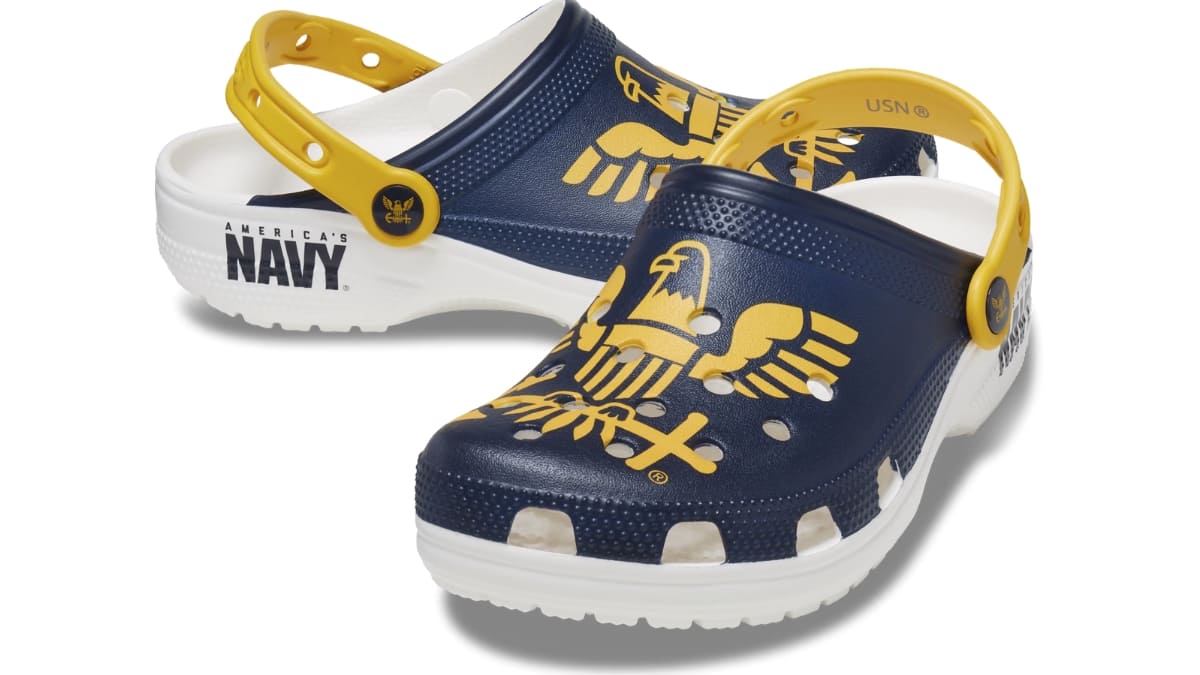 They have a durable composition and are resistant to wear over time.
Its ergonomic design offers comfort and support while you are walking.
It is water resistant and can float on it without suffering damage to its structure.
They protect the feet from any bacteria found on the surface.
Do you want to add the Classic US Navy Clog model to your collection? These clogs are also available on the official Crocs website. They have an economic price of $54.99 and have shipped at no additional cost. On the other hand, its warranty coverage extends for 90 days.