Available in all Crocs stores in the United States, a much more casual, spring, and open version of the classic clogs to which we have been accustomed at Look At The Square (LATSQ) is popularized. Taking you the most classic style and similar to the best Nike or Skechers sandals, which will be a complete success.
We are talking about the Brooklyn Flip, which is also designed to give you a few centimeters more thanks to its platform. Which turns out to be a great way to start enjoying the spring season, and feel the grass on your feet on a trip to the park. Let's see the details of this model that despite being simple, is extremely chic.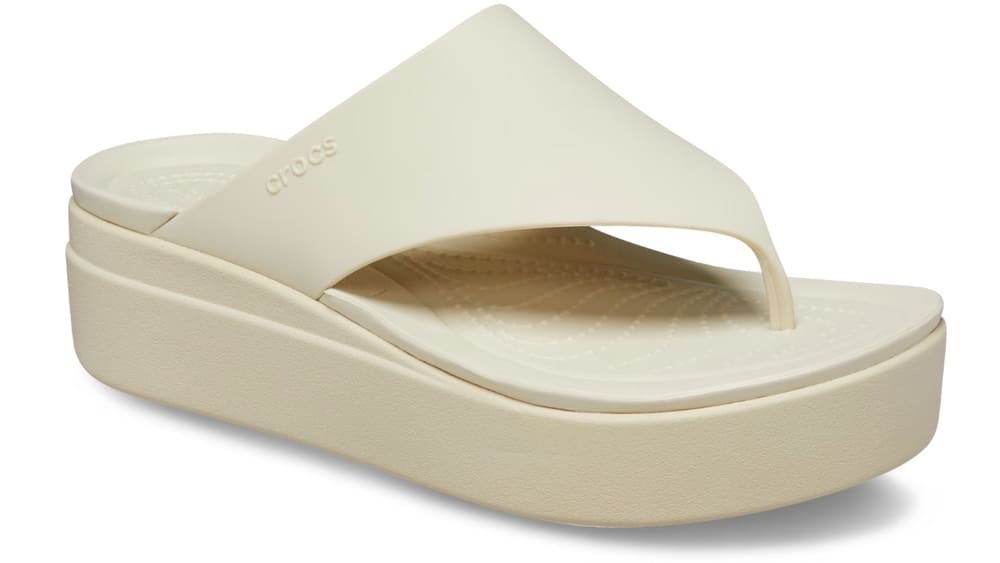 Crocs Brooklyn Flip
To be inside or outside the home, sandals offer comfort and freshness in the feet that other footwear cannot. For that reason, the Brooklyn Flip model from Crocs is the sensation of the moment. These sandals for women have a spectacular and minimalist style, which can be easily combined. In addition, they differ completely from the classic Crocs clogs.
On the other hand, it is also important to note that the Brooklyn Flip model has a high-quality composition. Thanks to this, it is a shoe that keeps the feet comfortable at all times, within different environments. Without a doubt, this is a model of sandals that you can use whenever you want since you will love its pleasant appearance.
Lightweight structure
The most important thing to highlight about these sandals is the way they are designed. Especially because they have incredible LiteRide foam insoles that offer foot well-being throughout the day. In addition, these are complemented by a lightweight Croslite base to achieve a structure of great softness.
Because of the soft and flexible Matlite uppers that the sandals have, you can feel your comfort from the first moment. So, you will not have to go through a period of adaptation with this footwear. From the first moment, they fit your feet so that you feel in the best possible way. As a result, you will be able to use them for long periods of time.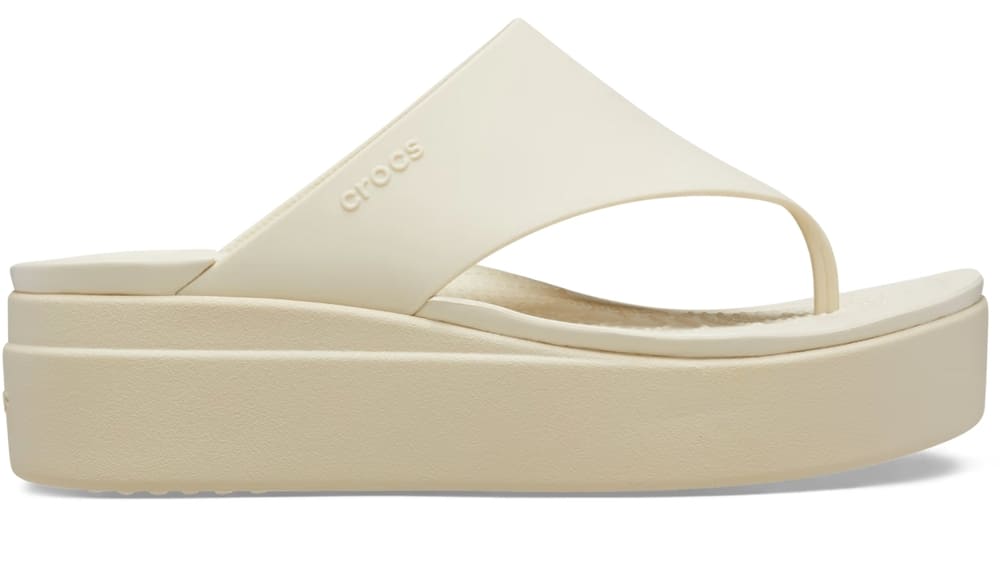 Support & Stability
The lightweight composition of the sandals is not the only reason why they stand out from other models. This Crocs shoe also offers support and stability in the feet, so you can walk safely. In particular, because they have deep heel cups and a high insole profile. In this way, the risk of injury will be reduced to the maximum.
The support and stability that this model of Crocs sandals offers also helps improve posture. So you can walk in a healthier way, without suffering from long-term muscle problems. Even if you have problems with your walking composure, these sandals can help you correct them.
Easy to combine
Without a doubt, the best thing about these Crocs sandals is the versatility they offer to combine with different garments. By design, you can use this shoe in the following way:
Long summer dresses.
Solid colored garments.
With a vest dress.
With brightly colored tops.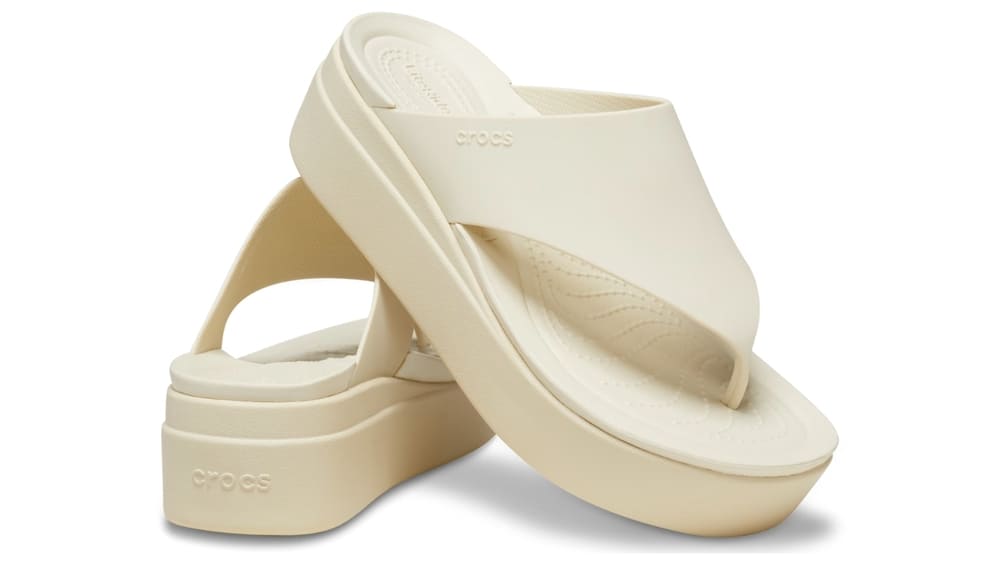 Crocs Brooklyn Flip Price
On the official Crocs website, the Brooklyn Flip model is available for an economical price of only $54.99. In addition, the sandals have free shipping within the United States and returns at no additional cost. On the other hand, this footwear has a warranty coverage that extends for a period of 90 days.