Your favorite TV series has reached your feet, with this Ted Lasso collection that Crocs has for you. If you ever imagined having your favorite characters with you all the time, now you can. And at Look At The Square (LATSQ) we love series, and more so when they're as fun as this one.
The Jibbitz collection will be more original than ever, and as the Crocs store always strives to stand out, surely this time it has achieved it like never before. While before you could have the clogs and Jibbitz separately, now you can have the best of both worlds with a single and incredible pack full of color and originality.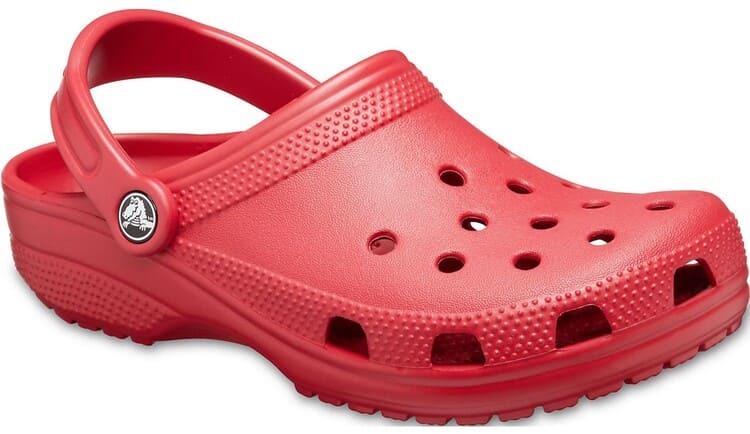 Crocs Ted Lasso Pack
It is an accessory kit from the popular series Ted Lasso, one of the most-watched comedies worldwide. This splendid set of Crocs products brings everything you need to wear stylish clogs, inside and outside the home. If you are a fan of the popular soccer series, the Ted Lasso Pack of Crocs will completely delight you.
There are options for both men and women, so everyone can take advantage of this original Crocs set. In general, this Crocs product package is composed as follows.
Classic Clog from Crocs
It is the most important and essential product of the Crocs Ted Lasso Pack. The Classic Clog clogs have the brand's standard style in red, with availability in multiple sizes for men and women. They are comfortable to wear, keep the feet cool and secure, thanks to the protective adjustment band in the heel area. In addition, they combine very easily.
You probably already have some Classic Clog clogs in your home, but having plenty of ones isn't a bad idea. Especially when taking into account that this Crocs footwear is available with a discount of 25%. Therefore, their current price is $49.99 and you can buy them for as little as $37.49.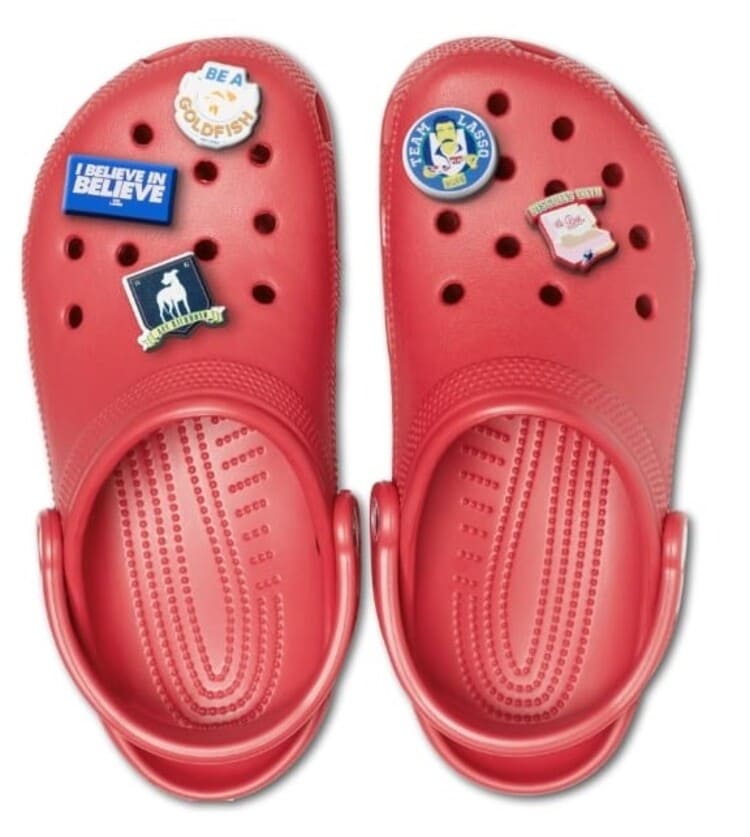 Ted Lasso Jibbitz
It is one of the amulets or charms Jibbitz with the design of Ted Lasso, the protagonist of the series under his own name. This is miniature in size, circular in shape, and has several phrases characteristic of the popular football series. Its current value is $4.99.
Crocs Ted Lasso I Believe Jibbitz
Another of the amulets with a Ted Lasso design, however, in this case, has a design of the phrase I Believe. For those who have had the opportunity to watch the series, you will be able to recognize this Jibbitz amulet with ease. It also has an affordable price of $4.99.
Ted Lasso Be A Goldfish Jibbitz
It is a Jibbitz charm with another of the popular phrases that left the series in its first 2 seasons. Be A Goldfish means that you should not get carried away by the bad times and you always have to find a way to get ahead. This Jibbitz amulet is worth the same as the others, $4.99.
Crocs Ted Lasso Biscuits Jibbitz
Amulet shaped like a box of cookies in pink, to combine perfectly with classic clogs. These represent one of the best episodes of the series, during the 1st season. You can buy it separately for $4.99.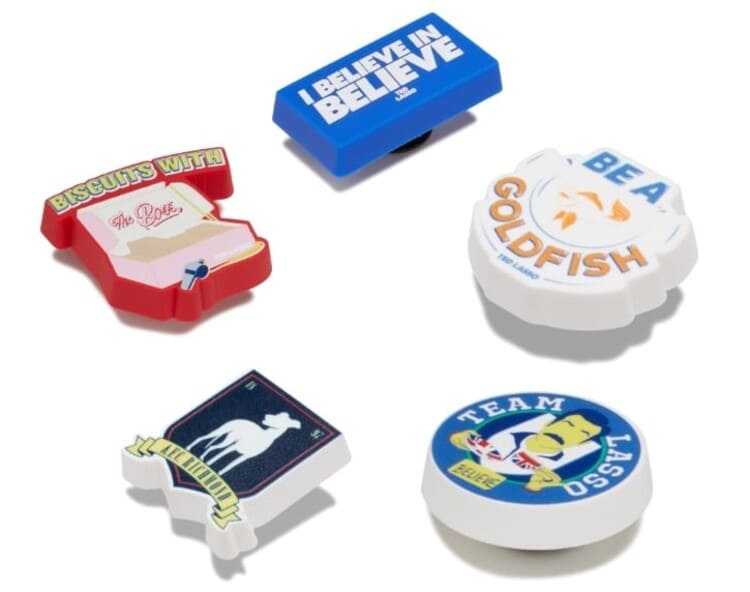 Ted Lasso Crest Jibbitz
Finally, Crocs has to offer you a Jibbitz amulet with the design of the official logo of the football team in Ted Lasso. It is shaped like a shield and a greyhound dog design. Its combination of white and blue colors combines well with the clogs. Its value is $4.99.
Crocs Ted Lasso Pack Price
From the official Crocs website, you have the option to choose the accessories you want to buy from the Ted Lasso Pack. You can customize the kit or buy them individually. The total price of the complete set is $62.44 or $15.61 in 4 monthly payments with Afterpay.