Known for their comfort and slip-on convenience, Crocs have remained in the spotlight in many parts of the United States. Just as it surprises with unique discounts on its best models, it also innovates all the time with original designs like this one that resembles a jean and has all the comfort of a classic double-soled clog.
From Look At The Square (LATSQ) you will be able to observe their most striking characteristics, and why they have become one of the most popular designs, snatching the crown from Adidas and Nike.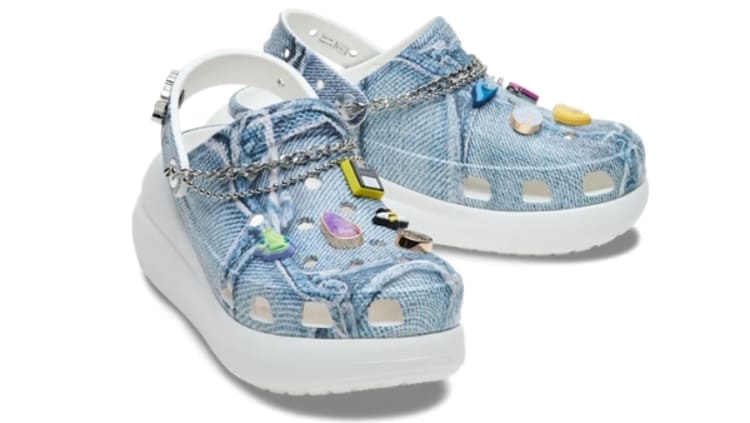 Crocs SZA Classic Crush Clog
They are custom clogs from SZA in collaboration with Crocs, designed with a retro and striking style. These are available for men and women since their composition allows them to combine in a simple and natural way. The SZA Classic Crush Clog model has a platform to provide greater comfort, on all types of surfaces.
Therefore, they are clogs that allow you to increase your height so that you feel on top of the world. At the same time, they help you highlight your legs and look stylish among your friends. In addition, the SZA Classic Crush Clog model is used both inside and outside the home. So, you can enjoy the comfort they provide at all times.
What can you miss?
They come with Jibbitz amulets that customize their appearance. These are durable and can be replaced by other models with ease.
They have an added height of 2 inches or 5.2 centimeters to complement their splendid style.
The straps on the heel are swivel and have a beautiful decorative chain.
They are clogs of light and flexible composition that adapt to outdoor and indoor spaces.
Basic care
You can keep this shoe in good condition for many years, with proper maintenance. The basic care required is simple to complete so that your clogs are always presentable. Just follow the instructions below.
Use a brush to clean the bottom of the Crocs. You can remove the accumulated dirt with soapy water. Then, rinse the clogs with cold water.
For the top of the Crocs, you will have to mix detergent with warm water. Wet a clean cotton cloth to clean gently.
Finally, you will have to dry the shoes with a dry cloth. If you still have stains or dirt, repeat the first steps.
Thanks to the structure of Crocs, they tend to dry out in a short time. Similarly, it is recommended that you leave them drying in the sun to speed up the process. This way you can ensure that the cleaning has been effective.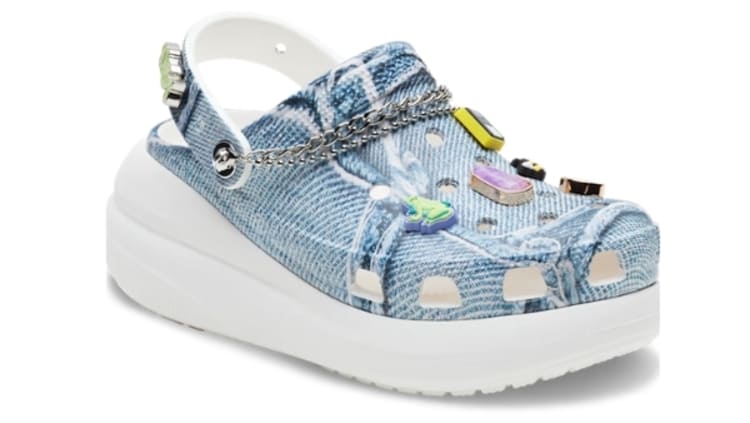 Curiosities under this beautiful model of Crocs
They are versatile clogs that you can use to be at home, trips to the beach and much more.
You can combine them in different ways, using them with or without socks.
You have the option to customize their style the way you prefer.
They allow you to walk long distances without feeling discomfort or tiredness in your feet.
Take the SZA Classic Crush Clog home
On the official Crocs website, the SZA Classic Crush Clog model is available for an affordable price of only $80.00. Unlike other shoes in the catalog, these are not available for a discount or have funded payment options. However, they come with free shipping, returns at no additional cost, and a 90-day guarantee.