With the return to school also comes renewal and purchase of many school materials: notebooks, backpack, pencils, and books, among others. And obviously, they cannot miss the pair of comfortable shoes with style that your children will love. They won't want to take them off because of the designs Adidas and that you can hardly find on other platforms such as Walmart, Macys or Best Buy on United States.
This is because it has collaborated with Disney, Marvel, and Lego, among others, and they have brought to market the most exciting sneakers of recent times. And best of all, they have the seal of quality of the German giant.
Adidas Superstar X Lego shoes
Thinking for children who love construction, the LEGO-themed sneakers came to make your little ones fall in love. These are of the slip-on type as they have a velcro strap that allows you to wear them on and take them off easily. Likewise, its insole adapts to the foot, giving them greater comfort.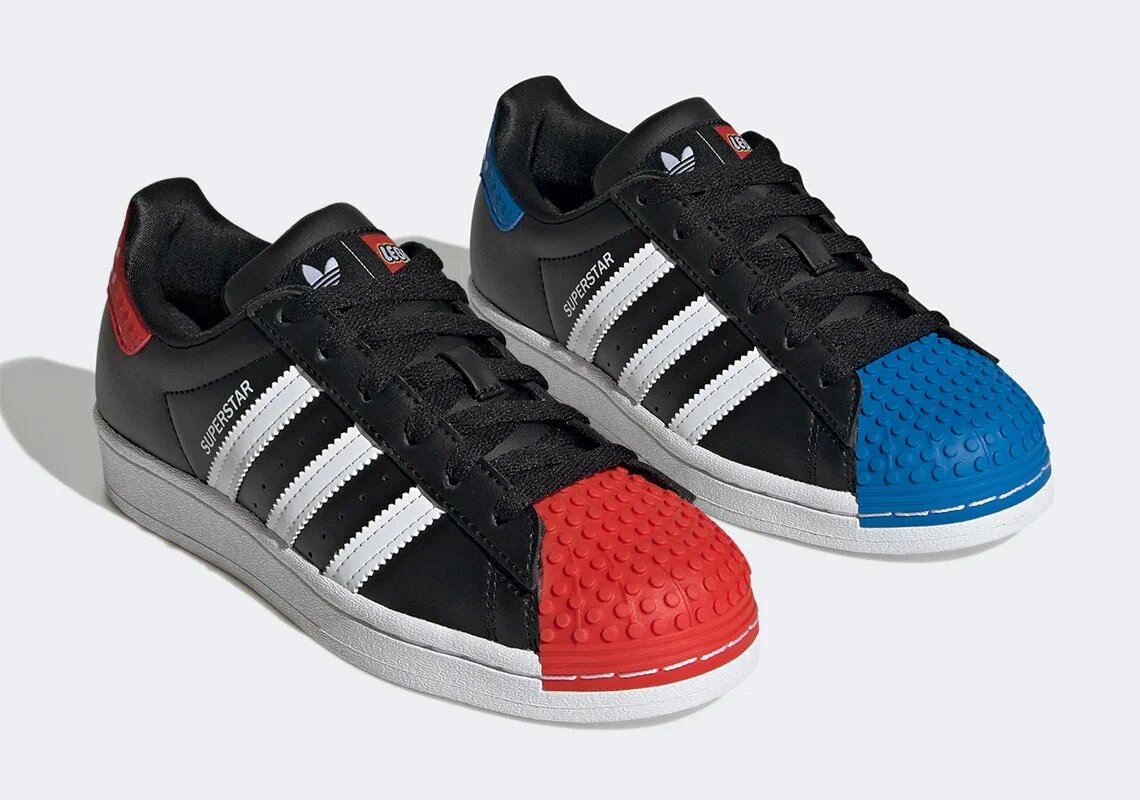 Also, the heel patch is a LEGO brick, so they can build from it letting their creativity run wild. Made with recyclable materials so they are friendly to the environment. The price is $70 and you can pay in 4 tax-free installments or other alternatives by paying through Affirm, Klarna, or Afterpay.
Minnie Mouse Grand Court Shoes
Also for girls, Adidas in collaboration with Disney launched these white sneakers with a Minnie Mouse and Daisy Duck design. With a normal cut, velcro closure, synthetic instep, textile lining, and rubber sole made with recyclable material.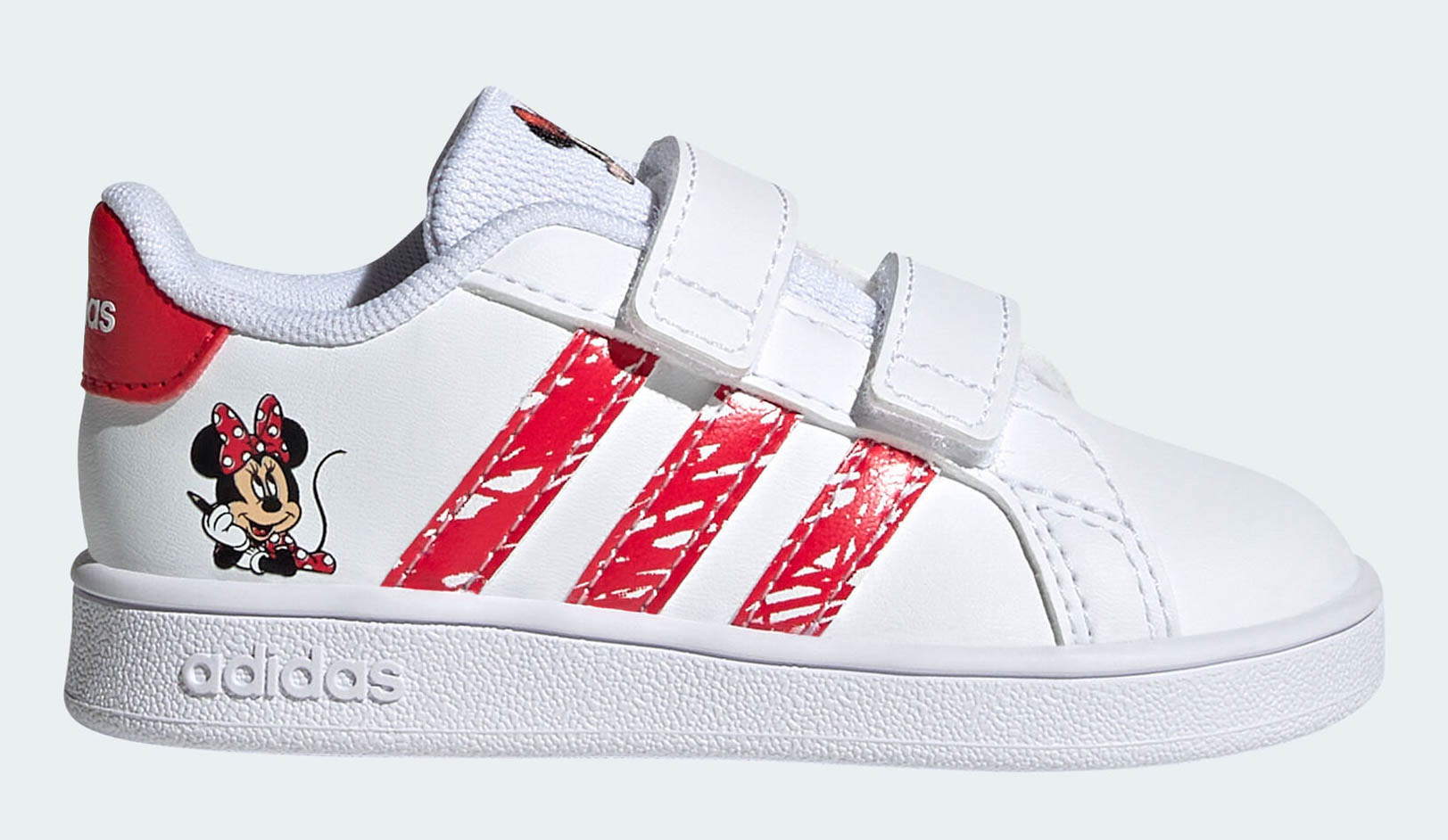 They are easy to put on and take off, giving them good stability when running around the house. You will have to pay $45 which can be paid in 4 convenient tax-free installments and other payment options.
X Disney Racer TR21 Toy Story Buzz Lightyear shoes
To infinity and beyond sneakers themed around everyone's favorite space vigilante: Buzz Lightyear. They are a pull-on style designed for little Buzz fans who won't last a second longer without them on. Its attractive design on the sides will catch the attention of all your little friends.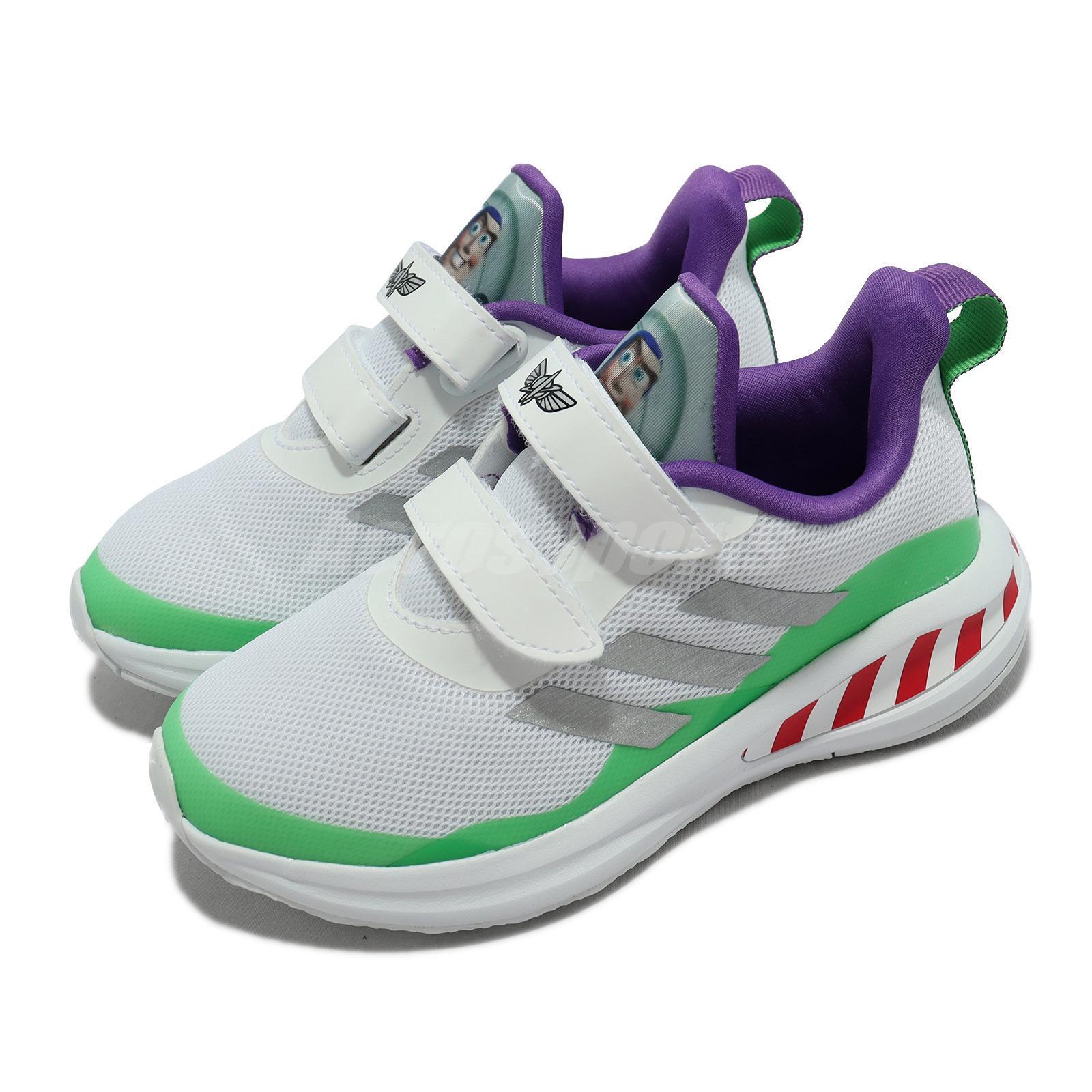 In addition, they are made with recyclable material, with the upper part made of light and comfortable mesh. On the other hand, its upper part is resistant and capable of withstanding travel at the speed of light. Its price is $50, or 4 interest-free payments using any of the financed payment methods.
X Marvel Suru365 Superhero Adventures Slip-On shoes
Make your little one a hero with the contribution of Marvel with Adidas: the Spiderman-themed shoes. With great power comes great responsibility, which is why they are made of recyclable material to gradually reduce plastic waste.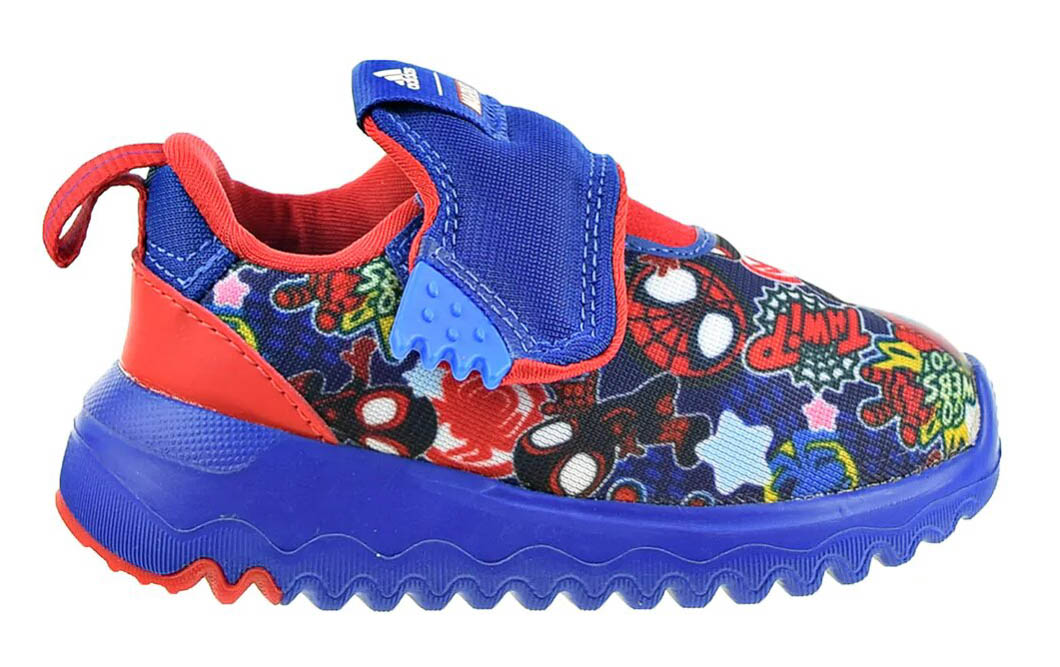 They have a velcro strap allowing them to be quickly put on and taken off, with a great grip worthy of Peter Parker. They are large in size, textile exterior, textile lining, EVA midsole, and rubber sole, which gives them great stability to falling on the roofs. The price is $50 and you can pay in 4 tax-free installments or other alternatives by paying through Affirm, Klarna, or Afterpay.
Adidas X Disney Suru365 Winnie the Pooh Slip-On shoes
For the little ones, sneakers that have Winnie the Pooh on one tongue and Tigger on the other are a dream. They are large and close with a velcro strap that firmly holds the shoe to the foot, an exterior and textile lining, as well as a rubber sole that prevents them from slipping when they are playing.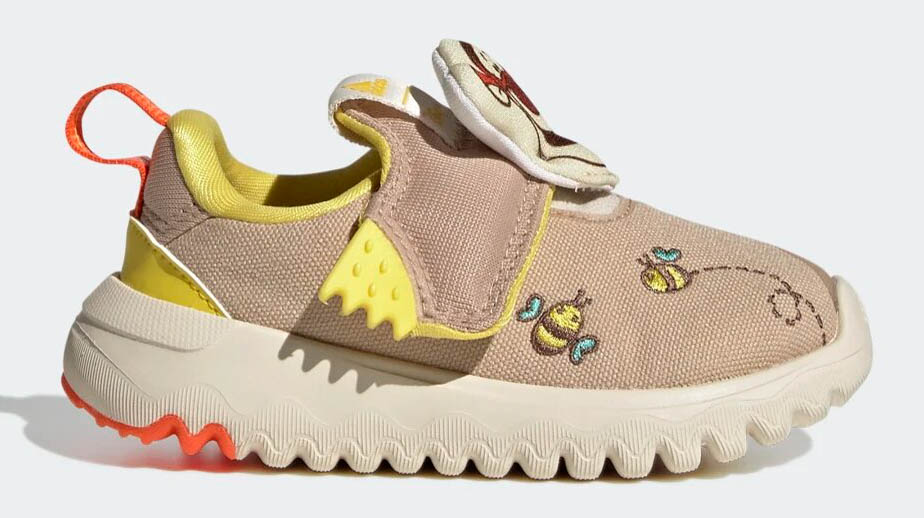 Only $50 is the price to pay to excite your babies, being able to pay in comfortable installments depending on the payment method you choose.
Adidas Shipping
You can receive the slippers at your home, at a delivery point, or by picking them up at the nearest store. You should ask for availability.