One of the biggest unknowns in cosmetology is how good activated charcoal can actually be. Some say its formula is very abrasive for the complexion, and others say it's the secret to healthy, radiant, and youthful skin. The beauty experts at Look At The Square (LATSQ) have put the magnifying glass on two Dollar Tree face masks for being a fantastic option.
For all skin types, activated charcoal will restore cellular health, moisturize your complexion and unify skin tone. Especially if you dare to complete your routine with moisturizers, serums, and scrubs from stores like Sephora or Macy's.  Reaching every corner of the United States, with premium ingredients and assured results, you have the skin of your dreams at your fingertips.
Dollar Tree Freeman Detoxifying Charcoal Mud Face Masks
It is an excellent product to revitalize your skin through coal mud, one of the elements that produce the best effects on the skin. They not only detoxify the pores of the dermis but also cleanse the skin of impurities. Therefore, you can use the product Freeman Detoxifying Charcoal Mud Face Masks to treat wrinkles, acne, or fine lines.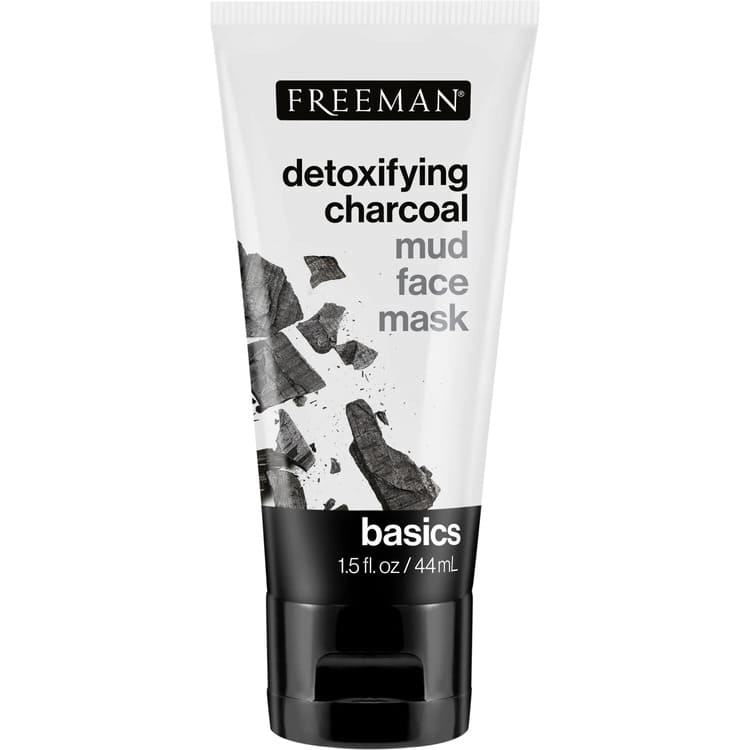 This product works wonders, for its speed and efficiency on all skin types. You can use the Freeman Detoxifying Charcoal Mud Face Masks daily, for better and longer-lasting results. You can buy this product individually for the price of $1.25, although, they also sell it in a pack of 12 for only $15.00.
Dollar Tree Bio Miracle Charcoal Bubble Face Mask Treatments
Another of the treatments for a clean and glowing complexion that Dollar Tree offers is the Bio Miracle Charcoal Bubble Face Mask Treatments. Like the previous one, these use coal to work faster and more efficiently, although, in the form of bubbles inside the mask. It also contains collagen, hyaluronic acid, and retinol in its composition.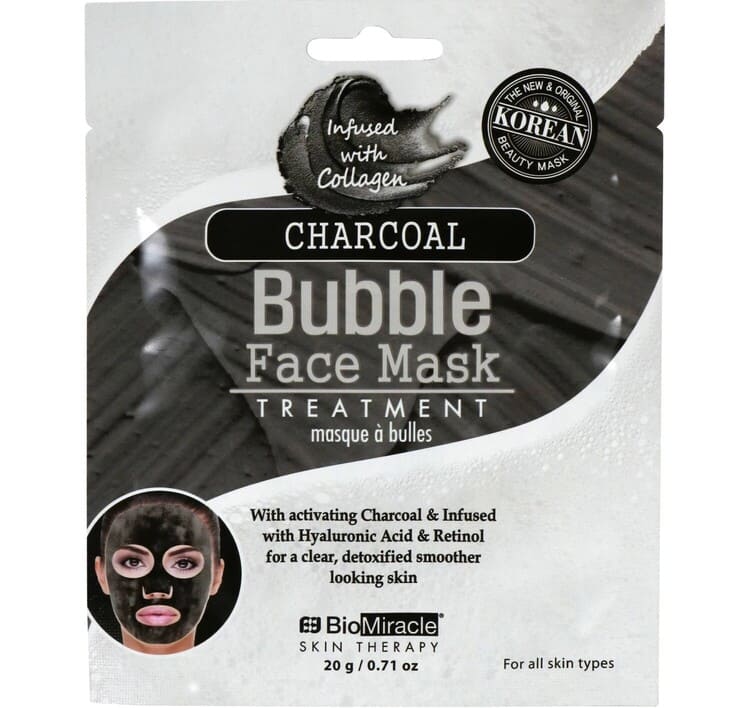 Bio Miracle Charcoal Bubble Face Mask Treatments will help you cleanse and detoxify the skin in no time. In this way, it returns a natural shine, reduces uneven tones, and gives it softness. You can use it to stay in good condition or fight skin conditions. Individually it costs $1.25, while the package of 18 is priced at $22.50.
How to use Dollar Tree skin products?
Without a doubt, the best thing about both Dollar Tree skin care products is that their application is quite simple. You can learn how to use them with the following instructions.
You can use it both in the mornings and evenings. But first, you need to clean your face with water and dry it with a towel.
Once you do, start applying any of the treatments gently on your face. Ideally, you should do delicate massages on your face to spread it.
Then, you just have to relax and let your skin absorb the nutrients from the mask.
Let it take effect for the period of time recommended on the package.
Once the treatment is finished, remove the mask with fresh water.
Main benefits of applying masks
These are high-quality products whose results begin to be noticed in a short time. Some of the advantages they offer are as follows.
They are suitable for normal, combination, and oily skin.
Works to fight aging or skin conditions.
Help prevent skin problems, so that it stays in good condition.
They have no side effects, so their use does not pose any risk.