Nike has accustomed us to constantly renew its stock of athletic footwear for both men and women. The new version of the Dunk High sneaker for avant-garde and fashionable women stands out this time for a combination of contrasting colors: "Fossil Stone" and classic black, to complement different outfits.
They are not yet available in physical or online stores, but the brand's followers are eagerly awaiting them to grow their collection. Surely you will also see them on recognized sales platforms such as Amazon and eBay, so do not hesitate to look for yours to be among the first to wear them when they hit the shelves.
Nike Dunk High for women
These sneakers date back to the 80's, when they first came on the market to represent a range of sports shoes with a mid-ankle length; a model that would cause a sensation among young women of the time, for its comfortable and stylish design.
From that moment on they have undergone several renovations, and with the arrival of the new millennium they re-emerged among pop and retro fashion.
Today, with that same retro fashion on the catwalks and in the streets, Nike has decided to renew them again, this time with a beautiful color: "Fossil Stone".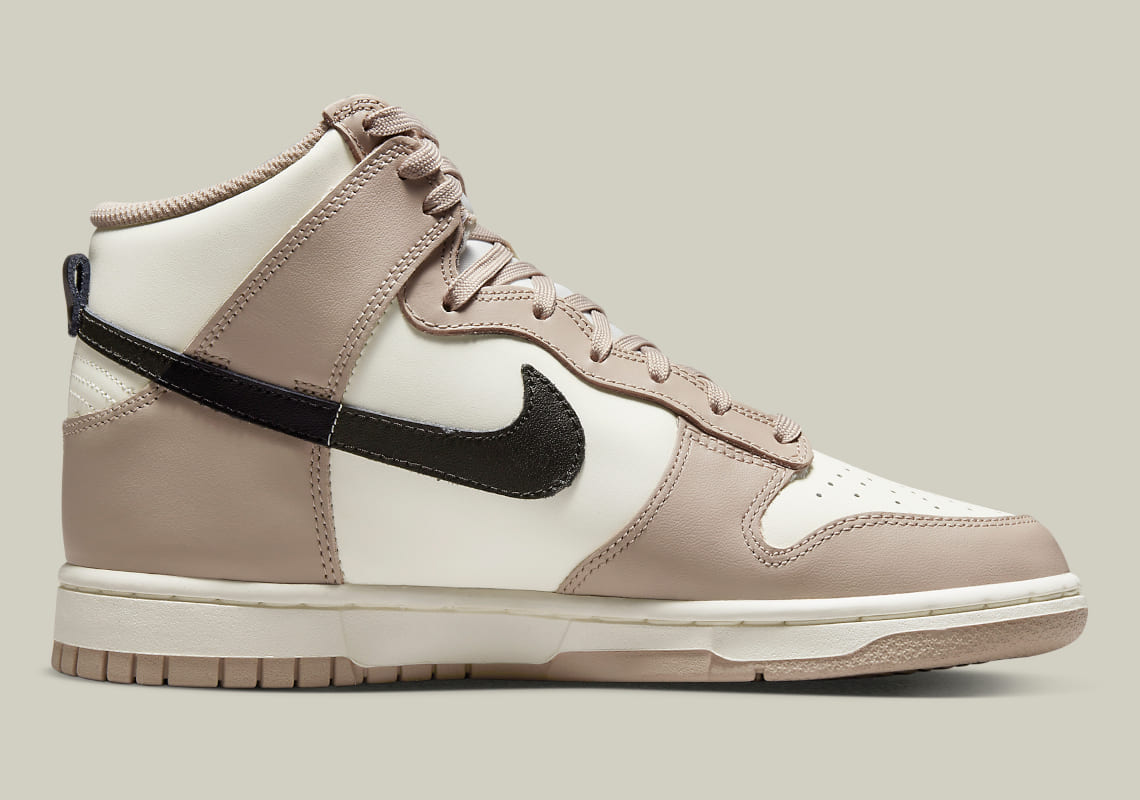 Construction details of these sneakers
In general terms, the Nike Dunk High for women are sneakers with a high profile, round toe and flat midsole. They have a sporty basketball sneaker style, very much in the Jordan style, but with a more casual cut.
They are made of leather in contrasting tones. They fit with traditional laces, reinforced towards the ankle, and have a pull tab at the back for easy lacing.
They are currently priced at approximately $125 on the brand's online sales platform.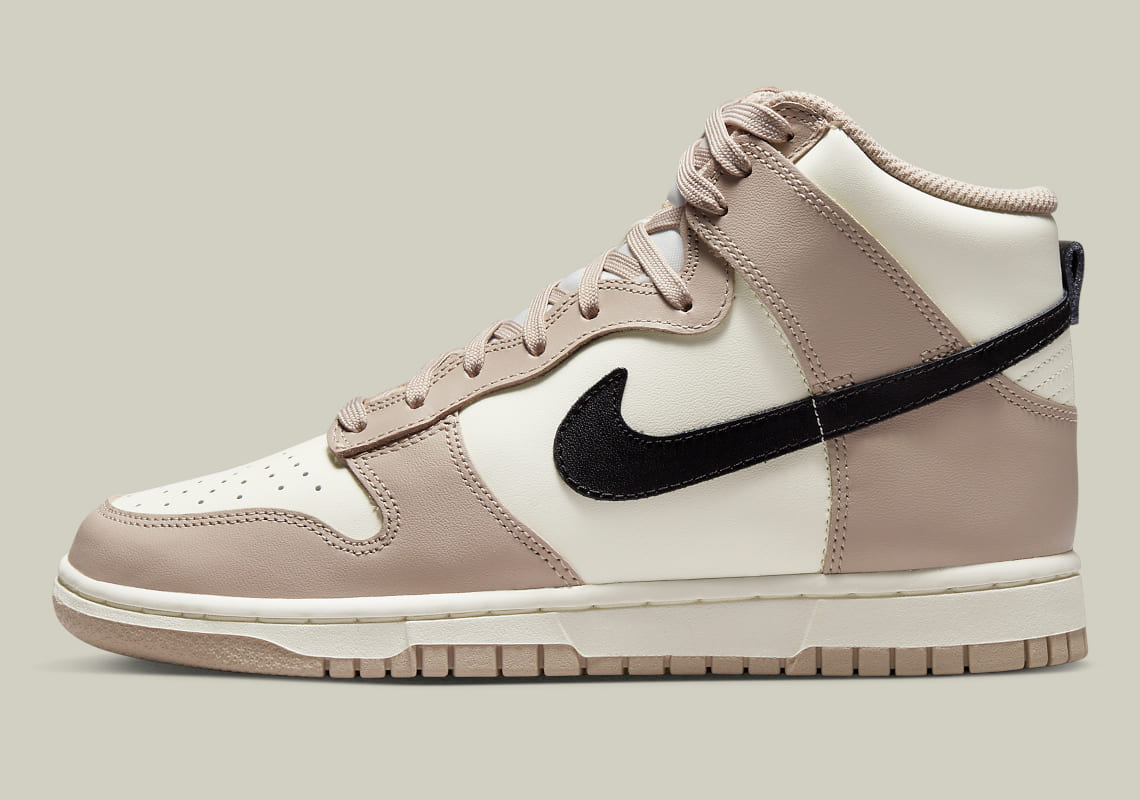 What does the new "Fossil Stone" model include?
Regarding the new model, we could notice the incorporation of thin traces with a new leather color, specifically the "Fossil Stone", which stands out because it mixes beige/sand tones with black.
The classic lines have been maintained in terms of material, type of sole, round toe with discreet die-cutting to ensure breathability and comfort for women by keeping their feet cool and dry.
It is estimated that they will be released this year 2022 with the arrival of autumn, so for now you can appreciate their details with the images given to us by the brand.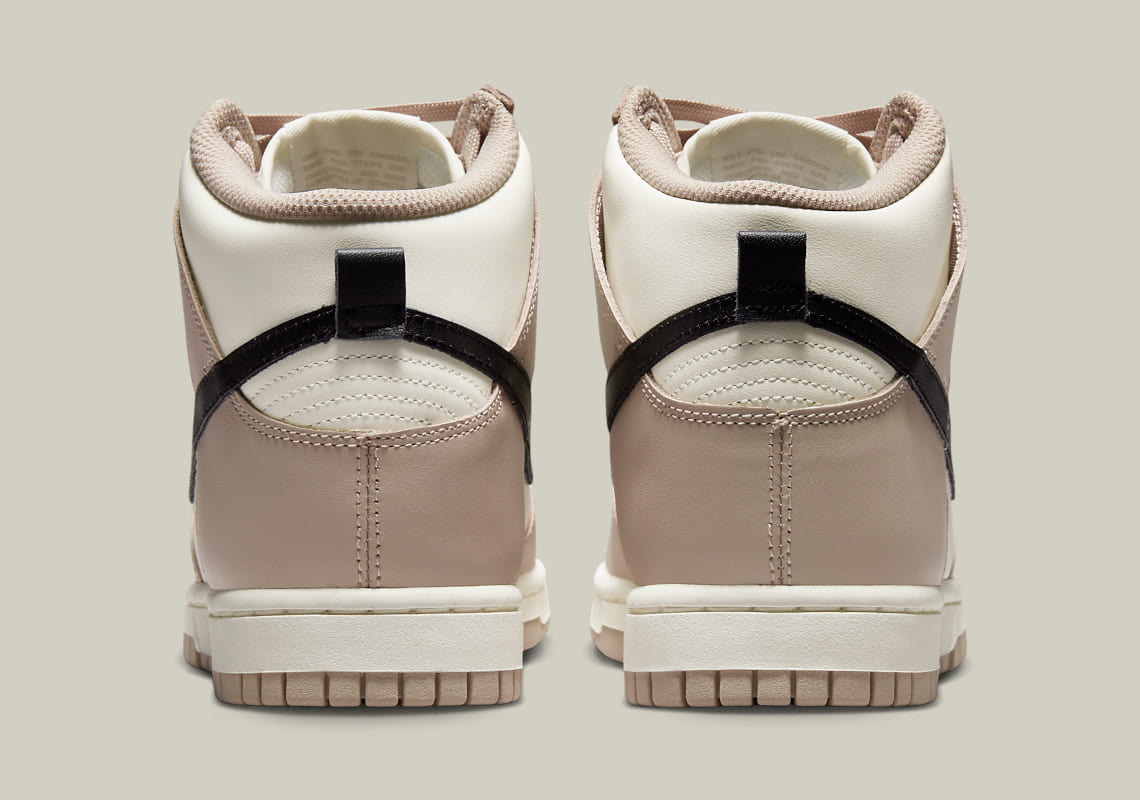 Are you a fan of Nike sneakers? Then you're in the right place, because keeping up to date with the new footwear releases is the priority, so you can always be on the latest fashion trend and be the center of attention. Wait calmly and visualize yourself wearing these beautiful Nike Dunk High "Fossil Stone" sneakers, you'll look great!