Within its website, Urban Outfitters has one of the most extensive catalogs of bags for women. There are large, small, and medium models. In multiple colors, styles, and designs. For the most part, the accessories of this renowned brand are quite cheap and combine with everything. You can find them anywhere in the United States, and it's everyone's favorite.
Although they are large bags at an affordable price, you must know how to choose. Below we detail which are the most outstanding bags of the collection and that you will not be able to find in other stores such as Amazon, Walmart or Macys.
UO Y2K Biker Shoulder Bag
It is a popular and affordable women's accessory with a unique and modern design. It is a crossbody style shoulder bag, an imitation crocodile model. The bag is made with quality materials, such as polyurethane and recycled polyester. The strap and hardware are metallic and with many added details.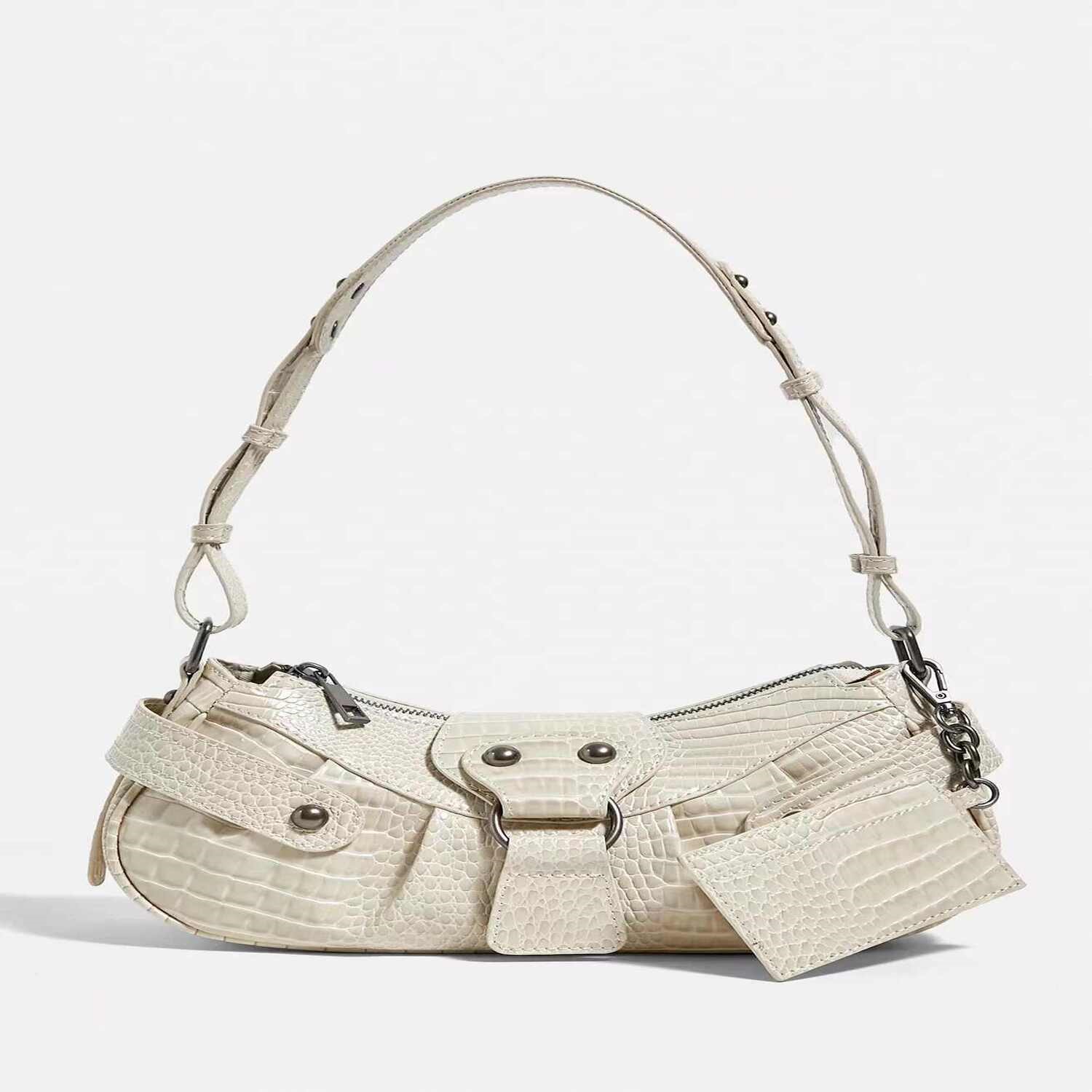 In addition to this, it has a removable cardholder and the closure of the bag is a chain. It is one size fits all, with availability in silver, black, blue, and white. This bag costs $45.00, but you can cancel in three interest-free installments of $15.00.
UO Corduroy Pocket Tote Bag
We continue with one of the most popular large bags. They have a casual and elegant design. It can be used for daily activities and matches different clothes. It is available in dark blue and light green. On the front, it has a corduroy pocket for better management. In addition, on the outside, it has a patch as a logo.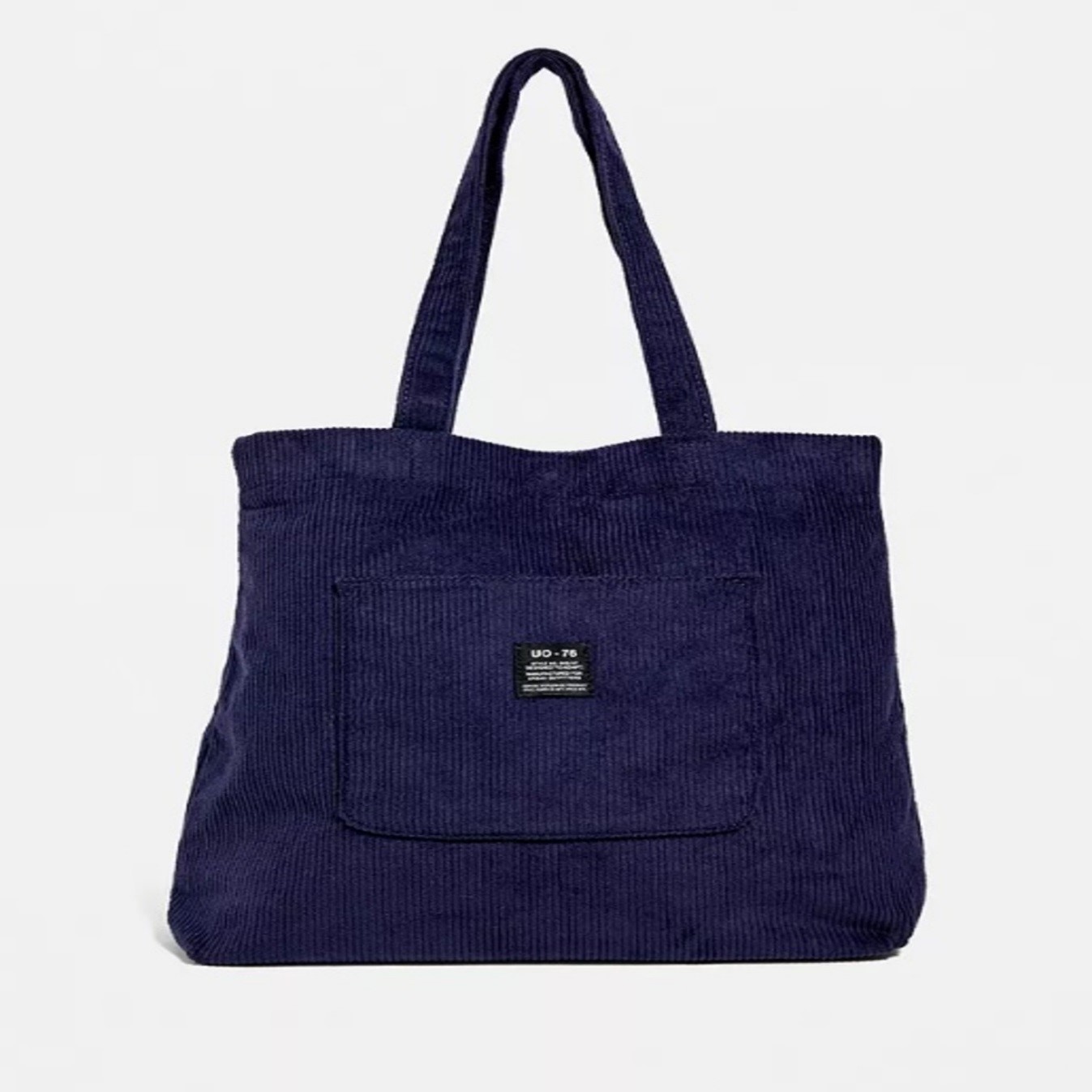 This feminine accessory is made of cotton and polyester. It has a size of – 39 cm x 37 cm x 13 cm, and with lightweight. You can purchase on the Urban Outfitters website for $32.00 or three interest-free installments of $10.67.
Urban Outfitters Slouchy Borg Crossbody Bag
One of the most original Urban Outfitters women's accessories is the large cross-body bag that we bring here. It is available in blue, gray, and black, and is one size in any of the colors. It is a loose style product, made with polyester fabric in its entirety. The bag has an adjustable cross-body strap with zipper closure.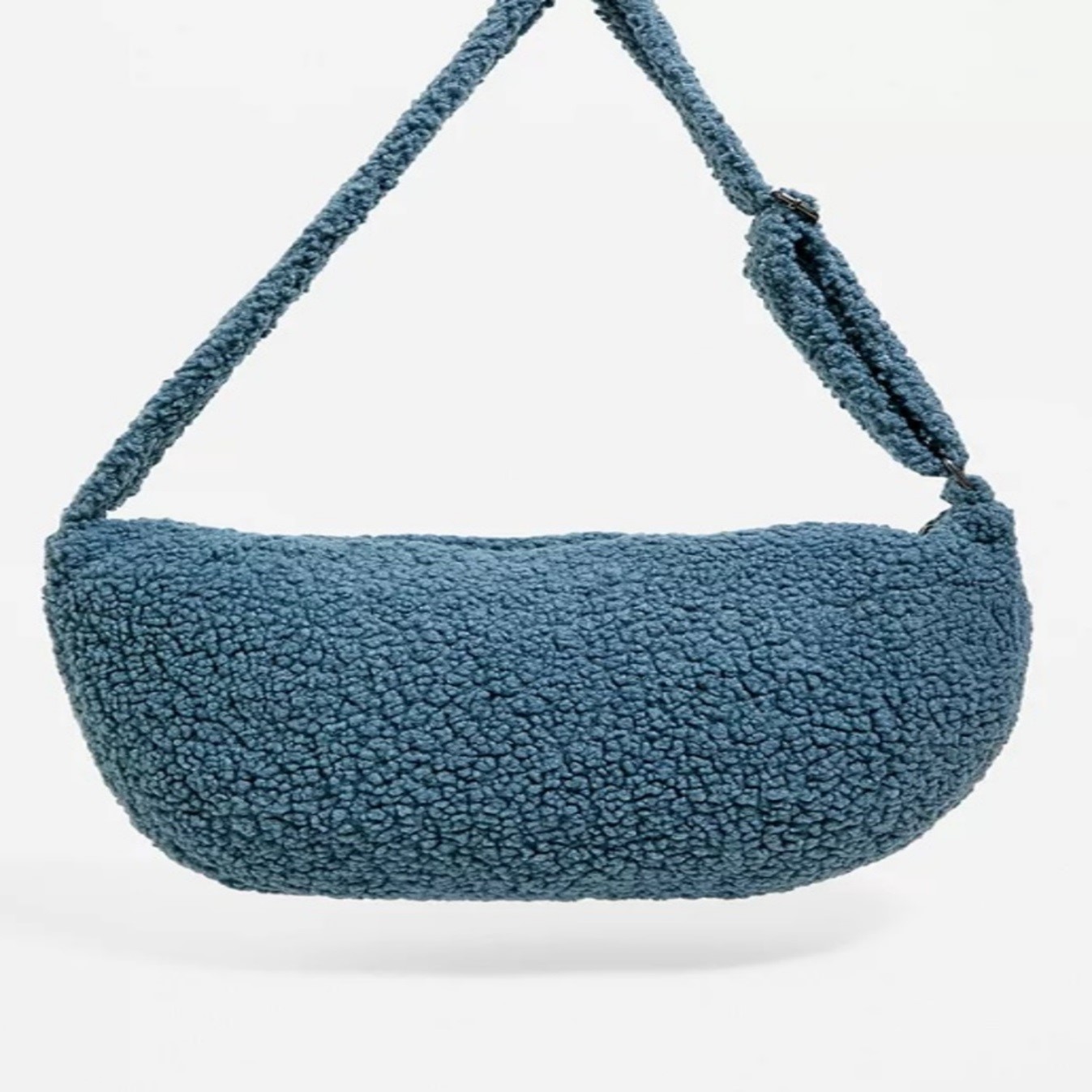 The best thing about this bag is its fluffy shearling texture. It gives you a unique touch of comfort to carry on. Besides, it allows it to be an accessory hand washable. Its current price is $45.00. Although, with Klarna you can pay it in three interest-free installments of $15.00.
BDG Digital Print Tote Bag
We continue with a different model from the previous ones. It's a cloth bag, with digital printing in dark colors. It forms a pattern that gives you a unique design. It is a one-size-fits-all feminine accessory, which combines perfectly with different styles. You can use it in casual and formal settings. It is quite roomy and has a front pocket.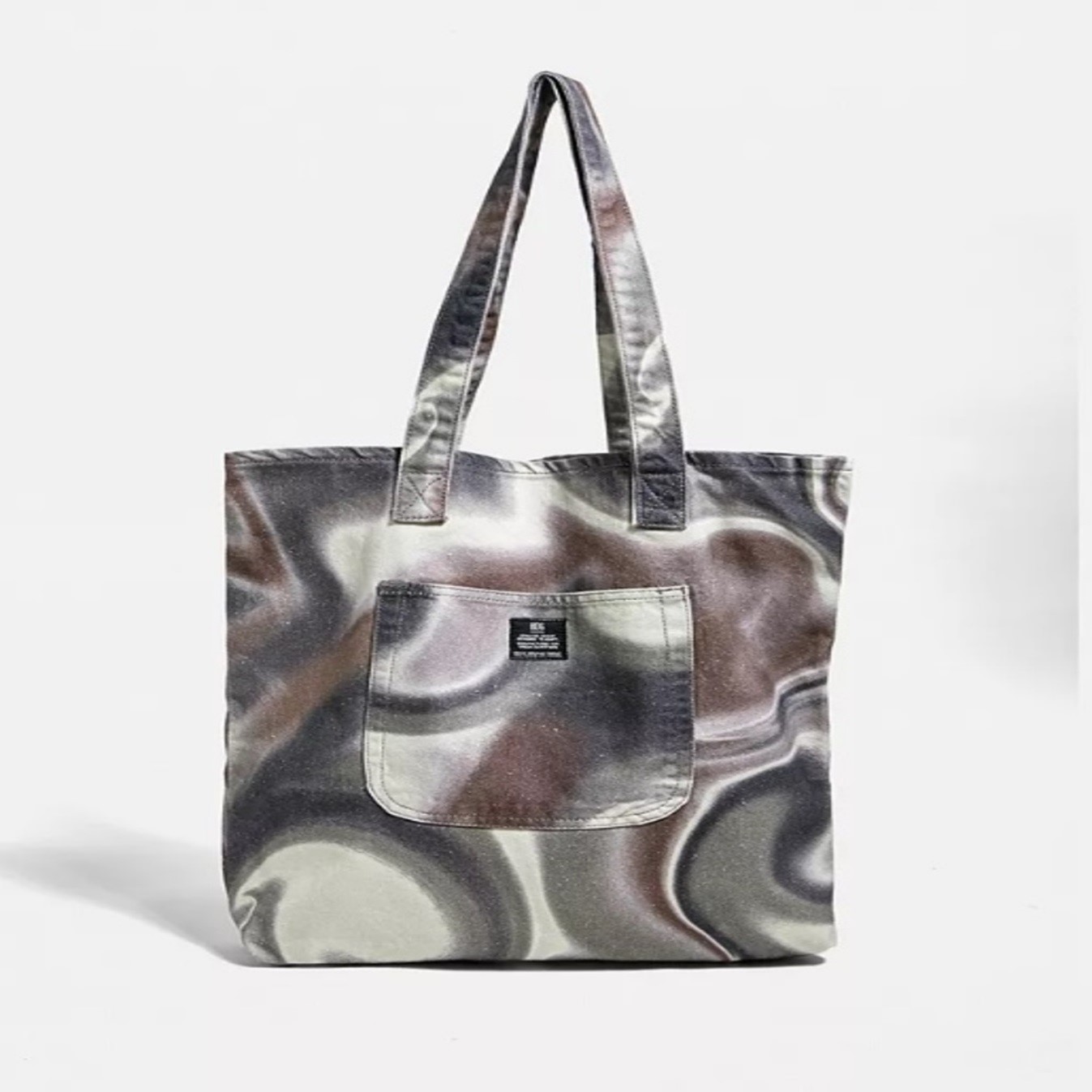 Made of cotton, you can clean it in a washing machine. Urban Outfitters offers this bag to everyone for a price of $35.00. As for the woman accessories mentioned before, you can pay for them in installments.
Urban Outfitters Nordic Knit Tote Bag
To finish, we have to talk about the large Nordic-style bag from Urban Outfitters. It is one of the most requested models, due to its unique design. Besides, it serves multiple occasions, and you can combine it easily with different styles.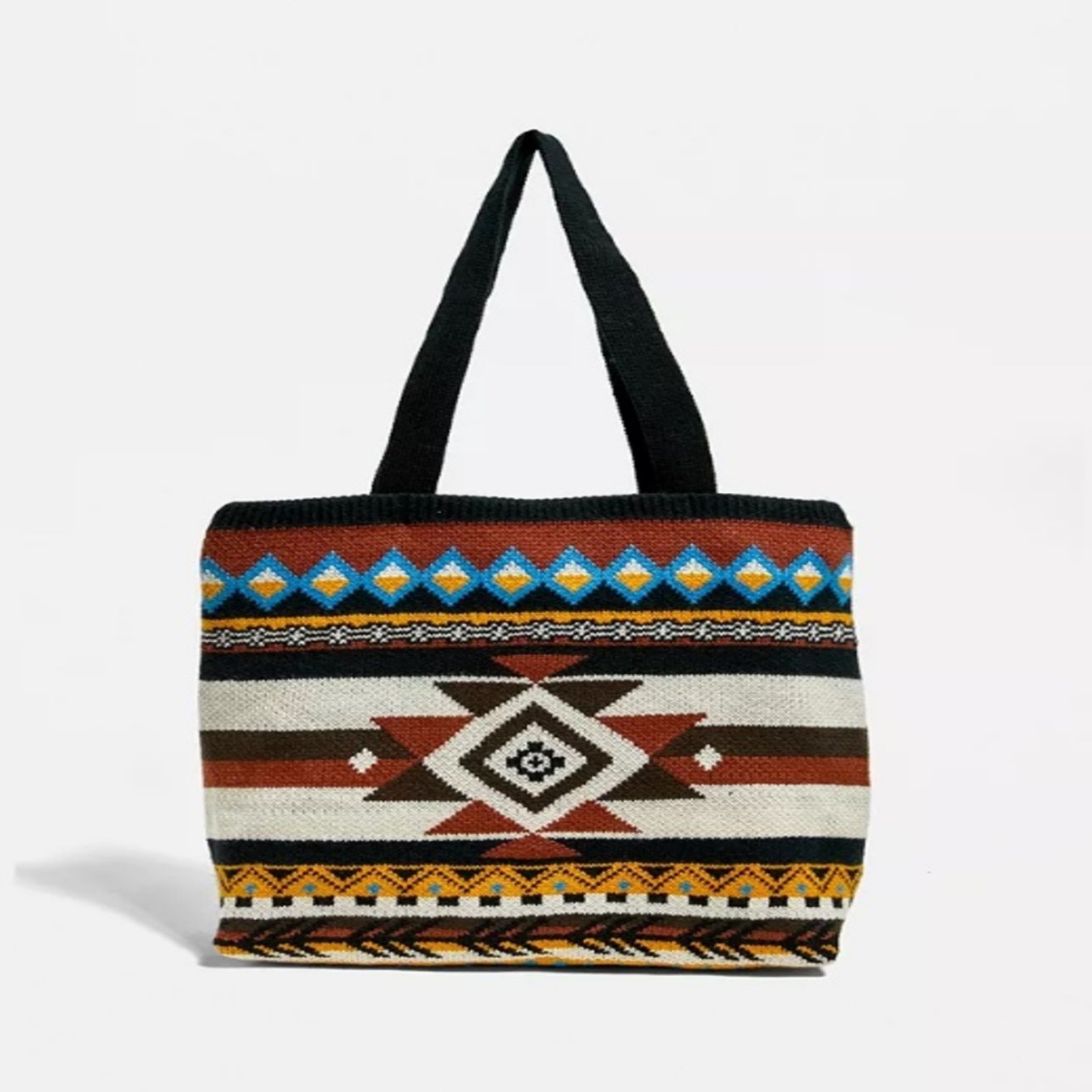 It is a large bag made of polyester, with a magnetic closure to offer greater security. The current price of this women's accessory is $49.00. With a Klarna account, you can pay in three installments of $16.33.