Summer is synonymous with heat, but also with good weather, open spaces with the right conditions to enjoy with the family, for children and adults to have fun, go to the beach or stay at home enjoying inflatable pools, which become the best toy of the season.
There are so many options available on the market! With shapes, sizes and colors to choose from; moreover, online platforms abound where you can buy them quickly and effortlessly: Amazon, Funboy and more stand out for their cost-effective and sturdy models.
Intex Swimming Pool – Easy Set
This is an Intex brand pool, which is round in shape and easily inflated with a filter pump. It is made of vinyl with liner for strength and weather and shock resistance.
Its maximum capacity is 639 gallons of water and measures 96.06 x 96.06 x 29.9 inches. It is especially recommended for children.
It comes in blue color and has excellent reviews on Amazon platform. It is priced at 46.79$.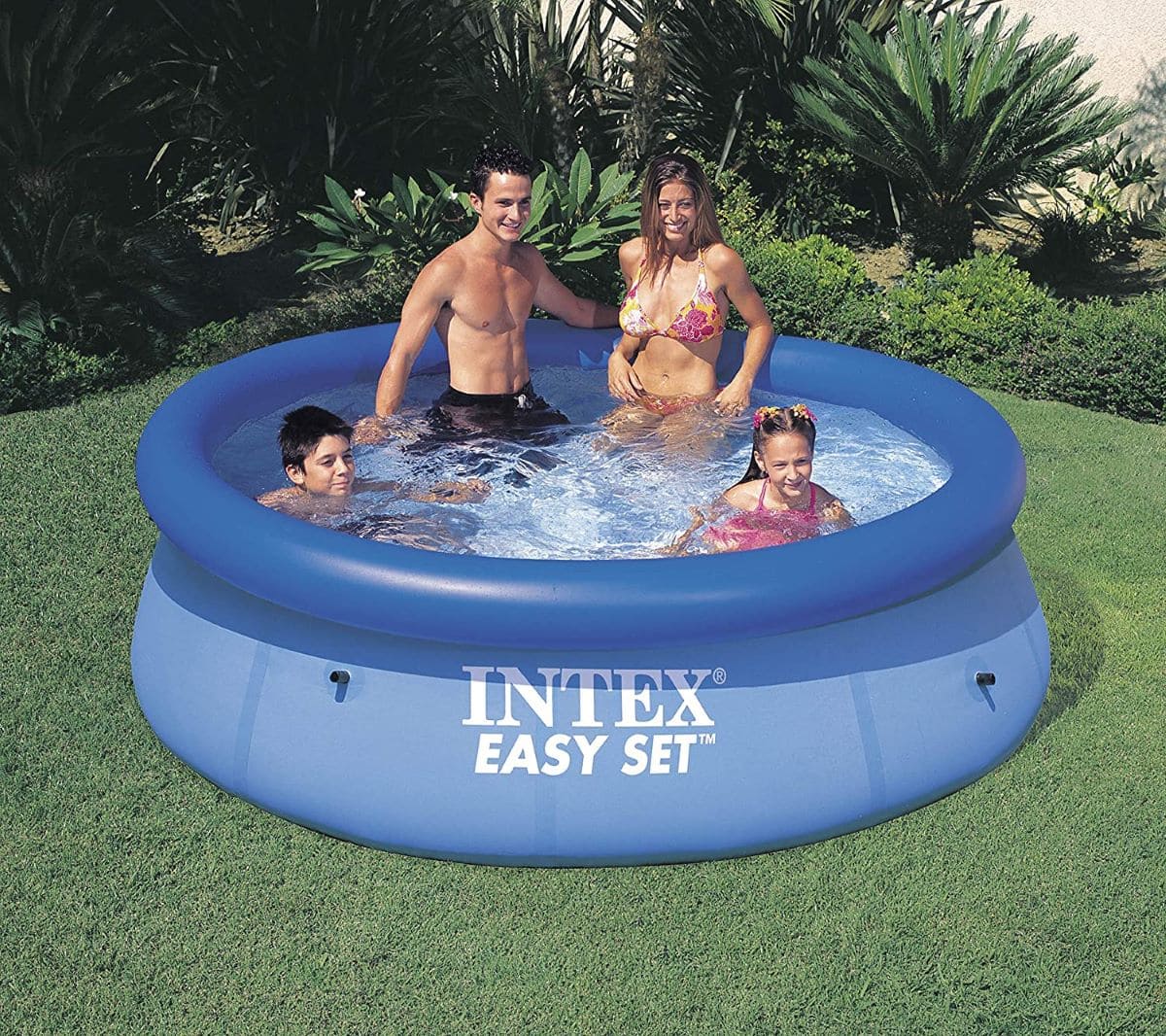 FunBoy Tie-Dye Kiddie Pool
This is an original FunBoy brand pool, with a characteristic Tie-Dye style print in pink and pastel tones for the outside, and in different shades of blue for the inside. It has 2 valves to inflate the 2 rings that integrate it, it is round, inflatable and comes with a diameter of 66" and an approximate height of 18".
It is the ideal summer accessory and can be easily inflated and deflated, because it comes with a special drain for quick emptying. It is compact and lightweight, perfect for travel.
On FunBoy's official sales platform it is priced at 47.00$ reduced from 59.00$.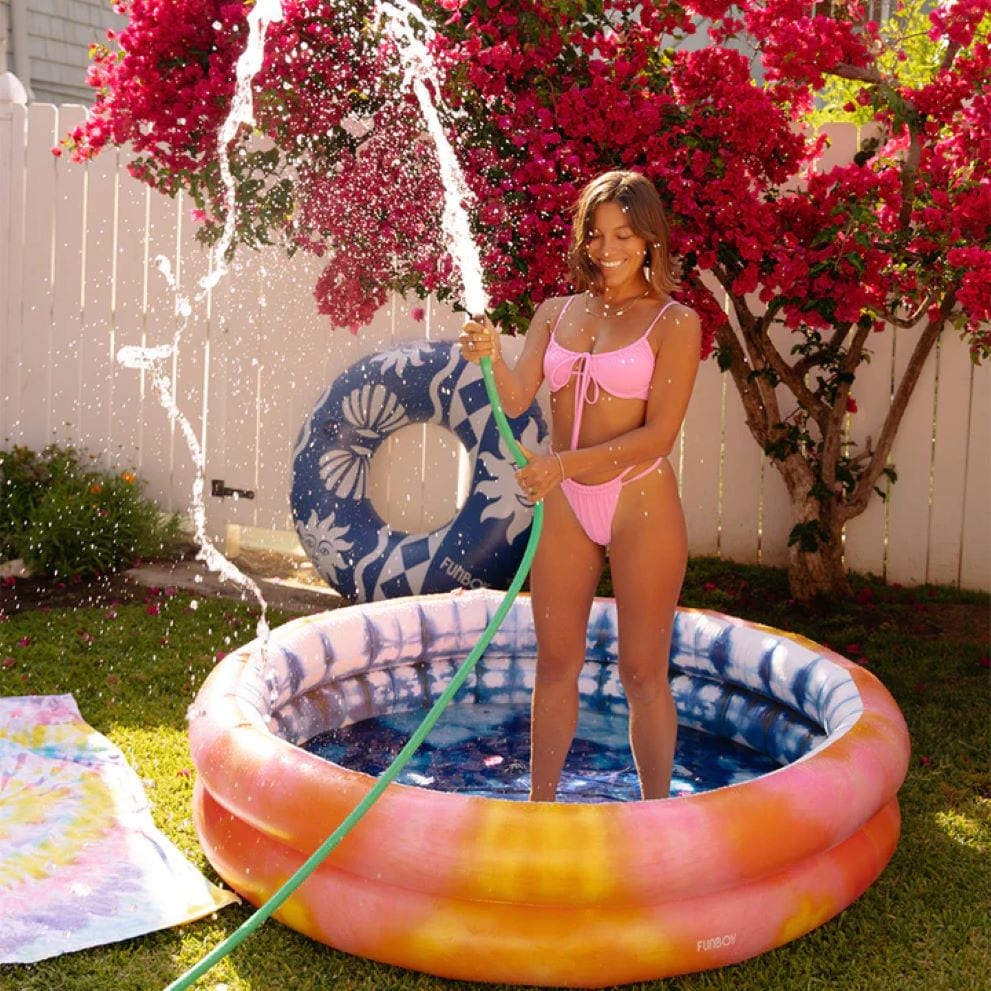 Culture Addict Inflatable Pool
This pool is equally round and inflatable, but full of color and kente prints, representative of African culture. It can hold up to 3 adults and measures 66" in diameter and 18" in height.
There are 2 hoop-shaped valves, arranged one on top of the other, which provide stability and a nice design. It belongs to the range of original products of the Alma Ocean brand.
It has a special discount in the online store of that brand, from 77.99$ has been reduced to 59.99$.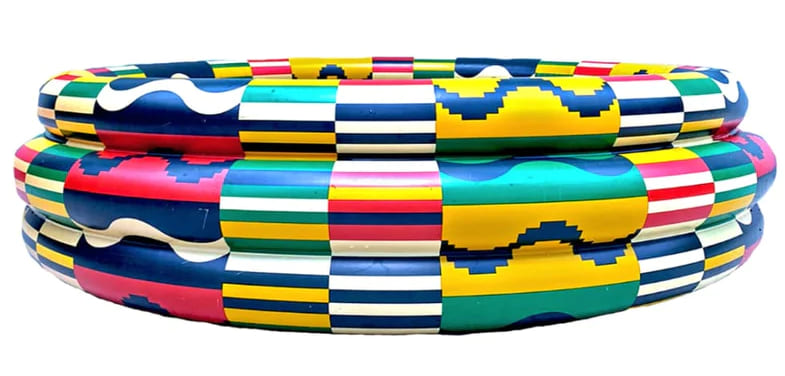 Summer Waves Swimming Pool
This inflatable pool model features an ergonomic, square shape, measuring 105 x 105 x 26 inches with backrest arranged in the corners for 4-person comfort.
It is made of durable plastic, easy to assemble and disassemble. As an added detail, cup holders are built into the sides.
It costs 73.91$ on Amazon.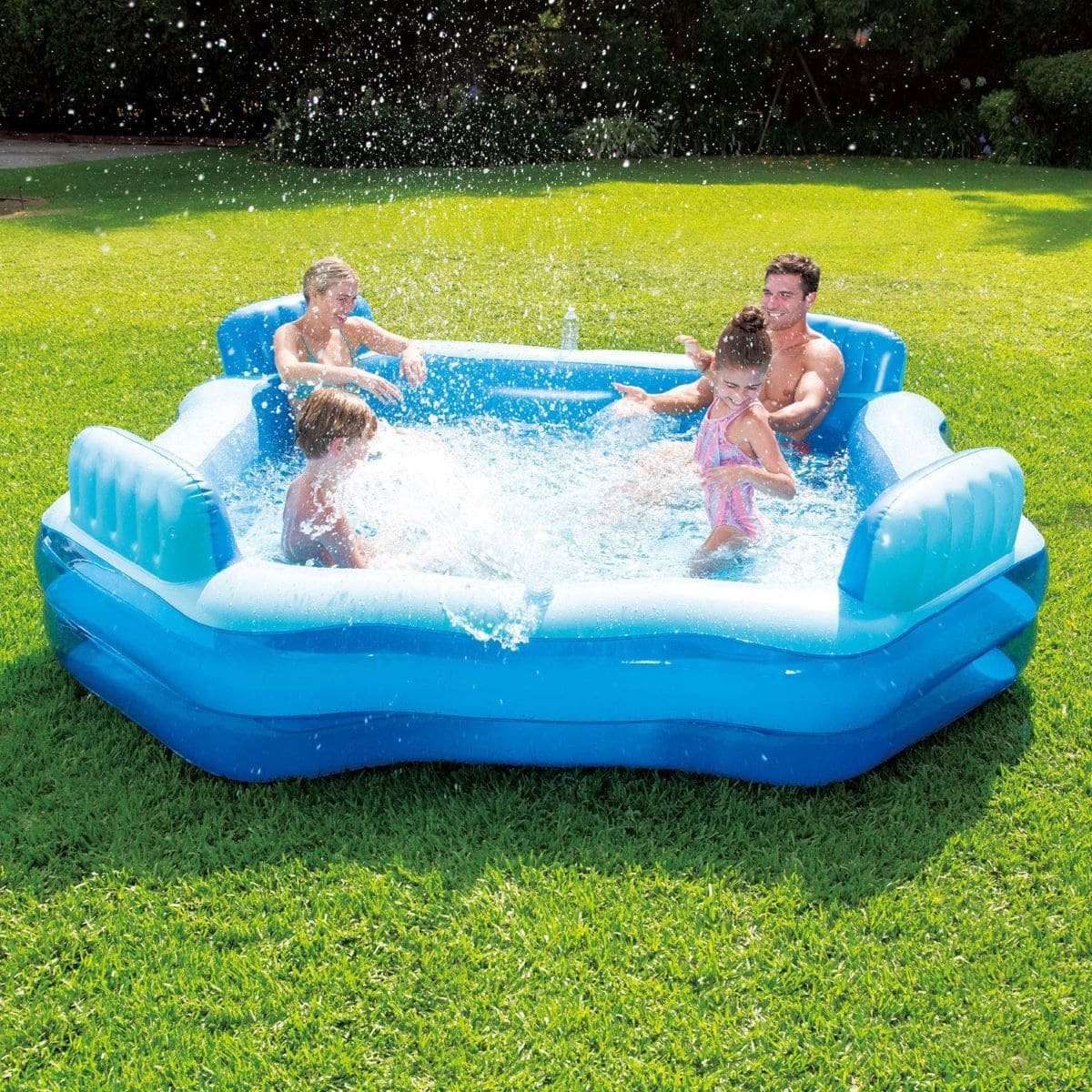 Googo Inflatable Pool
And if you have good outdoor space, this spacious inflatable pool will ensure that the whole family will enjoy it.  Measuring 118 x 72 x 20 inches, it is suitable for adults and children ages 3 and up.
It can hold up to 312 gallons of water, is blue in color, square in shape and costs 65.99$ thanks to an 18% discount.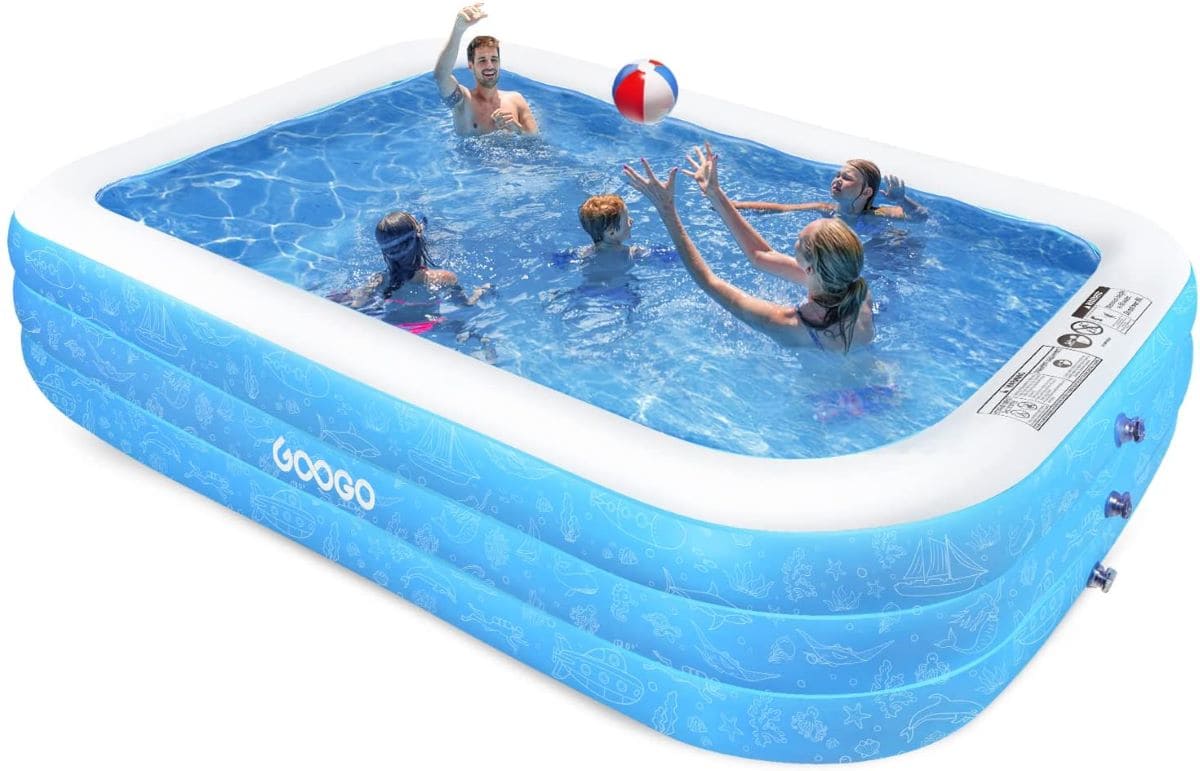 You'll have a great time this summer! Thanks to inflatable pools you will create beautiful memories with your kids, have fun and get back all that time spent at work. Enjoy your vacation and take home one of these models.