The Nike leggings adapt to your body and the needs you have during the day. If you want to exercise outdoors or in a gym, these are excellent to dress and shape your body, to reach the desired results in terms of build, waist and flat stomach. This is because these leggings also help you with fat burning and body shaping.
In the United States and in the world, the Nike store within Amazon is one of the best known and most popular for its sportswear. In them we can find complete lines, to be able to take exercise to another level and at the same time look good. That's why here at Look At The Square (LATSQ), we show you the best options of leggings presented by the brand.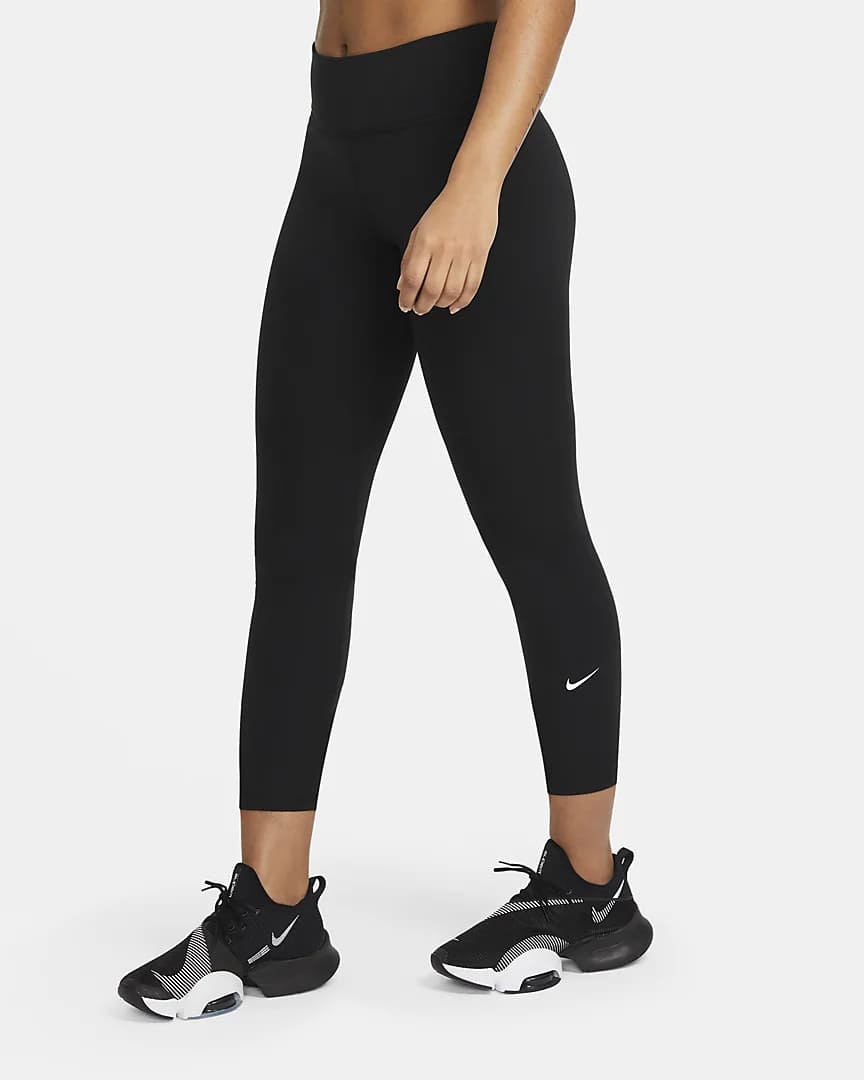 Nike leggings that fit your body and taste
One of Nike's main characteristics is that they are constantly updating their products according to the trends and desires of their customers. In that sense, they have several models of leggings that we now mention:
Nike One
The sports leggings of the Nike One line, are the softest, with absorbent polyester fiber design that the company offers. With them you will be able to look good and elegant in any occasion you want.
Its presentation is in black or white color, so you can combine it with any other garment you want. Also, this model has a medium high cut, to help you shape. The tummy area and you can show off a flat abdomen. Also, this model includes hidden pockets in which you can store large items such as your cell phone or other things.
Nike One Icon Clash
On the other hand, this line of lightweight leggings, have a soft and silky fabric that fits perfectly to the body of the person who wears it. With it, you can perform a demanding exercise routine and you will feel fresh at all times, as it has an antiperspirant fabric, which adsorbs sweat and odors.
Its design has more eye-catching colors than the previous one, so that you will attract everyone's attention as soon as you enter the gym. Its cut is medium high, reaching below the navel.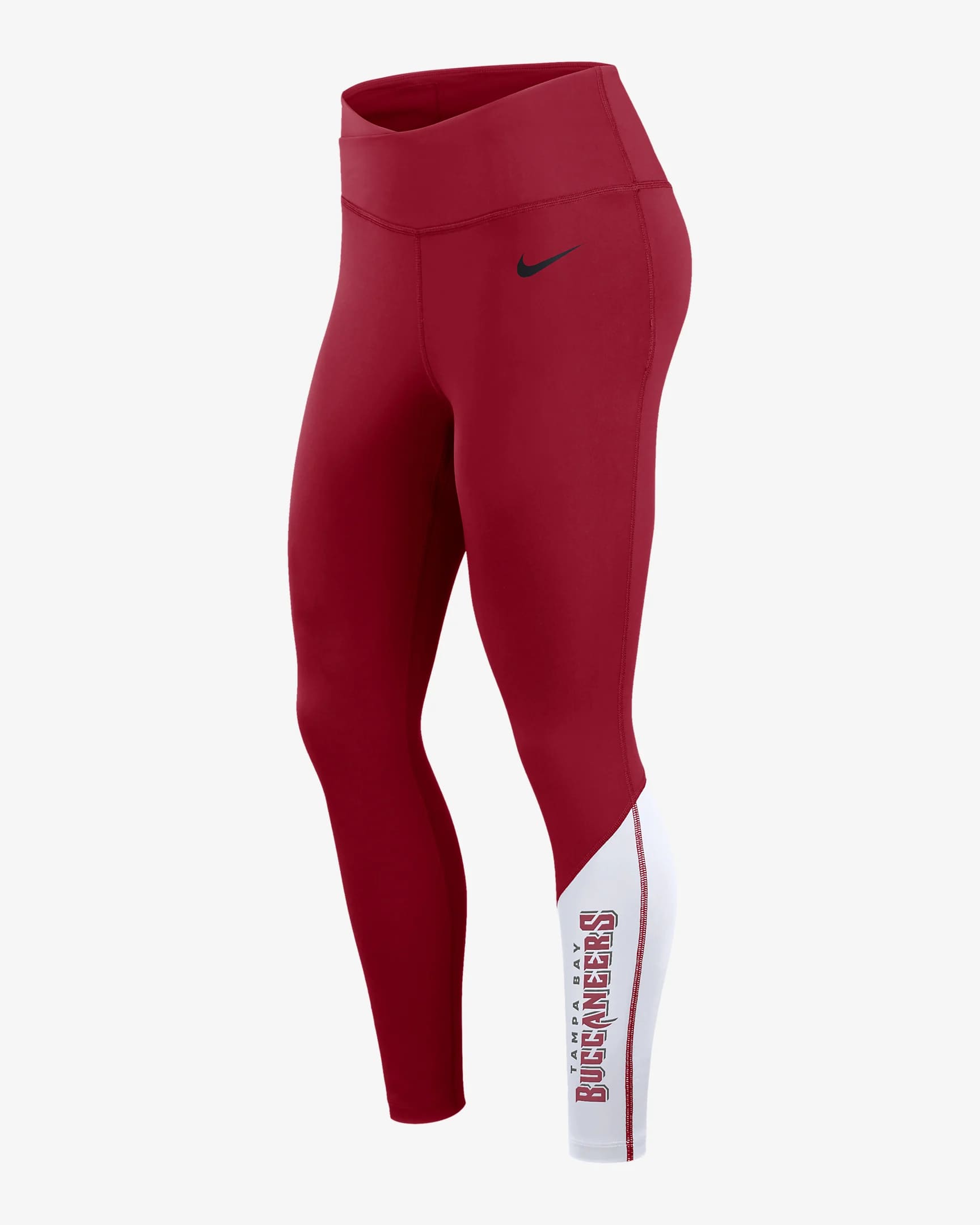 Nike Sportswear Essential
On their side, these are high-waisted leggings, belonging to the Nike Sportswear line. These differ from all the others, for having on one side the phrase "Just Do It". Printed in large and for being of soft cotton texture that fits to the body.
This presentation, is found in colors like purple and white, so they are ideal on those days when you feel flirty and want to draw attention.
Nike Dri-FIT NFL Chicago Bears
The Nike Dri-Fit leggings are ideal for sports and demanding exercises. Its absorbent fabric eliminates sweat and allows you to stay cool and comfortable during long days of exercise.
Its design stands out for having a legging boot decorated with the Bears logo. They are also available in navy blue and white.
Nike Dri-FIT NFL Tampa Bay Buccaneers
Lastly, the Nike Dri-FIT leggings with Tampa Bay Buccaneers, have the same features and specifications as the previous one. Only they come in red and white colors, for those days when you're feeling more daring.
These are adjustable size, which can be adapted to any body, regardless of the shape and build of the same. Since it also molds and gives a slim and nice shape.
Nike leggings prices
Each of these workout leggings, have a different cost. Thus, the Nike One costs $52, the Nike One Icon Clash $70, the Nike Dri-FIT (NFL Chicago Bears) $65, the Nike Sportswear Essential $48 and the Nike Dri-FIT (NFL Tampa Bay Buccaneers) $65 net without shipping costs.