Eye makeup is an attribute that you have to develop, and to do so you can invest in the shadow palettes that are available at Ulta Beauty´s and other stores like Sephora. These palettes are perfect if you're learning eye makeup, as they're compact, easy-to-carry accessories for women.
Remember that if you make up your eyes, you are giving prominence to your look, and at Look At The Square (LATSQ) we want to encourage that creative side that every woman has to exploit, through makeup.
Ulta Beauty ULTAmate Color Edition
The ULTAmate Color Edition Palette is an eye makeup palette, ideal for both beginners and advanced makeup artists. Despite the fact that it has many colors, this allows you to create endless makeup for parties, events, graduations, weddings and more.
This palette is a 3 in 1, basically you have available eye shadows, brow powder and blushes. As for the colors, you have all the main ones in a variety of shades. Likewise, shadows with glitter, to shine with the sparkles of the night.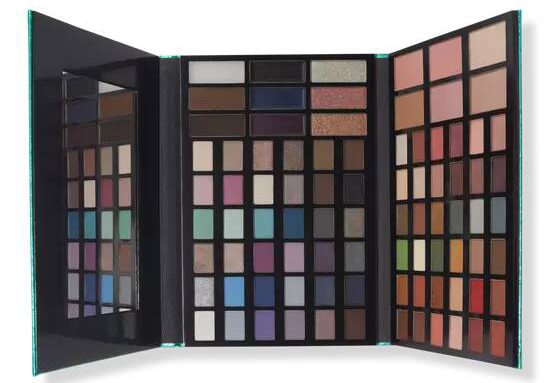 In total, you have 72 eyeshadows, including a mirror so you can see your progress. Another positive point is that it is a palette for travel, thanks to its dimensions it fits in your carry-on suitcase. For its part, the price is $29.99, although it has a discount that leaves the palette at only $14.99.
Day & Light Eye Shadow Palette
Bobbi Brown is responsible for the Day & Light Eye Shadow Palette. It consists of a palette of 8 tones so that you can give color and shine to your eyelids. The colors wander through the metallic, but soft tones, as well as the matte finishes. In this sense, the predominant color is pink.
The blend formula is great, you can easily slide your finger or makeup brush on it. Also, the tones are well pigmented, with which only a little product will be enough for you to make an incredible makeup. Additionally, the packaging is small, what's more, it serves so that you can give it to a friend.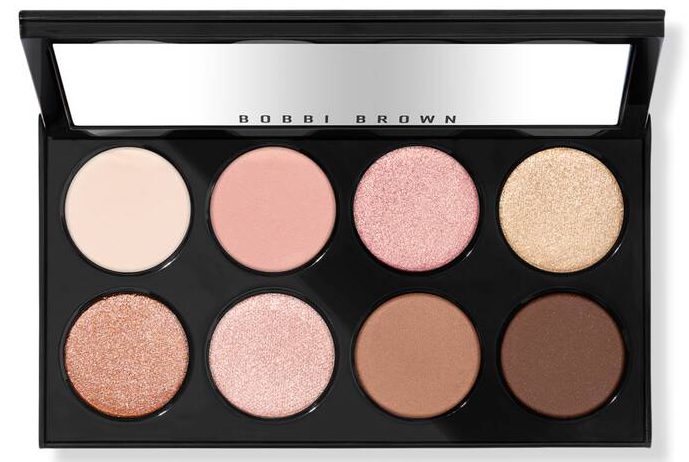 What can be unfavorable for some is the cost, since it is priced at $119.00. However, the palette is on special offer, and you will only have to pay $39.00. In addition, you have payment facilities if you have clearpay, because you can pay in 4 installments of $9.75.
Ulta Beauty Disney x Ulta Beauty Collection: EPCOT Vault
Disney never ceases to amaze us, and this time with the Disney x Ulta Beauty Collection: EPCOT Vault. Experiment with the 12 colors in pastel tones and in matte and shimmer finishes in this magical palette. At the same time, you have lip gloss that will leave your lips shiny.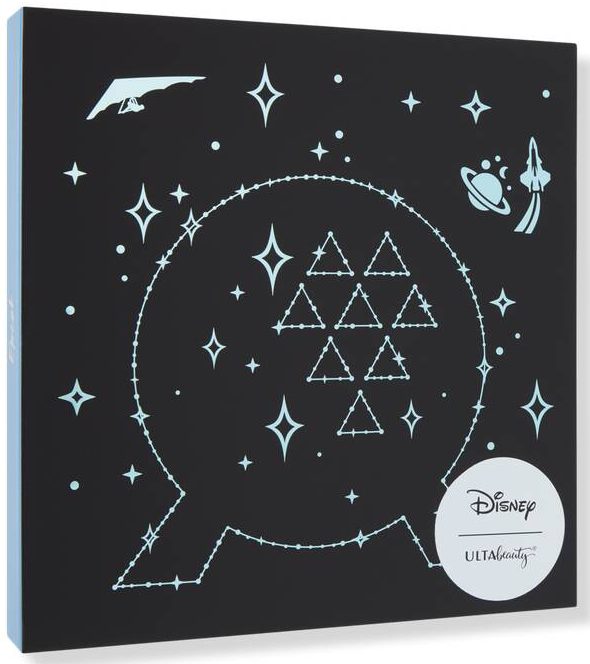 Interestingly, each shade has a special name, such as stardust or flying. It should be noted that it is a limited edition palette, so you have to take advantage of it while it is still in stock. On the other hand, the packaging is a beautiful black box with an astral design.
In addition to the above, the palette is already blue and you have a mirror on one of the faces. The price of this product is $28.00, although it is not on sale, if you can earn points on the Ulta Beauty page, which can be used for another cosmetic.