During your training days outdoors or at the gym, you need a shoe that can give you cushioning power so you don't tire your feet, and at the same time, you can take your workouts to the next level. In that sense, the Nike brand has two options of sneakers designed especially to meet your needs as an athlete and are distributed in the United States.
At Look At The Square (LATSQ), we have a group of experts in fitness living and exercises to burn fat and gain muscle. Therefore, they have put together a list of features and benefits we can get with the athletic footwear on offer within Nike.
Nike Air Winflo 9 Shield
Nike was thinking about those moments when rain, mud, or mud dirty your way to the gym; they have designed an ideal shoe to pass over them while your feet stay dry and comfortable. We are referring to the Air Winflo 9 Shield, an exclusive design from the brand, characterized by a full-length lining that hugs your entire foot from heel to toe.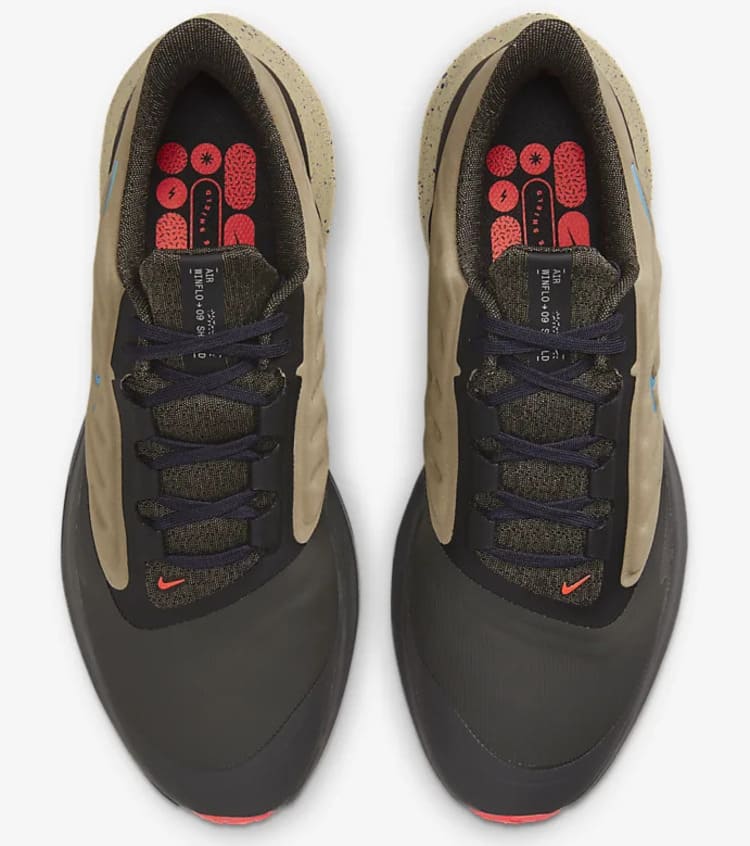 This identical shoe comes in 3 different colorways which are:
Ash/Khaki/Black/Blue: The same is available in sizes 7, 7.5, 8, 8.5, 8.5, 9.5, 10, 10.5, 11, 11.5, 12, 12.5, and 13.

Black/Gray/Volt/White: This is available in sizes 6, 7, 7.5, 7.5, 8, 8.5, 9, 9.5, 10, 10.5, 11, 11.5, 12, 12.5, and 13.

Black/Noir/Grey/Black: Unlike the previous ones, this one is available in all sizes except size 6.5.
Air Winflo 9 Shield Features
These boots for going out for sports in men's design have the following features:
They have a knit upper that helps keep your feet warm.

They have a reinforced tongue that helps keep feet dry.

Its soft and elastic foam sole provides cushioning to make walking easier.

It is an imported product brought directly from Vietnam.

Its cost is 

$145

, not counting the shipping cost, since that must be squared depending on the amount indicated by the store.
Nike React Pegasus Trail 4 GORE-TEX
The Nike React Pegasus Trail 4 GORE-TEX is also a shoe designed especially to go through the most complicated weather. With them, you can feel protected when crossing puddles of water or mud without getting your feet wet or dirty. The same only comes in one colorway, Velvet Brown/Black/Golden Moss/Medium Blue, and is available in all but size 10.
React Pegasus Trail 4 GORE-TEX Features
These boots for sport and rain, have the following features that we now mention to you:
The front has a 

Gore-Tex

 layer that helps you keep water away from your feet. Its invisible design generates a perfect fit, making you feel comfortable and protected.

By not having so much rubber along the sole, the sole generate more traction to walk entire trails.

On the other hand, it has a rubber wrap in the front that lasts for years.

This is an imported product brought directly from China.

Its price is 

$210

, which does not include shipping.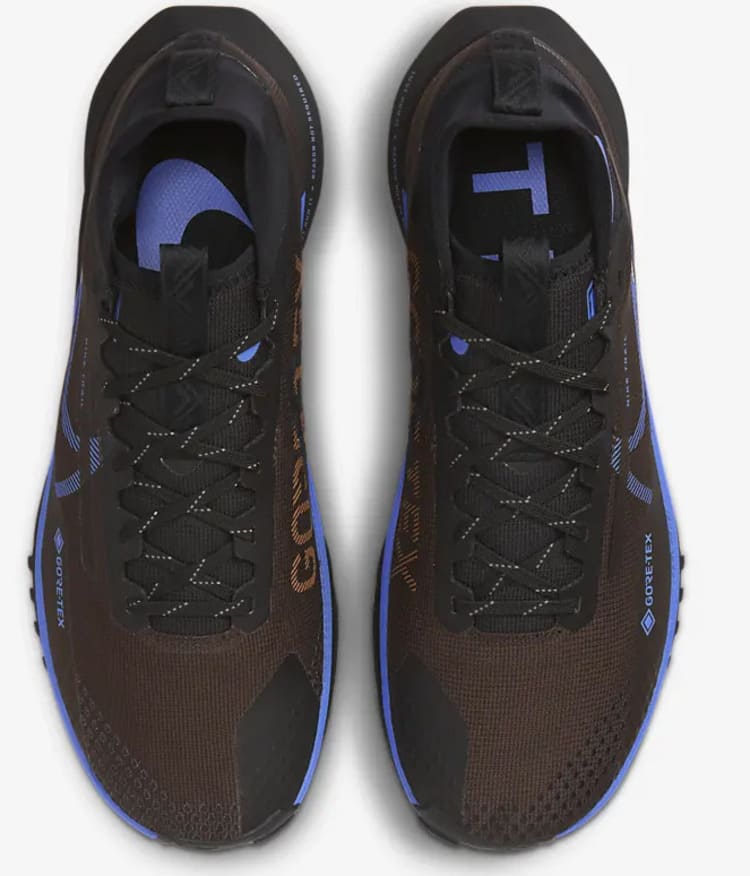 The benefits of purchasing Nike footwear
Understand that these shoes, kee your feet dry and comfortable even in rainy weather and have other benefits, such as:
They deliver style and elegance wherever you go.
They can be easily combined with any sports or casual outfit.
You don't necessarily have to use them for exercise, as they are practical footwear that adapts to any environment.
The store includes special offers in some seasons for registered users and you can opt for them.