If there is something more fun than going out to buy Christmas accessories every year with the family, it is coming to a place where you can get affordable prices that fit your pocket. In the United States, you can go to any of the Dollar Tree stores to meet your goal. There are endless sets, accessories, lights, and decorations for crazy prices that will make you and your family have a colorful Christmas.
For this reason, this time at Look At The Square (LATSQ) we know that your home cannot be without a city of snow that decorates any corner. Or maybe you can place it under the tree, so you can finish the collection with the rest of the Christmas accessories you find at Dollar Tree.
Dollar Tree Cobblestone Corners 2022 Christmas Village Collection
The Dollar Tree Decor Department is pleased to introduce you to the Cobblestone Corners 2022 Christmas Village Collection. It is a full-scale villa that you can use to decorate the interior as well as the exterior of your house.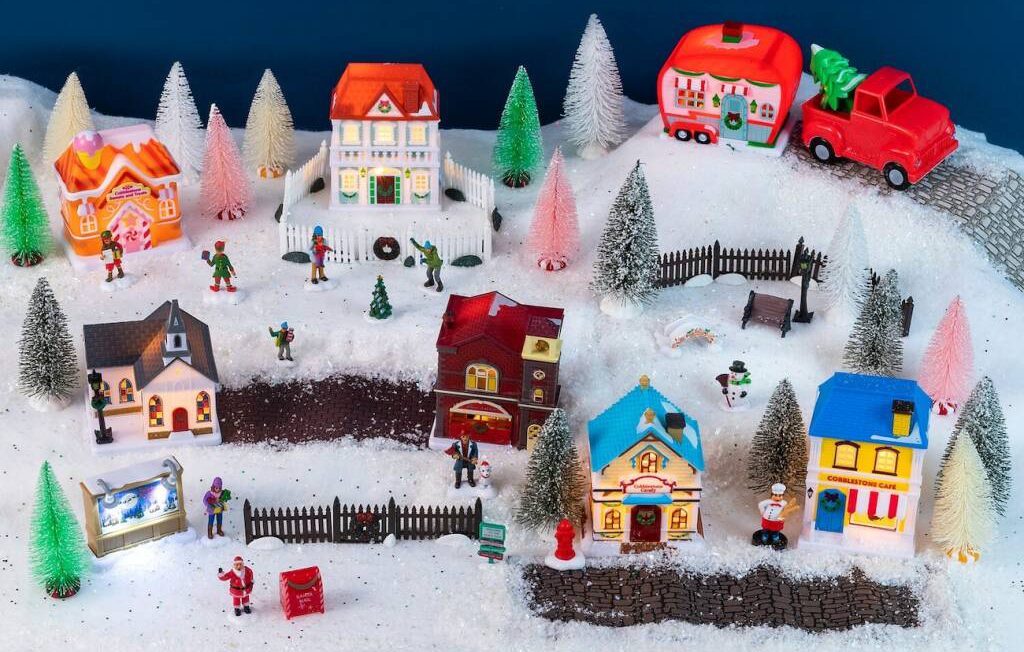 In addition, it is not just any villa, since with each piece you can put together a picturesque town from bygone eras. Also, you have everything you need to recreate the small village, from trees, houses, dolls, that is, every element that makes life in a town.
Added to this, the scene of the town is during Christmas, therefore, the objects are sprinkled with a kind of snow, it will be a winter town. On the other hand, if you don't want to place it as decoration, you may very well collect it for a display.
Plastic set
One of the characteristics of this Christmas set is that all the pieces are made of plastic, what does vary are the dimensions of the objects. First of all, there are a total of 26 pieces, some of them are up to 5" in size. In addition to this, the buildings have details made by hand.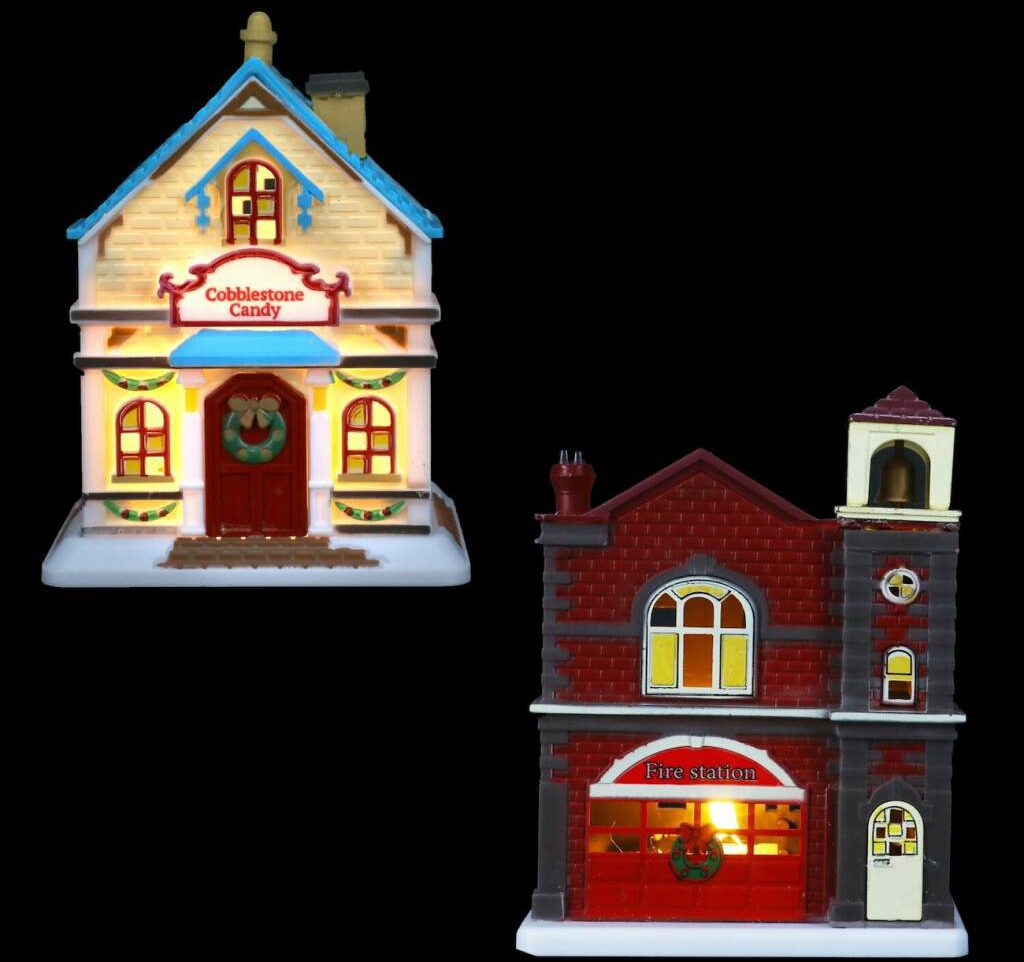 On the other hand, some pieces have built-in LED lights, so you don't need Christmas lights to light up the town. The material in which they are made is polyserine, and plastic to a lesser extent.
Set accessories
What's in a town? House, people, buildings, trees, animals and more. Each of these items is covered in the winter village set. Besides, the collection has 3 large accessories, which include LED lights. It is worth mentioning that the collection is complemented by a train and its track. Of course, each of the additional accessories are not included in the set, and you need to buy them separately.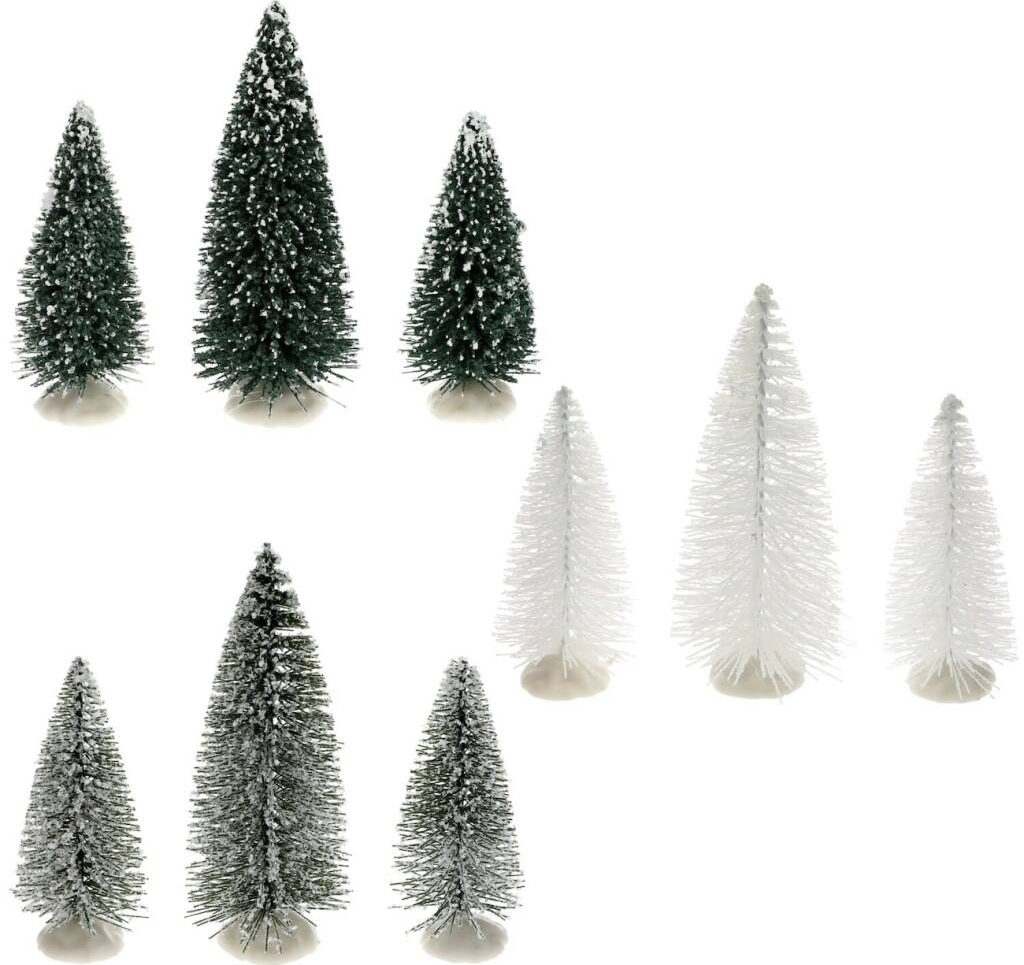 3 tips for putting together a Christmas village
Do you want to place a Christmas village, but you don't know where to place it? If the answer is affirmative, here are three rabbits that will work for you to install a Christmas village.
Place the villa under the tree:  It is a place, practical and comfortable. In addition, it combines very well with the decoration, and you will not take up extra space. The advice is that the foot of the tree is a light color, like white. This will highlight everything you place on the mat.
Snow in the village: This is very easy to do, you just have to grab anime and detach it. You will create artificial "snow". Afterwards, sprinkle a little on the houses and trees of the village.
Extra elements: If you want to give your decoration a plus, installing a river, using a fountain, is the magical touch that completes the entire Christmas scene. For this, there are collections that include it or you can do it by hand with what you have at home.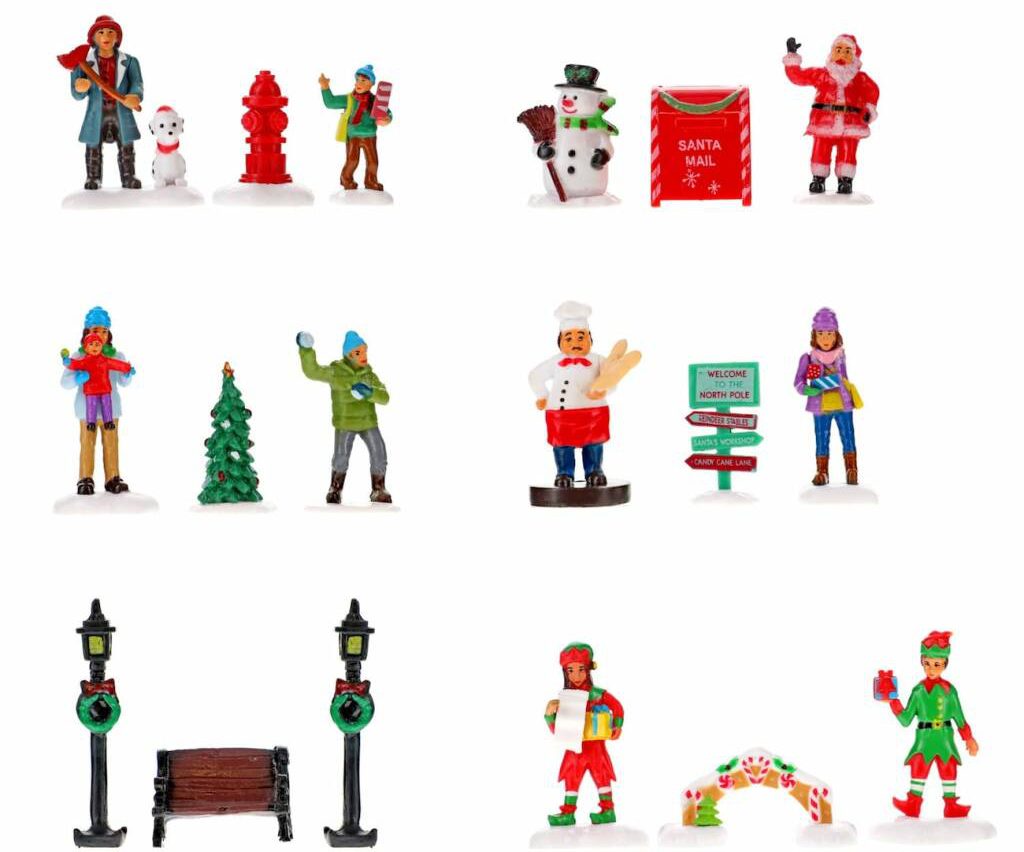 Dollar Tree Christmas Village Collection Price
Do not think that decorating the house at Christmas deserves an exaggerated budget. In this sense, for only $32.50, the 26 pieces are yours. Additionally, if you already have a villa, and what you need is a particular accessory, you can buy them separately. What's more, the cost of the piece alone has a value of $1.25. Another piece of news is that the store covers the shipping costs, and the package will reach you in approximately 4 to 7 days.