It would be just as ideal to have a collection of shoes and boots from Zara, as a pair of their new sweaters and coats ideal for a cold time like the one to come. And most of all, when you know that we at Look At The Square (LATSQ) always show you the best options and that they are also on sale.
That means you have a wardrobe full of color, and unique and elegant designs that you can combine in endless outfits completely suitable for Christmas. And if you want to experiment a little, the best thing is that they are very versatile to combine with sportswear like Nike or Adidas, so do not skimp on anything.
Zara Shiny Quilted Vest
We start with a long vest with a high neck, which has a composition that allows it to repel water. The Shiny Quilted Vest model from Zara is perfect to keep your body warm during the cold months. It is an elegant black color and has a removable hood, which can also be adjusted using the buttons and the integrated lanyard.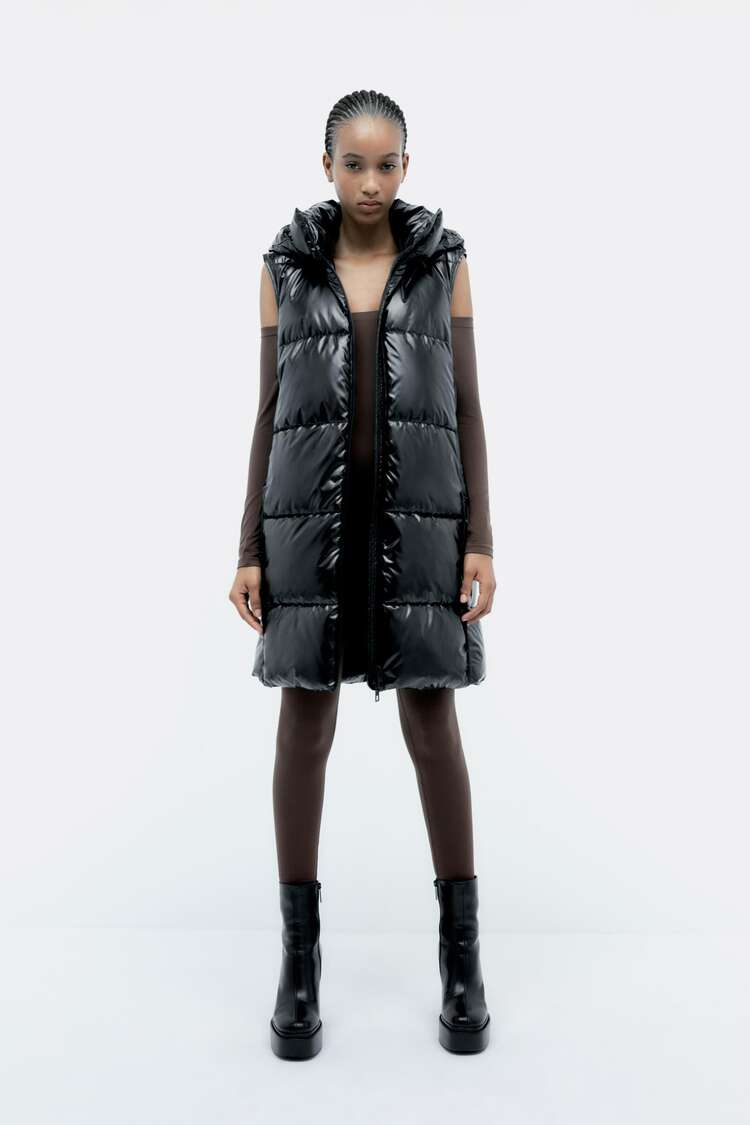 Shiny Quilted Vest from Zara has side pockets hidden inside the seam, so you can store your personal items safely. In addition, it has a front closure with heat-sealed zipper to protect you from the cold. This is a product made with polyurethane and polyester, with availability in multiple sizes.
At present, this is a product available with a 40% discount. It has an original price of $89.90, but now you can buy it for only $49.99.
Quilted Jacket
We continue now with the Quilted Jacket model from Zara's winter catalog. This is a jacket for women with a modern design, available in beige or black. Its composition is a high neck complemented with a hood, to combat low temperatures in an efficient way. In addition, it is long-sleeved with elastic cuffs that fit.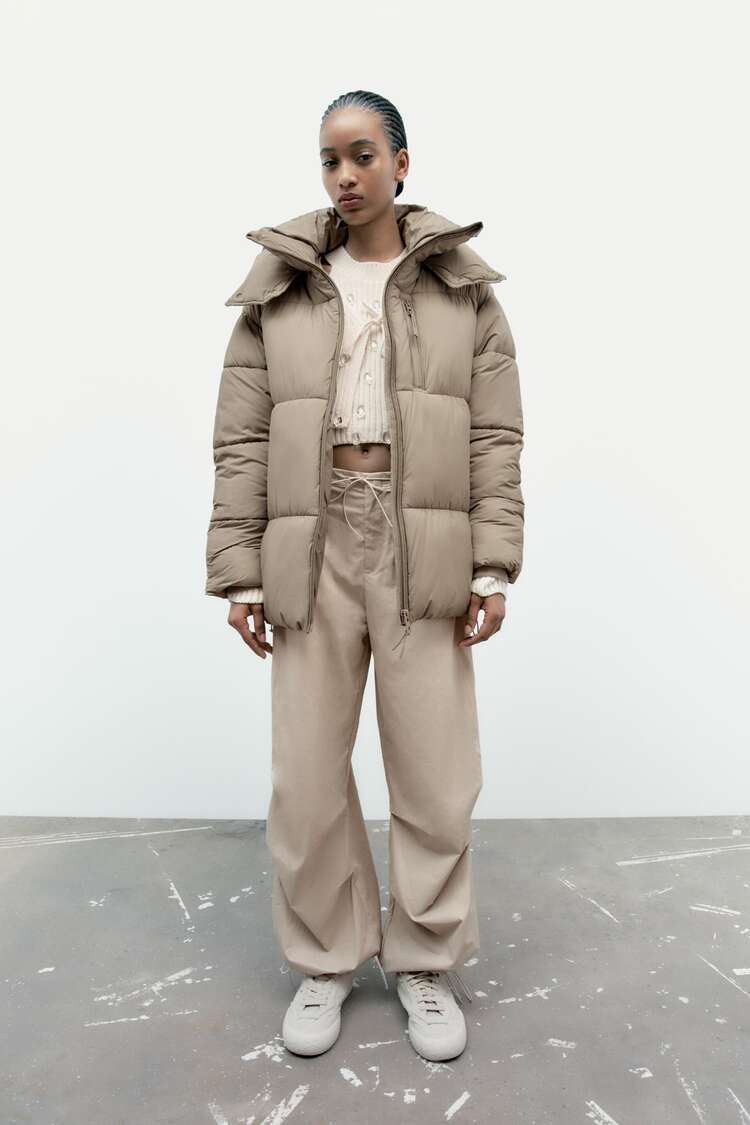 Quilted Jacket also has front pockets with heat-sealed zipper, where you can store your personal items. And like the previous model, it has a zippered front closure. To complement its splendid structure, it has hem with an adjustable elastic cord with buttons. There is availability in large and small sizes.
This product from Zara's winter catalog is also available at a 40% discount. It used to cost $119.00 and now it's worth $69.99.
Zara Faux Fur Hooded Jacket
If you are looking for a coat that protects you from the cold and also helps you look stylish, Zara has to offer you the Faux Fur Hooded Jacket model. It is a hooded jacket with a drawstring and long sleeves. It is available in white or black, with availability in small sizes. Its composition is recycled polyester, so as not to harm the environment.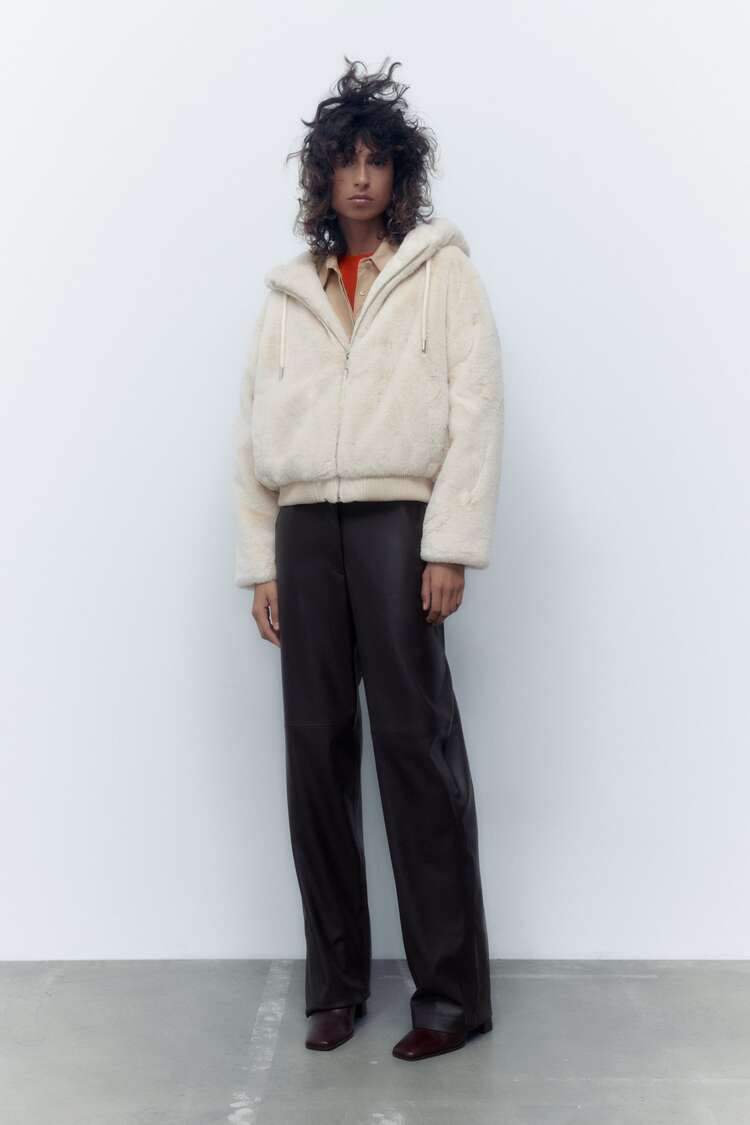 Faux Fur Hooded Jacket also has front pockets and gold zippered front closure. Therefore, it is a garment that will help you carry personal items and you can use it in different ways. In addition, it is quite easy to combine in both colors. Its cleaning is quite simple, because it only requires a cloth or brush for clothes.
Like the other coats on the list, this one is available at a discounted price. It used to cost $79.90, but now it's worth $45.99.
Water Repellent Puffer Vest
We finish with a vintage-style model that also offers excellent protection against the cold. This is the Water Repellent Puffer Vest model from Zara's winter collection. It is available in black or grey, with multiple sizes to choose from. It has a padded composition, with a high collar and hood with drawstring.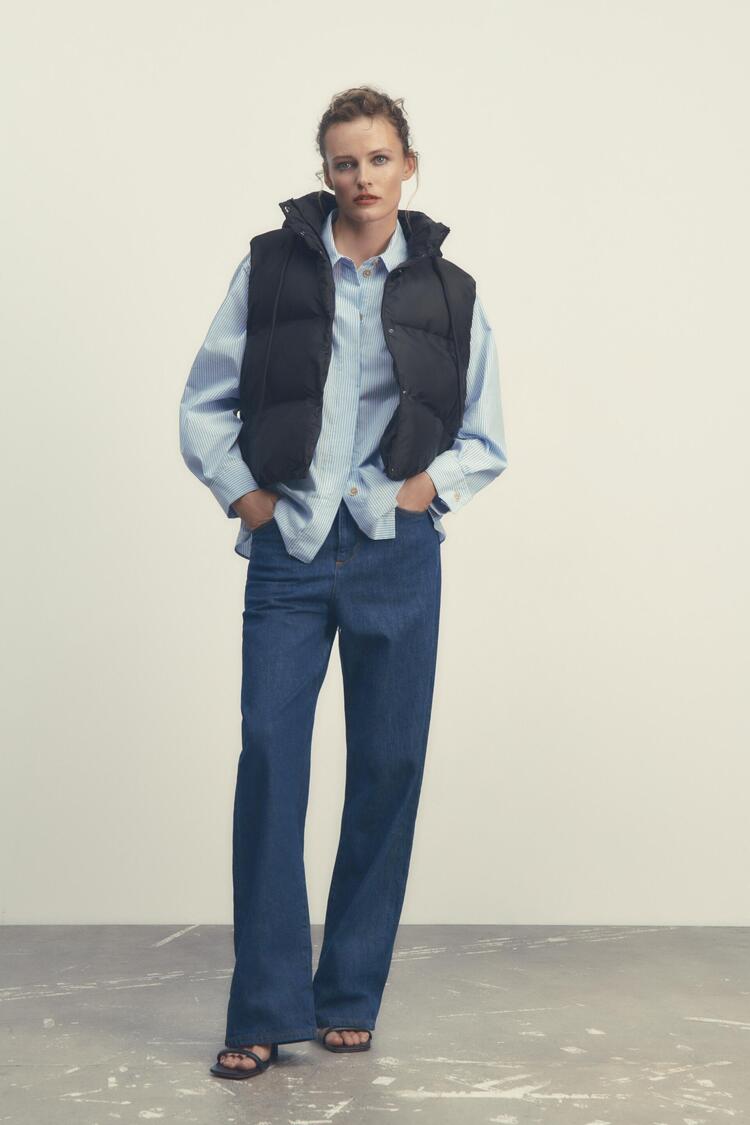 Water Repellent Puffer Vest is a garment with front pockets and front closure, made with polyester in all its sections. It's 35% off, so its $59.90 price tag now stands at $35.99.