Now, sports boots are accessories that serve for many more than training, since they also combine with other styles. A clear example of this is the Nike Air Force, one of Nike's most popular models. There are options for women's footwear in blue and eye colors, with an excellent vintage style.
At Look At The Square (LATSQ) we love classic designs, and that's why we've found this gem just for you. Who says you can't have a great sporty style in the fall? In addition, you prepare for the arrival of Christmas in the United States, preparing your perfect outfit.
Nike Air Force 1 High SE
It is one of the most popular Nike Air Force models in the catalog of the renowned brand of sports boots. They are available in a wide variety of sizes, so you can buy the ideal shoes for you. They are white with blue details, but you can also buy them with green and white textures.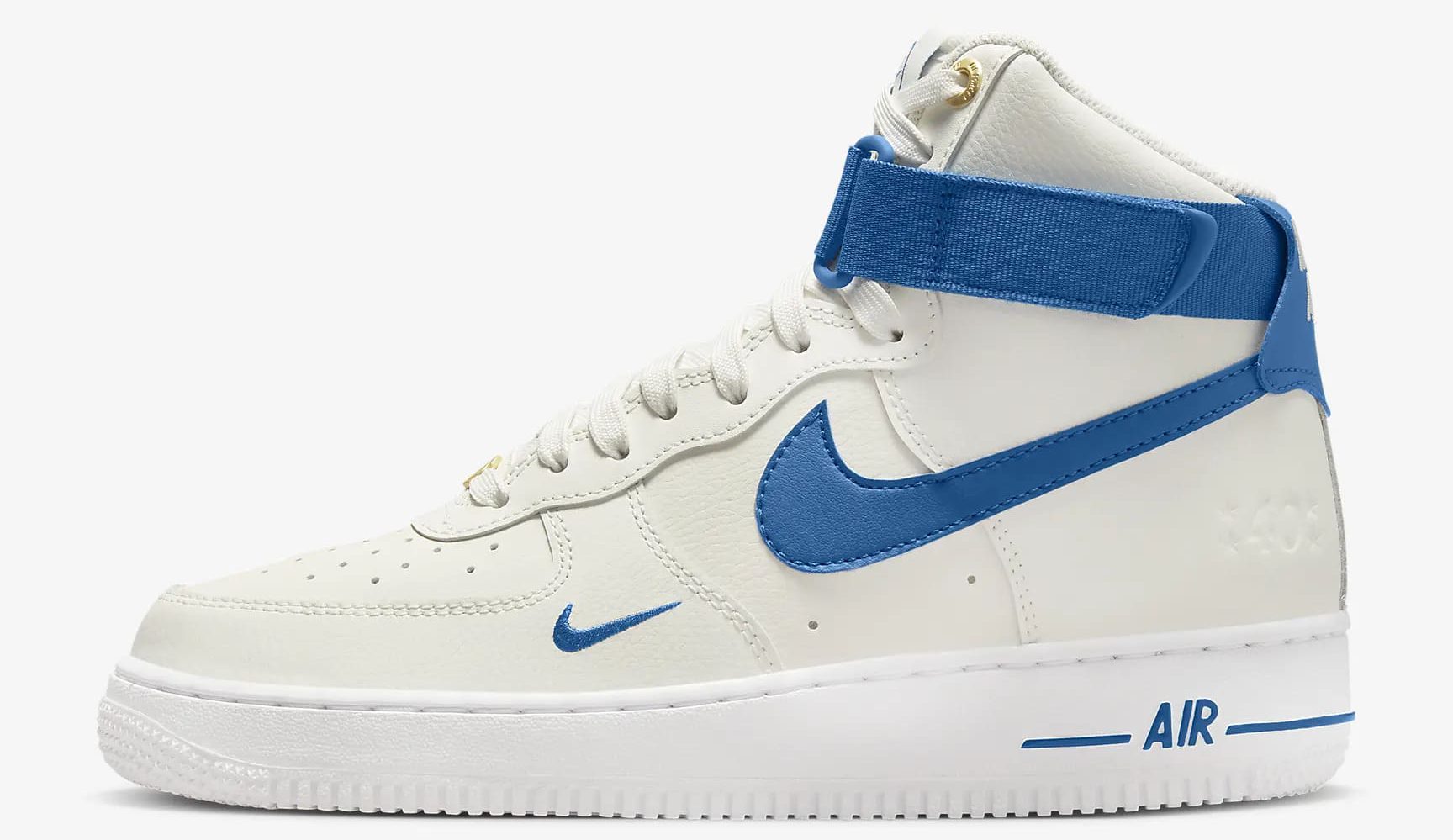 By design, they are sports shoes to practice basketball. But they provide great comfort and can be used on all kinds of occasions. In particular, because they have Air damping for an effective return of energy.
As a result, when walking you won't feel tiredness or pain in your feet, but they will keep you active at all times.
Another detail to highlight about this Nike Air Force 1 High SE footwear is the outer sole. Thanks to it, classic shoes offer stability and traction, on all types of surfaces. At the same time, they are sturdy and durable, no matter what climate you are in. Therefore, this model is well suited to outdoor activities.
To complement their wonderful structure, these women's sports shoes have plush padding at the ankles, with a Velcro strap. In this way, you can adjust them in the way you prefer, to achieve the greatest possible comfort in your feet. You can buy this Nike Air Force model for an economical price of only $135.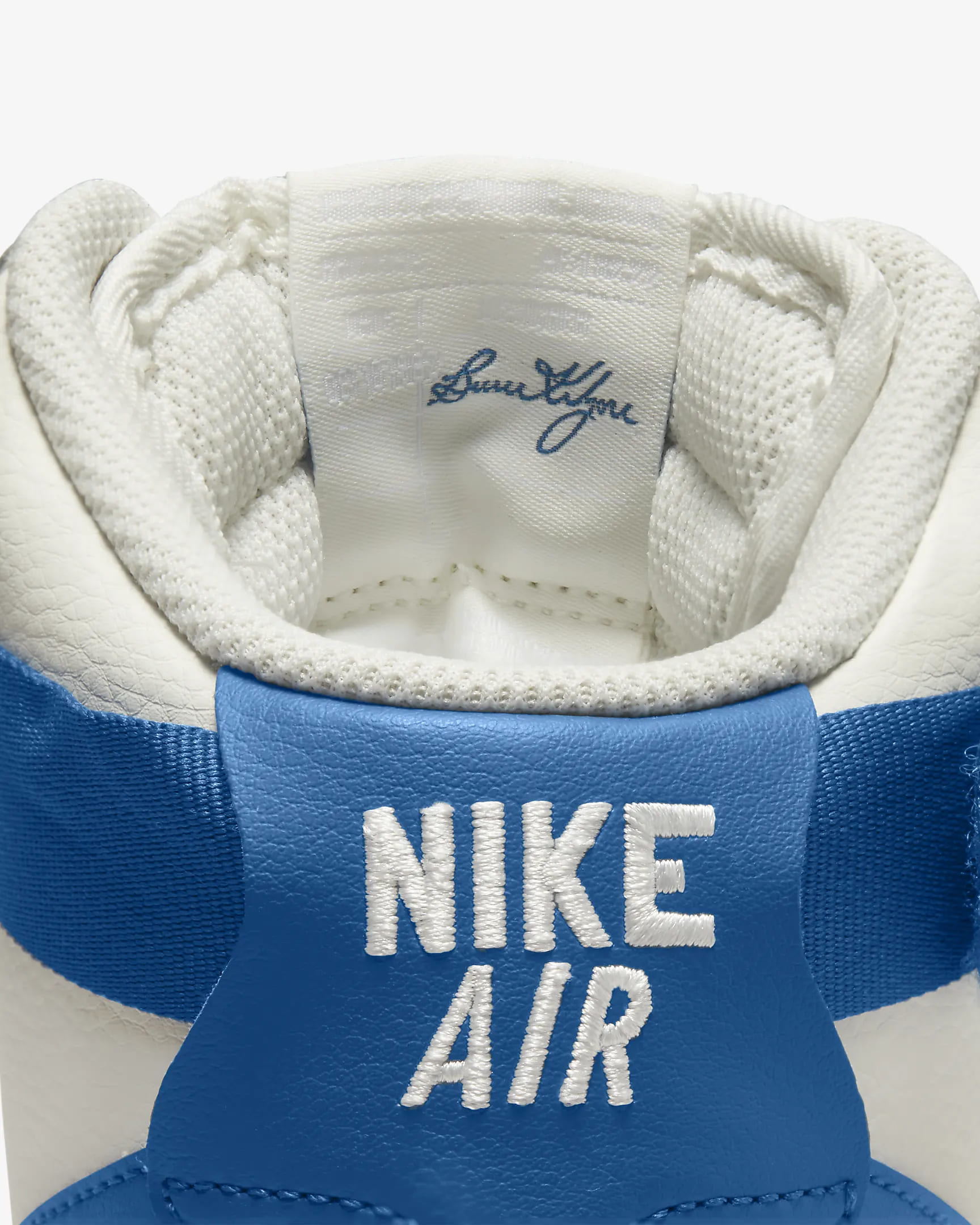 Air Force 1 '07 SE
To put the cherry on the cake for the celebration of 40 years, we have this Nike Air Force model for women. It has a different design from the previous one, by structure and tone in the design.
It is white, with red details in the area of the sole and embroidery of the Nike logo. Like the shoes mentioned above, they are available in various sizes.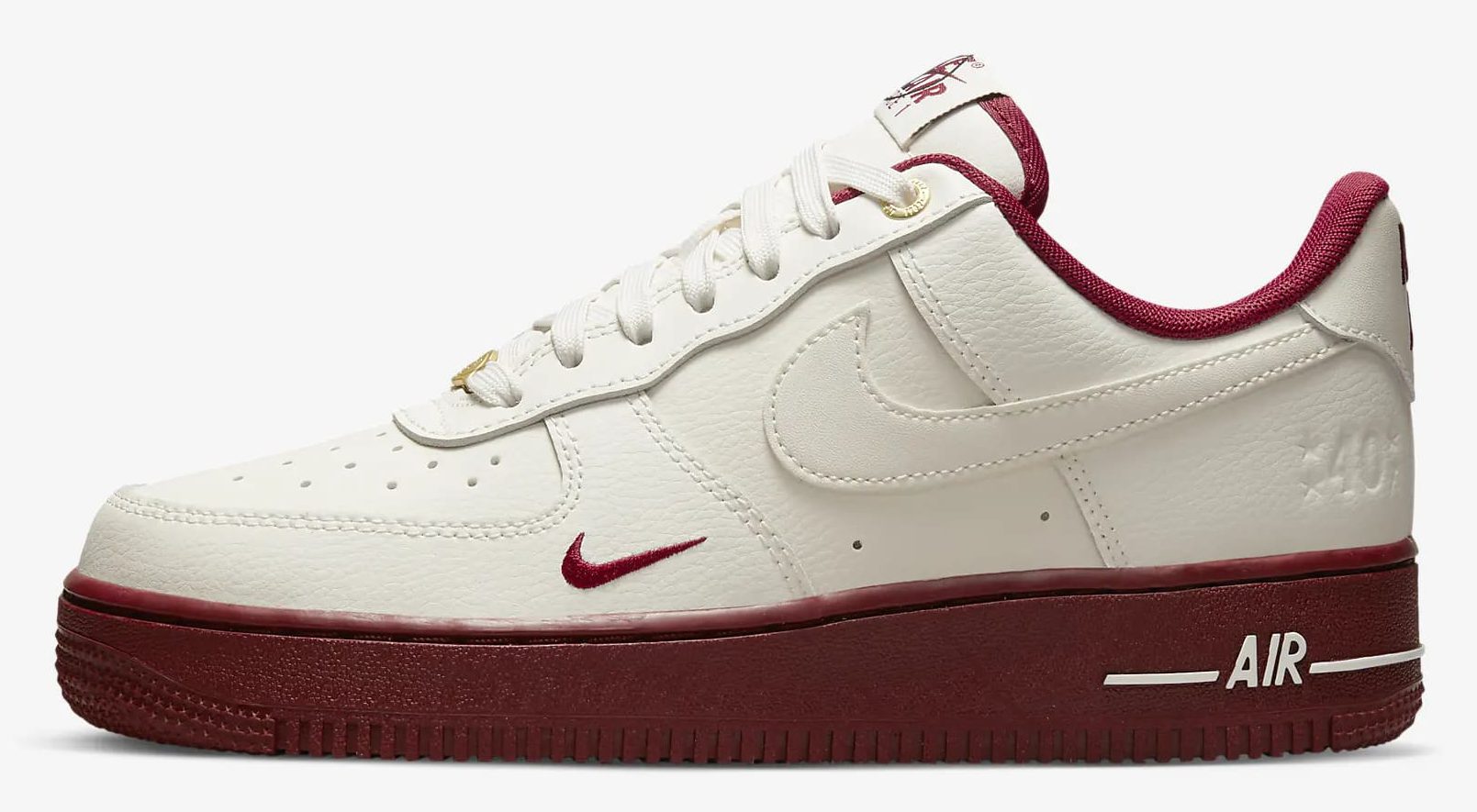 This model of sports boots is low cut, complemented by a padded collar for greater comfort when walking. At the same time, they help keep your feet cool and energized at all times. They adapt to different types of surfaces and activities, without losing stability or traction. In fact, its performance is quite stable.
In the area of the tab, they have a personalized label, and in it are the previous logos of AF1. In this way, Nike pays tribute to the first models of the line. As a result, we have these classic design sports boots with a modern structure. It combines the best of the 2 worlds, in different aspects.
The best thing about this sports shoe for women is its great versatility. You can use them with different styles of clothing, for the occasions you want. Most importantly, you can buy them for as little as $120 or 4 installments of $30.00 with Klarna's services.