The streets of the United States will soon turn white for Christmas! The cold will become stronger, and we will all have the opportunity to take out our old coats. But why limit yourself to old options when Nike annually renews its catalog? We at Look At The Square (LATSQ) are getting ready to enjoy the snowfall, and so should you.
Winter translates to snow-filled mountains, vacations, and the best opportunities for snowboarding. Therefore, you should prepare your equipment with the best jackets, coats, balaclavas, gloves, protective glasses, and much more. And to meet your needs, your Adidas and Nike stores are always at the forefront.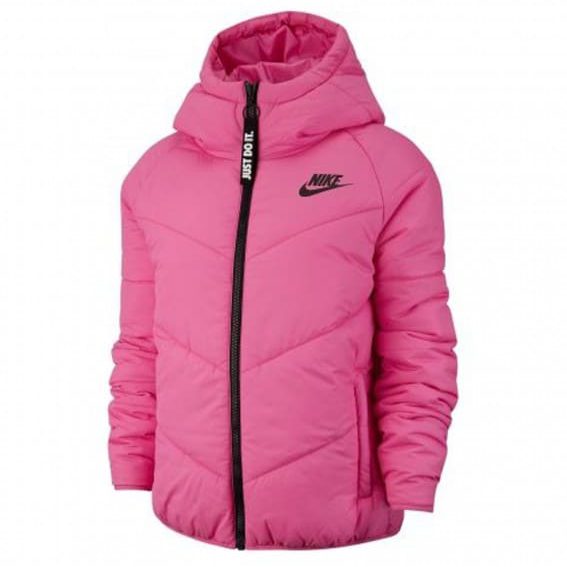 Nike Sportswear Therma-FIT City Series
It is a jacket for women with a style of high hair and synthetic padding for protection from the cold. It is white, but there are also varieties in black or pink tones to choose from when making the payment. On the other hand, it is available in sizes from XS to 2XL. In this way, it adapts completely to your measurements and preferences.
This garment can be complemented with different styles, making it a very versatile piece. For its composition and design, it is better to use it during the autumn or winter seasons, when temperatures drop. They will keep your body warm and cool at all times. Other qualities it possesses are the following.
Padded style
The main feature of this coat is that it has an extra-soft fleece, with a loose fit that facilitates the mobility of the user. In this way, you can achieve a much higher level of protection than with other similar jackets, with a higher range of motion. This way you will not feel imprisoned while you go out with it on.
Well-being and warmth
Another specification worth mentioning is that this Nike Sportswear Therma-FIT City Series apparel uses Nike Therma-FIT technology. It is a system of protection and regulation of body temperature. That is, your body will stay cool and warm, no matter what environment you are in. So, you can prevent catching a cold when you go out.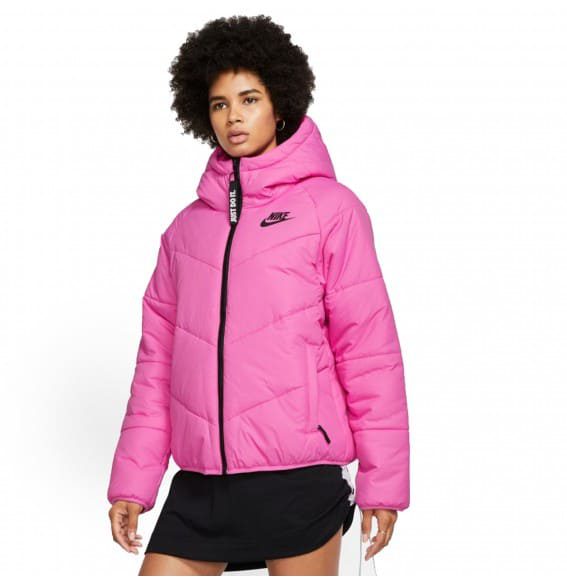 Composition of the jacket
The first thing we must emphasize about the elaboration of this Nike coat is that it only uses polyester in its composition. Thanks to this, it is a durable garment with a soft texture, in addition, it allows it to be machine-washed. On the other hand, it is a jacket with zipper pockets, to store personal items such as a wallet, keys, or telephone.
It has the Therma-FIT logo embroidered on the wrist area, while the Nike logo is located on the chest. It also has an elastic edging on the hem that facilitates movement. Undoubtedly, the composition of the jacket is of high quality in all aspects, both in style and comfort.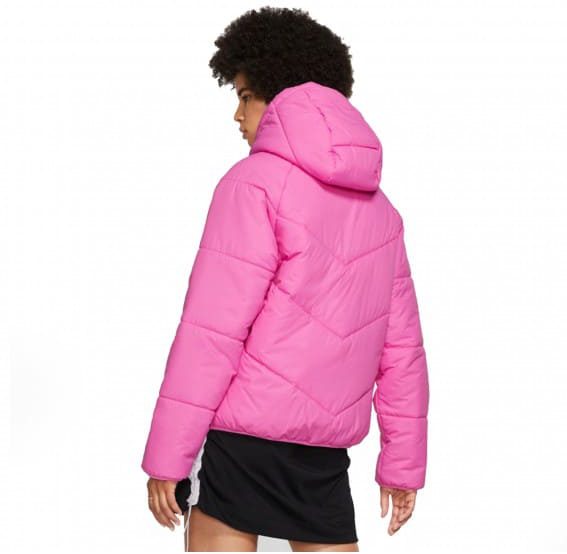 Nike Price, shipping, and returns
At the moment, you can buy the Nike Sportswear Therma-FIT City Series jacket for an affordable price of $250, with different payment methods available on the official website. In addition, Nike offers the option to pay it in 4 monthly installments and without interest of $62.50, through Klarna services.
As for the delivery of the jacket, it has free standard shipping to your place of residence. You can also pick it up at any of your local Nike stores, but only if it's available.
For the first 60 days with this coat for the cold, you have the option to request a free return. Although, this option is only available to Nike members.