Fall is here! The cold enters through the windows, the sky begins to look different and the leaves fall to prepare for winter. The entire United States is prepared for fall, and you? If you're not already, the experts at Look At The Square (LATSQ) we show you the best tool to do it.
To cover yourself from the cold you need hats, gloves, boots, coats, and pants, but is there anything that protects you from any change in the weather? Of course, there is, and Nike has gone ahead of Amazon or Adidas and brings you a coat that will protect you in these coming seasons.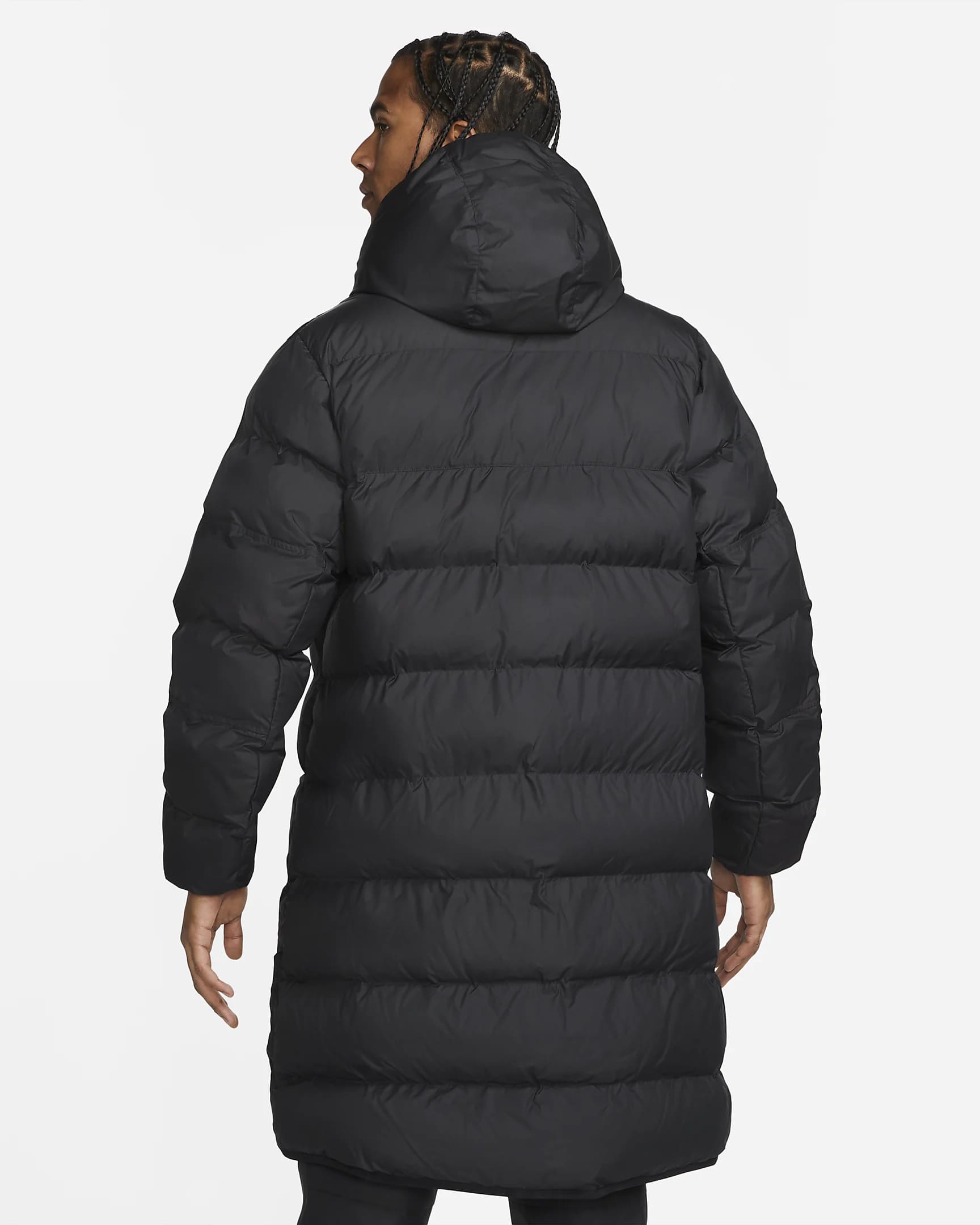 Nike Sportswear Storm-FIT Windrunner
Today Nike becomes your best ally when it comes to keeping you warm, dry, and protected during any change in weather. Avoid being buffeted by cold winds, getting wet in the rain, or perhaps feeling very cold in a snowfall. Plus, Nike knows that staying safe doesn't mean being unfashionable, so this model is perfect for you.
Nike gave it Storm-FIT weather protection and PRIMALOFT Thermoplume insulation that elevates protection, comfort, and warmth. You can take it where you want, when you want and how you want. It is suitable for all types of climates, challenges, and places you want to access without any problem.
product details
Standard fit for a relaxed, comfortable feel.
Zippered hand pockets.
Fine elastic cuffs and hood edge.
Two-way zipper with storm flap.
Body: 100% polyester. Lining: 100% polyester. Filling: 100% polyester.
Machine wash
Color Shown: Black/Black/Sail.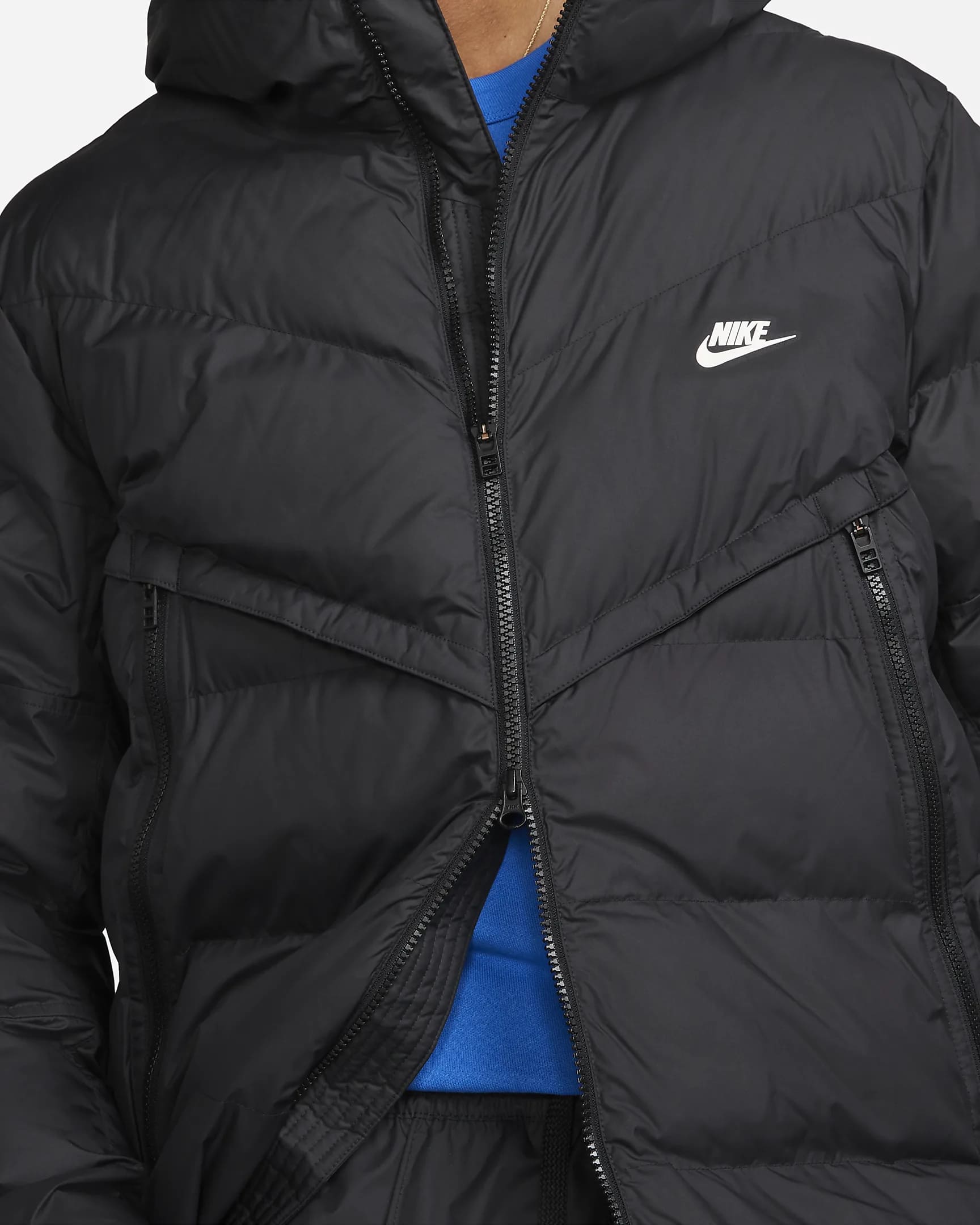 Ready for any unforeseen
One of the greatest advantages that this coat from Nike product offers you is that the Nike Storm-FIT technology resists all kinds of elements. For example Wind or water. You will be comfortable at all times, no matter how adverse the weather conditions may be.
In addition, the outer fabric repels rain, while the padding helps keep the climate and interior temperature controlled. This allows you to go outside even during heavy snowfall during the winter season.
Insulated heat and coverage
Another of the great advantages offered by this Windrunner is that its entire length covers and insulates your body to combat the cold. Plus, without sacrificing design or warmth, Nike gives you an ergonomic design with silky tufts of feathers that provide insulation and protection against the wettest and coldest climates.
Plus, you'll be glad to know that the design is inspired by the 1978 Windrunner track jacket. This means Nike brought a classic design back to life, making it stylish, versatile, and ergonomic for all times. However, despite the great utility of this product, it masquerades as an ordinary coat.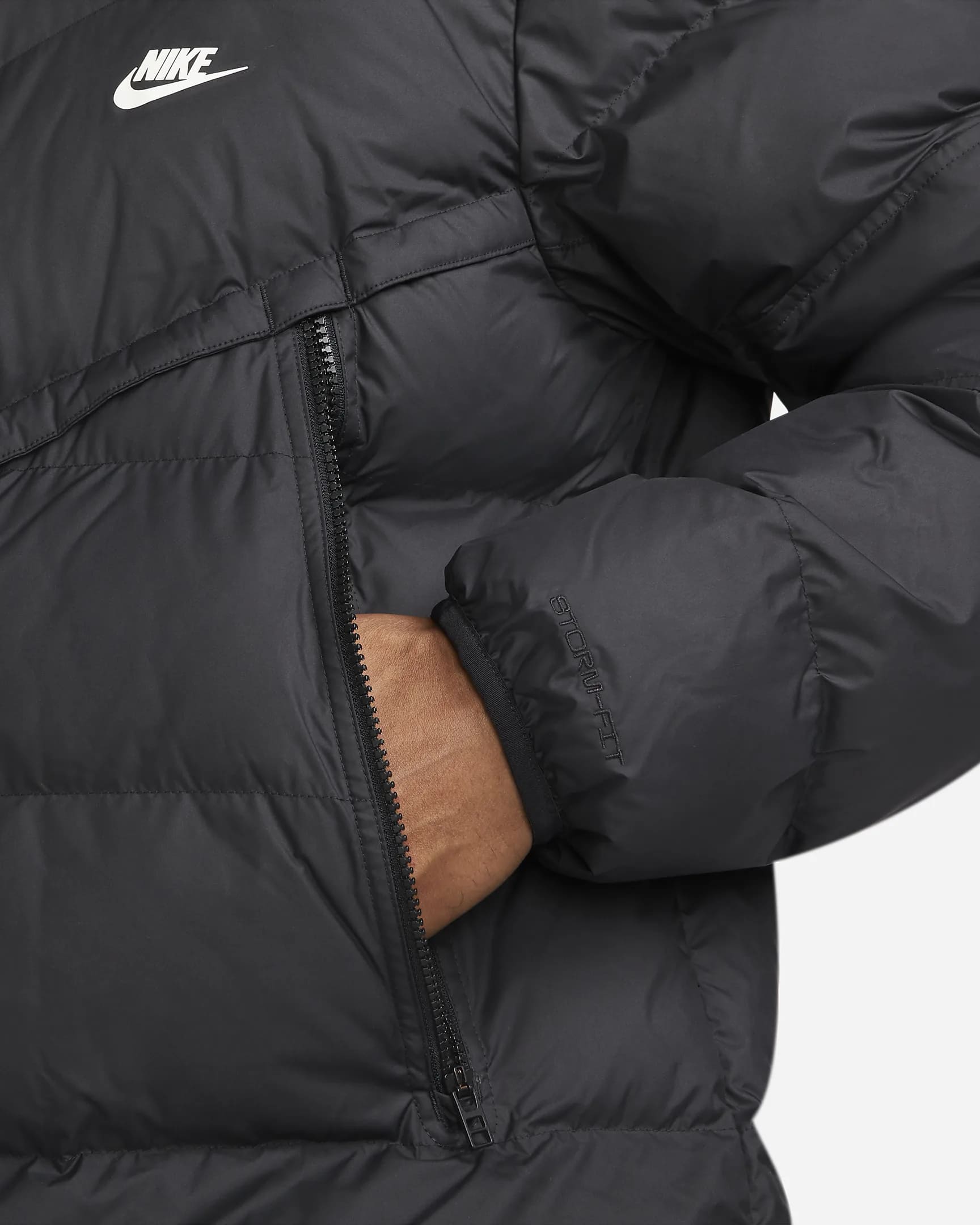 Nike Price and Shipping
To keep you warm and safe at all times, you can purchase this product for $245. It is available in different sizes, which we recommend checking before canceling the purchase. In addition, Nike also gives you the option to cancel with 4 interest-free payments of $61.25 thanks to Klarna. Shipping costs may vary depending on your location.