Children are not only surprised by a great toy under the Christmas tree, but also by fantastic Nike boots that fit their tastes.  At Look At The Square (LATSQ) we know how important it is to have good shoes, especially when kids are the ones who run and jump the most.
And since their bones are not yet fully developed at an early age, accidents are usually a little more serious. There are so many things to see and explore in the United States, and instead of making your little one not enjoy, get a suitable pair of boots to protect them. Especially when it's these Jordan and Huarache models that they'll love.

Jordan Max Aura 4
It is a spectacular model Jordan sneaker for the smallest of the house, in sizes for children from 4 years onwards. This shoe is high cut, with a retro design and availability in several colors. You can choose them in black, black with gold, black with red, white with red or red. Undoubtedly, the Jordan Max Aura 4 model is one of the most varied.
As for its design, Nike's Jordan Max Aura 4 has several details characteristic of classic sports boots. Among them, they stand out for having the molded brand on the sole, the Air logo in the heel area and embroidered graphics on the tongue. But, at the same time, it is complemented by other modernized details to achieve a unique composition.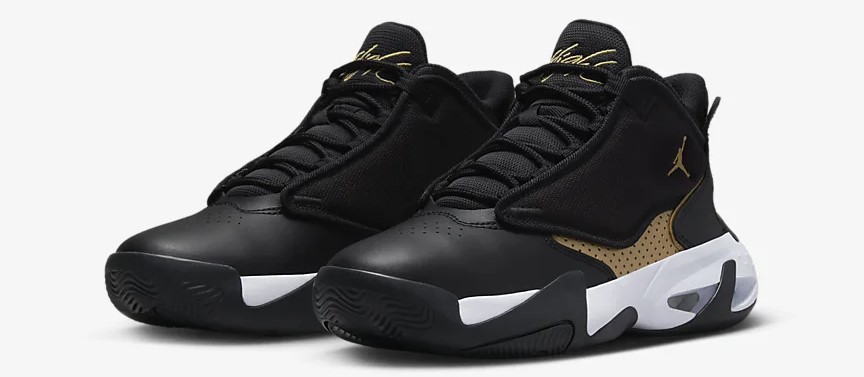 Nike's Jordan Max Aura 4 sports boots feature a bold rubber sole, perfected with a splendid cushioning system. Your children will feel that they are walking on the clouds with them. On the other hand, the upper part of the footwear uses authentic and synthetic leathers, together with flexible polyester that improves its resistance, durability and texture.
It is also necessary to highlight the rubber outsole that helps optimize and improve the traction of the shoes. In this way, they can offer incredible performance on multiple surfaces. As for its price, this Nike children's sneaker costs $95, with the option of 4 interest-free payments of $23.75 available for Klarna. Members registered with Nike get additional benefits with the purchase of sports boots. From free shipping to returns for an extended period of 60 days.
Nike Huarache Run SE
Another model of children's sports shoes available in the Nike catalog is the Huarache Run SE. This shoe has a quite colorful design, mixing different shades of white with pink and green. It is equipped with a heel strap and has a structure that offers the greatest possible comfort, when hugging the feet.
Nike's Huarache Run SE model uses stretchy fabric on top, with synthetic leather and textile fabrics. In this way, they offer a soft feeling on the feet, while keeping them cool and protected from contaminants or water. At the bottom, they have lightweight cushioning with soft foam and an incredible rubber sole with long-lasting traction.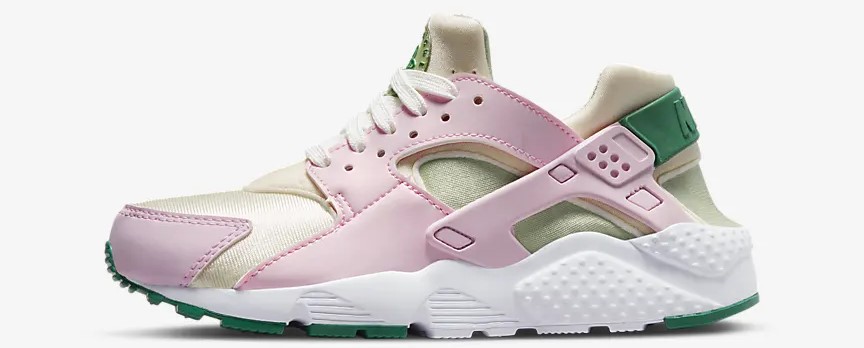 It is important to mention that these sports boots for girls have a padded inner cover. As a result, they protect the feet and adjust to them at the same time, for better protection. At the same time, they have a caged heel area to optimize the stability and support they offer. In this way, they can adapt to multiple platforms.
In general, these sports boots are some of the best options for children that Nike has to offer. They help them to walk more comfortably and play without risk of injury. Apart from that, they are shoes that currently have a discount of 40%. Its original price is $84.95 and you can buy them for a reduced cost of $50.97.