Not because they are children do they have to wear shoes without grace… Actually, this year stores like Nike and Adidas have put extra effort to make children's footwear as practical, modern, and full of style as that of adults. As is the case with the Omni Multi-Court, which has earned the acceptance of millions of people in the United States and the world because they are durable, all-terrain, and beneficial for children's feet.
The fashion experts at Look At The Square (LATSQ) gave it the go-ahead from the first time they saw it. And after seeing its details, there was no doubt why the reviews are so good and sales of this model have increased so much in a short time. Like the best Dunk Low or Air Jordan 1 Mid model, they promise excellent advantages for the foot of the little ones.

Nike Omni Multi-Court
In order to develop their creativity and give free rein to the imagination, children need to have a certain degree of freedom. Therefore, they should wear clothing and footwear that offers them well-being, such as Nike's Omni Multi-Court boots. This is a universal model of unique design, with a style that will catch the attention of your children instantly.
Because of the way they are made, Nike's Omni Multi-Court model is perfect for children to play comfortably. In particular, because they are light and adapt to all types of environments. In addition, they have a lasting composition to accompany them in many adventures for an extended period of time, until they do not fit.
Footwear for multiple activities
Being designed with a sturdy rubber sole, this model of children's shoes has excellent traction. So, it is a shoe that adapts to multiple recreational activities on all types of surfaces. They offer stability so that the smallest of the house can play without putting themselves at risk, thus reducing possible accidents.
In this way, children will not only be able to have more fun, but you will also have more freedom for whatever you want. In particular, because you will not have to be on top of your children to supervise everything they do. If the environment where they are is assured, you can relax for a while.

Offer freedom of movement
The structure of these shoes is one of the main qualities they possess. Above all, they are wide around the heel and front of the foot to expand their range of motion. In this way, children will have more space to perspire and not feel uncomfortable while spending time walking or running.
On the other hand, the boots feature super-soft foam for a more natural range of motion. This way children will feel closer to the ground but in a safe and protected way.
Benefits they offer
Help with the correct development of the feet, to avoid bad postures or inadequate footsteps when walking.
Provide stability and balance so that children do not have problems with the progress of their motor skills.
Allow muscles, ligaments, and joints to stay healthy and out of harm's way.
They offer shelter on the feet to take care of them from the cold during the winter months.
They provide support while they are learning to walk.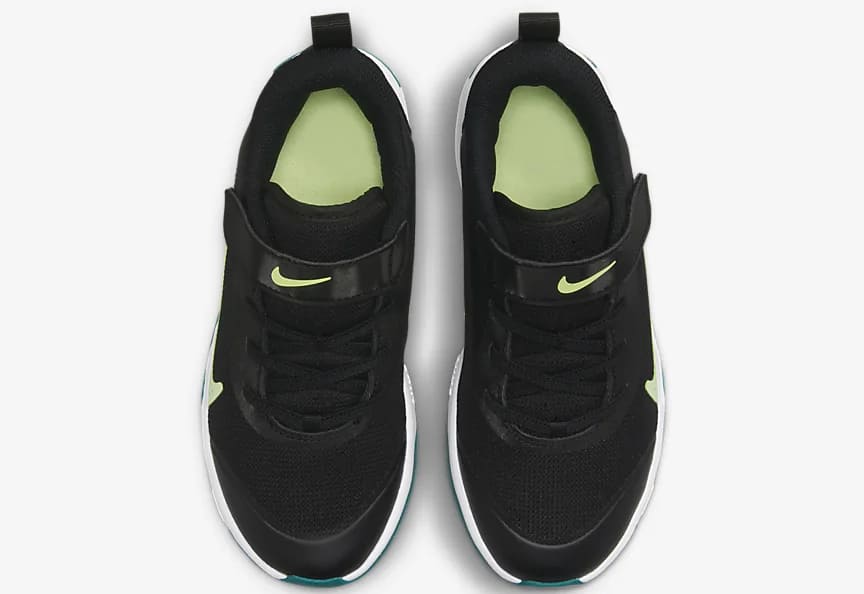 Nike Omni Multi-Court Price
Do you want to buy the Nike Omni Multi-Court model? On the official website, they are available at discount price. As a result, its original price of $34.95 is reduced to $31.47.  In addition, you have the option to pay them over a period of 30 days with Klarna. And best of all, if you are a Nike member you can receive them with free standard shipping.