The beauty experts at Look At The Square (LATSQ) agree on one thing… Retinol is one of the best components that a cream or scrub can have when it comes to returning youth and health to your skin. Millions of products in the United States include it in their formula because it has proven irrefutable results.
And today, Sephora not only thinks about your complexion but also about your body. Since the signs of aging are also noticeable in your arms, legs, chest, and the rest of the body. We are talking about the Josie Maran Whipped Argan Pro-Retinol Body Butter, which has become the favorite of many and that will unseat Macy's and Ulta Beauty for its fantastic results. Let's take a closer look: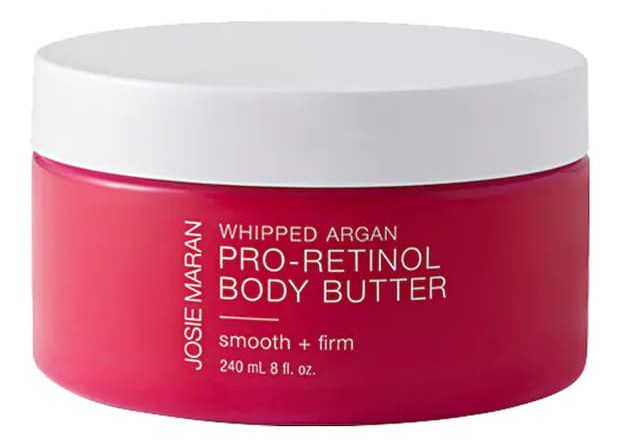 Sephora Josie Maran Whipped Argan Pro Retinol Body Butter
Thanks to its formula, the Josie Maran Whipped Argan Pro-Retinol Body Butter is one of the most popular creams in the Sephora catalog right now. Being a body butter that repairs the skin by gently injecting it with retinol and reducing the signs of aging and abuse by the sun and pollution.
Do not hesitate to use it, as it turns out to be suitable for all skin types: Normal, dry, combination and oily. And it mainly attacks the problems of dryness, opacity and uneven texture. But what users have detailed most in the reviews, is its delicious aroma of argan that penetrates the skin and lasts for many hours after application.
Featured Ingredients
It is important to mention that the manufacturer of the Josie Maran Whipped Argan Pro-Retinol Body Butter, focused on choosing the ingredients that would give the most benefit to the skin. And that's why we see that its main components are:
Pure argan oil that works as a natural source of antioxidants, vitamin E and fatty acids.
Quercetin to create a protective layer on the skin, fight and recover the damage done by environmental factors and free radicals.
Pink algae extract (Pro-retinol), specifically designed to eliminate the appearance of aging throughout the body.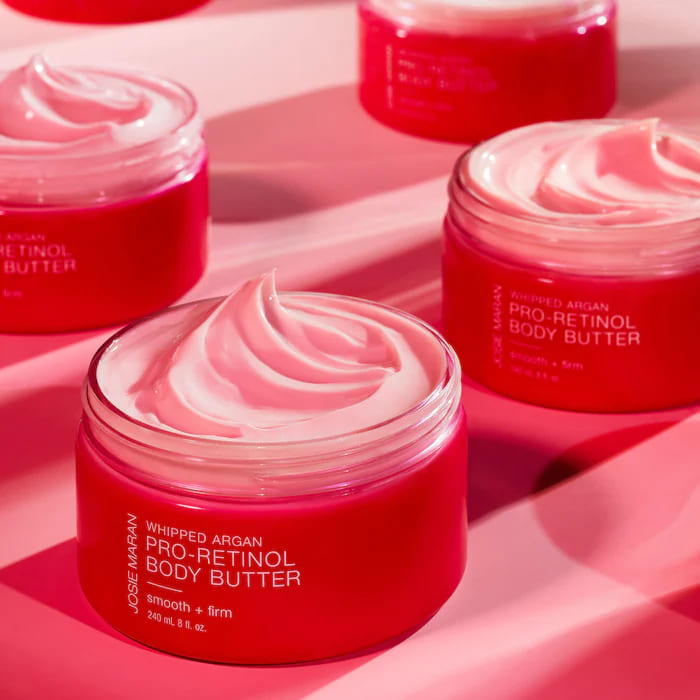 Clinical results that do not lie
One of the best features of Sephora products is that they maintain transparency in everything. As it's also in this Josie Maran Whipped Argan Pro-Retinol Body Butter's case, which has shown excellent results in its tests. 97% of volunteers said that:
They felt much smoother skin in just three days.
Some saw an increase in their body health.
All noticed positive changes in hydration.
They felt the irritation diminished considerably.
Of course, to see the expected results it is important to use it properly. With a refreshing ritual that you can perform in the morning or at night, following steps such as:
Apply a thin layer over the entire body in the morning and rub until absorbed, followed by applying a sunscreen.
Use it overnight to wake up with ultra-hydrated, soft, and nourished skin.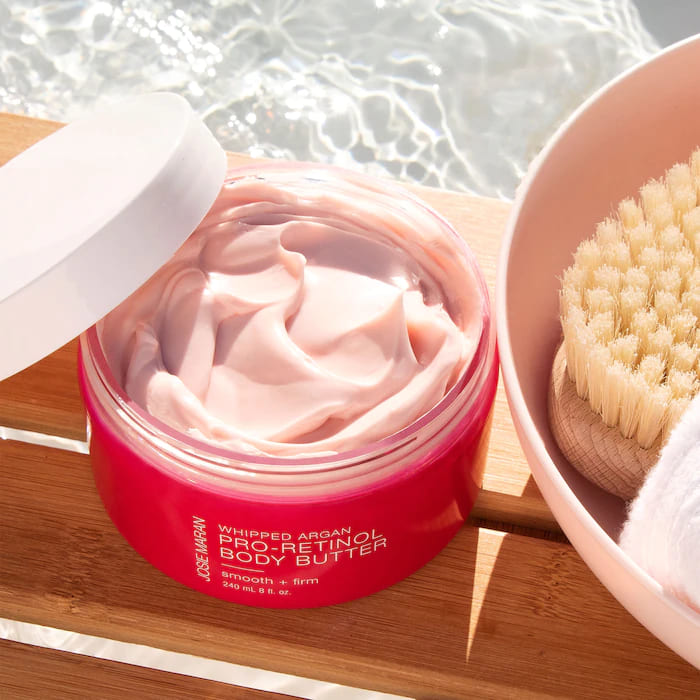 Sephora Whipped Argan Pro-Retinol Body Butter Price
Although the Josie Maran Whipped Argan Pro-Retinol Body Butter, has cute packaging and offers multiple benefits for the skin, it is priced at only $46.00. And you also have the option to pay with 4 payments of $11.50, using the option of Klarna or Afterpay.