Skechers arrives in style to 2023 thanks to Amazon, by taking to all parts of the United States the Skechers Go Joy that in addition to being very easy to wear, combined with any outfit. This model is available from the website of the company of Jeff Bezos in different colors that you can choose to suit your taste and style.
And as the American company has been trending for some time, in Look At The Square (LATSQ) we have realized that other older stores such as Adidas have decided to be inspired by their Slip-on models that have been triumphing for their great comfort and ease when putting them on.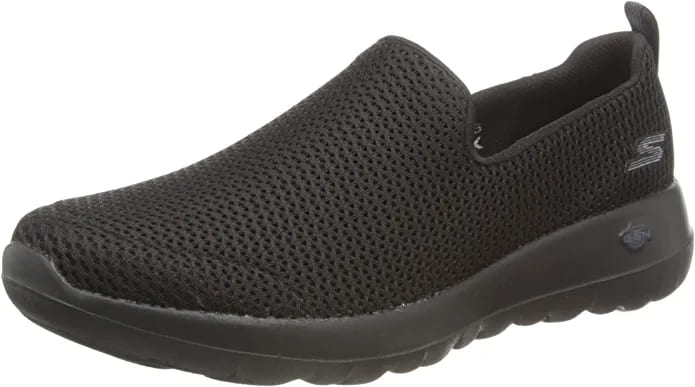 Amazon Skechers Go Joy
They are women's shoes to walk and use in any situation, because of the comfortable design they have. Amazon's Skechers Go Joy model is one of the most popular shoes in the catalog, for the comfort they offer on the feet and the way they keep them fresh. And best of all, they are easy to combine in any of their versions.
Thanks to the structure they possess, Amazon's Skechers Go Joy model is quite durable. You can use it in different situations and places, with high performance and great comfort. Therefore, it will be part of your closet for many years, complementing all your clothes. Without a doubt, it is a shoe that is worth buying.
Reduces pain when walking
This shoe is perfect for walking inside and outside the home, thanks to the fact that they use 5Gen technology for sensitive cushioning. Therefore, you will not feel any pain when walking nor will you be bothered by the impact with the surface. Thanks to this, you reduce the possibility of suffering some type of muscle injury that harms your physical condition.
The sensitive cushioning of these shoes works with the same performance on any surface. It doesn't matter if you walk on smooth, rocky, dry, wet or snowy terrain. You will always have comfort as long as you have this wonderful walking shoe on.

Incredible energy return
Another quality to highlight about these Skechers boots is that they use a Goga Max insole that allows a high bounce. Therefore, you will receive the maximum possible energy return when you walk with them. So, you should not worry about fatigue in a short time, since the shoes will always keep you energized to move.
The insole of Skechers shoes also allows your feet to be comfortable. In particular, for the way in which they fit into their unique texture.
Primary traits
The upper part of the shoes is made of synthetic material that allows the passage of air.
They are equipped with a rubber sole of high durability and good traction.
They are lightweight and have a flexible composition to load more easily.
They combine with different garments. You can wear them with pants, skirts and all kinds of t-shirts.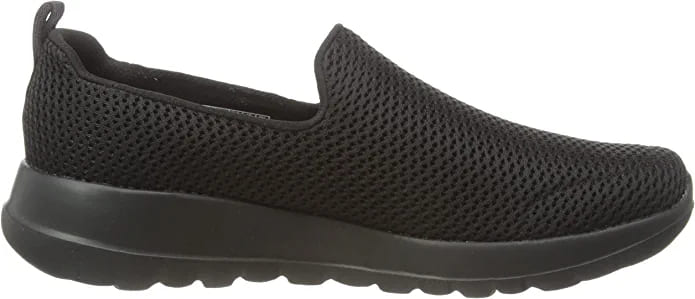 Amazon Skechers Go Joy Price
You can order the Skechers Go Joy model from the official Amazon website, in any size or color. The price of these shoes' ranges from $26.39 to $159.87, depending on the model you choose. Amazon shipments are fast and secure, so in a matter of days you'll have your slippers on your doorstep.
Being one of the best-selling models in the catalog of walking boots, its quality is guaranteed by thousands of users. You can read the grades and questions answered to guide you.