A few days before Christmas, Skechers arrives with the Street Cleats 2 Naturally Luxe model for girls that, in addition to a beautiful color, has caused a sensation in various parts of the United States for its comfort and ability to highlight any outfit on its own.
And as we mentioned before in Look At The Square (LATSQ) the Californian store is not a competition for Nike and Adidas just because. But because it knows how to implement the modifications and technologies to adapt to each time, need and tastes of the users. Therefore, find sandals in spring, heeled boots in autumn and plush boots like this one in winter.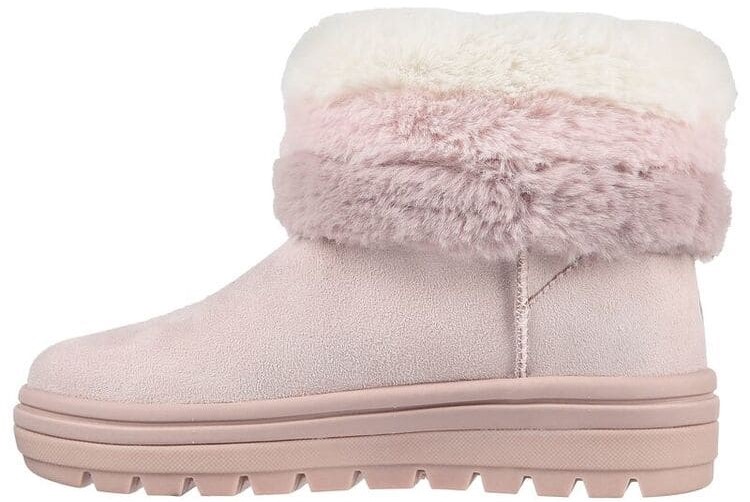 Skechers Street Cleats 2 Naturally Luxe
They are splendid and cozy sneakers for girls, with a design to protect the feet from the winter cold. The Street Cleats 2 Naturally Luxe model from Skechers is not only practical, but also has a charming style. It is easy to combine and will attract your daughter's attention to the naked eye, so they have no problems using them for the first time.
Skechers Street Cleats 2 Naturally Luxe sneakers are good for being in and out of the home. Especially, because they keep the feet cool and warm, repelling moisture in the environment. They adapt to slippery and unstable surfaces, so that the princesses of the house can walk safely. Without a doubt, it is a high-quality footwear.
Essential qualities
They use a comfortable insole padded with memory foam that allows you to keep your feet cool.
The upper part consists of faux leather lining and microfiber with edging that provides a pleasant texture.
Its structure is without laces, but they still fit naturally to the feet, without suffocating or disturbing them.
The midsole is platform, with cushioning for a good return of energy and retro design.
They have an added heel height of 1 1/2 inches, which does not reduce stability.
The sole is made of flexible rubber and has excellent traction for different surfaces.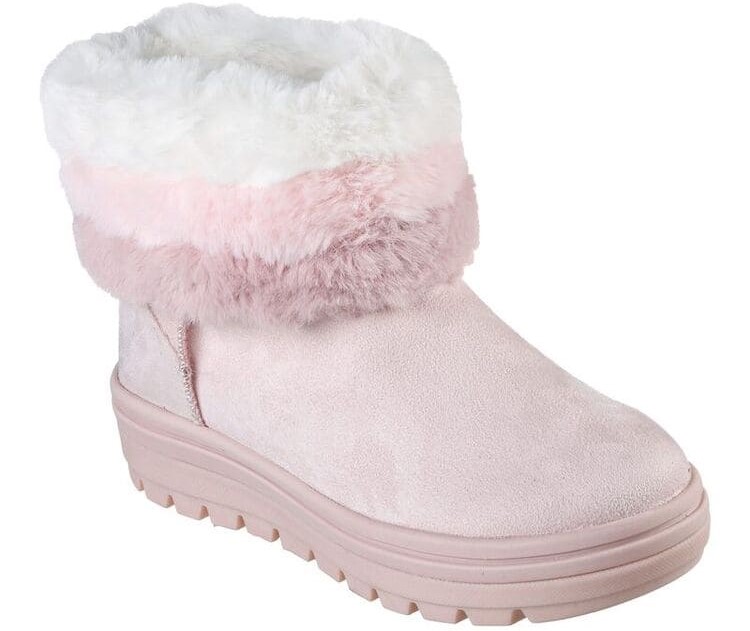 You can combine them with this product
One of the main advantages of these winter sneakers for girls is that they are easy to combine. Especially, with the garments that Skechers has available in its catalog. A clear example of this is the following product.
Skechers Cold Weather Plush Tie-Dye Unicorn Hat Set
It is an adorable winter set to protect the hands and head from the cold, with an attractive design for the princesses of the home. They combine naturally with boots and any type of winter garment.
Cold Weather Plush Tie-Dye Unicorn Hat Set is available at a discount. It used to cost $24.00 and now you can buy it for a reduced price of $19.99 or 4 monthly installments of $5.00.
 Unmissable design details
The cap consists of soft polyester faux leather and braided tassel pulls.
Its wonderful unicorn design is complemented by sculpted ears and metal horn.
The gloves are made of acrylic, polyester and elastane to keep your hands protected from the cold.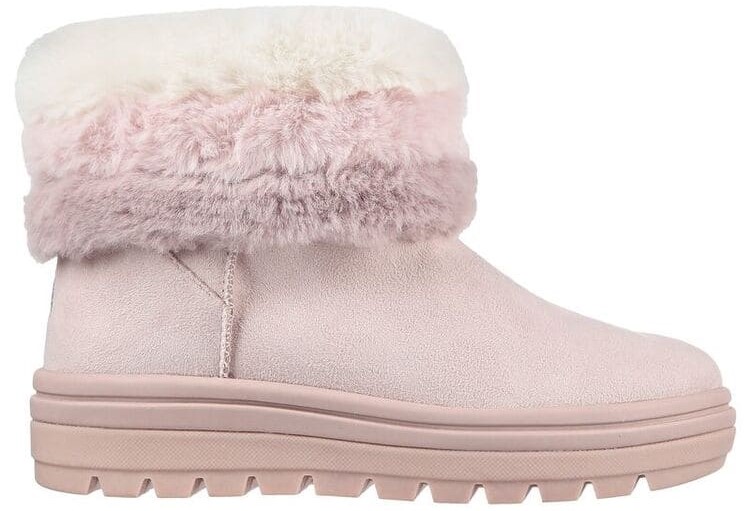 Skechers Street Cleats 2 Naturally Luxe Price
The best thing about the Street Cleats 2 Naturally Luxe model from Skechers is that you can order them directly from the website. In addition, they are available with discount price. Before they cost $60.00, but now you have the option to buy them for a reduced price of only $47.99 or $12.00 in 4 monthly installments and without interest, with Afterpay.