Skechers boots have been sweeping sales in the United States, and you surely do not want to run out of yours. If we have already shown several models here in Look At The Square (LATSQ) each one has its charm and special use, as in this case that they are designed to give you support, comfort and resistance.
If you are a person who loves the outdoors, surely you hate stepping and feeling how the stones hurt your feet. That problem doesn't have to keep bothering you anymore, because these sneakers are all you've been needing. And thinking about everyone's needs, Skechers constantly innovates in technologies for your feet.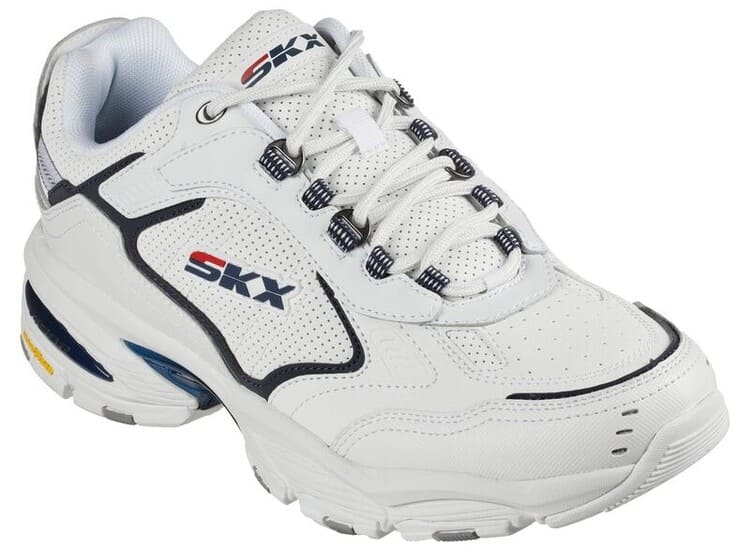 Skechers Vigor 3.0 Linwell
They are classic-style sneakers, which are always trendy among the male audience. The Vigor 3.0 Linwell model from Skechers is white, with blue and yellow accents on both the top and bottom. They are medium-width and have availability in sizes for large and small-foot people.
Because of the design they have, this footwear for men can be used in different activities. It offers comfort to perform the tasks of the daily routine and stability to train or practice sports. They fit naturally to the structure of the user's feet, in order to improve the security, they offer. It also optimizes its softness and the warmth it offers.
Undoubtedly, Vigor 3.0 Linwell sports boots from Skechers are of great versatility and excellent performance. Because of the way they are structured, you can use them for many years. In the same way, it is not enough for us to tell you this to buy them. Below, we will mention some of its key features.
Foot comfort
The Vigor 3.0 Linwell model from Skechers stands out for the way in which they provide comfort on the user's feet. Both for their texture and for the way they feel when walking and stepping with them. This is achieved thanks to the comfortable and padded Skechers Air-Cooled Memory Foam. It is made of memory foam and allows good air cooling.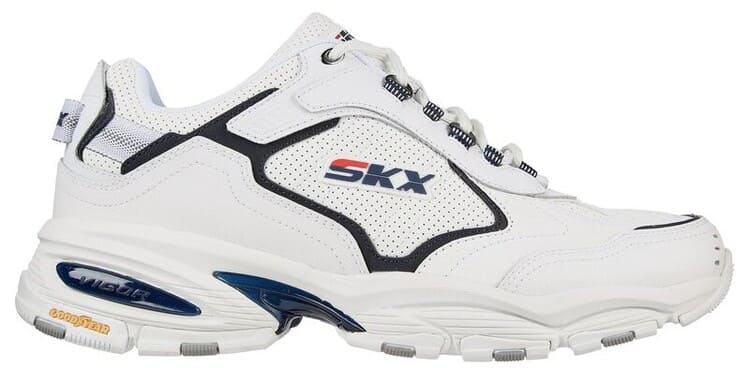 Thanks to such detail in their composition, these men's shoes have no perspiration problems. As a result, they help keep your feet cool and odor-free. This is an essential feature for those times when you have to be away from home for long periods of time.
Traction and stability
Another of the main qualities of these Skechers sneakers is the Goodyear Performance sole. This is durable and resistant, with the ability to offer good performance in different environments and surfaces. They provide incredible traction and stability, so you can walk or run without any problems, reducing the risk of injury.
Therefore, these men's shoes from Skechers are perfect for trips or excursions. They will allow you to connect with nature and other environments, without having to worry about slipping or losing your balance when walking. It is a fundamental quality in boots, especially when it comes to a model of this style.
Other details
The composition of these shoes is of high quality, being one of the most versatile men's shoes in the Skechers catalog. Other details of its structure that are worth mentioning are related to the top. This is made of smooth leather, complemented with synthetic material and mesh with laces, which improve the fit. In addition, this shoe has an added height of 1 1/4 inches and a splendid midsole with cushioning.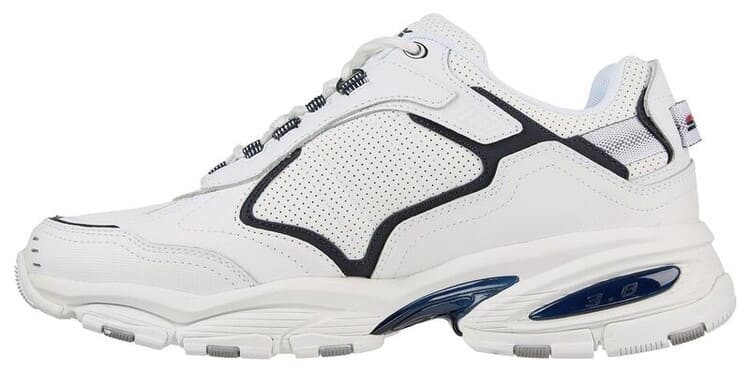 Skechers Vigor 3.0 Linwell Price
From the official website of Skechers you can get these boots in the men's section of the catalog. They have an affordable price of $90.00 and have the option to purchase in 4 monthly payments of $22.50 with Afterpay. The shipping time depends on your location.