Skechers's with you with the Hyper Bursts when you need extra care when going through rough roads, or with the Massage Fit models when you'll spend long days on your feet and need extra support. But it also accompanies you with the Arch Fit Smooth Modest, which in addition to being a highly adaptable model, are water approved so you never lose your essence.
That's why the fashion experts of Look At The Square (LATSQ) have put the magnifying glass on this model, because it also turns out to be very useful for the current season in the United States. And in any sudden rain, you will be protected. With extra points for design and color, these boots that leave aside Adidas and Nike, threaten to run out quickly.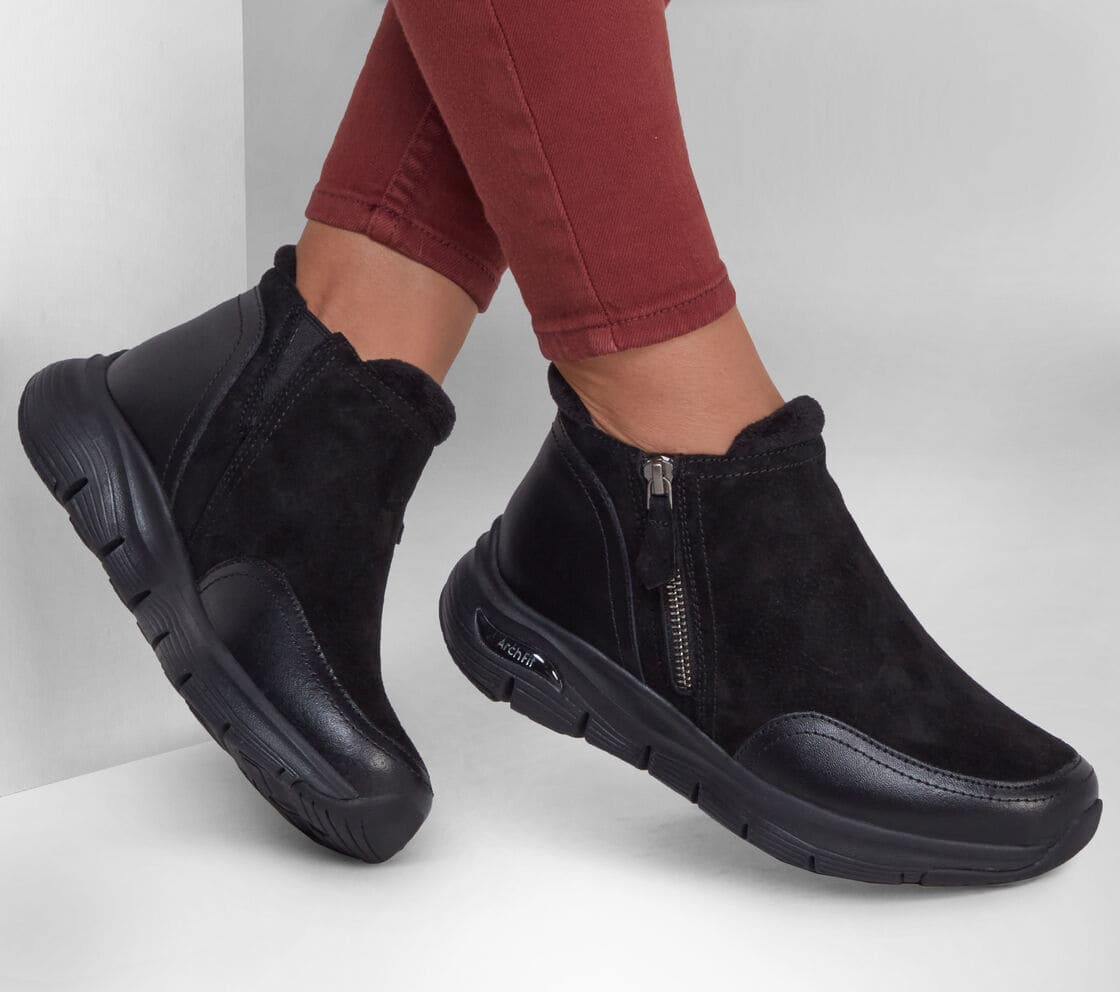 Skechers Arch Fit Smooth Modest
They are sneakers for women of medium cut and distinguished design, to attract the eyes of all and be the center of attention. However, the Arch Fit Smooth Modest model from Skechers stands out for its ability it has to repel water without any problem. Thanks to this, it is a shoe that you can use regardless of the environment where you are.
It is also important to mention that the Arch Fit Smooth Modest model from Skechers is quite comfortable and cozy. It adapts to the texture of your feet with ease, to offer support and keep them cool when you leave home. So, you can go out partying, with your friends, family or partner without any problem. They will keep you active for long periods.
Equipped with a padded insole
Among the main features of this Skechers footwear, we must mention the Arch Fit removable padded insole. It is patented with arch support certified by a podiatrist. Therefore, they provide a comfort that other shoes do not possess. This is essential if you plan to leave home for a long period of time.
With the padded insole, you can stay comfortable and active, without feeling fatigued by the constant movement. Especially because they reduce shocks and increase weight dispersion. On the other hand, it is one of the easiest pieces of shoe to wash because they are removable.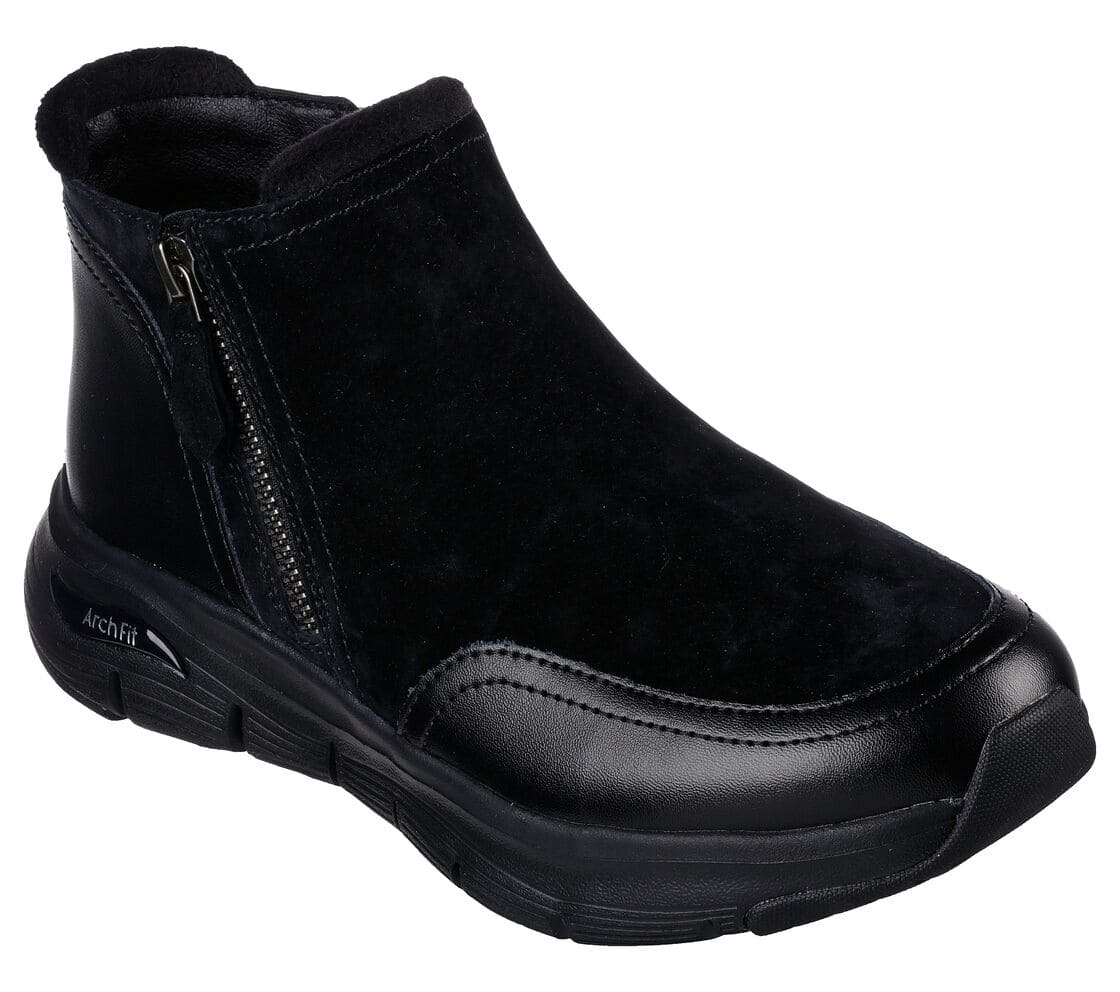 Light and flexible midsole footwear
It is also important to mention the midsole that these Skechers women's shoes have. It has a light and flexible composition, to adapt without any problem to any surface where you are. This quality is perfectly complemented by the ability to repel water boots possess.
In this way, you can considerably reduce the risk of injury when leaving home with this footwear. In particular, because they help you stay balanced at all times. So you can walk in a distinguished and sensual way, where you attract everyone's attention.
Other design details
It is a shoe developed and designed by podiatrists, with decades of data and foot scans.
It has a side zipper closure for you to put them on and take off easily.
They have an axis height of 3 1/2 inches which does not reduce balance when walking.
Around the footwear, you can see details of the Skechers and Arch Fit logo.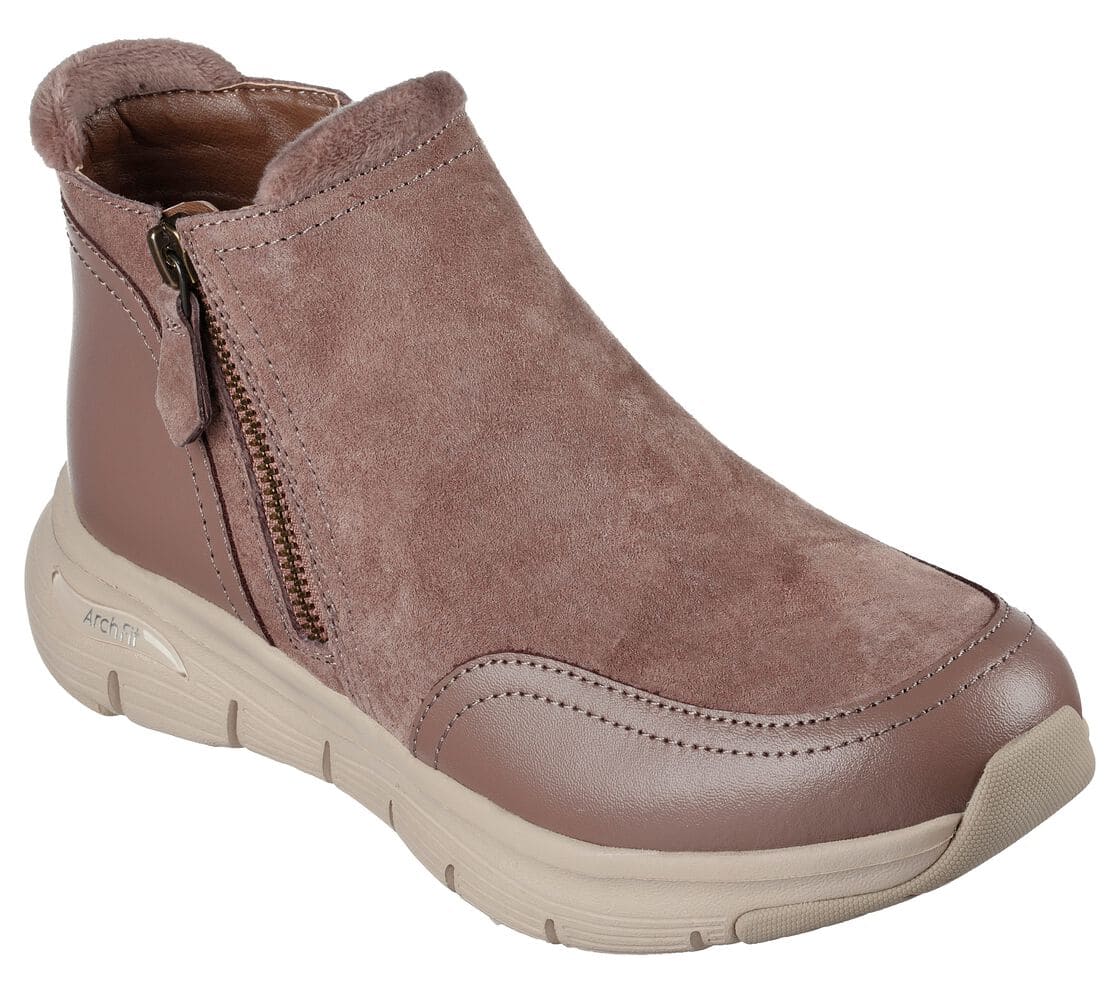 Skechers Arch Fit Smooth Modest Price
From the official website of Skechers, you have the option to buy the Arch Fit Smooth Modest model. There they are available in the size and color of your preference, for an economic price of only $94.00. If you decide to buy them using the Afterpay payment method, the footwear costs $23.50. Are you a Skechers Plus user? Then you also get free shipping.