Shine with every step you take thanks to Skechers. Walking properly isn't just about being comfortable, it's about wearing a design that matches your style. For every day, and for every mood, there is an ideal shoe. Whether they are boots, sandals, heels, or flip-flops … your feet reflect how you feel daily.
Also, in the United States, a vast country where your feet can take you to amazing places, who said you can't be fashionable? Your usual allies in Look At The Square (LATSQ) have found an option that we think will make you want to burn through your pocket. This season, update your wardrobe in a modern and striking way.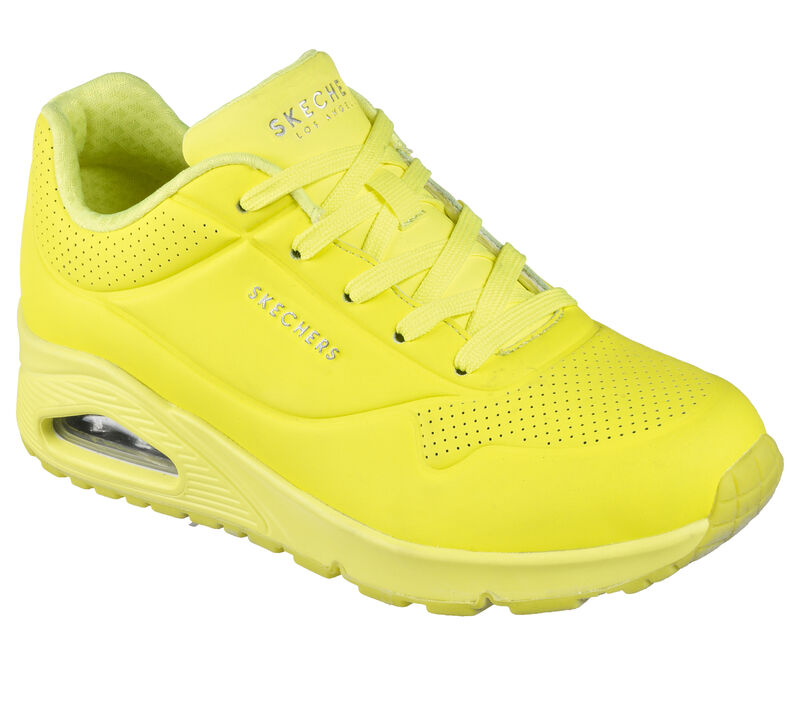 Skechers Uno – Nightshades
This model Skechers Uno – Night Shade is available in five vibrant and striking colors in eleven different sizes. Besides, It's a fashion shoe for daily use on the street or at events, it is not a shoe for sports. Also, It's ideal to complement the clothes of this fall season.
In addition, the sole is traction and is developed in a highly resistant rubber material that withstands great demands. Plus, the heel has an inch and a half height which makes it perfect to support all types of feet. And finally, the inner arch provides maximum comfort for the most active people.
air chamber with the brand's Sketch-Air technology is included in the midsole. This chamber provides greater resistance and shock absorption to protect the knees. In addition, it is fully visible which adds a touch of style to the shoe.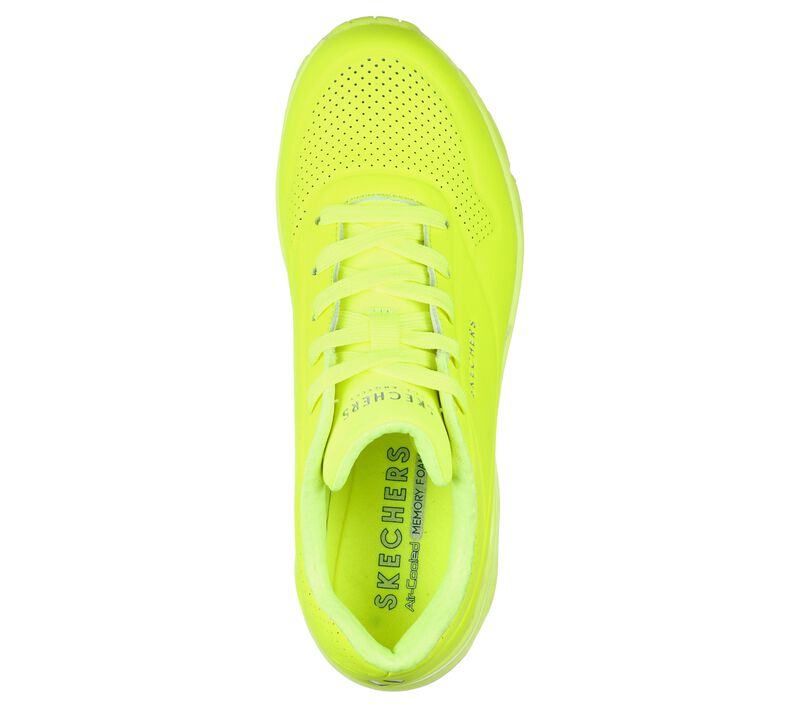 On the inside, we find a template of the Skechers Air-Cooled type. Memory Foam was developed by Skechers. This template is developed in high-quality viscoelastic foam. The adaptation and softness of the insole to all types of feet provide absolute comfort for any use.
In the upper part, Skechers made this shoe of a high-resistance synthetic material to withstand bumps and dirt. Perforations are included on the top and the side, with a nice design, whose function is to allow airflow inside the shoe. You will never feel hot feet again thanks to this effective ventilation design.
The system of adjustment of the shoe inside the foot is quite good, the cuts of the entrance hole mold perfectly to the ankle.
Characteristic
Fashion shoes with vibrant tones.
For use daily.
Colors: Neon Yellow Hot Pink Blue Lime Purple.
Sizes : 5.0, 5.5, 6.0, 6.5, 7.0, 7.5, 8.0, 8.5, 9.0, 9.5, 10.0.
Traction sole in Rubber.
A half-inch heel.
Sketch-Air inner tube.
Pad Skechers Air-Cooled Memory Foam.
Synthetic material with air holes.
Lace-up adjustment.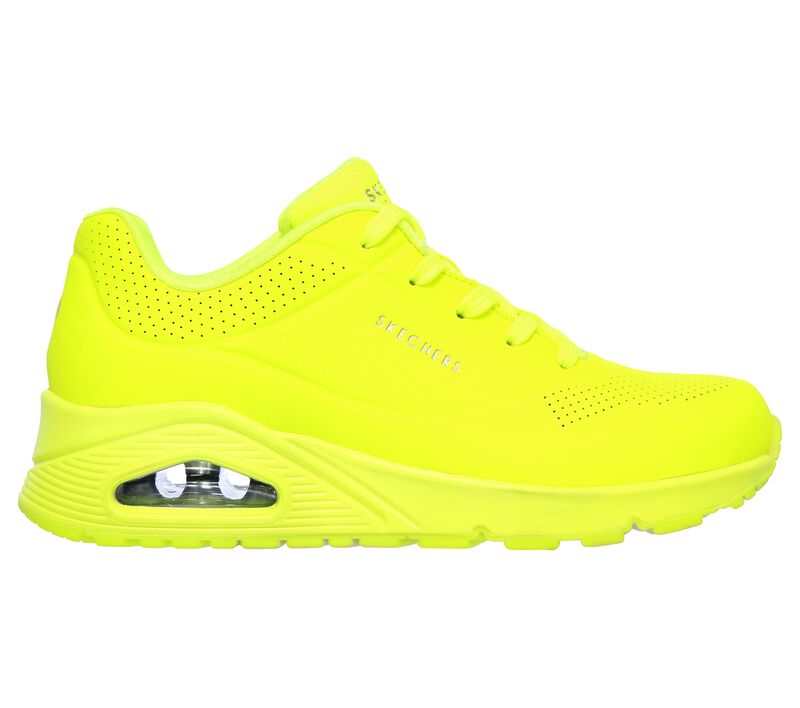 Skechers Price and Shipping
It's a striking shoe with a quite successful design, ideal for use in autumn and every day. Your purchase price on the Skechers page is $80 paying with any of the accepted methods. Credit and debit cards are accepted, as well as bank transfers. Besides, If you need to finance them, you can use the AfterPlay option. to divide your payment into four different installments.