It has happened to all of us that when walking in the dark we step on something unpleasant and dirty our shoes. But Amazon is characterized by being an innovative store, which brings you a Crocs unorthodox solution to light your way in the darkest nights of the United States. That even came to surprise the fashion experts at Look At The Square (LATSQ) and that will leave you stunned when you have them at home.
With a design very similar to the classic clogs we know, you will walk comfortably without worrying about tripping or stepping on something unpleasant. And more than the common Jibbitz we see on the Crocs online platform; you'll have a flashlight on each foot to cover much more space wherever you go.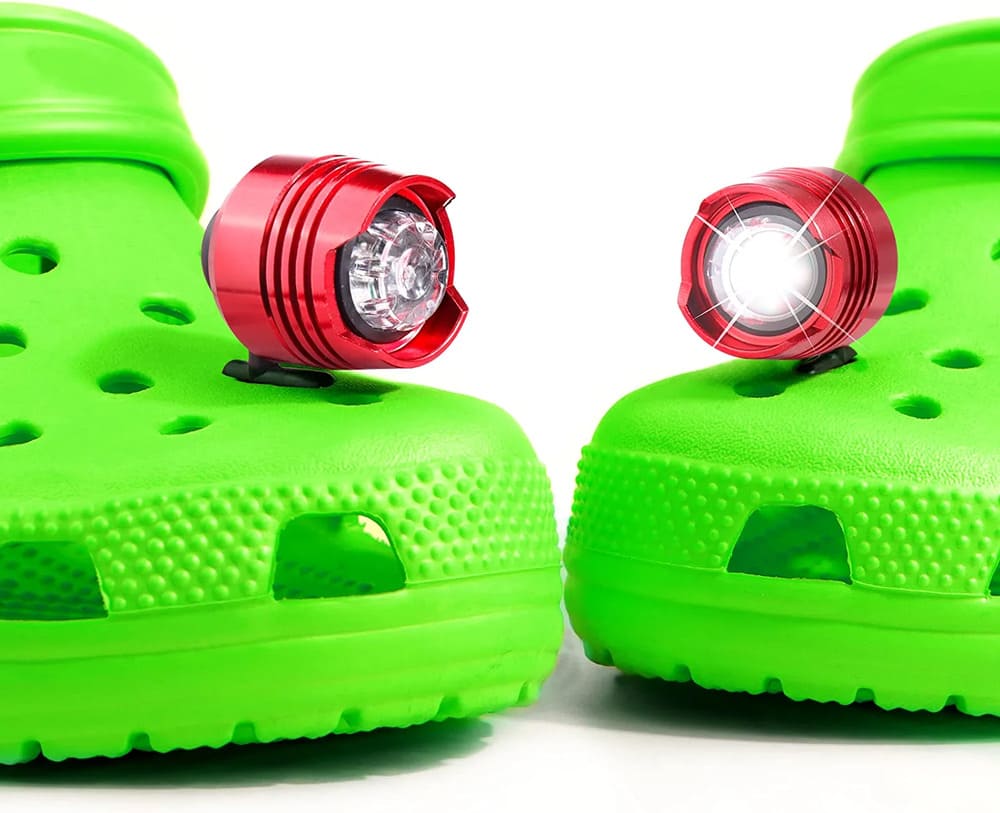 Amazon Crocs XANGNIER Clogs Shoes
They are sandals for men and women with a composition similar to the classic Crocs model. However, Xangnier clogs stand out for being equipped with 2 headlamps that shine in the dark. In this way, you can use them at all times and they can be of great help. Especially, because they are also quite comfortable.
Like the classic Crocs sandals, Amazon's Xangnier clogs model can be customized with different amulets. This complements the headlights and the design of the footwear so that it adapts to your style or preferences. It's a fun way to hang out and get your friends' attention with ease.
Always light your way
The main reason why these sandals stand out from other similar models is because of the headlights it has. These allow you to illuminate the trails you walk, so you do not trip or suffer an accident. The lamps are heat resistant, waterproof, and with the ability to adapt to all types of environments.
The headlights of the clogs come in 5 different colors to choose from, with the ability to operate for periods of 70 hours. Best of all, they can be recharged with inexpensive button batteries. Therefore, you can always make sure you have a powerful light that illuminates the surface where you step.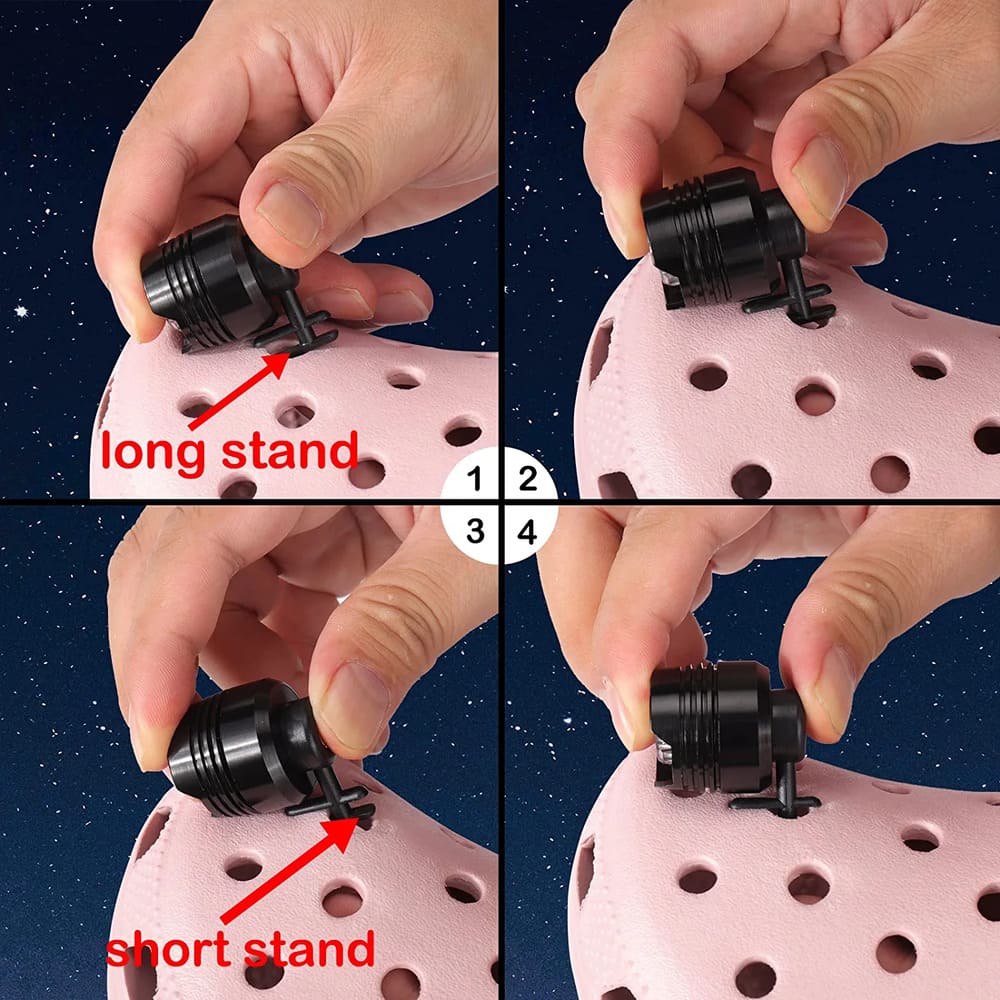 Footwear for all occasions
At first glance, these clogs may look like a model to use inside the home. However, these feature a classic design and high-quality composition that adapts to different environments. As a result, you can wear these sandals to leave your house with friends, go to the beach or explore nature. Keep your feet fresh at all times.
In addition to this, it is a shoe that does not present many problems for you to combine them. They look good in casual and sportswear, fitting naturally with a wide range of colors. So, you can always look stylish as long as you go out with these clogs on your feet.
Important details
Shoe that is made with durable and resistant material.
It has 3 adjustable light modes to adapt to the space where you are and illuminate better.
Have a high-quality buckle for headlight support.
Measurements are as follows: 5.5 x 3.9 x 1.57 inches.
They have a light weight of only 1.76 ounces.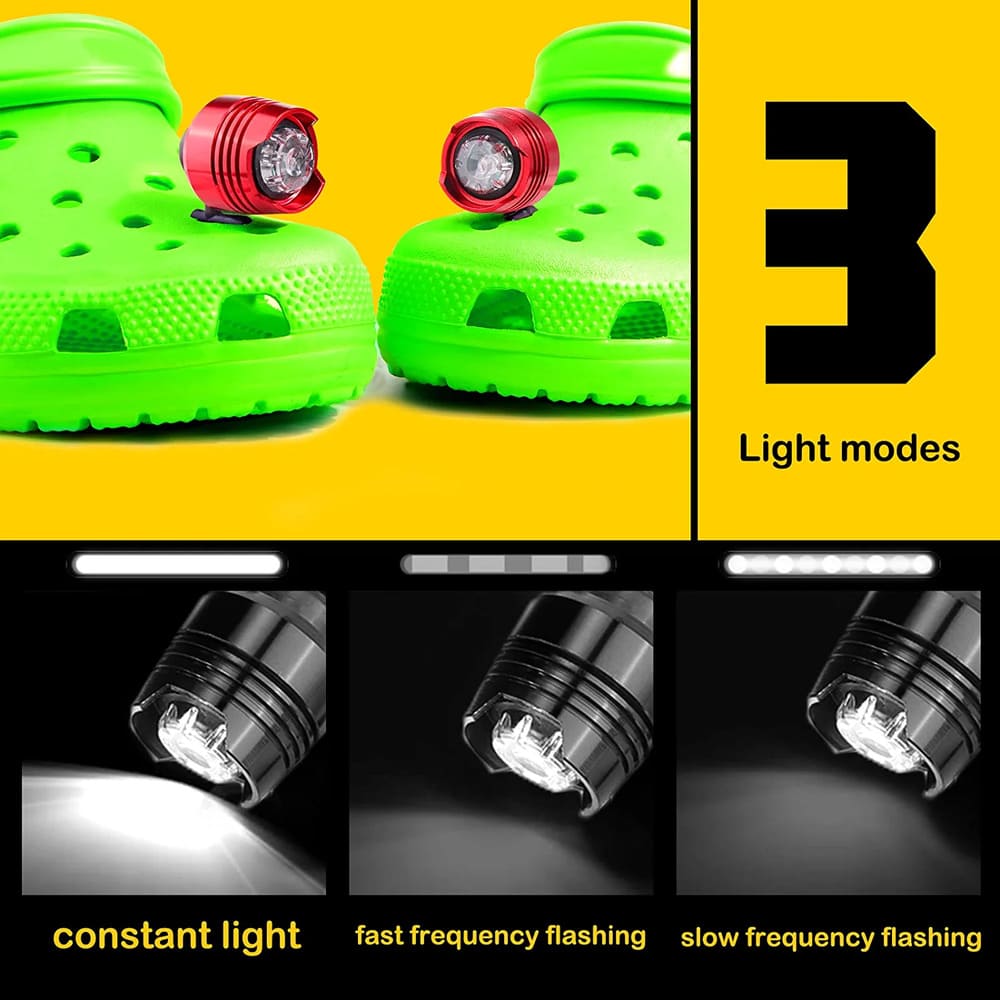 Crocs Xangnier clogs price on Amazon
You will be surprised to know that the Xangnier clogs model from Amazon has an economic price, for all the qualities it possesses. On the official website, you can make the purchase of this shoe for a cost of $19.99, with different payment methods to choose from. It is important to note that they have completely free deliveries and returns.