If on the one hand the technology in televisions, cell phones, and appliances advances… So do technologies aimed at clothing and footwear. A clear example that we see today in Look At The Square (LATSQ) is with the new model of Adidas sports boots: Adizero Prime X Strung.
At first glance, we see that it stands out as a very colorful model that you can combine with almost anything. But it also attracts attention thanks to its double sole that gives the feeling of being ultra-comfortable, light, and durable. And it is, that's why today's sports store is betting that it is a guaranteed success in the United States like the best models of Nike and Skechers. Let's see what it's all about: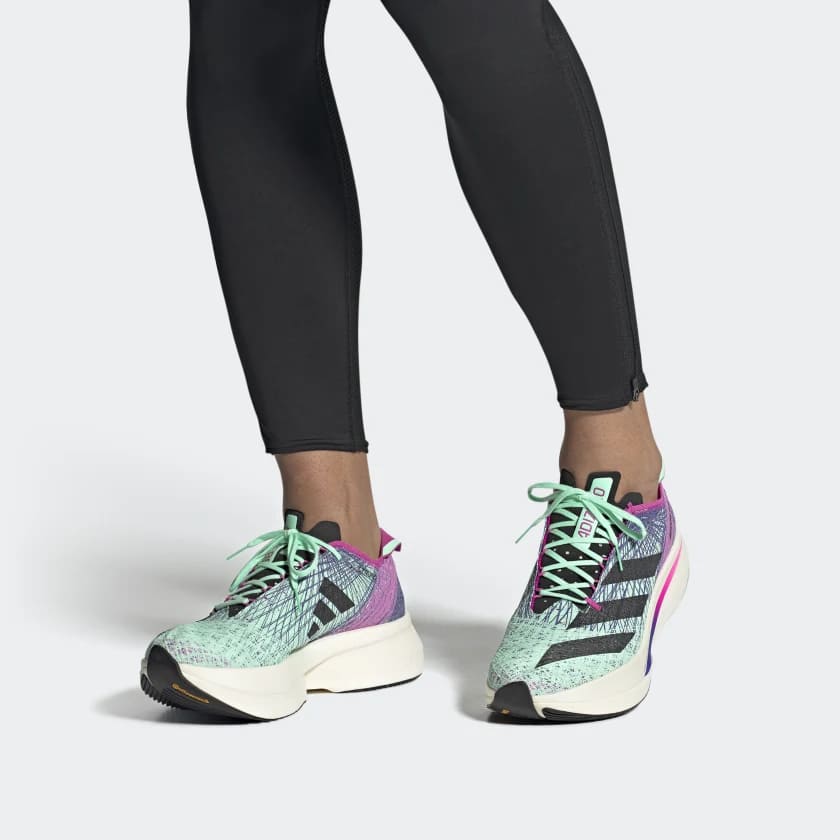 Adidas Adizero Prime X Strung
These sneakers that attract a lot of attention in the Adidas catalog, do not attract attention just because they are pretty. They promise so much, that I even managed to capture the attention of hundreds of users becoming a best-seller in a short time. And much more, thanks to the Adizero Prime X Strung, turn out to be the first Adizero running shoes with a STRUNG upper.
I feel this a textile innovation responsible for covering all the needs of the athlete to adjust to each and every one of their demands. It will allow you to program a much more active lifestyle thanks to the flexible and lightweight feeling, which will not give any limitation to your foot.
In short, the Adizero Prime X Strung are designed for lovers of long walks. Its technology not only keeps the foot comfortable but allows it to exceed its limits in a safe way. Optimize comfort, safety and fit so you break your best mark and don't feel extreme agitation in your feet after a long-distance day.
Designed to reduce the impact on your entire body
Experts warn that even walking incorrectly poses a very high risk to the rest of the body. That goes from poor posture to incorrect footwear that deforms the way we walk and consequently, our muscle and bone health. At much higher levels in athletes who do not perform their activities with the proper equipment.
Using the Adizero Prime X Strung is an easy shortcut to a much healthier lifestyle. Especially since it implements Lightstrike Pro Cushioning technology, which decreases the drop of the weight of your whole body on your feet at each step. This relieves repercussions on the ankles, knees, hips, and spine. And it turns out to be one of the reasons why it allows you to perform much longer without feeling exhausted.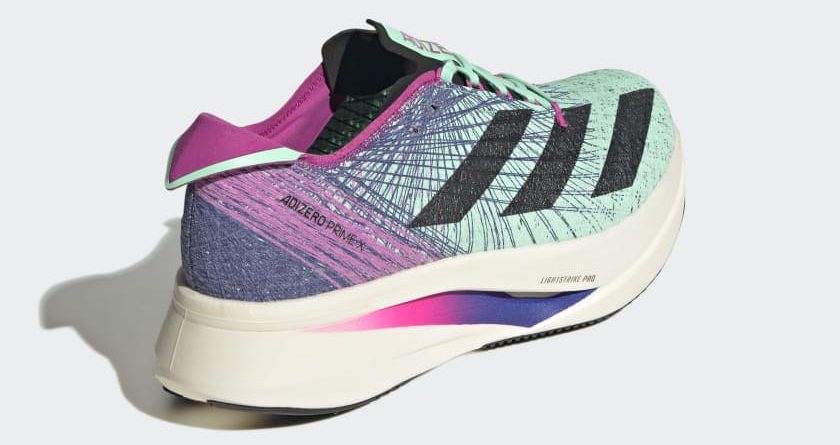 Properly distribute the impact
You probably don't realize it, but most of the impact on the foot when walking incorrectly falls only on the toe or heel. Thanks to the Adizero Prime X Strung, it allows the efficient transfer of energy capable of making you take a firm step and prevent it from affecting only part of the skin, but along it.
Details you can't miss
Lace closure to ensure a proper and personalized fit.
Lightstrike Pro cushioning, you won't feel anything under your feet while walking.
Thanks to the ENERGYRODS you avoid excessive energy loss.
Adidas made the sole out of continental rubber.
Take care of the environment, as 25% of the top was composed with at least 50% recycled content.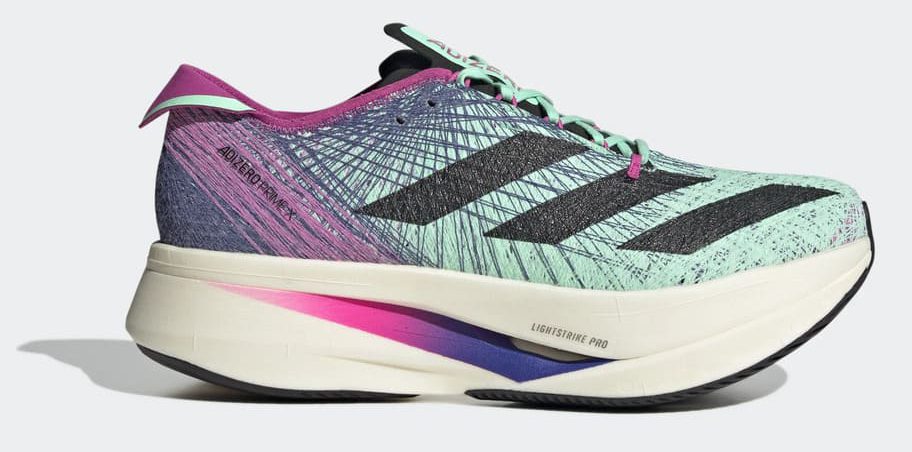 How much does the Adizero Prime X Strung cost on Adidas
We have always recommended skimping at no expense when it comes to your health. Therefore, you find the best-selling Adizero Prime X Strung in the Adidas catalog for nothing more and nothing less than $300. But, reviews don't lie, it will be a win-win, and your feet will thank you.