The month of January is loaded with many trends, which are created or that return from past years. But one that is giving something to talk about in sports stores such as Nike, Adidas, and Skechers is the Slip-on shoe models. They now revolutionize much more with all kinds of models, even those that pretend to have laces to tie like the Women's Slip-Ins: Ultra Flex 3.0 Bold Steps.
And at Look At The Square (LATSQ) we know that the increase in their popularity is due to the fact that they are easy and quick to put on, plus they are very adaptable to every type of foot. They are almost as popular to the Ultraboost or Pegasus models of Nike and Adidas in the United States, and they have nothing to envy for their quality, design, and durability.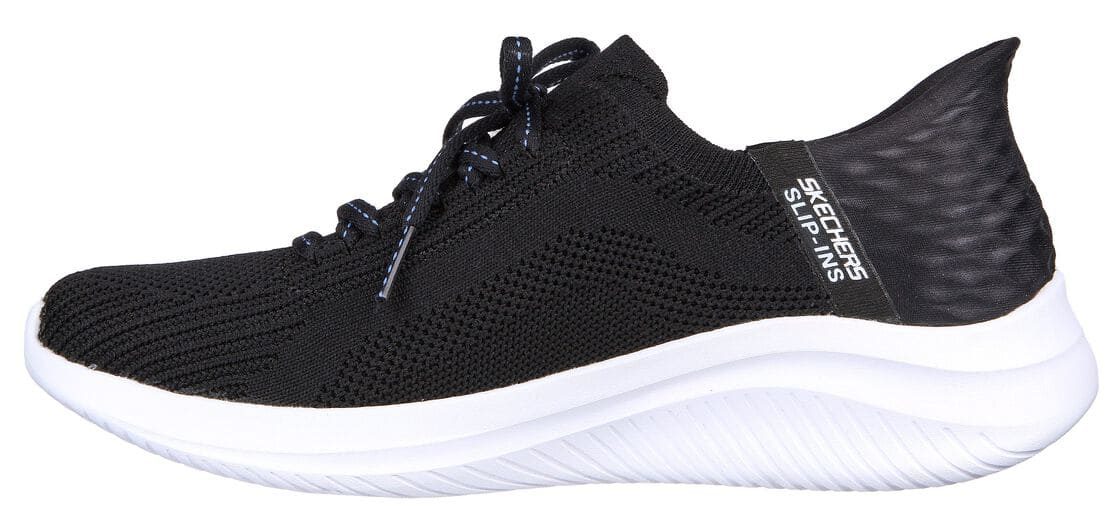 Skechers Women's Slip-Ins: Ultra Flex 3.0 Bold Steps
It is a model of sports boots for women that serves all kinds of activities. Therefore, you can use them both in casual environments and train the way you prefer. Best of all, the Women's Slip-Ins: Ultra Flex 3.0 Bold Steps model from Skechers offers great comfort. Both for the design it has and its composition.
On the other hand, it should be mentioned that these sneakers are vegan. So, they do not pollute the environment and you can use them without feeling any remorse. In addition to this, they are boots that you can wash in a simple way inside a washing machine. As a result, you can always have them in a good state to go out.
Quick-fitting shoes
There are many qualities to highlight about this model of sneakers from Skechers. However, we must start by mentioning the fact that they are quick and simple-fitting boots. It may not seem like a big deal, but it is a great advantage for those occasions when you have to leave home in trouble and you can not waste much time.
Despite having a quick fit, they are still safe shoes that do not pose any risk when walking or running. That is, you can use them without having to worry about them coming out from one moment to another. They achieve this thanks to the fact that they have a Heel Pillow construction that keeps the feet secured in place.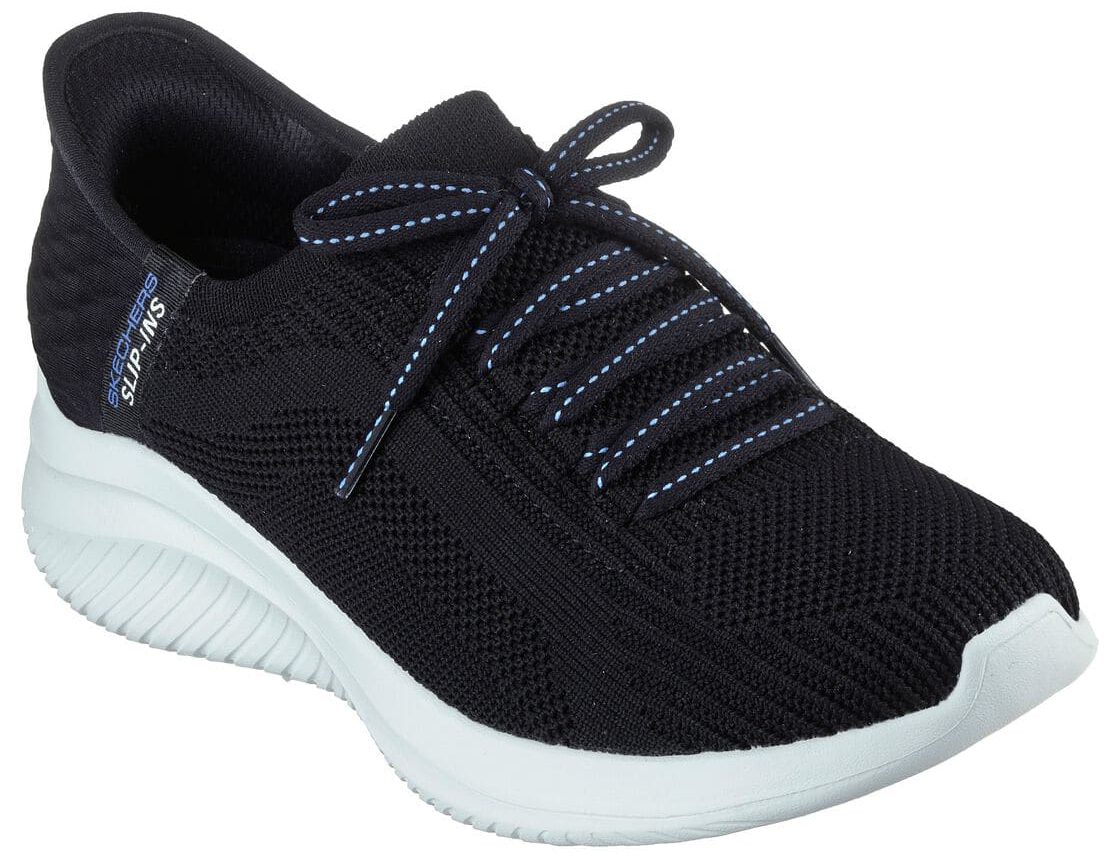 The insole of great comfort
Another of the key details that these women's shoes have in their composition, is the Skechers Air-Cooled Memory Foam insole. It keeps your feet cool at all times, so you're more comfortable running or walking. Complemented by the Stretch Fit design of the sneakers, you'll feel like you're just wearing your socks.
Both for sports activities and casual outings, this is a great advantage for the user. First of all, because it allows it to remain with more energy. In addition, it reduces the force of impacts that occur when walking on any surface.
Design features
They have a technical fabric with decorative laces on top.
The midsole of the shoes is lightweight and can absorb shocks.
They have traction sole with good flexibility and versatility.
They are complemented by a splendid heel of 1 1/4 inches.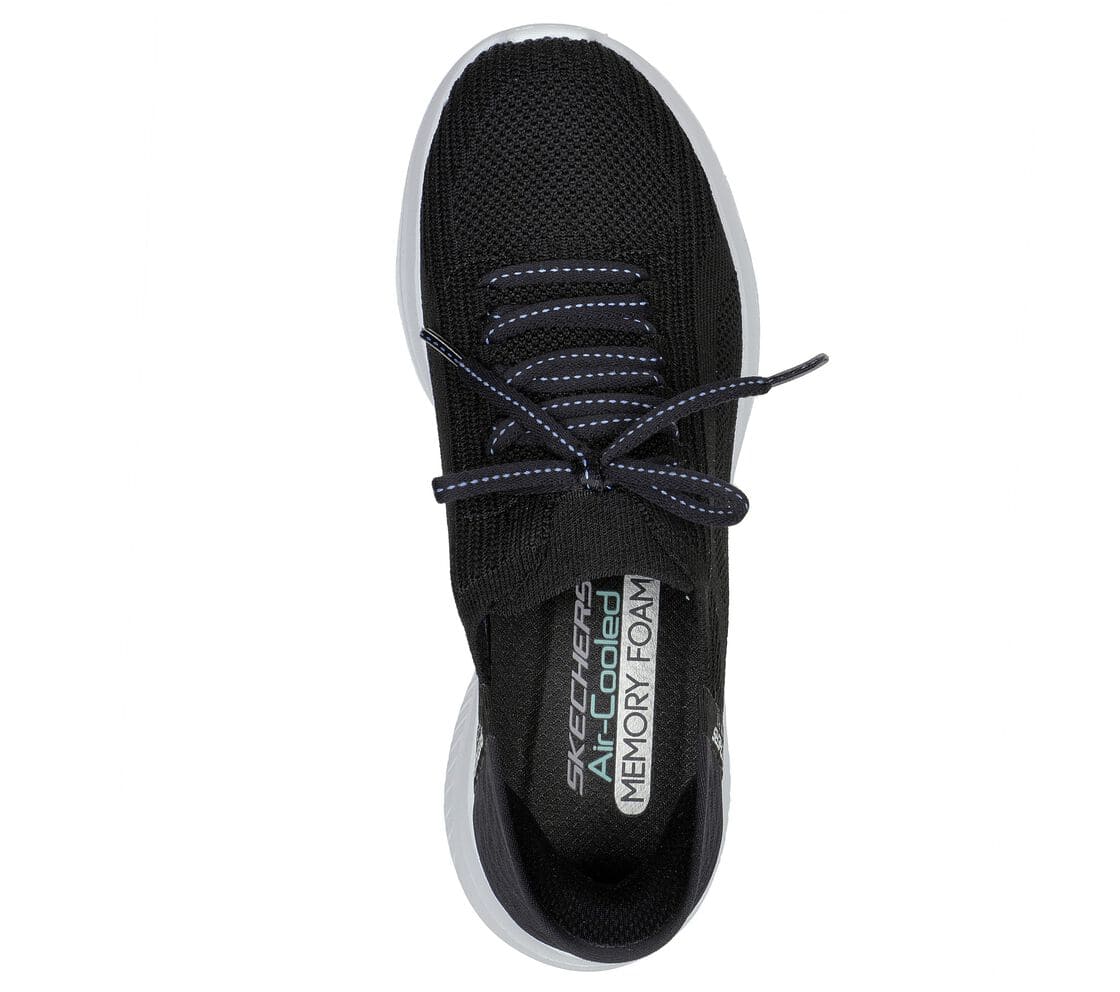 Skechers Women's Slip-Ins: Ultra Flex 3.0 Bold Steps Price
Within the catalog of sports shoes for women of Skechers, you can get these boots. The Women's Slip-Ins: Ultra Flex 3.0 Bold Steps model is affordable for just $90.00 or $22.50 in 4 monthly installments and no interest through Afterpay. Plus, registered Skechers members can get them with free shipping.