Who said sportswear can't be stylish? This season the Nike catalog surprises with an option that turns heads. Even the most demanding are choosing to try this new style in the United States. Comfort and elegance? Approved. Look At The Square (LATSQ) is pleased to bring you an option so versatile, you'll want to ditch everything else in your closet.
Sweaters, coats, jackets … everything is condensed into a favorite option. No matter what season you use it for, for what occasion or outing, it will be perfect. Plus, it makes Zara afraid because you won't need to look at it twice. And for you, who renew your style every year, we know that this is an option that you don't want to miss.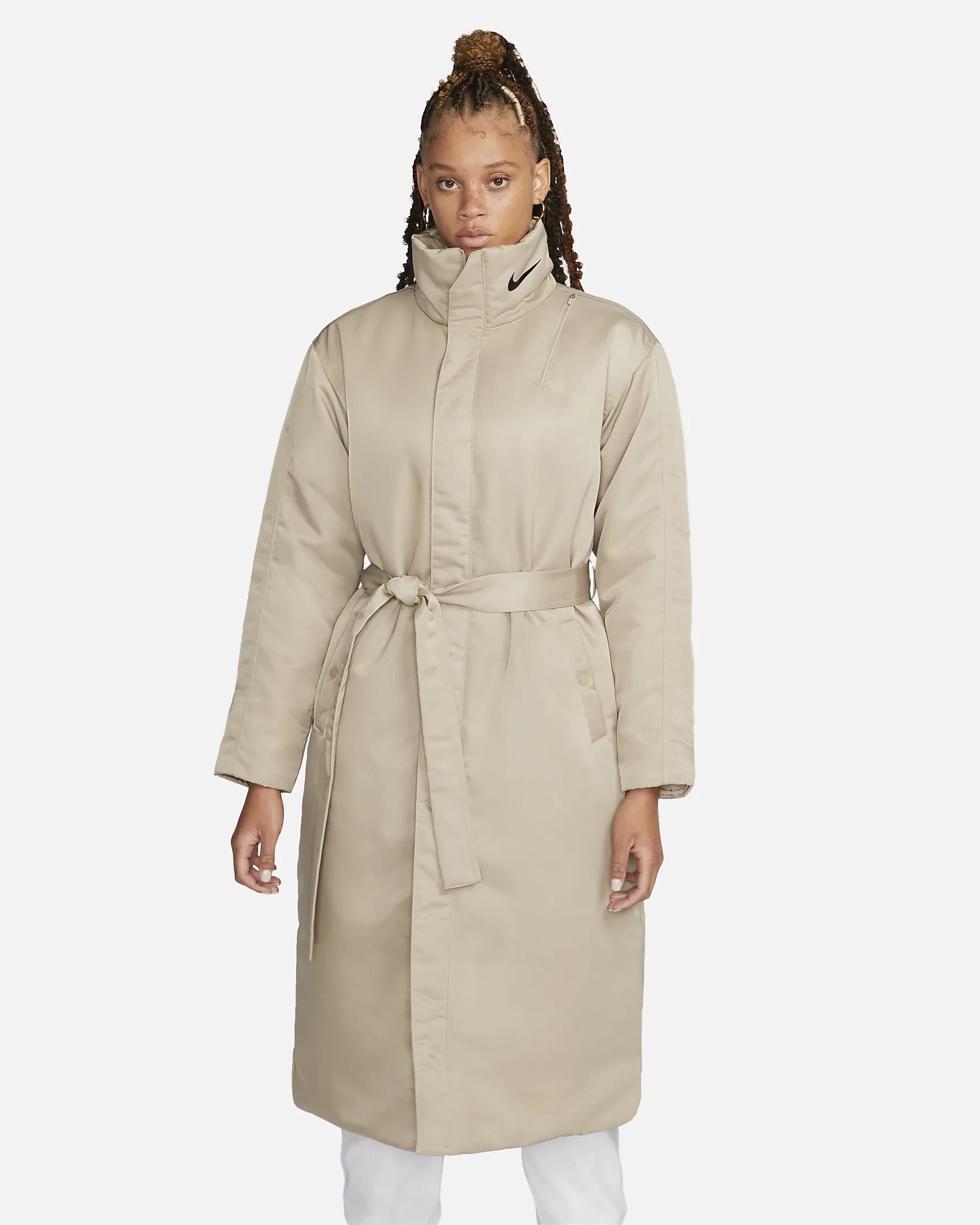 Nike Sportswear Women's Synthetic-Fill Parka
It is a coat from the Nike catalog with a unique and distinguished design, perfect for cold or rainy days. In fact, it has the ability to repel water and prevent you from suffering from a cold. At the same time, it keeps your body warm and protected from low temperatures. It is beige in color and is available in multiple sizes, from XS to 2XL.
You can combine this product with casual or sports clothing since it has a very versatile design. In addition to this, it has a loose fit that allows you to feel comfortable at all times. It won't take away from your range of motion when using it, since its composition is quite smooth. It is also necessary to mention that it possesses the following qualities.
Composition
This Nike garment is made with recycled polyester, in its entire composition. Thanks to this, it is a product that provides comfort and does not get dirty easily. In addition, it should be mentioned that you can wash it in the machine when required. In this way, you will save time in the process.
It also uses recycled fibers from plastic bottles for interior insulation, so you can stay warm at all times. As a result, it is a product that you can use in humid climates and prevent possible diseases. Thanks to the high neck design, you can stay warm from neck to toe.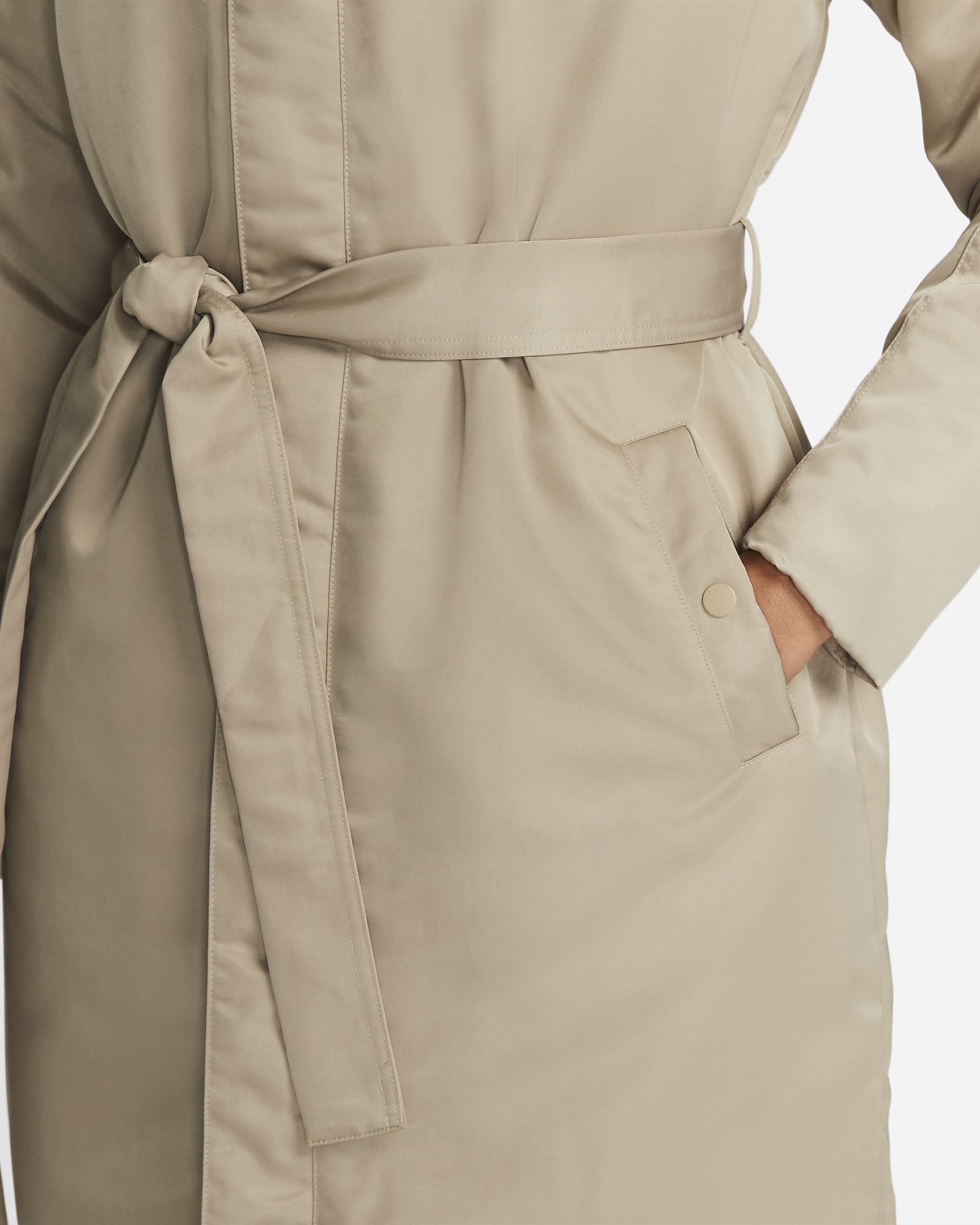 Big Pockets
Going out in this coat not only offers style and warmth but also provides comfort to carry all your accessories. It has a chest pocket with a zipper and 2 on the sides with button closure. In this way, you can carry your wallet, phone, keys, and much more with you. They all offer great protection and security for your personal belongings.
Nike Price and Shipping
On the official Nike website, this model of women's coat has a value of $250. It has the option to be purchased in 4 interest-free payments of $62.50 with Klarna. In addition, Nike has multiple payment methods with credit and debit cards.
Nike Complementary Accessories
In the Nike women's clothing catalog, there are many options to complement the coat that we mentioned before. Among the most prominent is the Nike Waffle One By You sports boots. They are available in multiple colors and sizes, to choose according to your preferences. Due to their composition, they can be used to go out or practice any type of sports activity.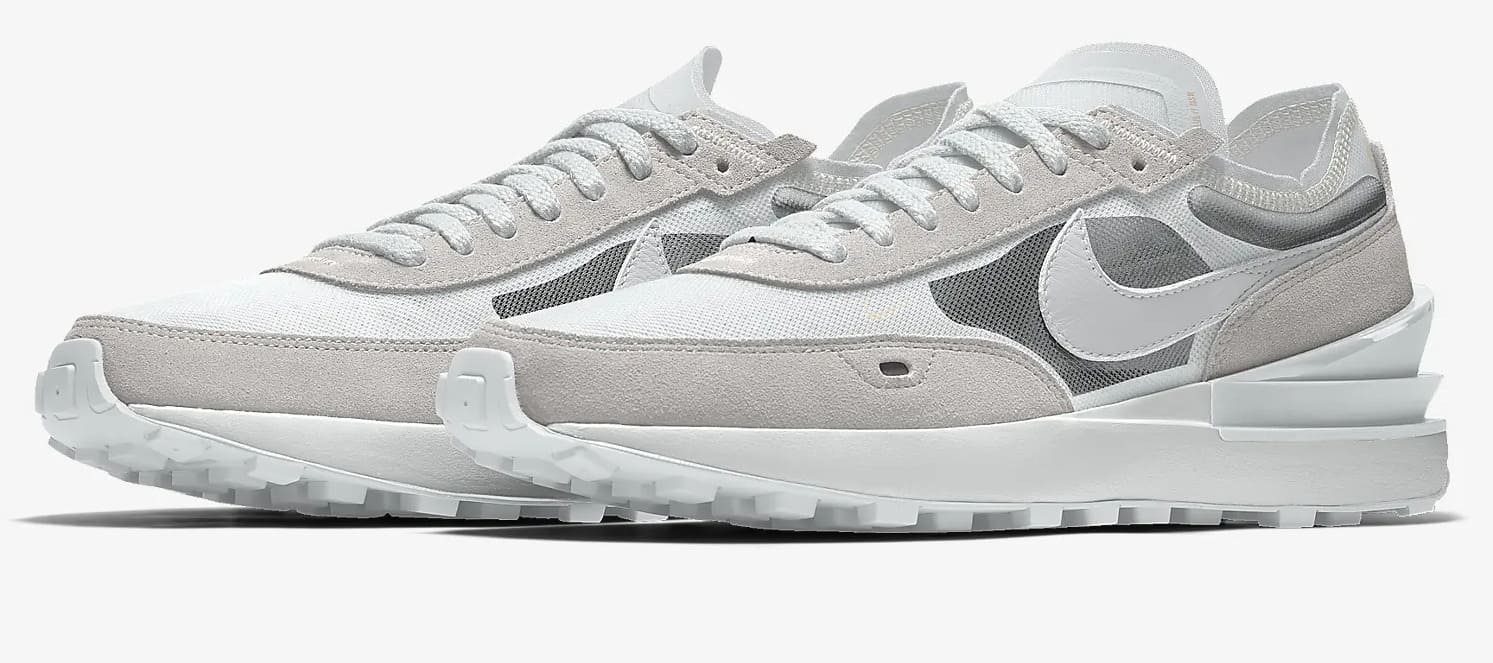 This model of sports shoes is also available for men. They have a casual design, with a stable structure that provides a natural range of motion, without causing discomfort. You can buy them for a cheap price of $125. As with the coat, you have the option of paying them in 4 interest-free installments of $31.25, through Klarna's services.