A cleaning tool designed to meet the needs of everyone when it comes to cleaning their homes in the United States. The Target handheld vacuum cleaner works to get dirt and grime out of the toughest nooks and crannies, like under the bed, inside the couch, and more.
At Look At The Square (LATSQ), we also have cleaning and personal or home grooming experts. That is why we have prepared this informative material full of comments and details about this new portable vacuum cleaner from Bissel.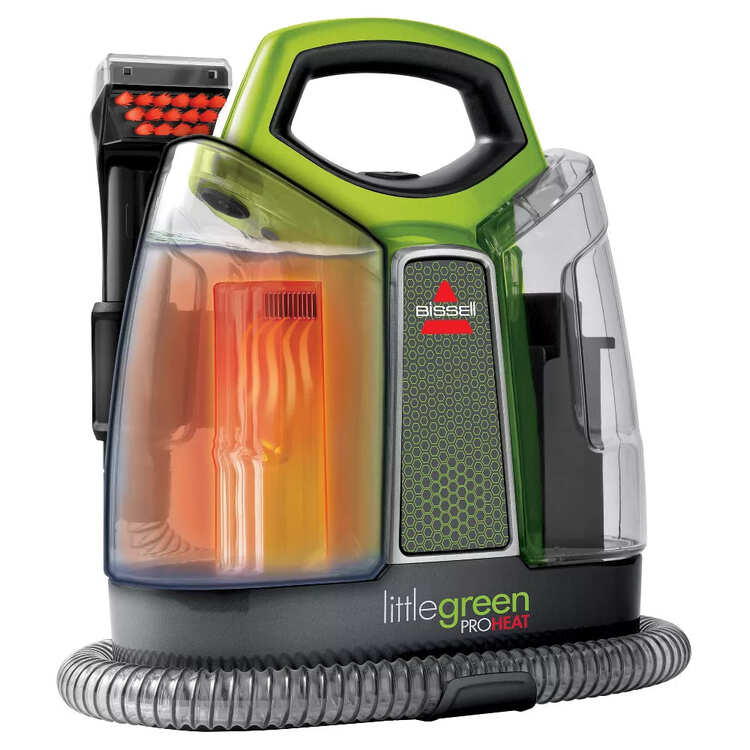 BISSELL Target's Little Green ProHeat Portable Deep Cleaner
For occasional household cleaning challenges, the Bissel Little Green ProHeat portable vacuum cleaner is the ideal solution for cleaning hard-to-reach spaces. It is a lightweight, compact machine that can remove tough stains that accumulate over time or result from a good afternoon of mischief from the little ones in the house.
It has three specialized tools to remove stains from any surface;  your upholstery, carpets, rugs, cars, and stairs, among others, will not have a better cleaning tool. Thus, this appliance's main objective and mission are to help you get the dirt out of your home while maintaining fresh and pleasant smells.
Likewise, if you want to wash your pets easily, without having to use uncomfortable hoses or waste a lot of water, you can do it with the help of the Pet Cleaner. You can do so with the help of the BISSELL Target Little Green ProHeat Portable Deep Cleaner.
Portable Cleaner Features
This portable cleaner has outstanding features to mention, which are as follows:
Its dimensions are as follows: 14.5 inches (height) x 12 inches (width) x 6.5 inches (depth).

It permanently removes stains with the power of OXY and its powerful suction system.
Heatwave technology helps maintain water temperature while loosening and removing stains.

It includes other specialized tools, which make it easier for you to clean different areas of your home.

It has a lightweight and compact design capable of being transported anywhere you want. Its total weight is only 9.2 pounds.

It has a capacity of 37 ounces of water.

It is plugged in and plays, and its cord is about 15 feet long, making it easy to maneuver.

It has only one-speed setting, but that's enough to get you through the cleaning tasks you want.

It has a full warranty of 2 years in case of factory defects or malfunction. In either case, the contract is provided by the manufacturer.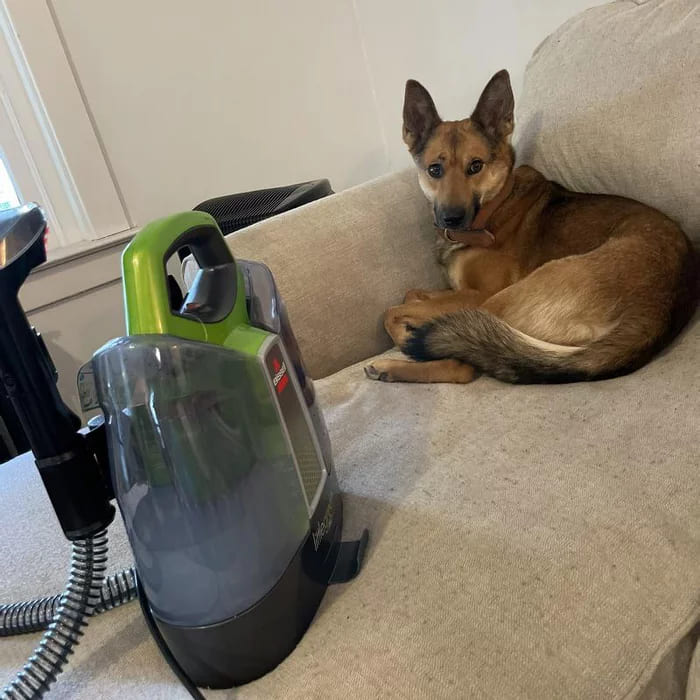 Benefits of this cleaning tool
It brings multiple benefits, serving you inside or outside your home when cleaning. These are the following:
It can be carried anywhere you want without needing transportation such as a car or any other. This is due to its lightweight and easy storage.

Inside its box, besides the specialized brushes, it also includes a cleaning solution patented by the brand, which will help you remove the most challenging dirt on your fabrics or carpets for years.

It is a safe product since it is only used when plugged into the mains.

It contains an instruction manual where you can learn about the usefulness and functions of this portable cleaner. Although its use is simple and for that, you have easy access buttons inside its control panel.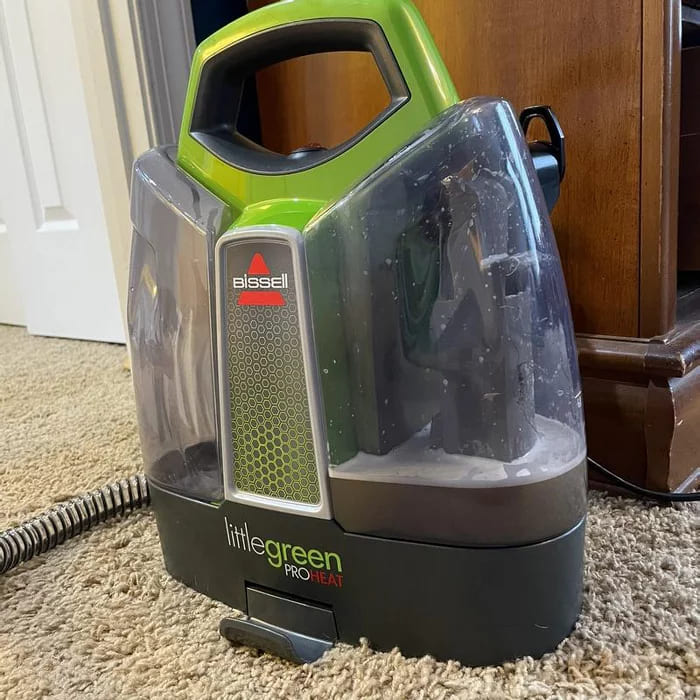 Cost of the Little Green ProHeat Portable Deep Cleaner at Target
This functional portable cleaner, with the vacuum cleaner, costs $120, subject to offers and promotions the store leaves available to all its customers. On the other hand, if you want to cancel the electronic protection of your handheld vacuum cleaner, you only have to pay a price above $17 for two years of protection.