Zara is very clear about how violent winters can be in certain areas of the United States, so it is setting trends with a coat that you can use to protect yourself from snowstorms, or for a casual outing. Do you want to have a functional garment that saves you from being frozen in the middle of the night? We at Look At The Square (LATSQ) have put the magnifying glass on this 600 Fill Power Down Coat.
Which, in addition, dares to revolutionize the way in which we have seen this Spanish store that stands out above all for its delicate and elegant products. It has taken a 360° turn, to stand up to the options of coats, jackets, and sweaters for winter that is becoming very popular in other stores such as Amazon, Macy's, and Urban Outfitters.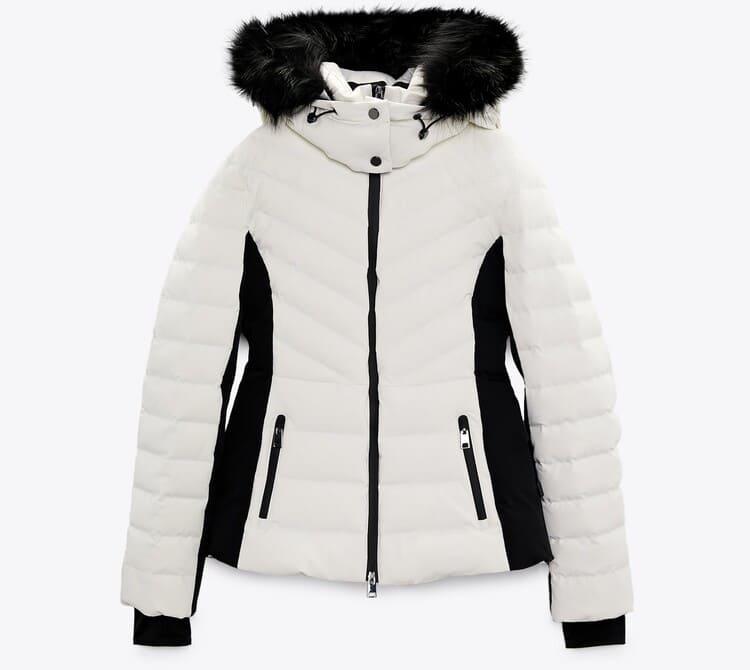 Zara 600 Fill Power Down Coat
Dressing fashionably during the winter without losing comfort and warmth is something you can achieve with this garment from Zara. It is a spectacular coat that offers protection against water and wind, to prevent you from getting sick or suffering when leaving home. And best of all,  the 600 Fill Power Down Coat model from Zara does not detract from mobility.
All the features of this Zara coat are intended to help you fight the cold. At the same time, it is a comfortable and functional structure, with multiple integrated pockets for easy access, so you can take your personal items with you. In addition, the elastic waist adjusts to the texture of your body for comfort.
Despite all the high-quality qualities that this coat has, its elaboration doesn't harm the environment.  In fact, its production meets several social, health, and safety standards. As a result, you can contribute to the reduction of environmental pollution on the planet with the purchase of this garment.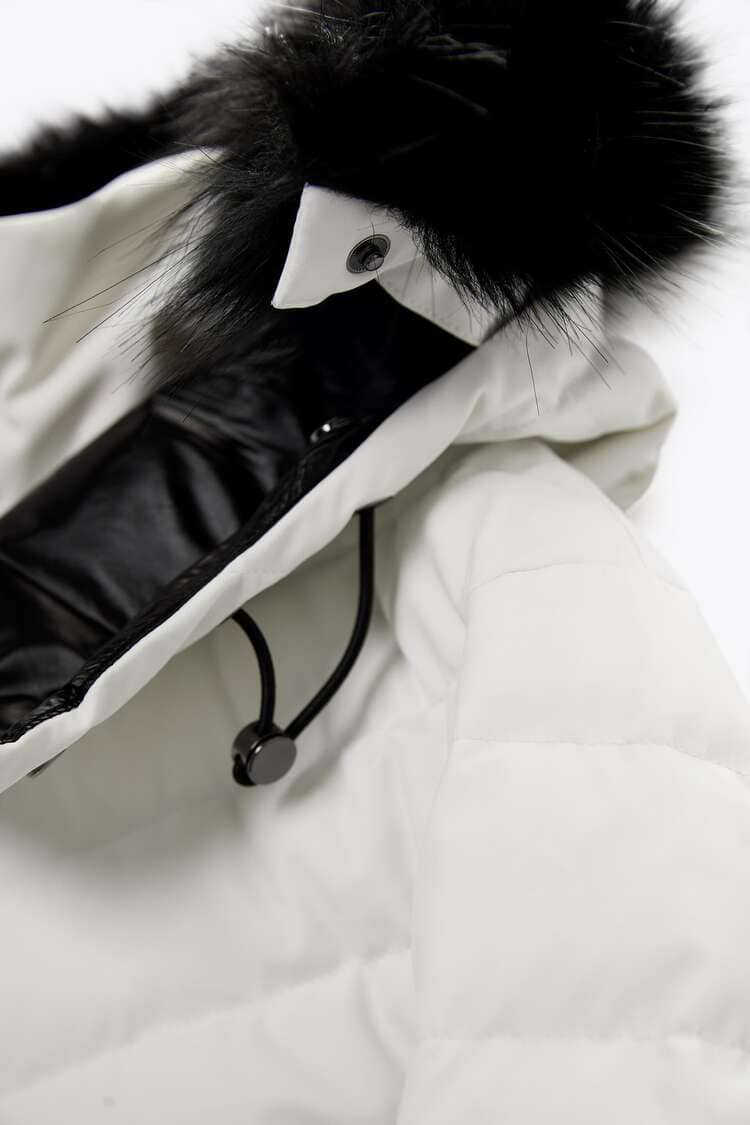 Essential details in the design of the 600 Fill Power Down Coat
It is a piece designed with 90% feather and 10% down. Thanks to this, it has an incredible thermal insulation capacity.
It features a double-layer waterproof fabric to keep the body warm. The outer layer repels water, while the inner layer allows air to pass through.
Its polyamide, polyester and elastane production help the body to perspire at all times, regardless of the environment.
In the area of the sides and sleeves have elastic fabric that helps improve movement.
Zara's 600 Fill Power Down Coat uses RECCO technology so professionals can find you in the event of an accident.
The synthetic hair hood it has is adjustable and detachable. It is naturally complemented by the high collar with elastic cord.
Tips for washing and caring for this garment
Just as this fantastic jacket from Zara protects you from the cold watching winter, you should also do your best to keep the fabric in good condition. Taking care of your clothes is taking care of the environment. And in this case, it will be enough to clean with a cloth or delicate brush for clothes.
Hand washing maximum 30ºC/86ºF.
Do not use bleach/bleach.
Do not iron.
Do not dry clean.
Do not dry in a dryer.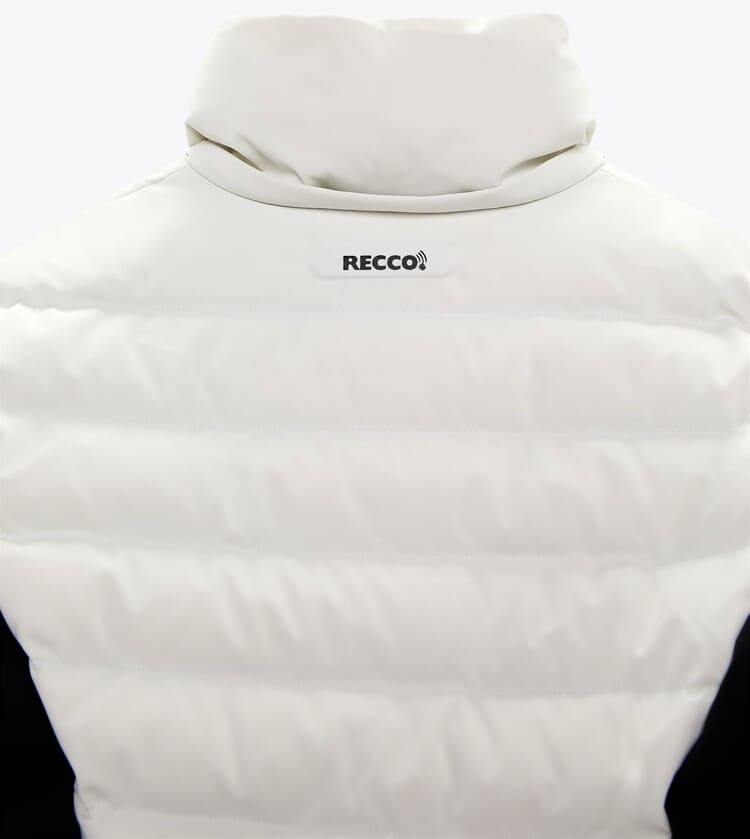 Zara 600 Fill Power Down Coat Price
To save time and speed up the purchase process, you can buy this winter coat from the Zara website. It is a product with an affordable price of only $279.00 and free standard shipping, which takes between 2 to 4 days. If you want immediate delivery, you will have to pay an additional cost of $9.95 to $25.00.