Everyone who knows Zara's fashion style knows that it is the choice of choice when you want something elegant, stately, and classic. But, this time the Spanish fashion store broke the mold with an urban style dress, and blue jean fabric. To say that it left us all open-mouthed at Look At The Square (LATSQ) is an understatement, and we couldn't ignore it.
The Denim TRF Dress turns out to be very similar to what we are used to in Urban Outfitters. A casual, carefree, and very urban style to combine for both day and night outings. From where you see it, it is sure to be a total success in many parts of the United States. And more, when we detail its details below: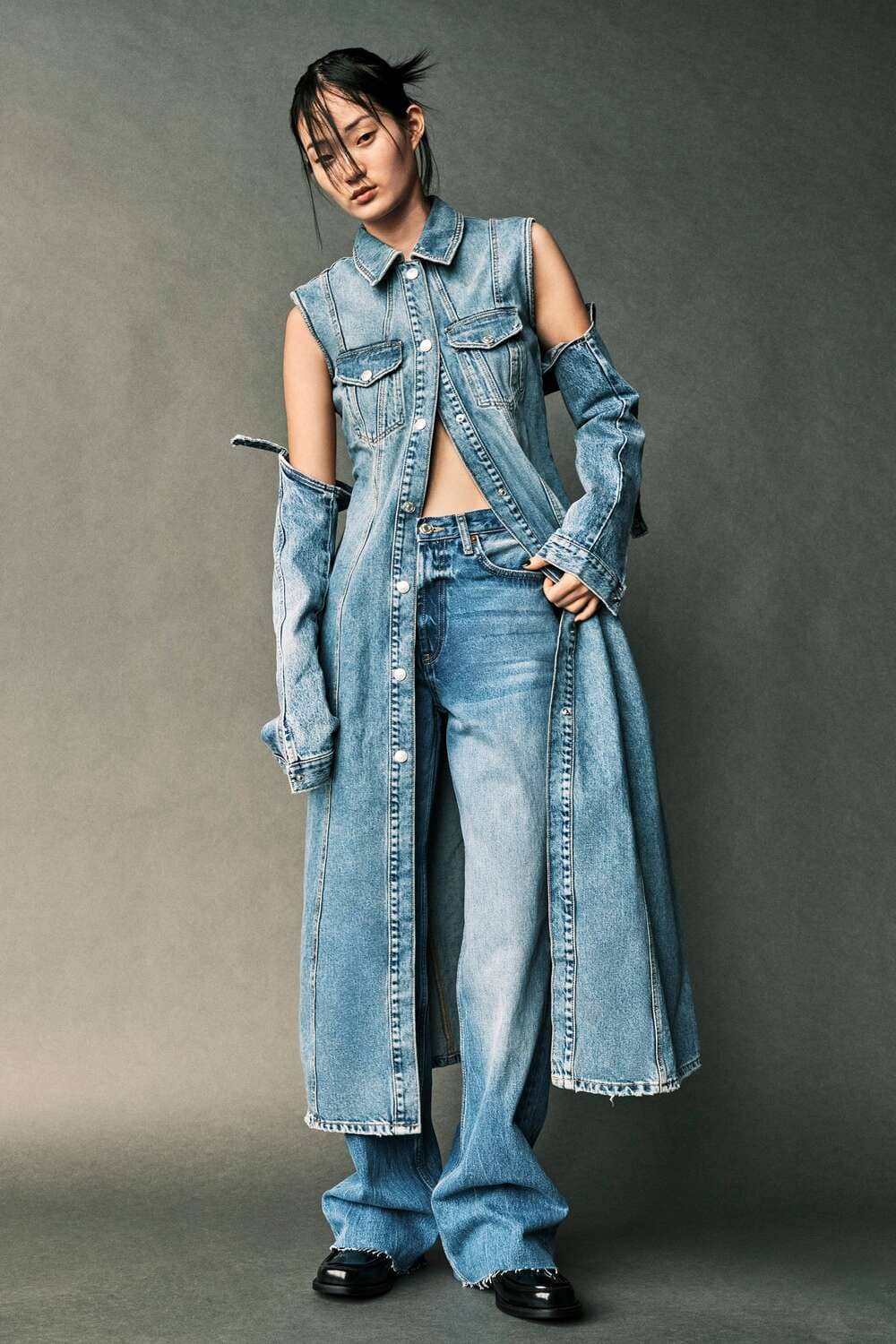 Zara Denim TRF Dress
Innovative garments are necessary to capture the attention of the public and stand out from the crowd. For this reason, the Denim TRF Dress model from the Zara catalog is one of the best pieces for women in the collection. This is a comfortable dress, with a unique style that stands out to the naked eye. And best of all, it can be easily combined.
The unique composition of Zara's Denim TRF Dress model offers you the option to wear it on all kinds of occasions. Especially at parties and gatherings with your friends. On the other hand, it is also important to note that this is a dress with a high-quality structure. That is, it is a piece that with proper care you can use for many years.
Sleeveless design
To keep you cool anywhere, this innovative dress from Zara features a sleeveless design. In this way, you will not feel that you suffocate from the heat or humidity in the environment. On the contrary, you will feel free and have the ability to move your arms in a comfortable way. In addition, you can use all kinds of accessories on your wrists.
To complement the dress's sleeveless design, it features patch front pockets with a placket. In this way, you will have available the option to store your objects for personal use and take them with you anywhere.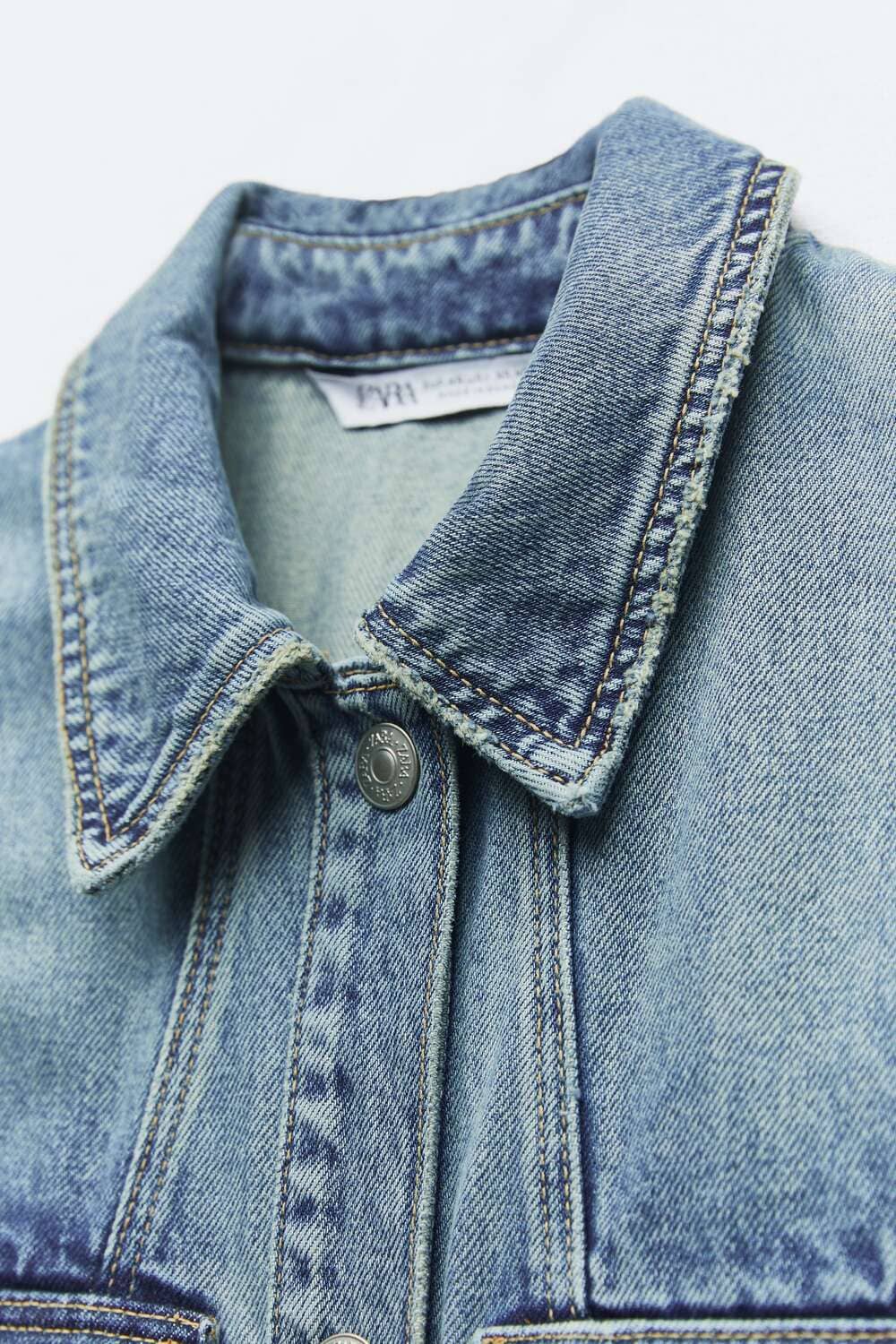 With front closure
Another advantage offered by this model of dress from Zara is that its style can change easily. That is, it gives you versatility in the way you dress so that you look different ways, preserving a unique style. In particular, it is a garment that can be used open or closed, thanks to the front closure it has.
This piece of the dress has high-quality metal buttons that can be easily put on or removed. And best of all, they have a durable composition that does not suffer damage from weather or other elements outside.
Cleaning tips
This model of dress can be washed with a machine, by means of a delicate cycle.
You must make sure that the maximum temperature of the washing machine does not exceed 40ºC or 104ºF.
Do not use any type of bleach or bleach during the cleaning process of the dress.
If you decide to iron it, do it with a maximum temperature of 150ºC or 302ºF.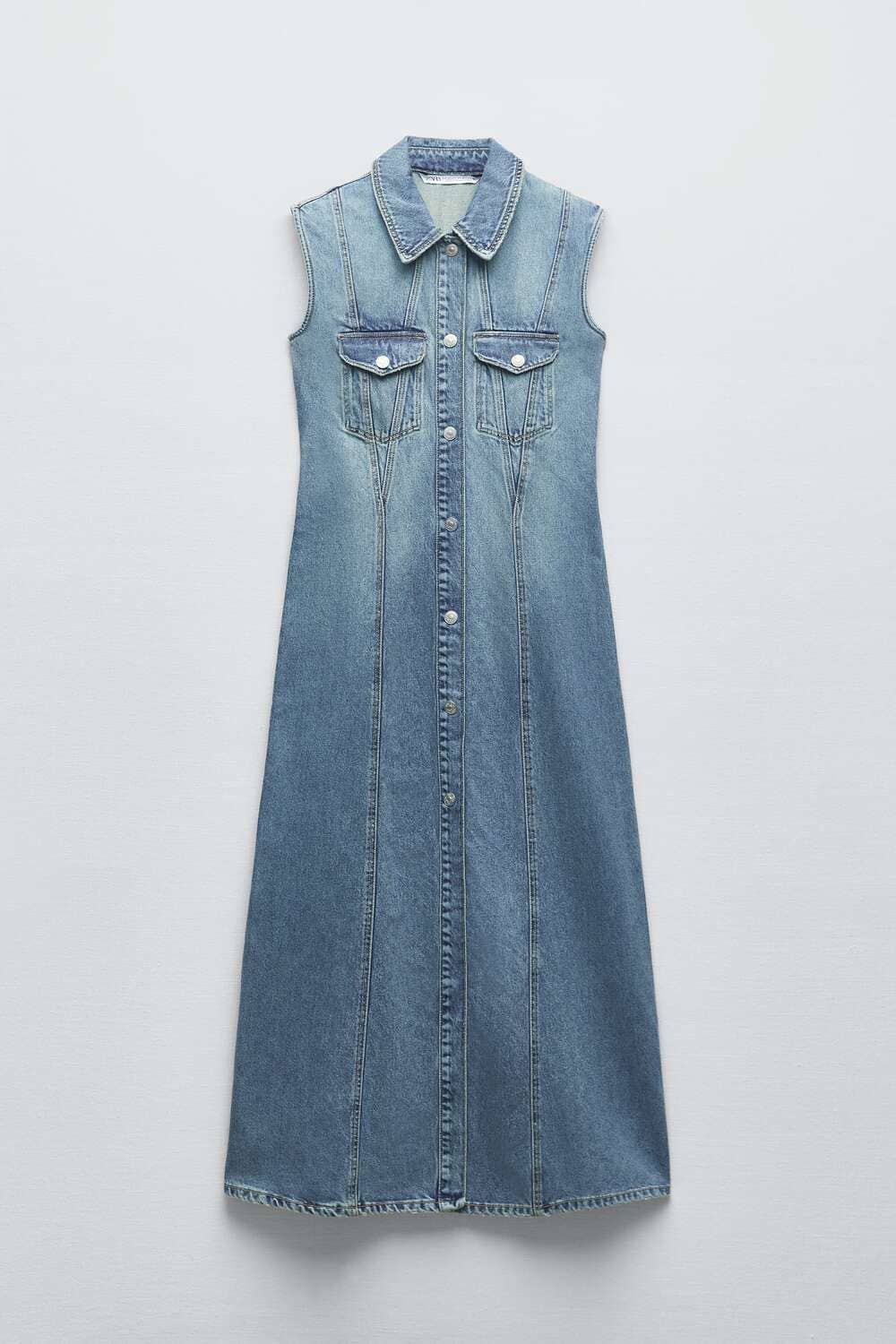 Zara Denim TRF Dress Price
Today, the Denim TRF Dress model from Zara has an economical price on the official website. This garment is available for a cost of only $69.90, in any of the sizes. In addition to this, it has different methods to receive the dress at the doors of your house. At the time of placing the order, you can choose the one you prefer.