There is still a month left until spring arrives in the United States, but it is better that you start preparing your outfits, especially since as the dates approach, brands such as Skechers, Nike or Adidas raise the price of their products. For this reason, at Look At The Square (LATSQ) we want you to get to know a very trendy model of sandals for this new season.
Practically, they are very versatile shoes, which are well designed for casual outfits, they also serve you so you can go out with friends, even walk on the beach. On the other hand, they are easy to install, and they come in various models and colors.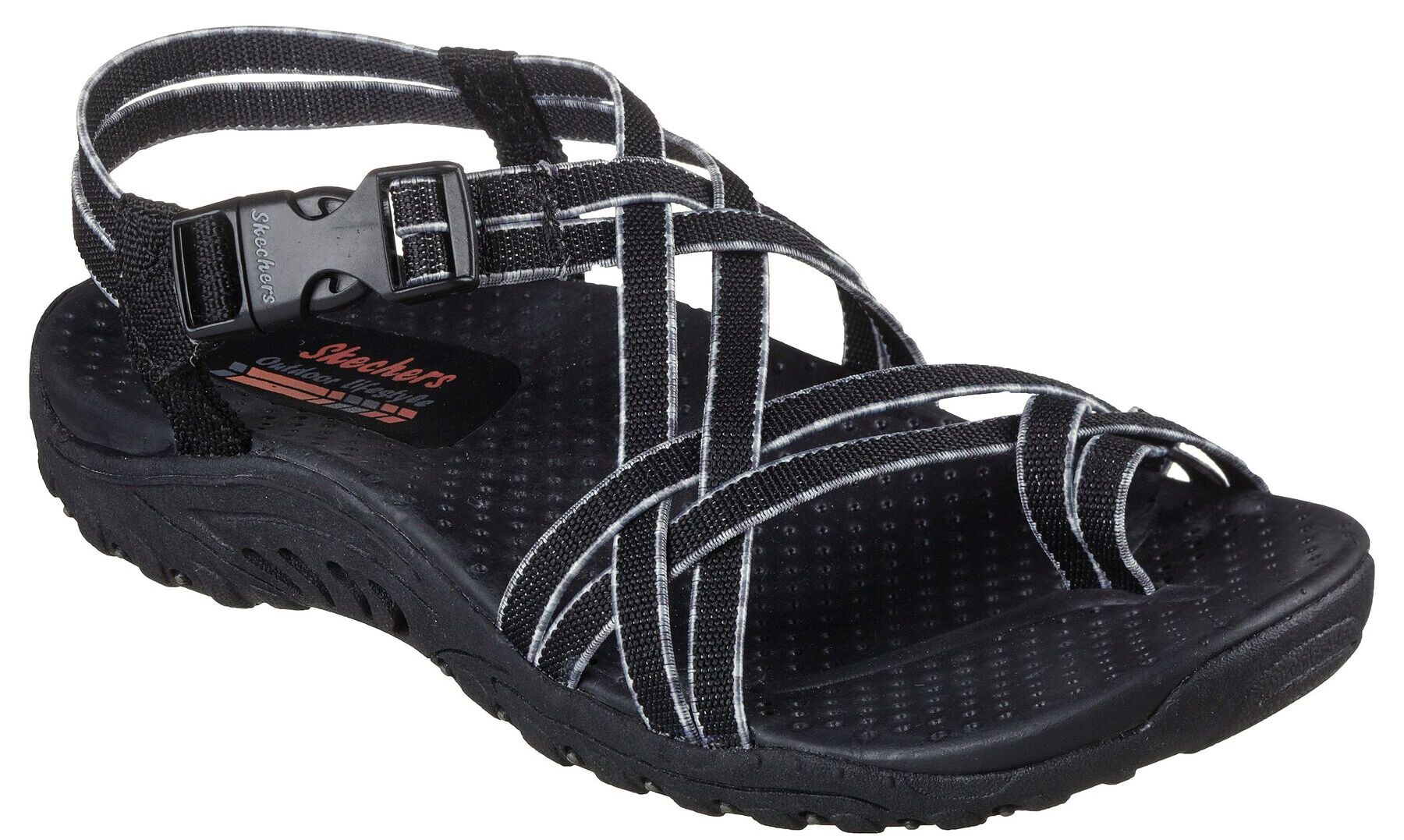 Skechers Reggae Fun Banter
Your foot will look delicate with the Skechers Reggae Fun Banter sandal. It is a feminine shoe with which you can be relaxed anywhere. The structure of the shoe is designed to provide support to your foot, and also to be ventilated.
Added to this, the instep of the shoe is open, they have straps that overlap the foot, which gives it a very nice look. Now let's talk about the sole, which is one of the brand's strengths. On this occasion, the sole continues to maintain the line of flexibility, so that it can mold itself to the shape of your foot.
It should be noted that Skechers products are mostly vegan, excellent for those who have this lifestyle.
Details of women's sandals
The midsole is Reggae, which is light and flexible. It can absorb the impact of your footstep, especially when you do high-impact activities such as running.
You can wash the sandal in the washing machine
Has details of the brand's logo
The closure system is with a snap, which makes it an easy shoe to put on and take off
Available colors are black, blue and pink
The sizes vary from one model to another. The black copy is only available from size 8 to 11.
Skechers Reggae Fun Banter Price
We are not going to deny it, Skechers products are usually somewhat expensive, but luckily, this time it is different. These women's sandals are on sale, but only for a limited time.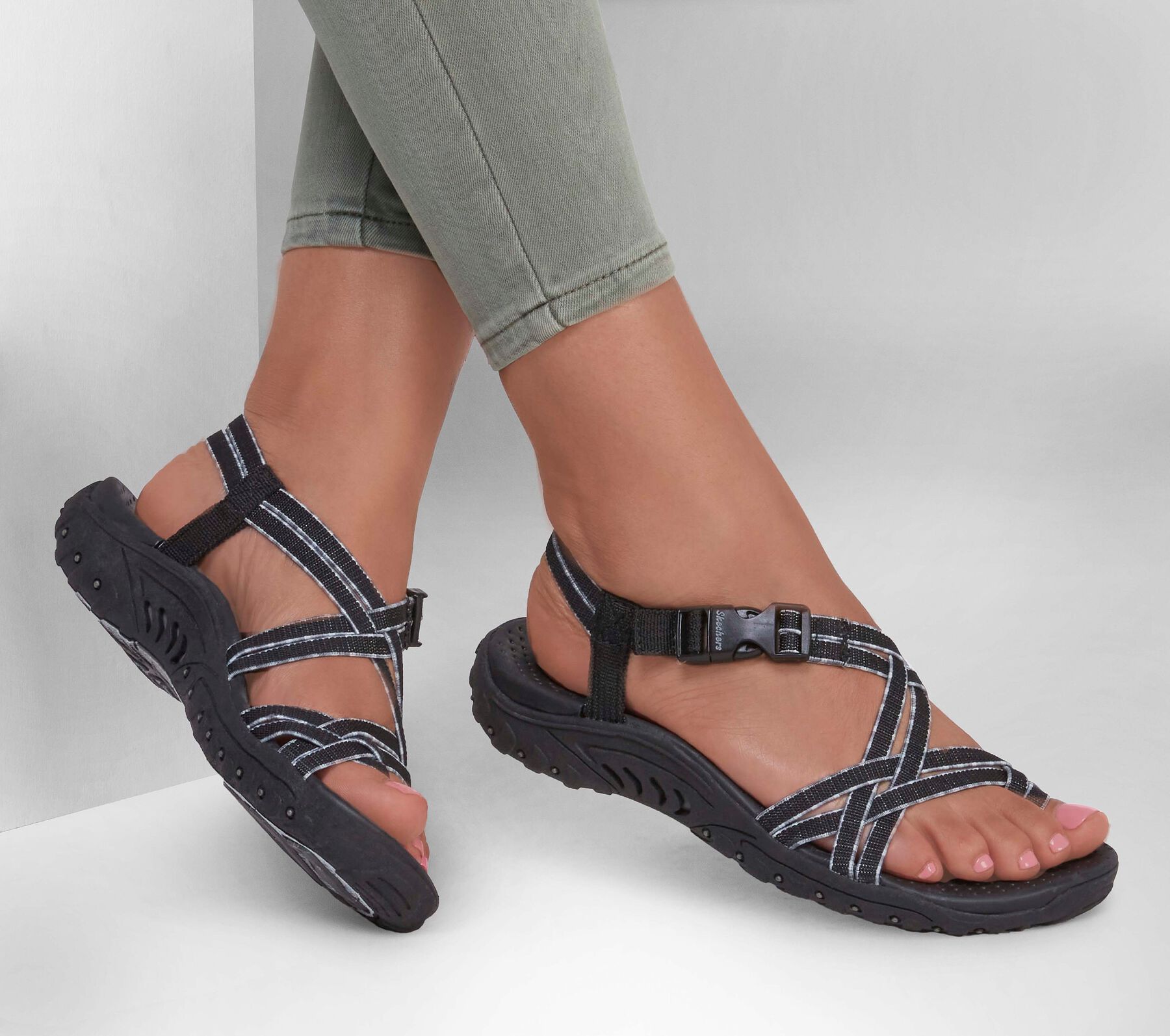 The original cost of the product is $55.00, but with the discount you only have to pay $32.99. In turn, the store gives you the option to pay in parts. In this sense, pay in four installments of $8.25 per afterpay.
Finally, remember that shipping has a cost, but if you are part of Skechers Plus, shipping can be free and receive rewards for each purchase.
Other models of Skechers sandals
So that you have more than one option to choose from, we show you another similar model. However, this is not included in the promotion.
Skechers Reggae Mad Swag
It is the Reggae Mad Swag model, a very colorful sandal that serves to be used in sunny climates. The entire upper part of the shoe has straps that intersect to give it shape. Besides, the range of sizes goes from 5 to 11.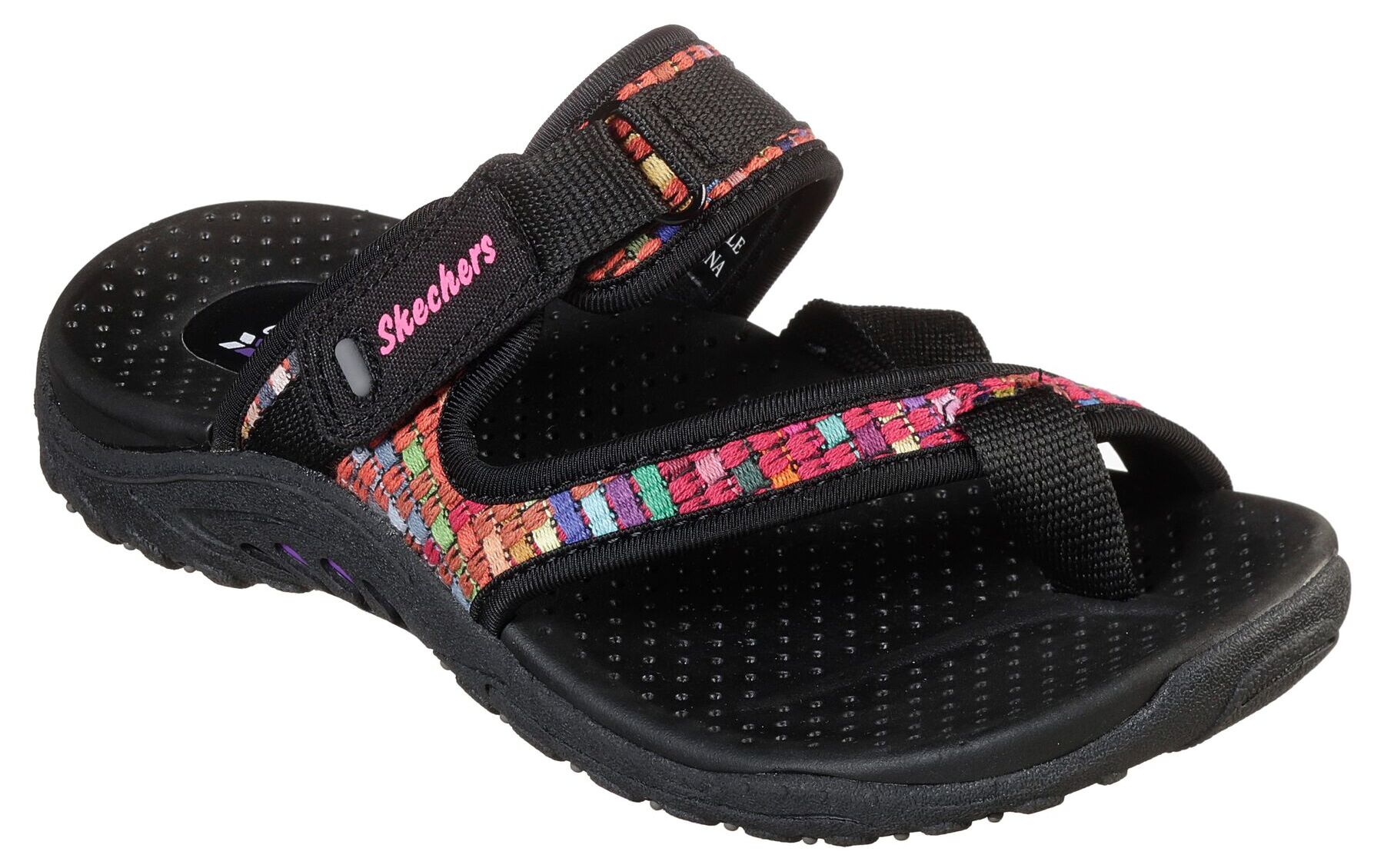 For its part, it has an adjustable strap that you can slide without problems. In addition, the midsole has a beautiful design and cushions each step. Regarding the price, this model has a value of $55.00. The good news is if you can pay by installments of $13.75, if you pay by afterpay.