Christmas Eve is not the only time in December when we can receive gifts, and that's why Macy's has decided to join the fever of surprise boxes, launching an exclusive model with its best and most striking accessories. Who knows what you might find in this version? Daily surprises set you up for a much bigger surprise under the Christmas tree.
More now when they have become highly popular thanks to brands such as Vogue, Liberty Beauty, and Sephora, which bring you their best perfumes, lipsticks, moisturizers, illuminators, jewelry, and all kinds of makeup and facial care products. At Look At The Square (LATSQ) we believe it's the best early Christmas gift, and that you can get it no matter where you are in the United States.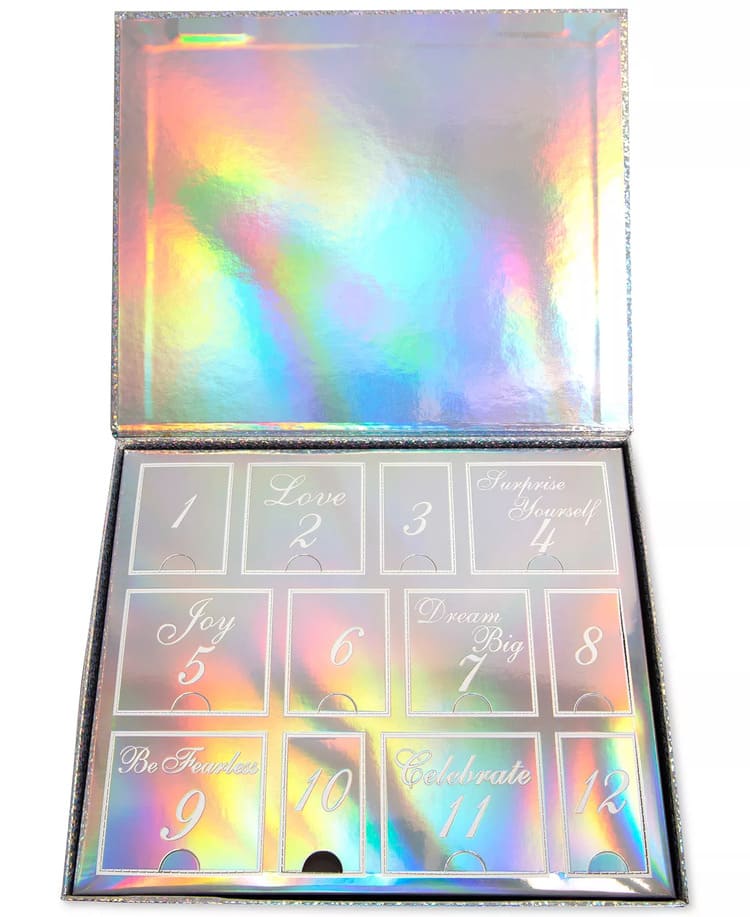 Macy's Holographic Advent Calendar
This splendid jewelry kit is composed of 12 pieces that represent each month of the year. Because of the design they have, it is a product that you can give to your partner or another of your loved ones. With the Holographic Advent Calendar you will always have accessories to use and combine in different ways, in order to look casual or elegant.
Holographic Advent Calendar is presented in a splendid design that allows an efficient organization of all jewelry. In this way, you will never lose any of the pieces and you can make sure that they remain in good condition. As a result, these accessories will accompany you for all kinds of occasions for many years.
Holographic Advent Calendar is full of wonders
This Macy's product is one of the most complete gifts you can give this Christmas. It has different models of jewelry and accessories that your partner can use easily. Holographic Advent Calendar are composed as follows.
Multi-layered evil eye pendant necklace.
Necklace with moon pendant and crystal star.
Beaded elastic bracelets.
Flexible stone bracelet and glass links.
Crystal snake band bracelet.
Crystal hoop earrings that do not match.
Butterfly earrings.
Hoop earrings.
Hoop earrings with beads and crystals.
Linear glass earrings.
Adjustable crystal ring and beads.
Fork set.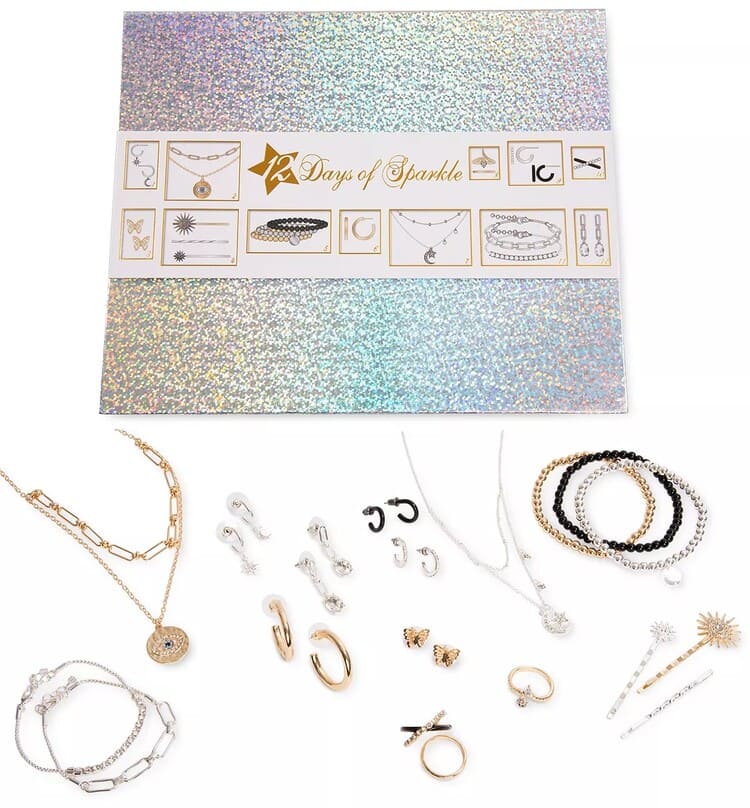 And best of all, when you open it you can realize that each of the accessories has its own style and design. This will allow you to have more options and alternatives when planning your clothing.
How to combine Holographic Advent Calendar pieces?
Among the best qualities of this Macy's product, is that all the pieces are easy to combine. In fact, it's something you can accomplish on your own from home. Some tips you can follow are as follows.
To maintain a balanced appearance, combine warm colors with the same, as well as cold ones.
Red garments look better with crystal snake band bracelet.
The white clothing allows accessories such as the adjustable crystal ring and beads to stand out.
The hoop earrings with beads and crystals look spectacular with blue clothes.
If you wear black clothes, you can combine almost all the jewelry on the set, without detracting from your appearance.
Similarly, the ideal is that you always seek to innovate in your own style. That is, dress the way you feel best.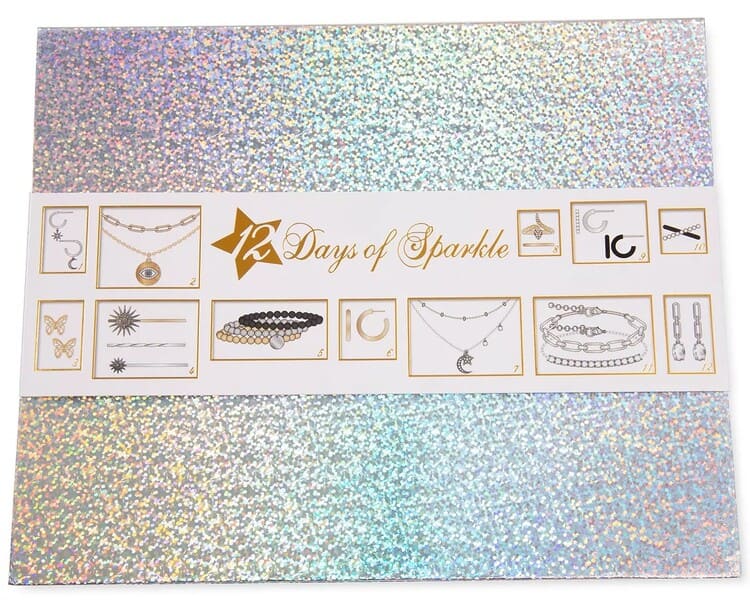 Macy's Holographic Advent Calendar Price
Currently, this Macy's product is available at a discounted price, so you can take advantage of this Christmas. It used to cost $50.00 and now you can buy it for a reduced price of $21.99 or $5.49 in 4 monthly installments.