Do not let winter frizz win in your hair, because having a well-combed mane is necessary to look impeccable on any occasion, outing, or casual or elegant encounter. Taking advantage of the discount season at Sephora, you can get The Straight Shot Blow-Drying Flat Iron Hair Set wherever you are in the United States.
The Drybar brand available in the beauty store is an accessory that you will need at all times to keep your hair straight, without any risk. In addition, thinking about the most rebellious and battered hair, it is a kit that will protect the deepest strands thanks to the sprays it includes. A jewel that the beauty experts of Look At The Square got and that you will not see in Ulta Beauty or Macy's.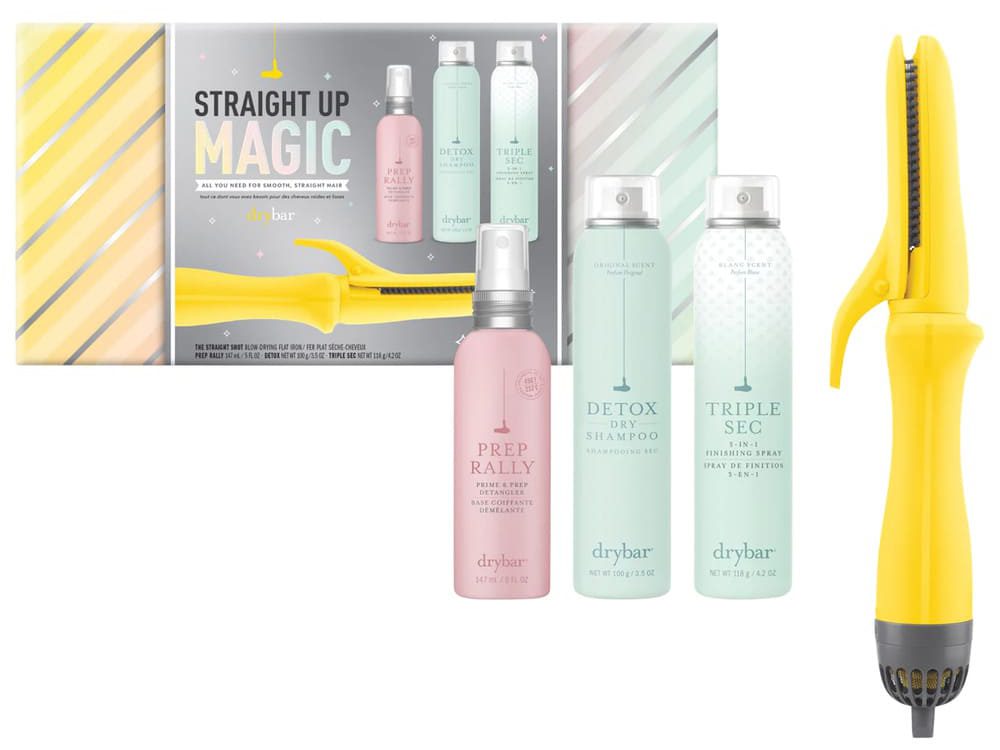 Sephora Straight Shot Blow-Drying Flat Iron Hair Set
To start the year looking more beautiful than ever, you have the Straight Shot Blow-Drying Flat Iron Hair Set.  An exclusive Sephora set that includes the iron to dry, and three sprays to achieve the smoothness of your dreams: Durable, shiny, and healthy.
In addition, it is ideal for straightening any type of hair. If you've been battling unruly hair that doesn't straighten with anything, this Sephora kit comes as a perfect solution. Even for fine, medium, and thick hair.
Straighten your hair in the best way
With the Straight Shot Blow-Drying Flat Iron Hair Set, the precautions that many people have when straightening their hair are removed. Thanks to all the supplements it has, you apply heat protection to prevent deep strands from dehydrating and losing volume.
On the other hand, it also focuses on giving much more brightness than normal to make you look radiant and healthy. Resulting in a perfect straightening, which will last you days and will not make your hair look battered by the heat.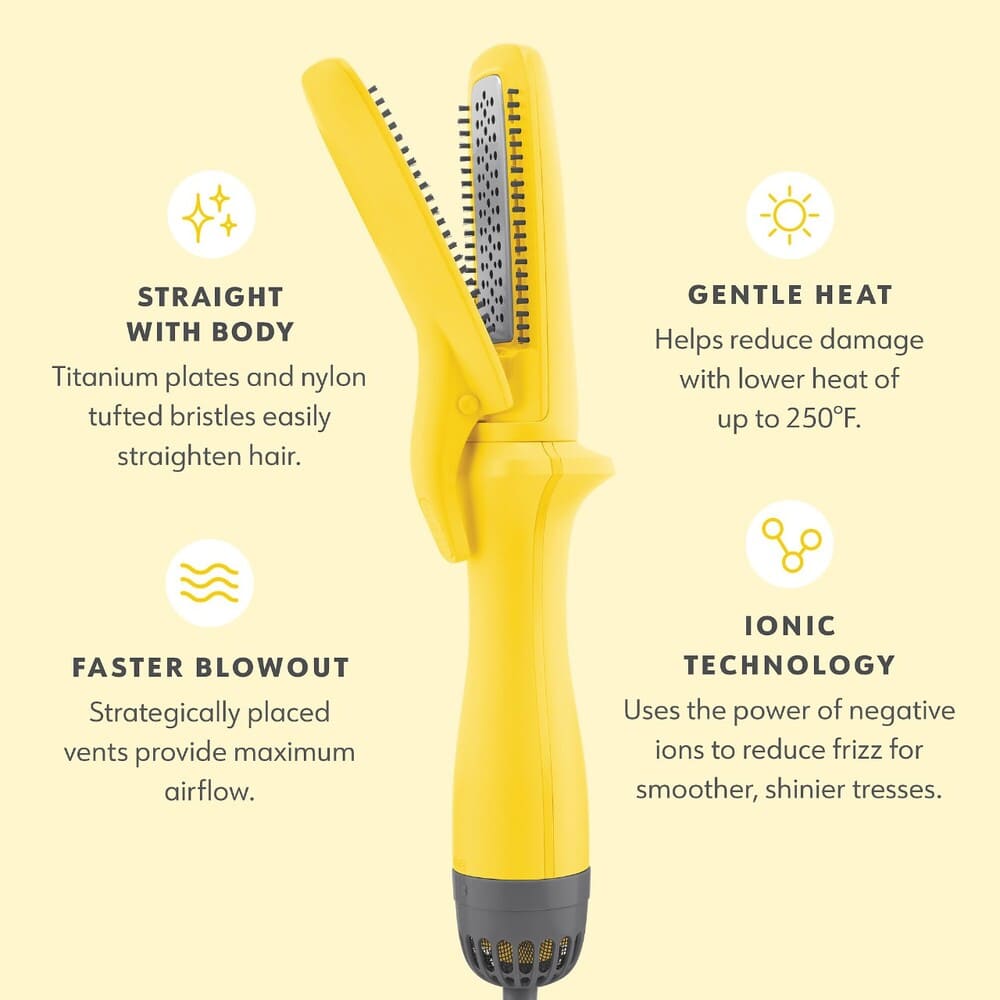 Incredible benefits that this kit gives you
Starting with the most striking is that it is not a simple iron. The accessory combines iron with r-drying. To give a double effect and make any type of hair can be molded without excessive heat.
Unlike regular straighteners, you don't need dry hair to use it. You can have wet hair either with water or with other protective products, and have it dry in just minutes without any problem.
You can say goodbye to frizz once and for all. Because the iron is made with bands specially designed to placate the hair strands and prevent them from reacting to environmental factors.
What ingredients will benefit your hair
Provitamin B5. To nourish the hair and untangle it easily without having to break the strands or ends.
Crystalline microporous minerals. Add a matte texture and allow hair separation easily to make more complex and complete hairstyles.
Microfine rice powder. Absorb odor and excess oil, in addition to lifting the roots to mix and unify the tone of the hair.
What's included in this kit
Iron to dry with a Straight Shot dryer.
Prep Rally Prime & Prep Detangler de 5 oz/ 147 ml.
Detox dry shampoo 3.5 oz/ 100 g.
2 oz/ 118 g Triple Sec 3 in 1 Texture finish spray.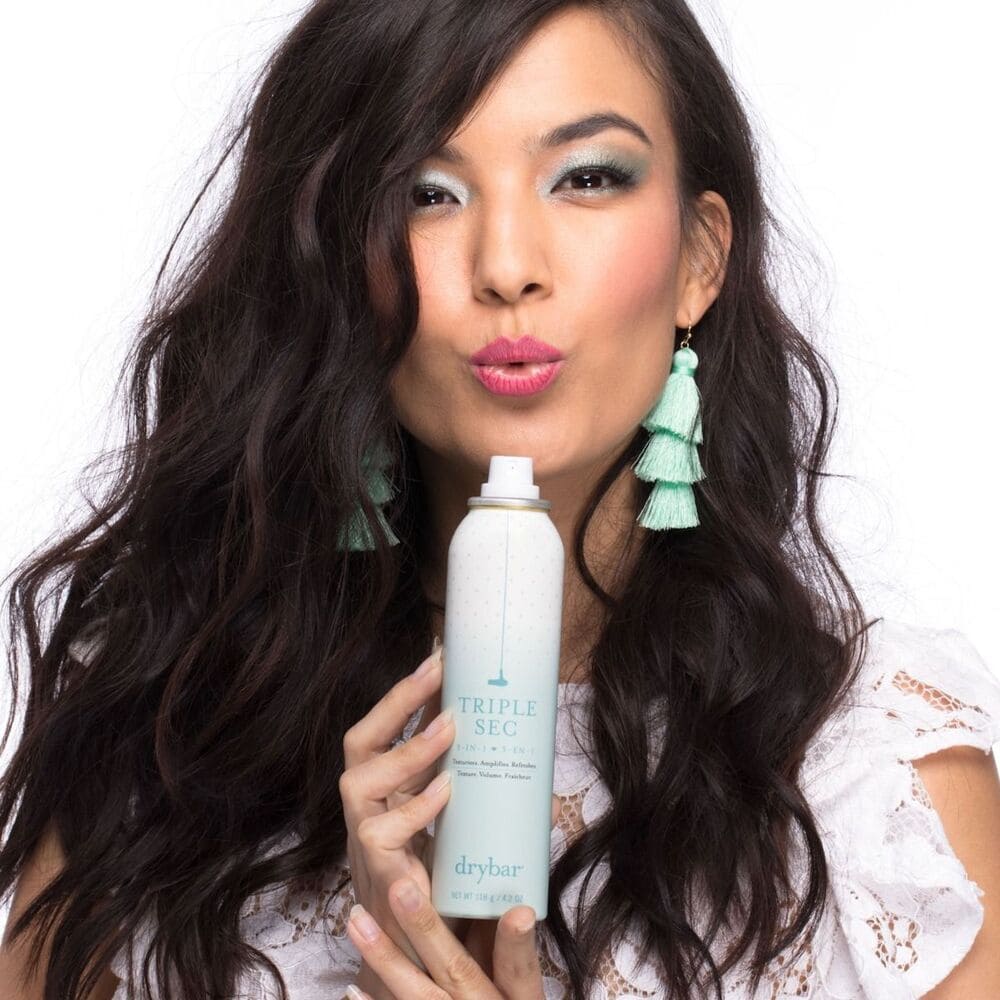 Precio del Straight Blow-Drying Hair Set en Sephora
Thanks to the juicy discount that Sephora has implemented on several of its products, you can find this item for $134.25. You save several dollars because before its original value was $179.00. In the same way, you can cancel in 4 installments of $33.56 using the services of Klarna or Afterpay.