Although Black Friday has ended in the United States, Adidas continues to apply good discounts on items such as sweatshirts, leggings, coats and sneakers. Surely it wants to be the king of sales this Christmas over its competitors such as Nike, Skechers or Reebok.
Our fashion experts at Look At The Square (LATSQ) have checked out the three stripes brand's offerings on men's and women's pants and leggings. Prices below $40 in some cases that can be suitable for a good gift this coming holiday season. Available in various sizes and colors, they are perfect for everyday wear for maximum comfort. In addition, they highlight the silhouette like never before.
Adidas Tiro x Thebe Magugu Track Pants
They are women's running pants, designed by Thebe Magugu. This Adidas garment is available in small and large sizes, with a splendid design of ecru color. Tiro x Thebe Magugu Track Pants is a normal cut and have an elastic waist with a drawstring. Therefore, you can adjust them to your texture, for greater comfort.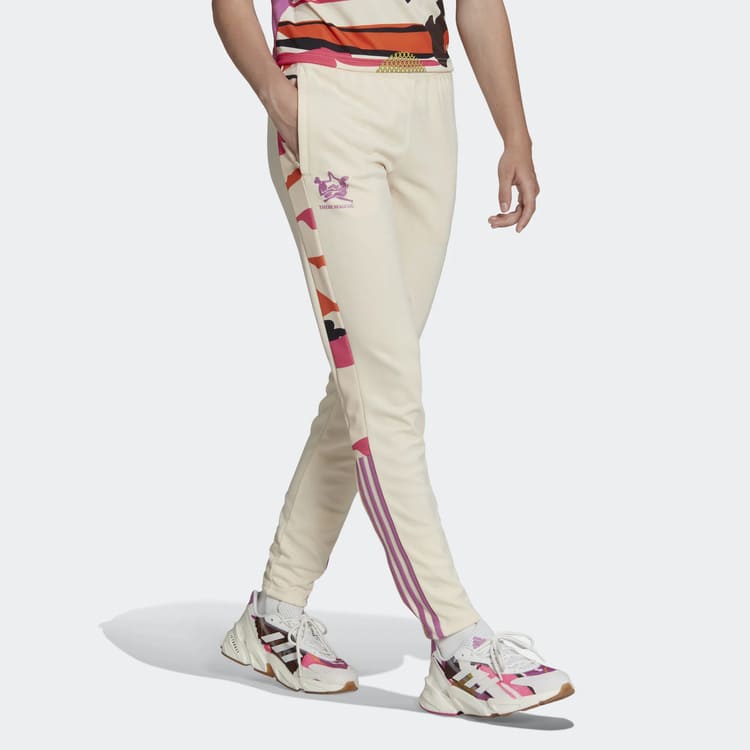 It is also necessary to mention that the Adidas Tiro x Thebe Magugu Track Pants model is made with recycled polyester. It has side pockets to store personal items and zippers in the ankle area. Because of their composition, they can absorb moisture. They are worth $75, but, they have a discount that leaves them at $60.
Essentials Fleece Logo Pants
Another of the female models that Adidas has available in its collection is the Essentials Fleece Logo Pants. These pants have a more elegant and formal design than the previous model, being black with the Adidas logo in miniature. They are tight-cut and have availability in multiple sizes. In addition, they have a cord at the elastic waist.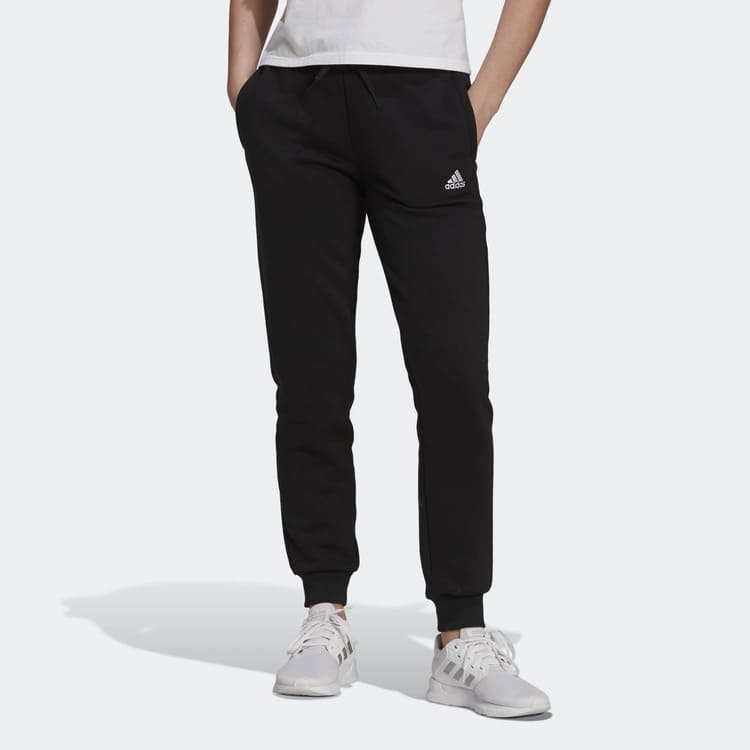 The Adidas Essentials Fleece Logo Pants model uses cotton, recycled polyester, and viscose fleece in its composition. They have side pockets and hems with cuffs that complement their structure. In this way, it is a garment that offers comfort and freedom of movement. Its current price is $50, although, with the reduction, they remain at $38, with financed payment options.
Adidas Optime Training Leggings
Within the catalog of training garments, Adidas not only has pants but also leggings. In particular, the Optime Training Leggings model is one of the best options in the collection. They are black and tight fit that adapts to your texture, in addition, they are available in multiple sizes.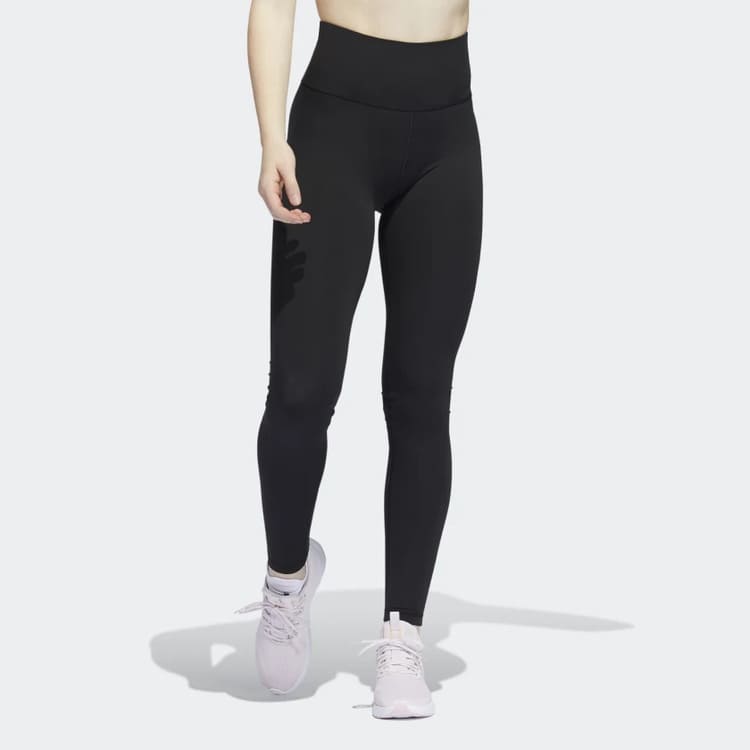 The Adidas Optime Training Leggings model uses recycled polyester and interlocking elastane in its composition. On the other hand, the waist is elastic of high throw, complemented by a practical inner pocket for your keys. In short, it is an excellent garment to train comfortably. They used to cost $55 and are now priced at $44.
Adicolor Classics 3-Stripes Tights
If you are looking for another tight option to train, the Adicolor Classics 3-Stripes Tights model may interest you. These are high throw leggings with and tight fit, in black color with the 3 stripes in the white characteristic of Adidas. They have a wide availability of large and small sizes, with an elastic waist that fits the measure of your body.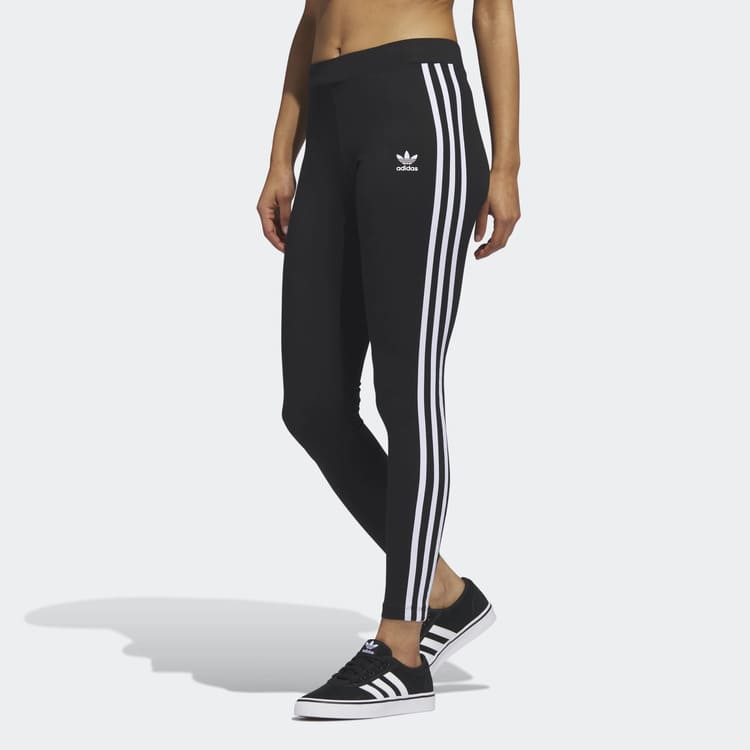 Adicolor Classics 3-Stripes Tights is a garment made with organic cotton and elastane. Therefore, you can wash it by machine in a delicate cold cycle. You have the option to buy this piece from the Adidas catalog for a price of $40. Within the website, there are several funded payment options.