Urban Outfitters has been one of the most iconic stores in the United States in recent years. Their catalog is full of versatile products, ranging from a heart waffle iron to a pair of cupcake-themed socks. You can find everything related to the urban, youth and vintage world, as happens with this pair of salmon-colored skates that will make you feel like you're in an 80s movie.
At Look At The Square (LATSQ) we see it as an opportunity for you to innovate in your wardrobe, and have a much more fun way of moving through the long streets. They do not compare with the sports boots or the elegant heels of Skechers and Zara, because they are a direct passage to your adolescence and thus have hours and hours of fun, without leaving the style aside.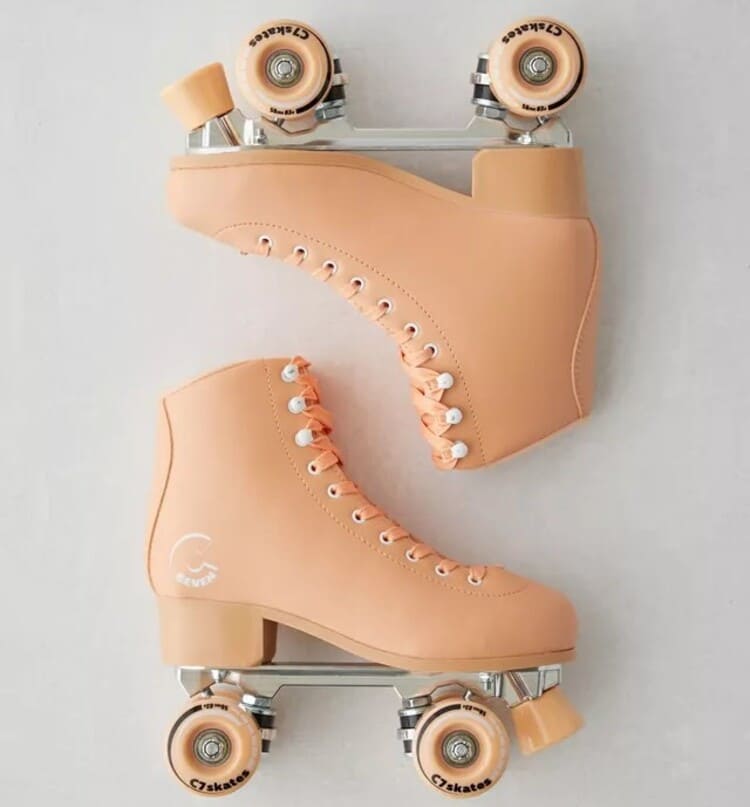 Urban Outfitters C7skates Premium Quad Roller Skate
They are skates for women of unique and elegant style, perfect for you to dazzle on the skating rink. The C7skates Premium Quad Roller Skate from  Urban Outfitters is comfortable and lightweight, so you have optimized freedom of movement. And best of all, they are easy to handle, so the risk of accidents is minimal.
With the C7skates Premium Quad Roller Skate model from Urban Outfitters, it doesn't matter if you are an expert or a beginner. These are safe to use and have a composition that will allow you to polish your skills in no time. In this way, you can exercise and move to other places in a fun way, with these skates that combine with different styles of clothing.
Design details
They are skates with a quad format design for better safety.
The upper part is made of faux leather and they have laces so that you adjust them to your preferences.
Padded construction so that you feel comfortable using them.
Equipped with lightweight aluminum trucks with carbon bearings.
They have a system of classic wheels and finger stops, which protect this area completely.
Allow air to pass through so your feet stay cool and can perspire while skating.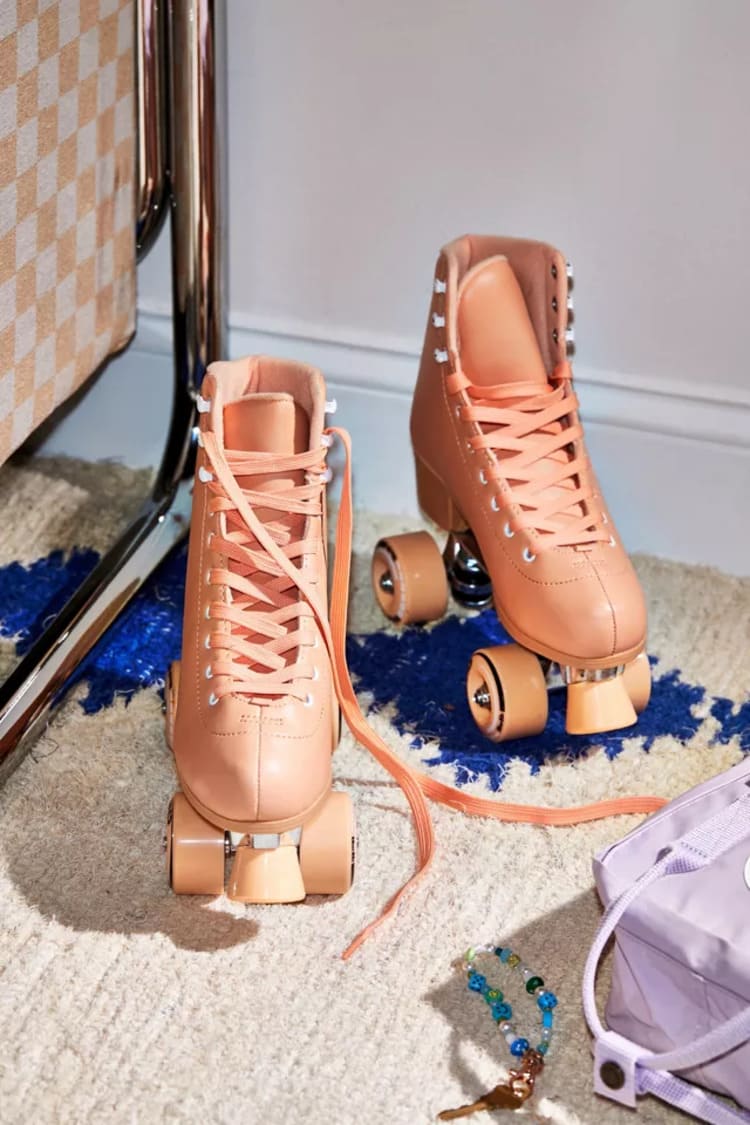 Basic care to last you many years
One of the best qualities of these Urban Outfitters skates is that they are easy to clean. This is thanks to the fact that its materials are the following:
PVC.
Polyurethane.
Aluminium.
Carbon.
In this way, they have a durable and resistant structure that only requires cleaning with a damp cloth. No need to use other chemicals or put them in a washing machine.
How to use these skates?
If you do not have much experience skating, it is normal that you feel afraid when riding these skates. But, you should not worry, since the learning process is fun and you can take as much time as you want. Some tips that will help you with this are the following.
Make sure you have protective gear for your elbows, wrists, knees, and head.
You must adopt the correct position for skating. Feet at shoulder height, knees bent and back straight.
Start walking like a duck to maintain balance when moving with skates.
Then, start sliding over short distances, with a low speed.
Once you master these steps, you should practice how to stop. The proper way is to lift the tip of the skate from your strong foot and press the heel.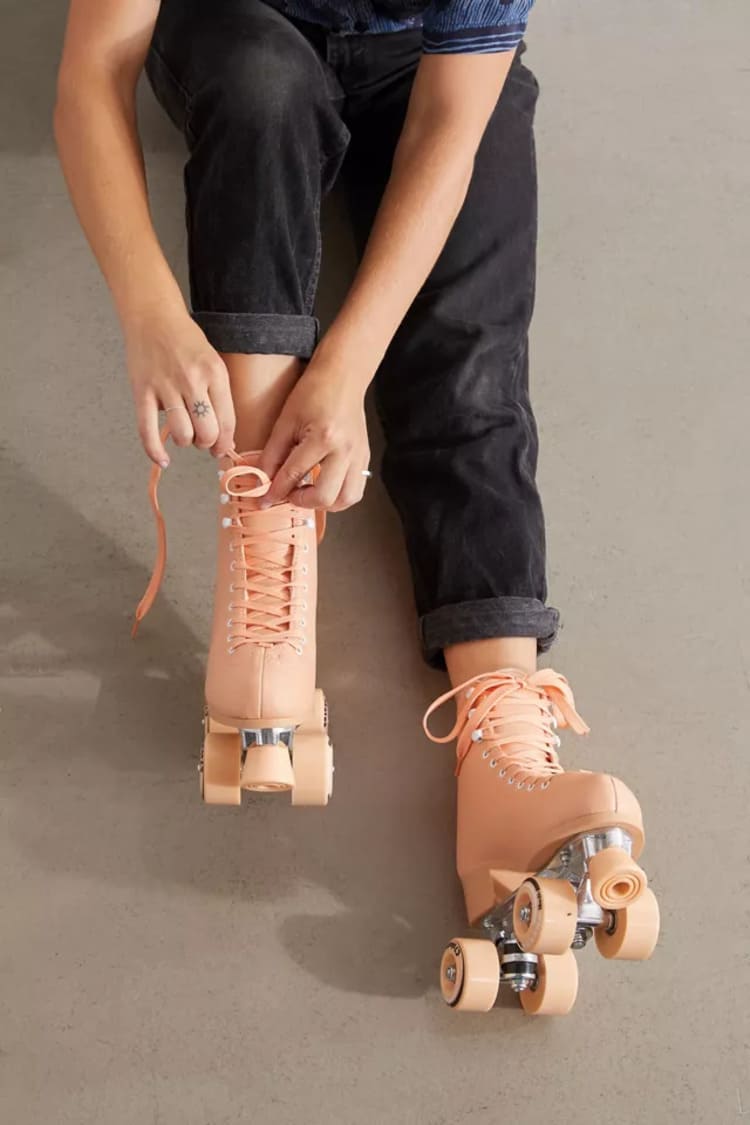 Urban Outfitters C7skates Premium Quad Roller Skate Price
Within the catalog on the official website of Urban Outfitters, you can order these skates. The C7skates Premium Quad Roller Skate is available at discount. They used to be priced at $139.00, but now you can buy them for as little as $104.00. You also have the option to purchase them in 4 monthly installments of $26.00 with Afterpay or Klarna.