Your home is not simply the place to get to sleep after a long day, but a space where you reinvent yourself daily, where you share and create unique memories with your family and friends. That is why every corner must be neat because of the more cleaning, the greater the comfort. You should not settle only for clothes that keep dust at bay, but with appliances that ensure total cleaning.
Walmart, on the other hand, is a great ally when it comes to maintaining cleanliness at home. From special microfiber mops to robot vacuums or cordless vacuum cleaners that promise to leave your spaces cleaner than ever. And we at Look At the Square (LATSQ) have found a fantastic option so you don't waste time cleaning, but still have a neat home.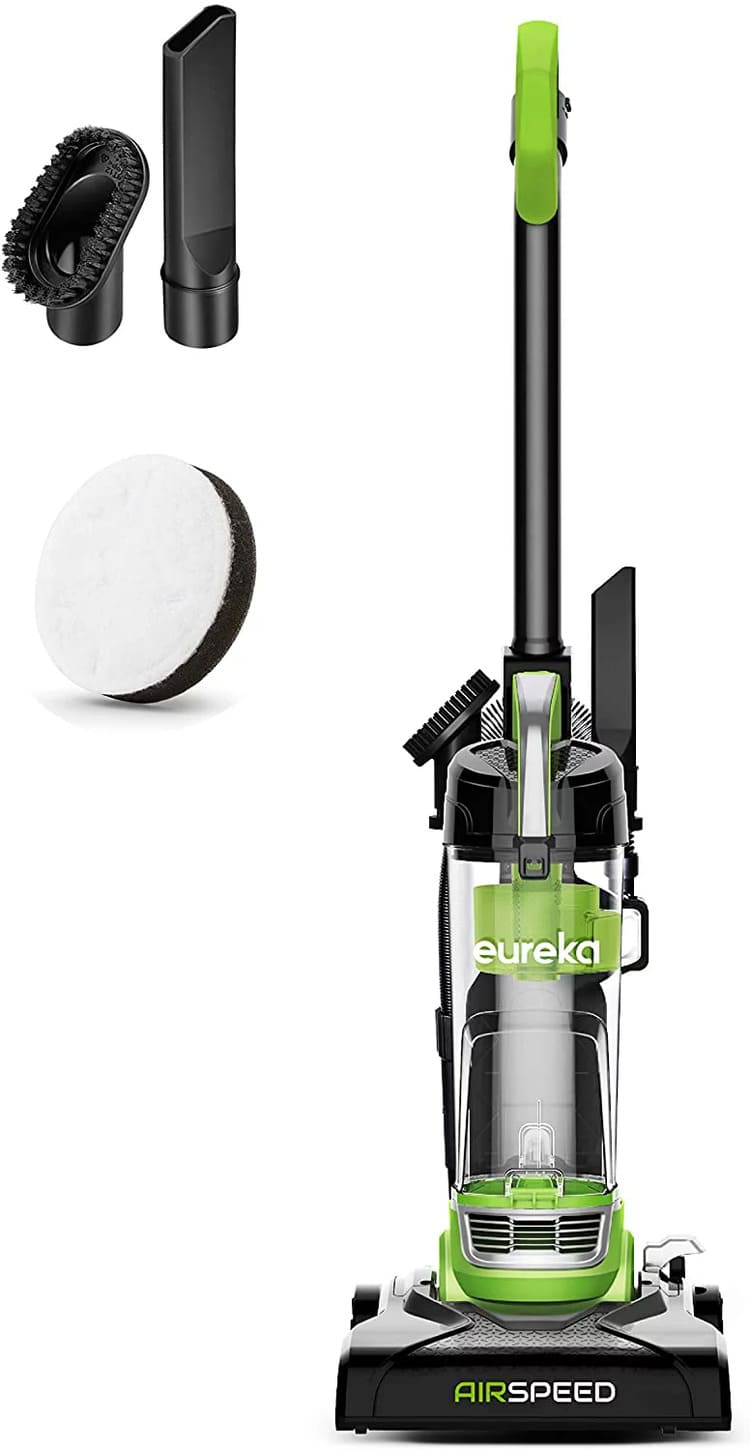 Walmart Eureka Air Speed
It is a vertical vacuum cleaner for carpets of compact size and ergonomic composition, with a modern design of silver and green. Walmart's Eureka Air Speed model stands out for its incredible power and cleaning speed, with excellent performance on carpets and all types of surfaces. It adapts easily and does not reduce its operation.
The Eureka AirSpeed vacuum cleaner has a wide range of cleaning features, to suit your needs. All its functions are easy to use and do not require much knowledge for you to clean your house without interruptions. In addition, it comes with complementary accessories to optimize all cleaning processes in your home.
And best of all, your accessories can be stored onboard the vacuum cleaner. In this way, you will not have problems finding any of its complementary pieces. In general, Eureka Air Speed is a product without clear disadvantages. Its main characteristics have been the following.
Folding bottom
One of the best qualities of Walmart's upright vacuum cleaner is that it has a dust container, instead of a bag. This is located at the bottom folding to empty easily. In addition, it has a large storage capacity to be able to vacuum large amounts of dust.
Thanks to this, you will have the opportunity to perform a complete cleaning of your house in one sitting. That is, you will not have to interrupt the cleaning session to empty the dust container.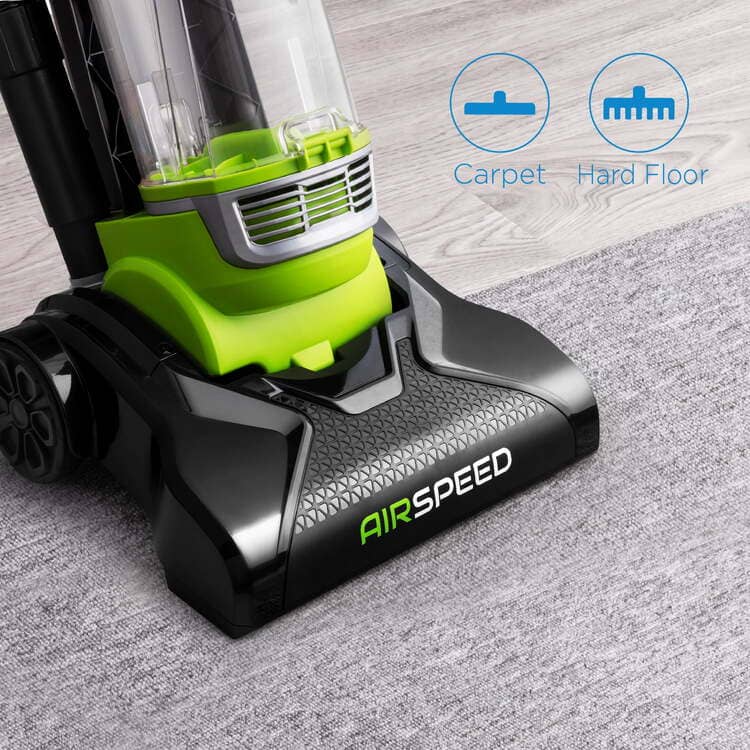 Detachable handle
Despite having an ergonomic handle that facilitates its use, Walmart's vertical vacuum cleaner has the option of disassembling this piece. In this way, it can be connected to the hose to clean above the floor more easily. This way you can also prevent accidents when using the vacuum cleaner in other places, apart from the floor or carpets.
Included accessories
It is important to mention that this model of Eureka vacuum cleaner comes with several add-on accessories included. These have been the following.
With these accessories you can optimize the cleaning processes, by achieving greater versatility with the vacuum cleaner. As a result, you'll be able to have your home glowing and dust-free.
Basic care
It should be noted that this Walmart cleaning product is basic maintenance, which allows it to remain in good condition for many years. This is thanks to the fact that it has a washable filter, while the rest of its materials do not degrade over time. Then, you will be able to make use of the vacuum cleaner without much worries.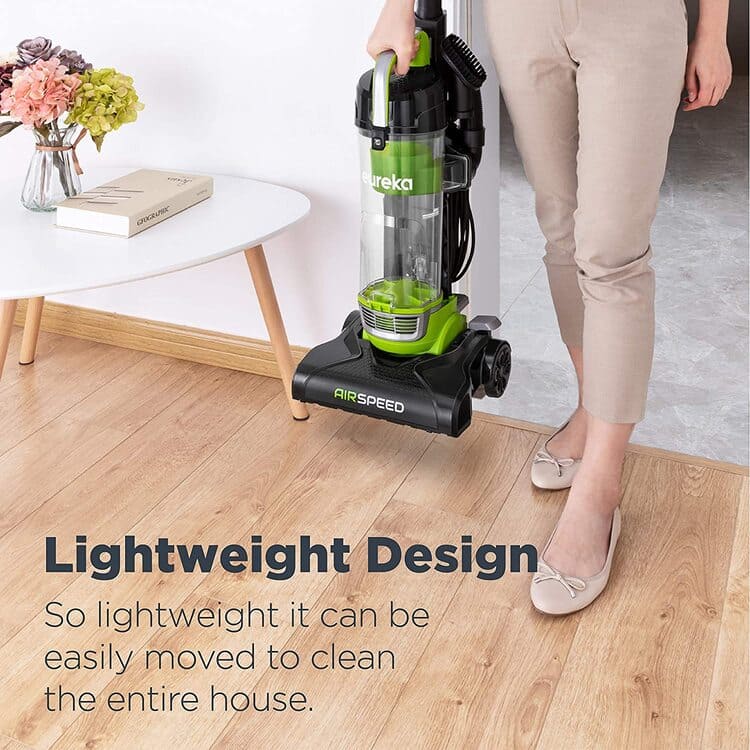 Measurement
To facilitate its use and improve its cleaning performance, this vacuum cleaner model is compact in size. This also allows it to be stored easily, anywhere in the home. Its exact dimensions are as follows.
Length: 11.42 inches.
Width: 11.93 inches.
Height: 41.34 inches.
Walmart Eureka Air Speed price
Currently, this model of Eureka vacuum cleaner is available at a discount price in the Walmart catalog. Its original value is $99.00, but now you can buy it for $39.96.  As for its warranty coverage, it lasts for 1 year.